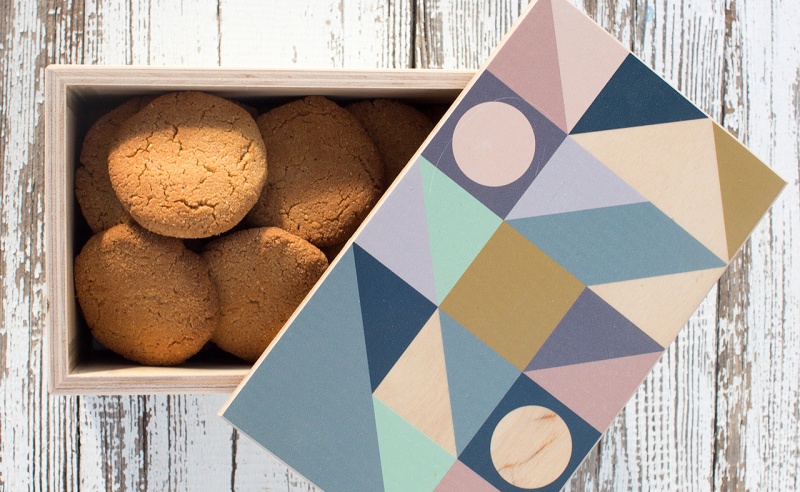 Working for yourself can be challenging and scary, but it can also be massively rewarding at the same time. What is difficult is the lack of a set routine. When you work at an office, for example, once you clock off at certain time you no longer think about work. When you work for yourself you ALWAYS think about work and your brain is constantly coming up with new ideas for your business. You dream about work. You often work weekends simply because the light outside is exactly right. Often the lines between your work life and your life outside of work become blurry. My kitchen resembles a bombsite most days as I'm cooking and testing three things at once and there is only a finite area of counter space I have at my disposal. It can get a bit overwhelming at times and sometimes you even miss the simplicity of working for someone, but this  feeling never lasts long as the advantages far outweigh the disadvantages.
The benefit is that you can work surrounded by contented cats and take as many breaks to give them pats as you like. You can spontaneously take Monday off to go to the beach because the weather is stunning. You can attend a pilates class mid-morning or have a long coffee and biscuit break outside when you feel like it. This last thing has become a bit of a ritual for us whenever the sun is out (which is quite a lot!). We sit outside, chat and nibble on freshly baked Lazy Cat Kitchen goods. I guess this erratic nature of having your own business isn't for everyone, but I love it and I wish I had the guts to do it much, much earlier.
These almond ginger cookies come together in minutes and they taste great – as usual, Duncan can attest to it (poor guy, he has to try all my weird and wonderful creations, but he certainly isn't shy if doesn't like something). If you don't have almond flour in your cupboards, don't rush to the shops just yet. These biscuits are a fabulous way to use up left-over almond pulp if you, like me, make your almond milk at home. If you wanna know how to convert almond pulp into a versatile gluten-free almond flour, have a look here.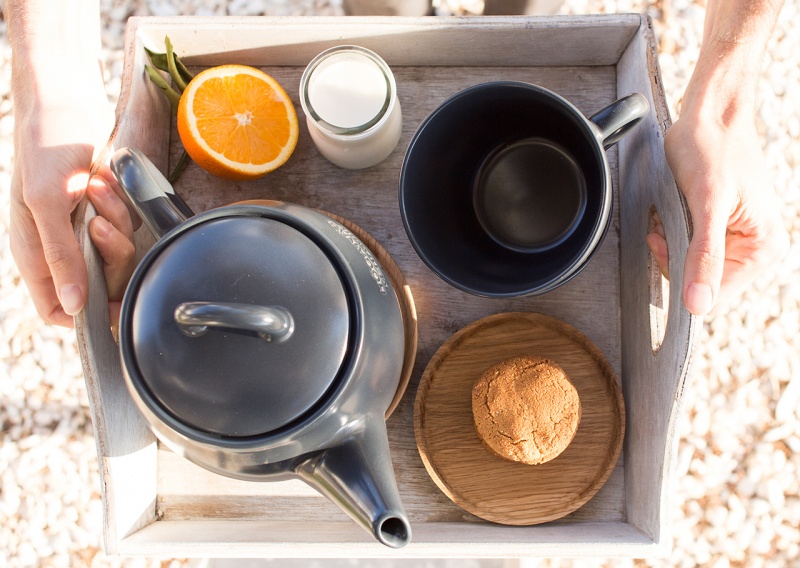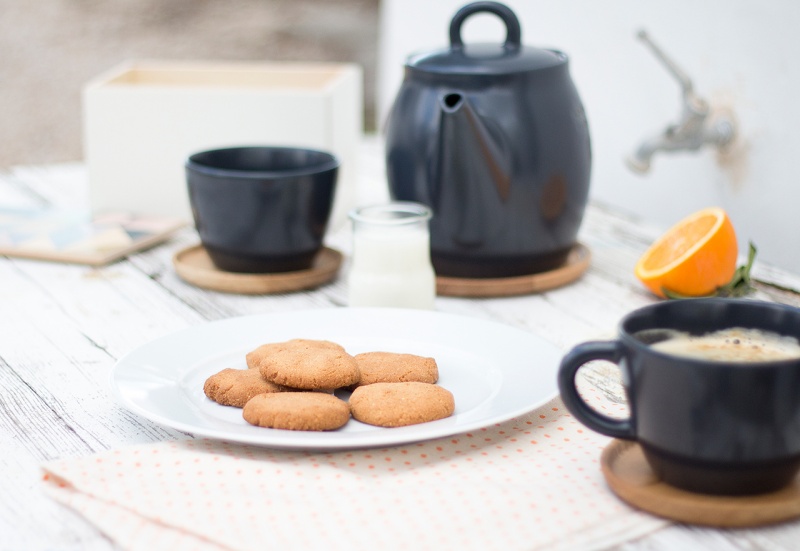 2 cups almond flour
2 pinches of salt
¼ tsp baking soda
1 tsp ground cinnamon
6 tbsp maple syrup
5 tbsp mild variety olive oil
3 level tsp freshly grated ginger
4 tbsp fresh orange juice
METHOD
Preheat the oven to 175° C.
In a bowl, mix in almond flour, salt, baking soda and cinnamon.
Add in maple syrup, grated ginger and olive oil. Mix in and add orange juice – depending on how fine your almonds are you may need to add a bit more or less liquid. Add it in tablespoon by tablespoon until you are able to easily form balls from the dough.
Roll the dough into 12-14 equal size balls. Place them on a parchment lined baking tray and press each ball down with your palm to flatten it. These cookies do not spread so you don't need to leave massive gaps between them.
Bake for about 17 minutes or until cookies turn golden brown. Let them cool a little before eating – straight from the oven, they will be quite fragile.
NOTES