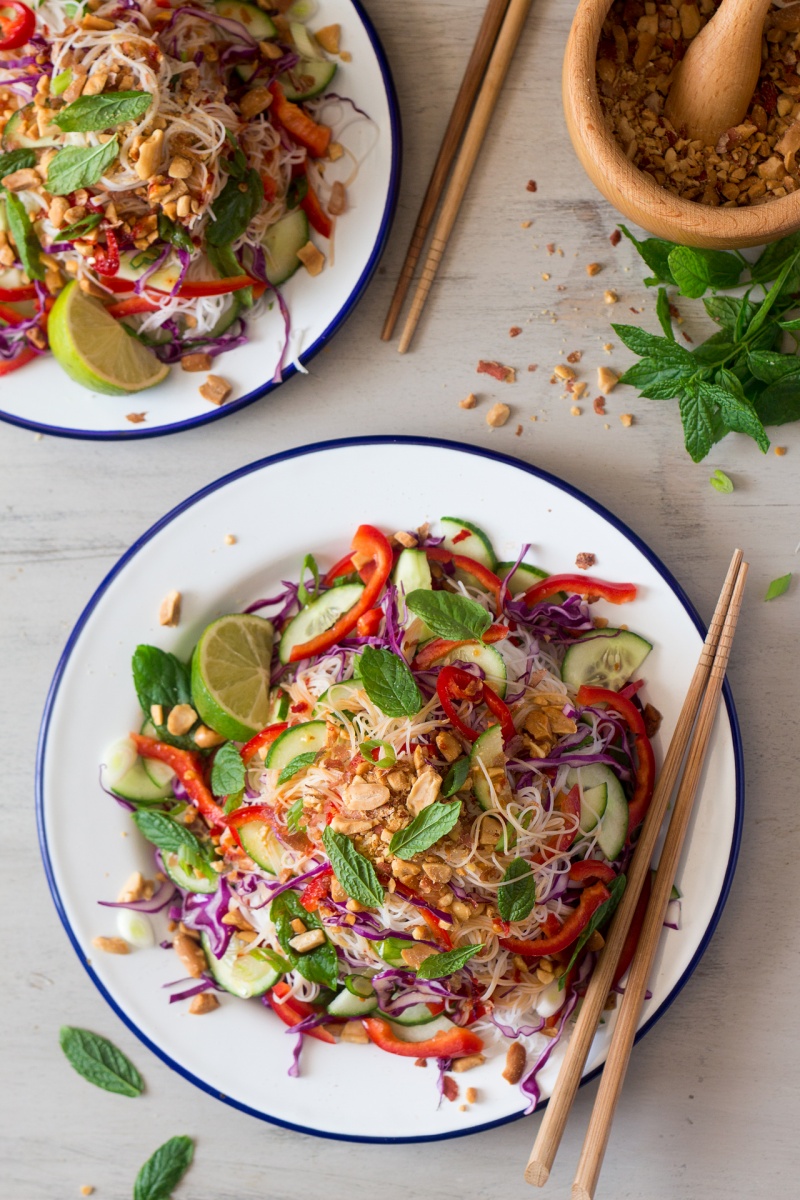 This Asian vermicelli salad with crushed peanuts is pretty much what we've been living on for the entire summer.
As its still pretty hot here (so much so that I'm planning to top up my tan on Saturday, yay!), I'm not about to stop making it just yet so I thought I would share this simple recipe with you. It's easy and quick to make and really flexible.
Use any vegetables you like and if you want to make it even more substantial, feel free to add some baked or fried tofu on top.
It's filling and light at the same time. It makes a perfect lunch box if you want to take it to work, to the park or to the beach.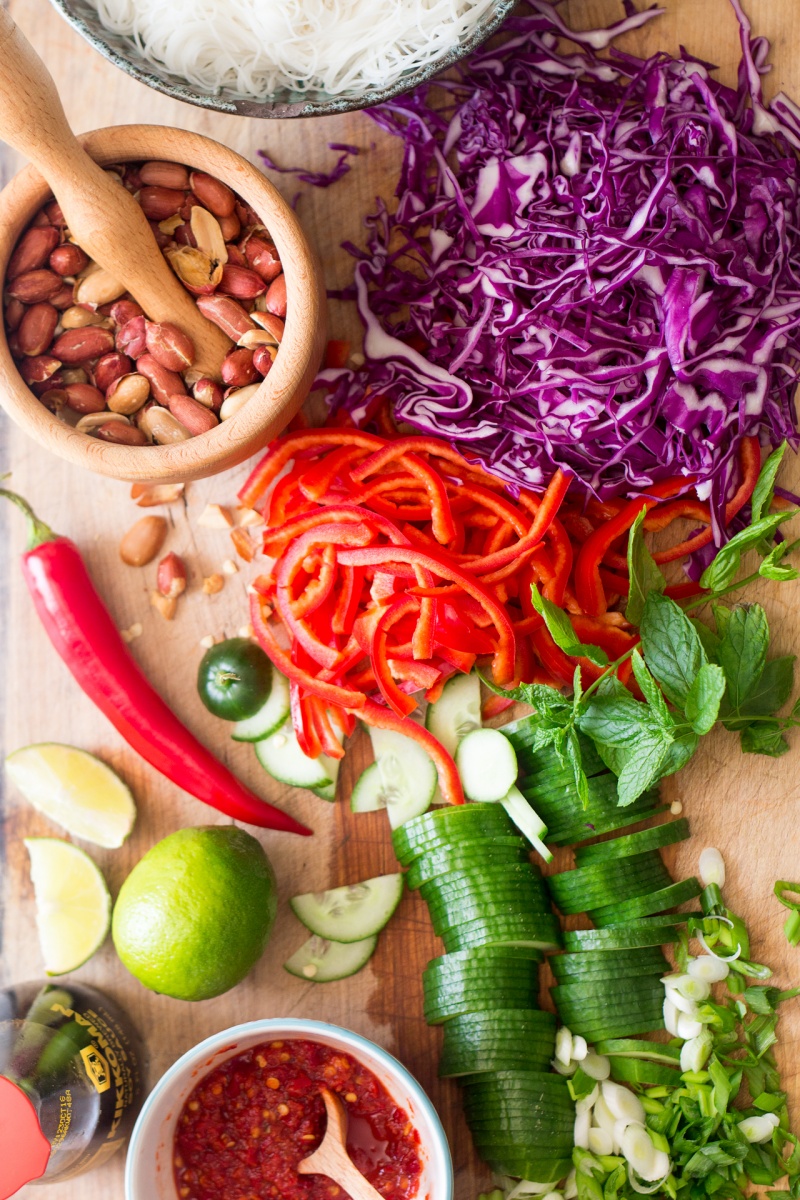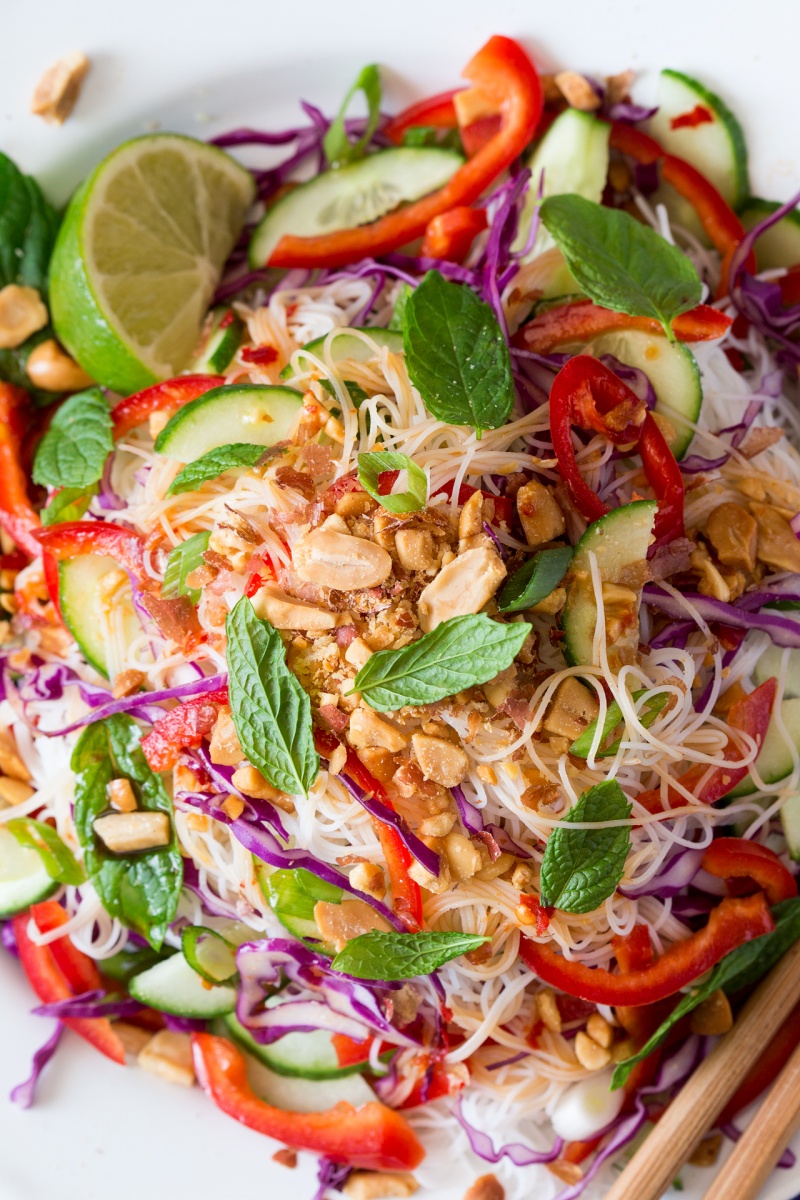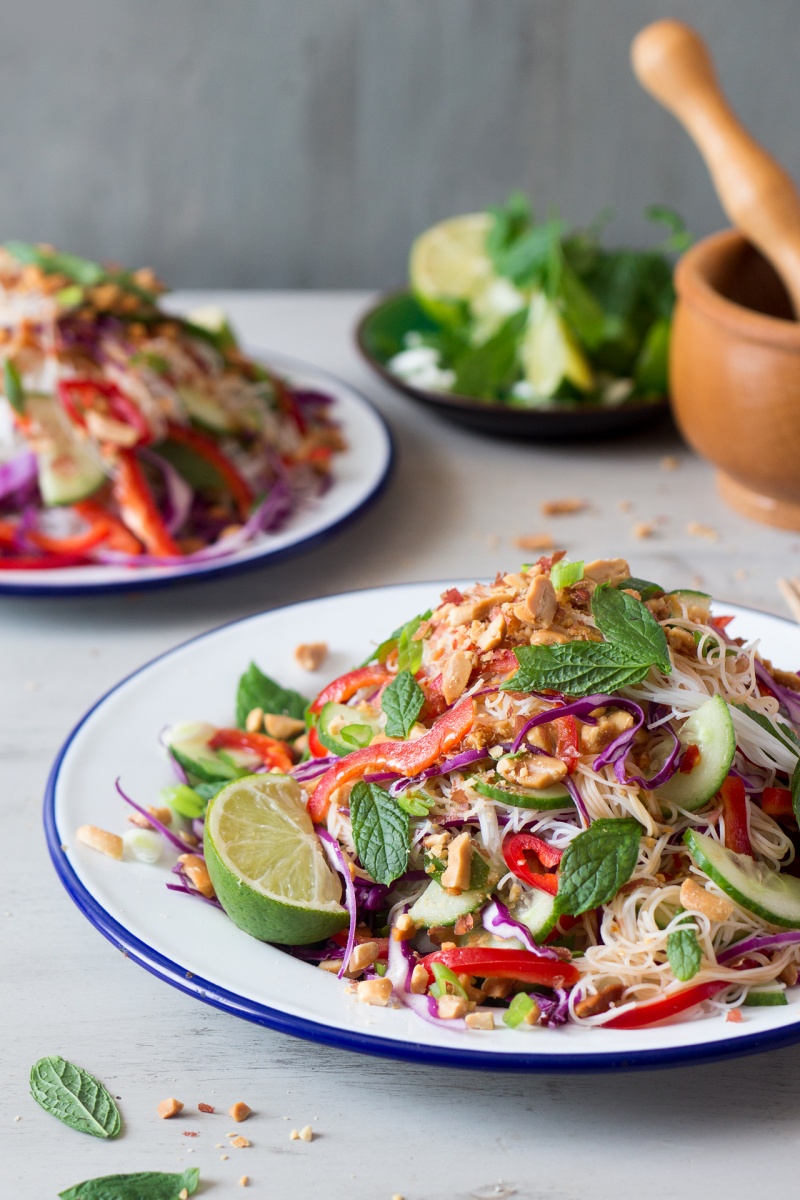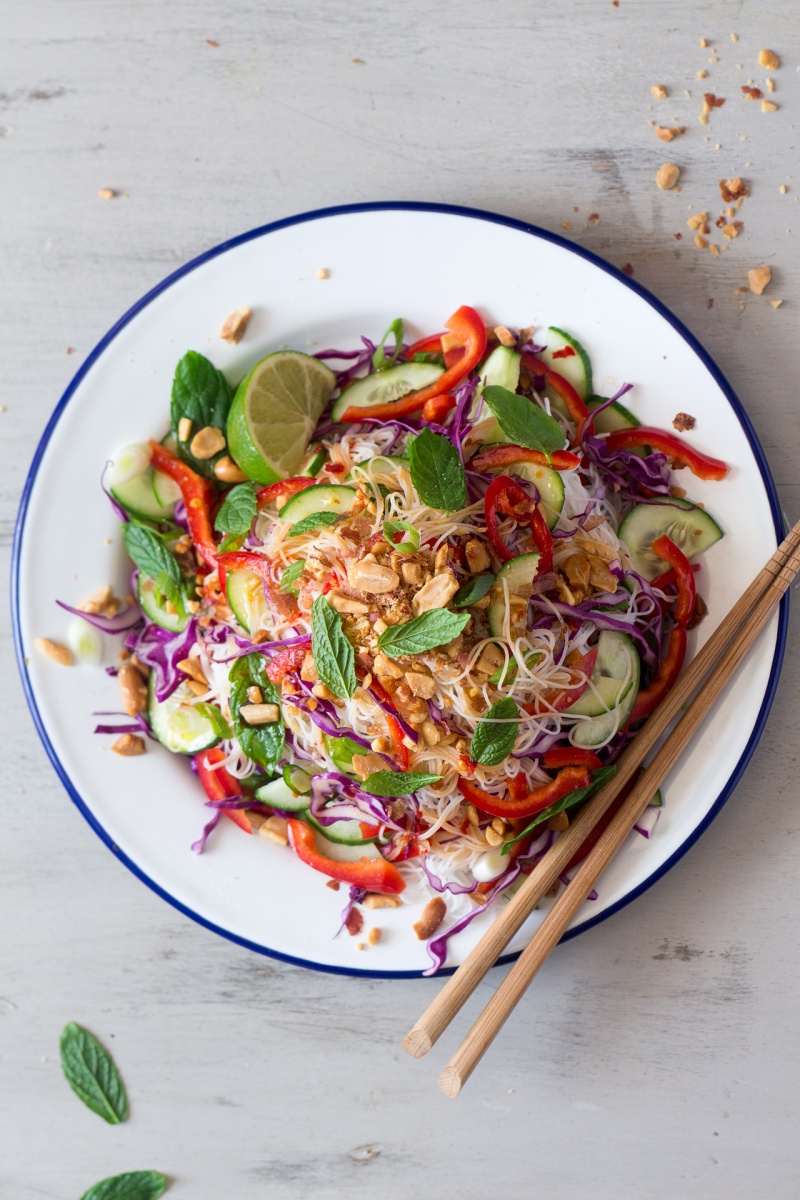 SALAD
125 g vermicelli rice noodles
a wedge of red cabbage, thinly shredded
2 small cucumbers (I used Lebanese as they have thinner skin), sliced into half moons
1 Romano pepper, sliced thinly
2 small spring onions, sliced thinly
a handful of mint AND/OR coriander
¼ cup roasted (unsalted) peanuts OR cashews
DRESSING
¼ cup / 4 tbsp tamari (for GF version) OR soy sauce
2 tbsp maple syrup
2 tbsp rice vinegar or lime juice
1 tbsp toasted sesame oil (for flavour)
1 tbsp neutral tasting oil
1 small garlic clove, finely grated
2-3 tsp hot chilli paste (I used Indonesian sambal oelek), adjust to taste
METHOD
Prepare vermicelli noodles according to the instructions on the packet. Mine required plunging into boiled water for 2 minutes and then refreshing under a cold tap. Set aside and let them cool down.
Mix all the dressing ingredients together in a small bowl.
Crush roasted peanuts (or cashews) in a pestle & mortar. If you cannot get roasted unsalted nuts, you can always toast raw nuts on a hot frying pan.
Once the noodles are cold, place them in a large bowl and toss vegetables, spring onions and herbs through them. Use your hands to distribute all ingredients evenly. Finally massage the dressing into the salad.
Divide between two bowls and top with crushed nuts.