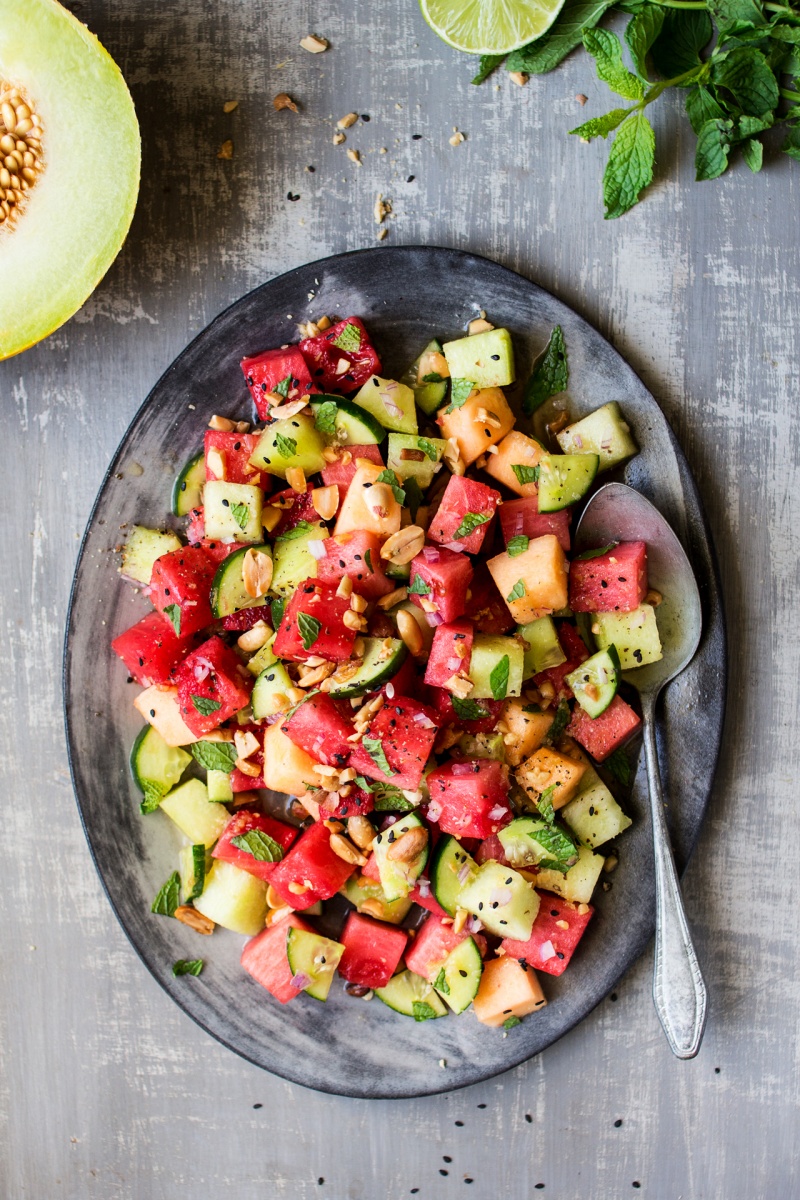 The dreaded and suffocating August – favourite with the majority of the tourists – has finally come to an end and the locals can finally breathe and enjoy the island before gale force winds descend on it in late October.
We are planning some quality beach time this weekend and it wasn't until I saw some photos of English weather on Facebook the other day that it dawned on me that I might have waited a bit too long before publishing this very summery recipe.
I shot it back in the middle of July as I always try to have a few extra recipes up my sleeve and I completely forgot about it, to be perfectly honest. And now you are probably thinking why is she giving us a watermelon salad recipe in September? Fair point!
If you are still experiencing or about to (hello Australia!!) experience high summer temperatures it may come it handy. Or maybe you'll have an Indian summer? Otherwise, you might get to try this recipe next year…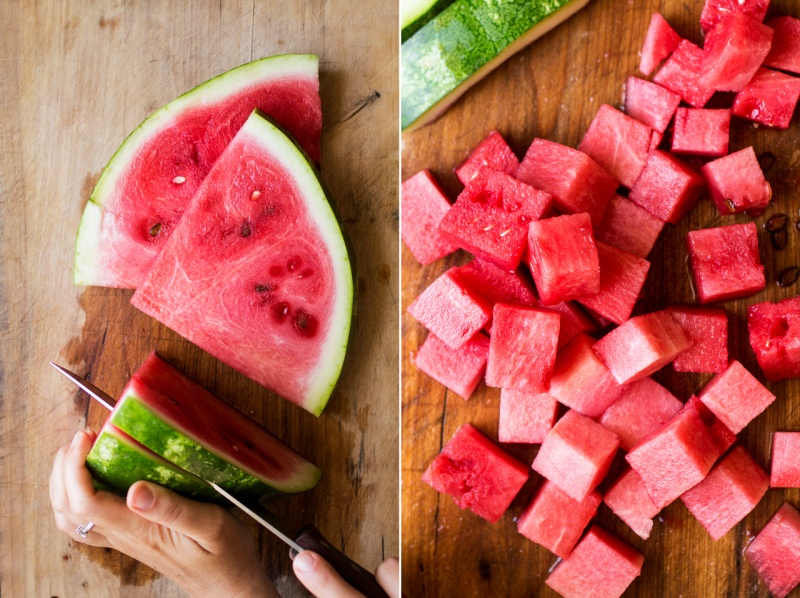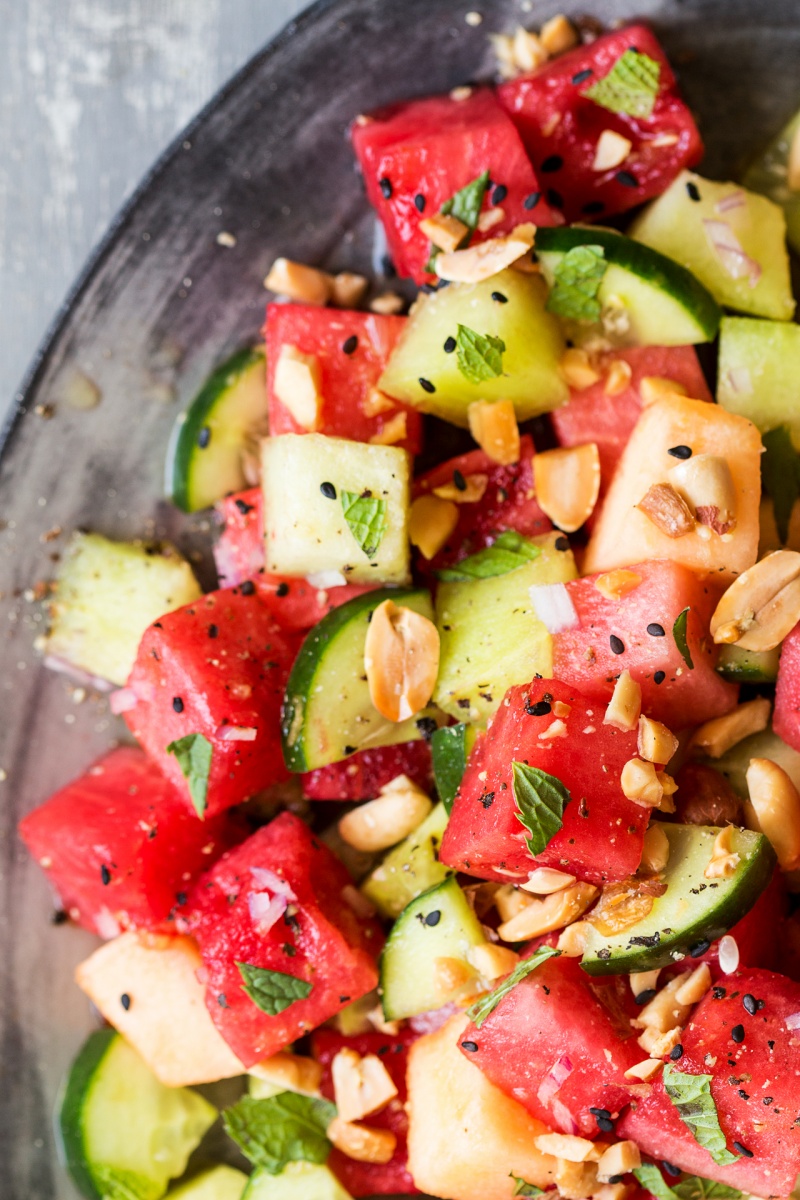 ½ small watermelon
½ honeydew melon
½ cantaloupe melon
1 Lebanese (small) cucumber
1 small red shallot, super finely diced
about 10 mint* leaves, roughly torn
2 tbsp roasted peanuts (or almonds), crushed
a few grinds of black pepper
black sesame seeds, for decoration (optional)
DRESSING
1 tbsp lime juice
1 tsp maple syrup or sugar
1 tsp toasted sesame oil
1 tsp untoasted sesame oil (or other neutral tasting oil)
1 tsp tamari or soy sauce
1 tsp finely grated ginger
METHOD
Whisk all the dressing ingredients together in a small bowl.
Cut both melons into small cubes or use a melon baller if you prefer. Cut watermelon into small cubes, removing the seeds as you go. Slice the cucumber into thick slices and then half moons or quarters.
Bring watermelon, melon cubes and cucumber pieces together on one plate. Drizzle with the dressing and give it a few grinds of black pepper.
Sprinkle with small pieces of torn mint and crushed peanuts.
NOTES
*Fresh coriander and Thai basil will both work beautifully here too.