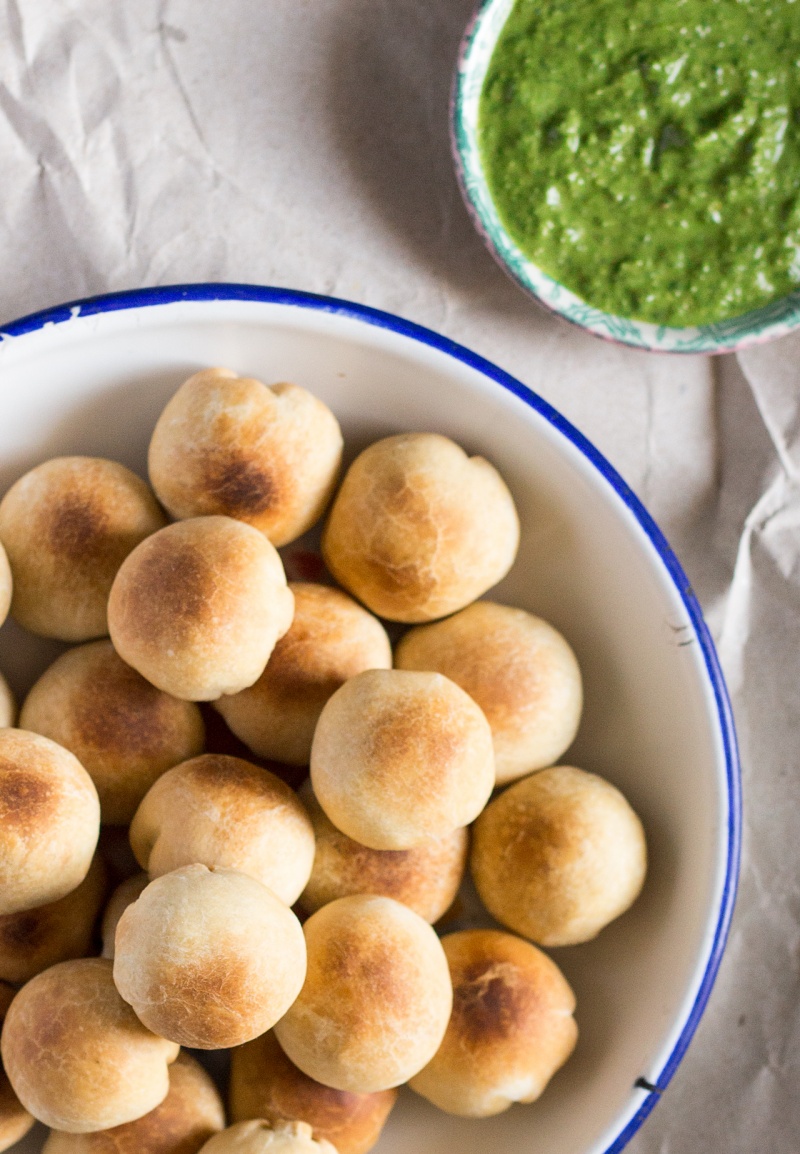 Today, I'm saying 'hello' to the eagerly awaited weekend with a bowl of delicious Indian snacks – kachori filled with spicy pea filling and served with a cooling coriander and coconut chutney. Yum!
They will make a delicious starter to a curry night if you are planning on doing any entertaining this weekend.
Like most Indian snacks, traditional kachori get a deep-frying treatment, but these beauties have been baked in the oven with excellent results. I was also planning to make some baked samosas, but Duncan is adamant that samosas need to be fried – we shall see, he hasn't won me over yet.
Kachori continue my theme of filled dough dishes, the concept that's known and loved in most cuisines around the world. So far I have done a few types of Polish pierogi, summer and spring rolls, potstickers, gözleme and kachori balls and I'm already scheming another dish that will happily sit in this category. Watch this space!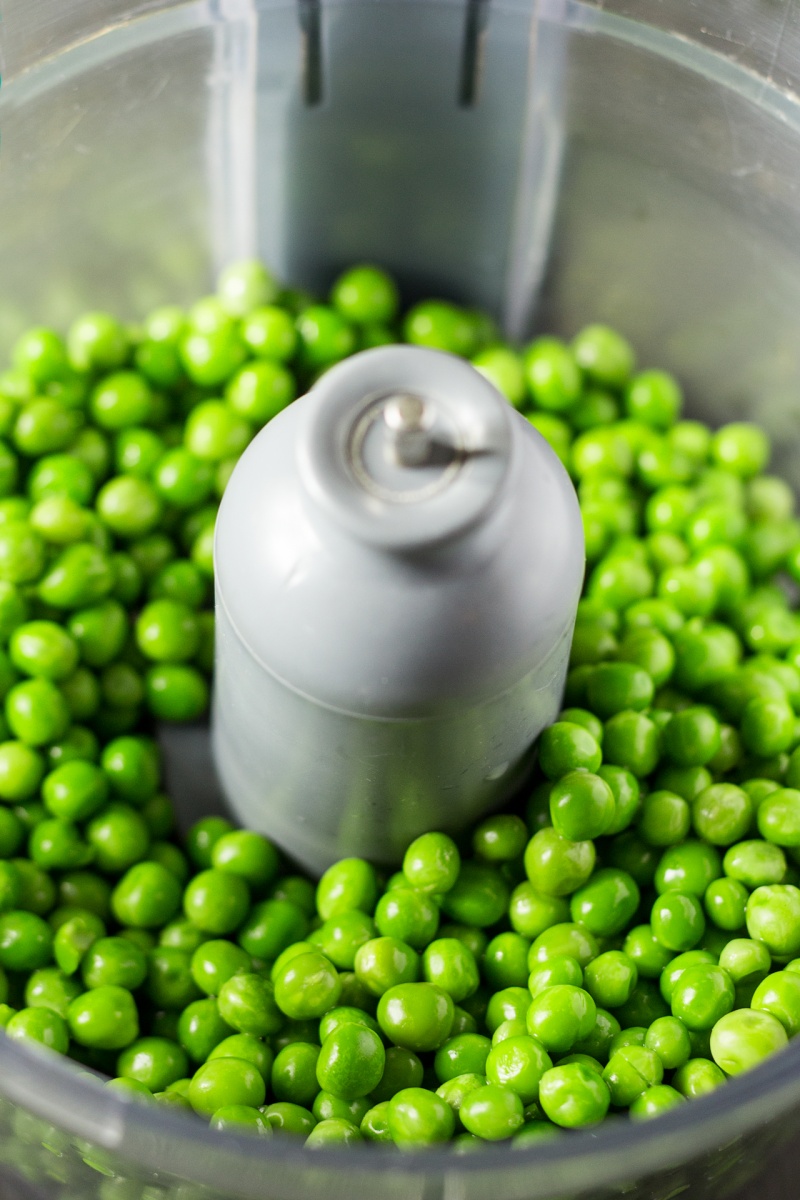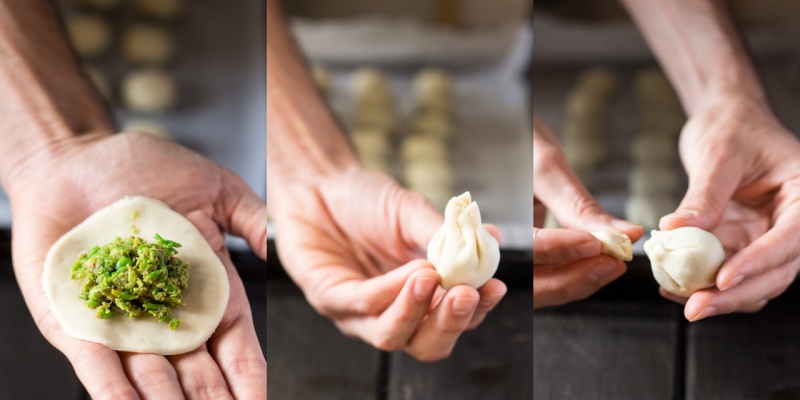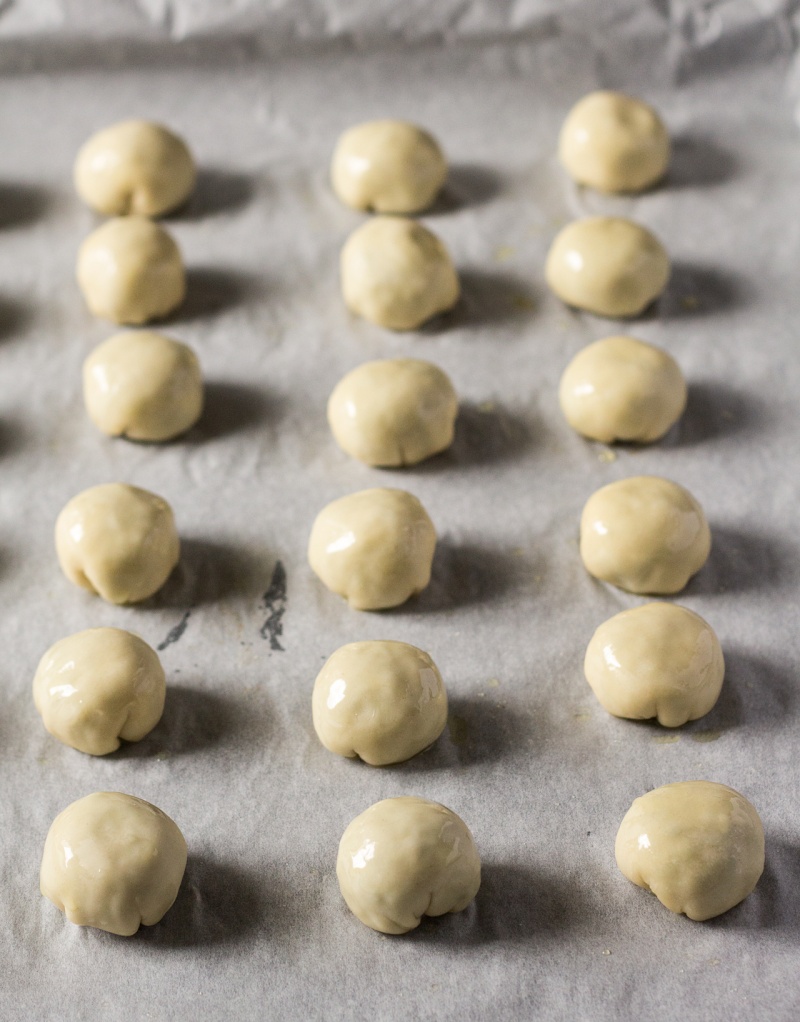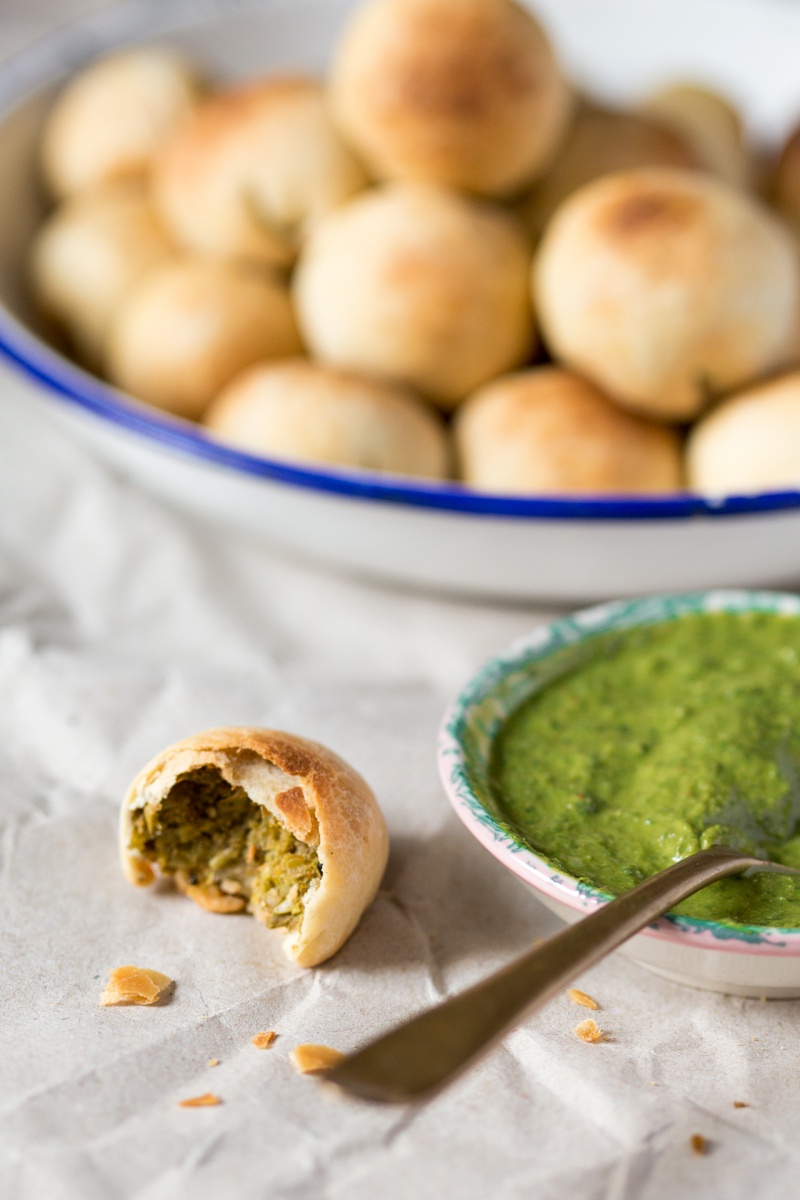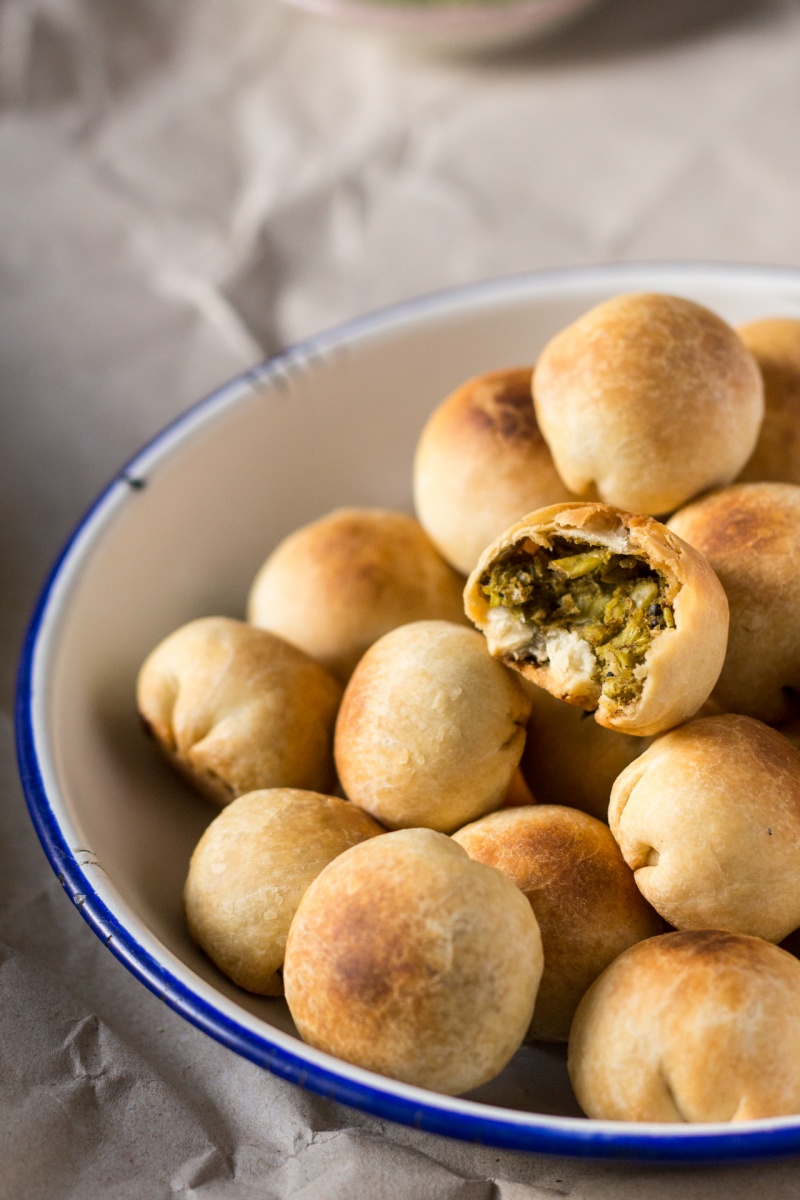 DOUGH
150 g of all purpose flour, sifted
¼ tsp salt
1 tbsp / 15 ml of oil (I used olive oil)
about 75 ml / 5 tbsp of boiling water
FILLING
300 g frozen peas, defrosted
2 tsp of grated ginger
2 garlic cloves, chopped finely
½ tsp black mustard seeds
½ tsp garam masala
½ tsp hot chilli powder
½ tsp cinnamon powder
½ tsp cumin powder
¼ tsp turmeric powder
¾ tsp salt
1 tbsp oil, for sauteéing
about 1-2 tbsp / 15-30 ml of lemon juice
CHUTNEY
1 cup of fresh coriander
about ½ cup / 120 ml full fat coconut milk
lime juice to taste (I used ½ lime)
2 tsp grated ginger
½ tsp cumin
½ tsp garam masala
¼ tsp hot chilli powder
½ tsp salt
METHOD
In a large bowl, mix flour and salt. Add oil and rub it into the flour with your hands. Now add 60 ml of hot water and start bringing the dough together. If it is too dry add another 1-2 tablespoons but do it gradually so that the dough doesn't end up too wet. Knead for 5 minutes. Brush the surface of the dough with a tiny bit of oil and cover with a damp tea towel to prevent drying up.
Whiz defrosted peas in a food processor.
Warm up a tablespoon of oil (on a medium heat) in a pan. Add mustard seeds and wait until they start popping. Add ginger and garlic and stir-fry them briefly until garlic has softened. Now add in all the spices, peas and salt. Stir-fry for a few minutes but do not let the mixture dry up completely. Let the filling cool down.
Pinch a small amount of the dough and roll it into an 8 cm / 3 " circle. Place a heaped teaspoon of dough in the middle and gather the dough around the filling so it looks like a little money bag and tear away/cut off excess dough (see images in the post). Roll the kachori in your hands to make it more circular in shape. Keep kachori ready under a damp kitchen towel.
Heat up the oven to 200° C / 390° F. Place kachori on a baking tray and brush them with a bit of oil. Bake for about 40 minutes, until browned.
To make the chutney, blitz all the chutney ingredients (apart from lime and salt) in a chopper or a blender. Season with salt and lime juice to taste.
NOTES