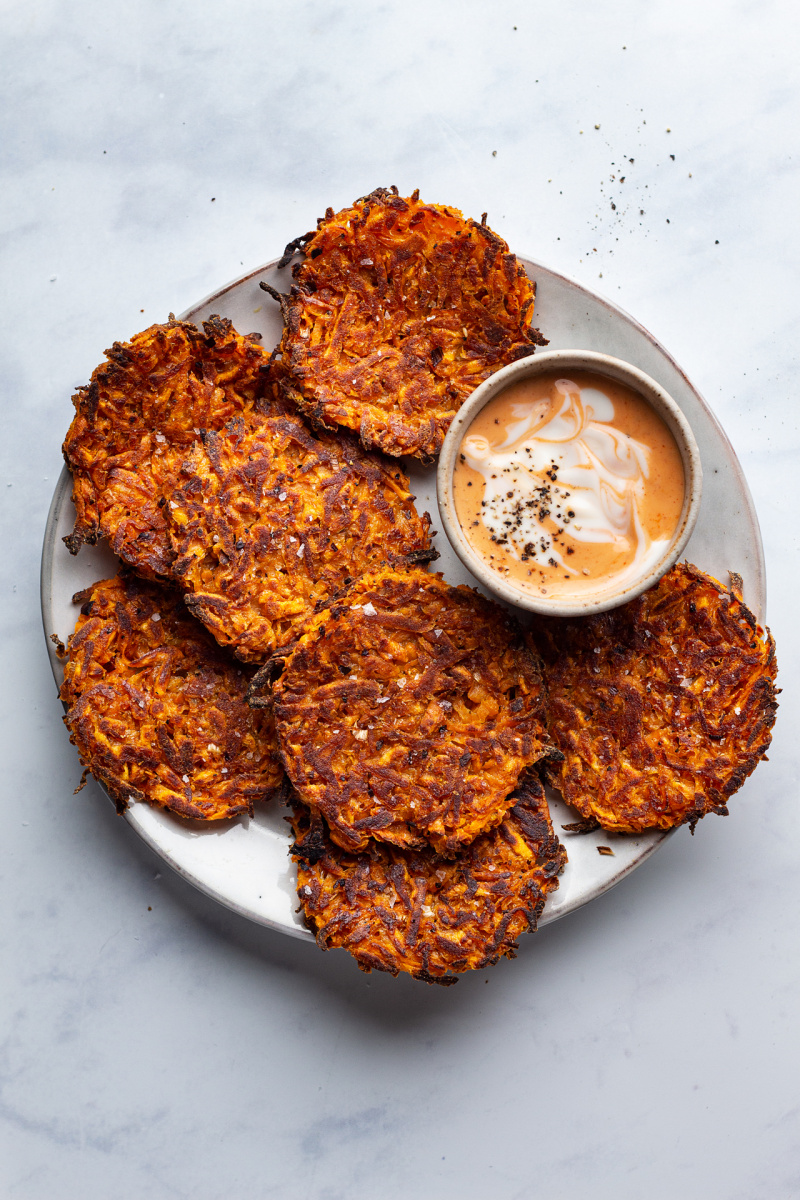 Hope you guys are warm and cosy as the weather has really started to turn, hasn't it? Or maybe it's just Bristol…It's so gloomy that I am considering sitting in front of my photography light for a bit each day just to give my mood a bit of a boost. I managed to catch the last few sun rays in the park yesterday with a friend who dragged me out for a socially distanced, impromptu stroll. It was lovely to catch up and to get out, especially that I have had to abstain from running due to a lower back injury (doing lots of yoga daily to rehabilitate it), which means that some days I don't leave the house at all.
Speaking of running, one of the reasons Duncan and I chose to live where we do is the vicinity of a big park on one side and the proximity of a Bristol-Bath bike path on the other. We love that path, as it runs along an old railway line so it's beautifully shaded by trees and unmarred by any other form of traffic. We cycle on it in the warmer months and run along it all year round. For the last few months, however, our segment of the path has been a bit of a scary place as a group of youths have been terrorising its users on a near daily basis. There have been worrying reports of violence, including knife violence, sexual assaults and theft yet there is still no police presence and the attacks seem to be escalating with the perpetrators clearly feeling invincible.
Freaked out by this and maddened by the police inaction, Duncan and I collated all of the incidents reported and with the help of the local cycling community (the path is an important commuting artery) we hope to put some pressure on the local mayor and police force to make them finally take what happens on that path seriously, before a tragedy happens. Duncan has been contacted by two major news outlets so we hope to be able to effect a real change. Physical exercise, such as running and cycling, is so important to the overall health of a community (especially right now!!) and having a safe space to do these things is a basic need, surely.
If you celebrated Thanksgiving this week, your belly is probably way too full for any serious cooking this weekend, but this little snack of baked sweet potato latkesh (which is what I call a mix between hash browns and latkes) might be exactly what the doctor has ordered. Even though our week was just a regular week, I found myself exhausted by all the cooking, baking and eating I've done leading up to Thanksgiving, so I fancied a simple and fairly healthy recipe too. These baked sweet potato hash browns are an adaptation of my old recipe and they are just as easy to make. I paired them up with a fiery dipping sauce flavoured with a dollop of a Korean chilli paste – gochujang – and a good squeeze of lime. They work really well together and make a perfect cold weather snack. Enjoy!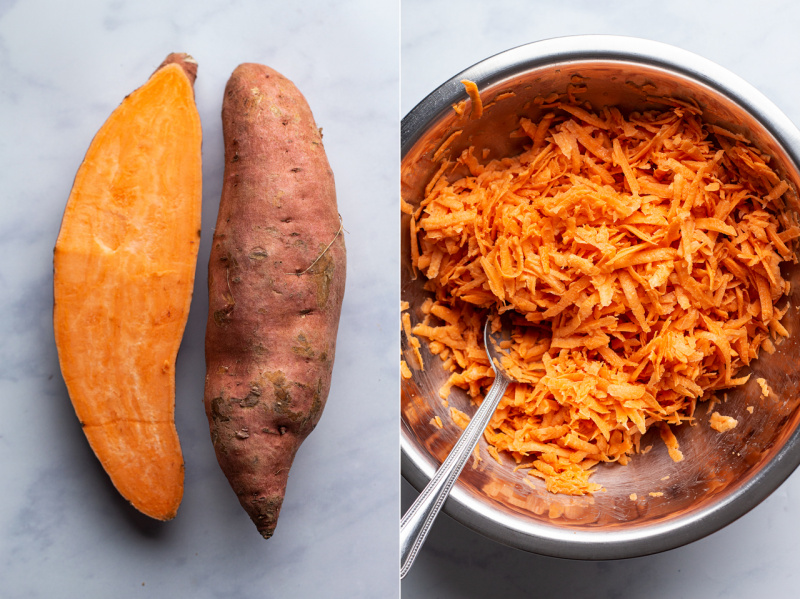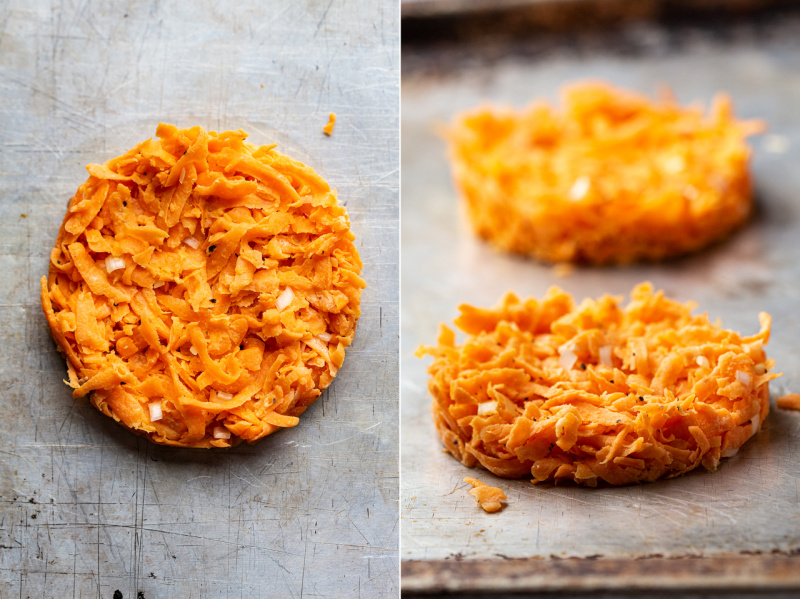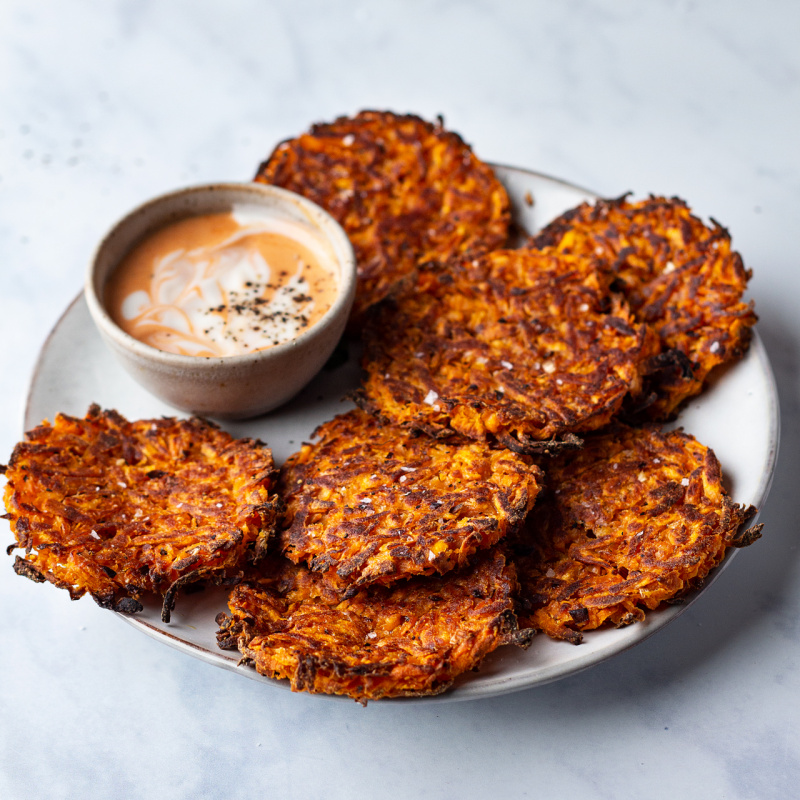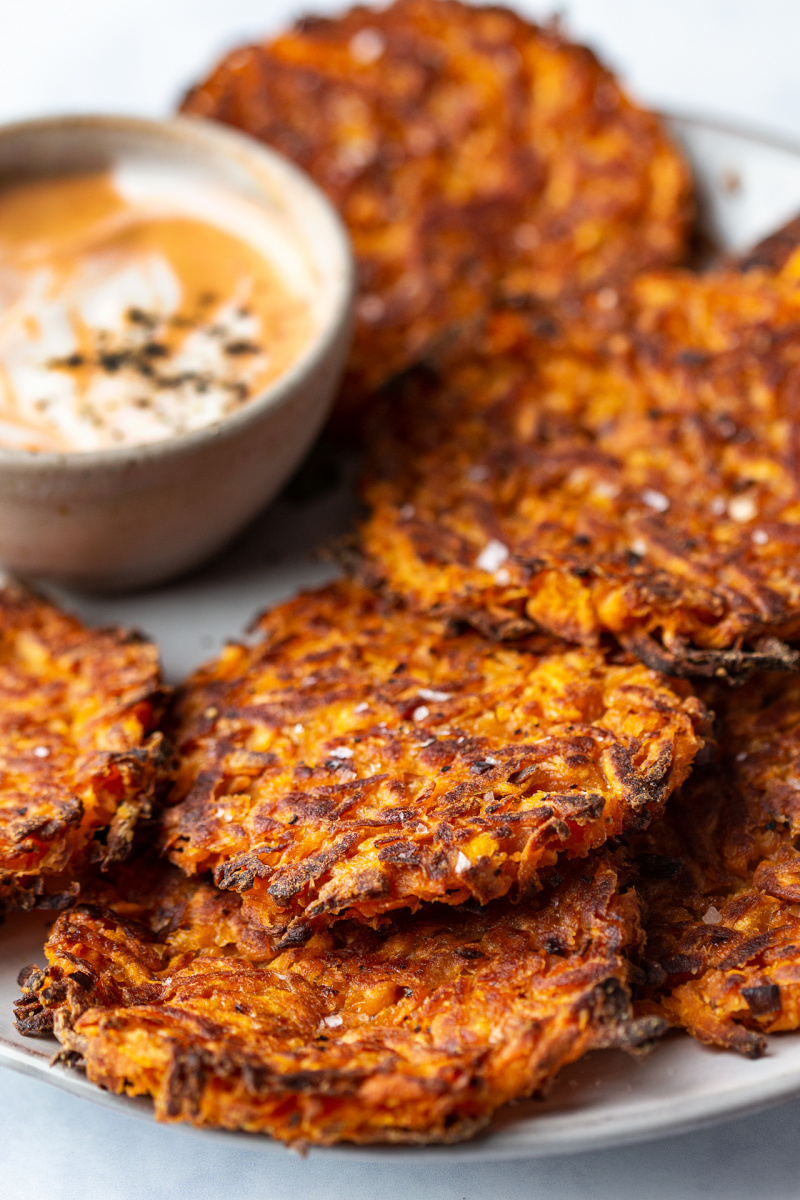 450 g / 1 lb sweet (orange) potatoes
heaped ½ tsp salt
1 tbsp olive oil, plus more for brushing
2 spring onions, white parts only, finely chopped
a good grind of black pepper, adjust to taste
2 tbsp cornstarch / cornflour, potato starch or tapioca starch
DIPPING SAUCE
80 ml / 1/3 cup neutral tasting vegan yoghurt (I used natural Nush) or cream
1 tsp gochujang paste (ensure it's GF if required)
1 tsp maple syrup
½ lime (or lemon) juice, adjust to taste
salt, to taste
METHOD
Grate sweet potatoes coarsely in a food processor or using a manual grater.
Preheat the oven 200° C / 390° F (no fan). Get a baking sheet (I found that an old-fashioned aluminium one surprisingly worked better than a teflon coated one) and a round cookie cutter or an egg ring (mine was 8 cm / 3″ diameter) ready.
Add salt to the grated potatoes and set aside for 15 minutes.
After 15 minutes, place the raw potato mixture in the middle of a clean muslin cloth or kitchen towel and squeeze all the excess moisture out. Don't skip this step, you will end up with close to 120 ml / ½ cup of liquid. Let that liquid sit for a bit, after a while starch will settle at the bottom of the bowl. Drain the water away and add the starch back to the grated potatoes – it will help to make the hash browns nice and crispy.
Mix in olive oil, spring onions, black pepper and cornstarch.
Using a brush or an oil spray, spread a bit of oil underneath each hash brown, place a cookie cutter on the oiled area and pile the mixture inside the cookie cutter (to just under 1 cm / 0.35″ height), but DON'T COMPACT the mixture too much. Use a fork to ensure the mixture is spread fairly evenly and it goes all the way to the edges – make sure the mixture is piled up loosely – this way it will cook all the way through and the hash browns won't be tough. If you would rather freestyle, that's fine too – use a spoon, don't flatten the mixture too much and tidy the edges up with a knife to avoid them getting burnt.
Bake them for 15 minutes then carefully detach from the tray using a flat spatula. Be gentle as they will be very fragile at this point. I found that a plastic (flexible) spatula works better than my metal one.
Brush the surface of the baking tray with oil again and flip each hash brown making sure that it sits directly on the oiled patch. Bake for a further 10-15 minutes.
Serve straight away with a sprinkling of salt and the gochujang dip.
DIPPING SAUCE
Mix all of the dipping ingredients together in a small bowl. Season with salt and a squeeze of lime juice to taste.