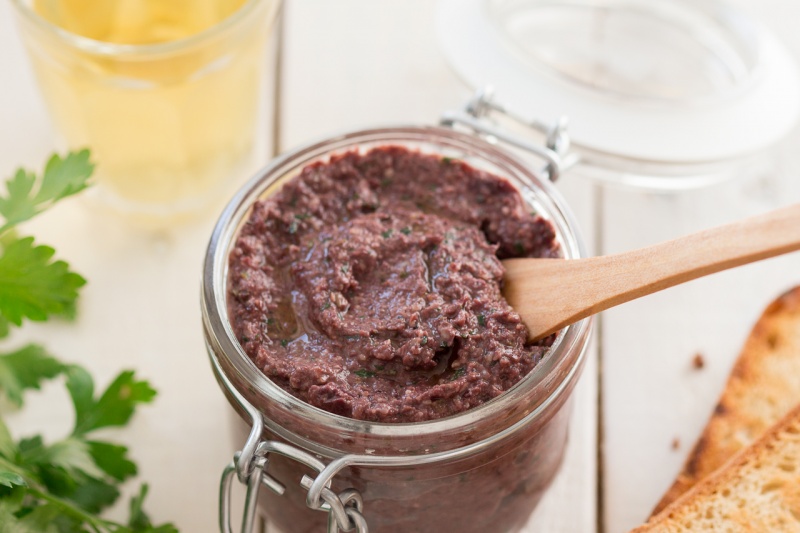 In my books, a good olive tapenade is a vegan's best friend. It's dead easy to make and super versatile. Its strong, sour-salty taste will easily jazz up even the most boring of dishes. I love to lather it on grilled ciabatta bread packed with griddled vegetables and grilled tofu. It's also so portable that you can easily take all the individual ingredients to work (to avoid highly unpleasant 'soggy sandwich syndrome') and assemble this master 'sanger' in front of your jealous colleagues.
People tend to be impressed when they find out that you make your own tapenade, but other than having to use an electrical appliance, even a three-year-old could accomplish it too. I live in Greece, which aside from being famous for being a bit of a recent financial black hole, is equally famous for its jet black, Kalamata olives and so they are one of my kitchen staples. However, if you can't get Kalamata olives where you live, you can replace them with any black olives and the finished product won't disappoint!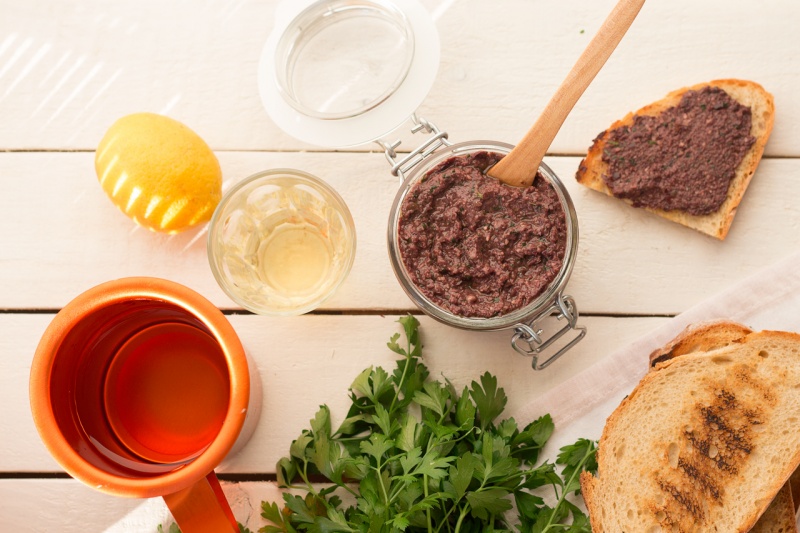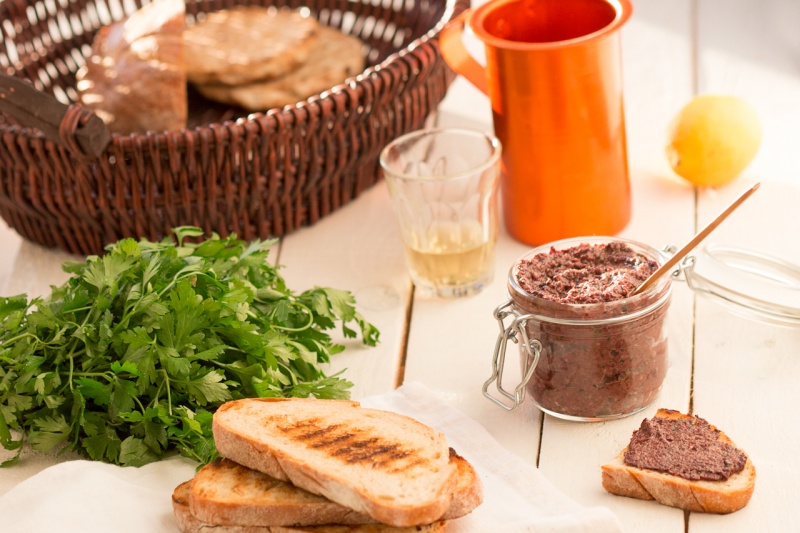 200 g / 1 packed cup pitted Kalamata olives
35 g / ¼ cup almonds
1 small garlic clove, pressed
1½ tbsp capers
lots of freshly ground pepper
a handful of fresh parsley or fresh thyme
2 tbsp / 30 ml extra virgin olive oil
METHOD
Rinse your capers and olives well and pat them dry with a kitchen towel. If you skip this step, your tapenade may turn out too salty for your palate.
Put almonds into a food processor and process until you get a coarse meal.
Add in pitted olives, capers, chopped parsley or thyme, olive oil and process until you have a coarse paste.
Season with freshly ground pepper and garlic. As both olives and capers are preserved in salt, it's unlikely that the tapenade will need any more salt so make sure you taste before adding any.
Transfer to a jar and store in the fridge. Enjoy on fresh or toasted bread or in sandwiches.