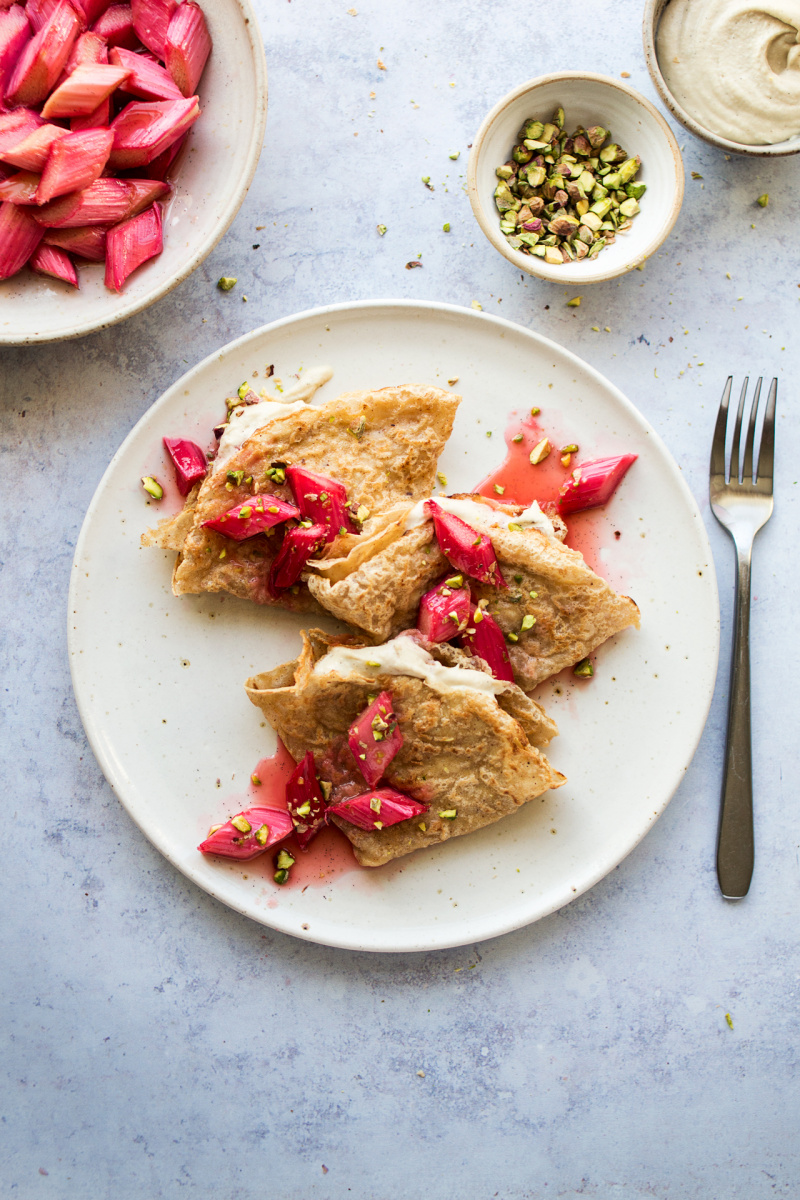 Yay to the weekend! It's been a bit of a tough week for us as Duncan went down with the same virus I was struck with the week prior, and boy, he did go down hard! He came back from his running camp (where given his state he pushed himself a bit too much, I think) all feverish and poorly.
I was really worried about him on his drive back, as 3 hours on a motorway when you feel like you can hardly keep your eyes open is no joke, but luckily he got home in one piece.
He has been in bed since, hardly ate and has only just started feeling a bit better! He was feeling all low about his immune system being frail until he realised that half of his workmates seem to have gone down with something very similar, as did our friends who we were planning on seeing this weekend.
I am so glad he is finally getting back to normal as, not only do we have a house move in our near future, we are also supposed to be going on holiday at the end of next week, which we have been both really looking forward to! Looks like we will make it though!
Today's recipe is a bit of a treat in anticipation of Pancake Day, which the UK celebrates next Tuesday. I made two batches of thin pancakes (also known as crepes), one with buckwheat flour and one with regular all purpose flour. I like them both! Pick whichever version appeals to you more, but if you are after 100% gluten-free pancakes, please make sure your buckwheat flour carries a gluten-free certificate.
I filled my pancakes with smooth cashew cream flavoured with vanilla and plenty of ginger and topped these beauties with gorgeous (I cannot get enough of its amazing colour!!) Yorkshire rhubarb, gently roasted with some maple syrup and vanilla. It's a beautiful pairing and I actually made a double portion of the rhubarb – once again I got carried away at my greengrocer's – and we have been topping our porridge with it throughout the week. I'm already planning to go and get some more as its cheerful colour puts a smile on my face.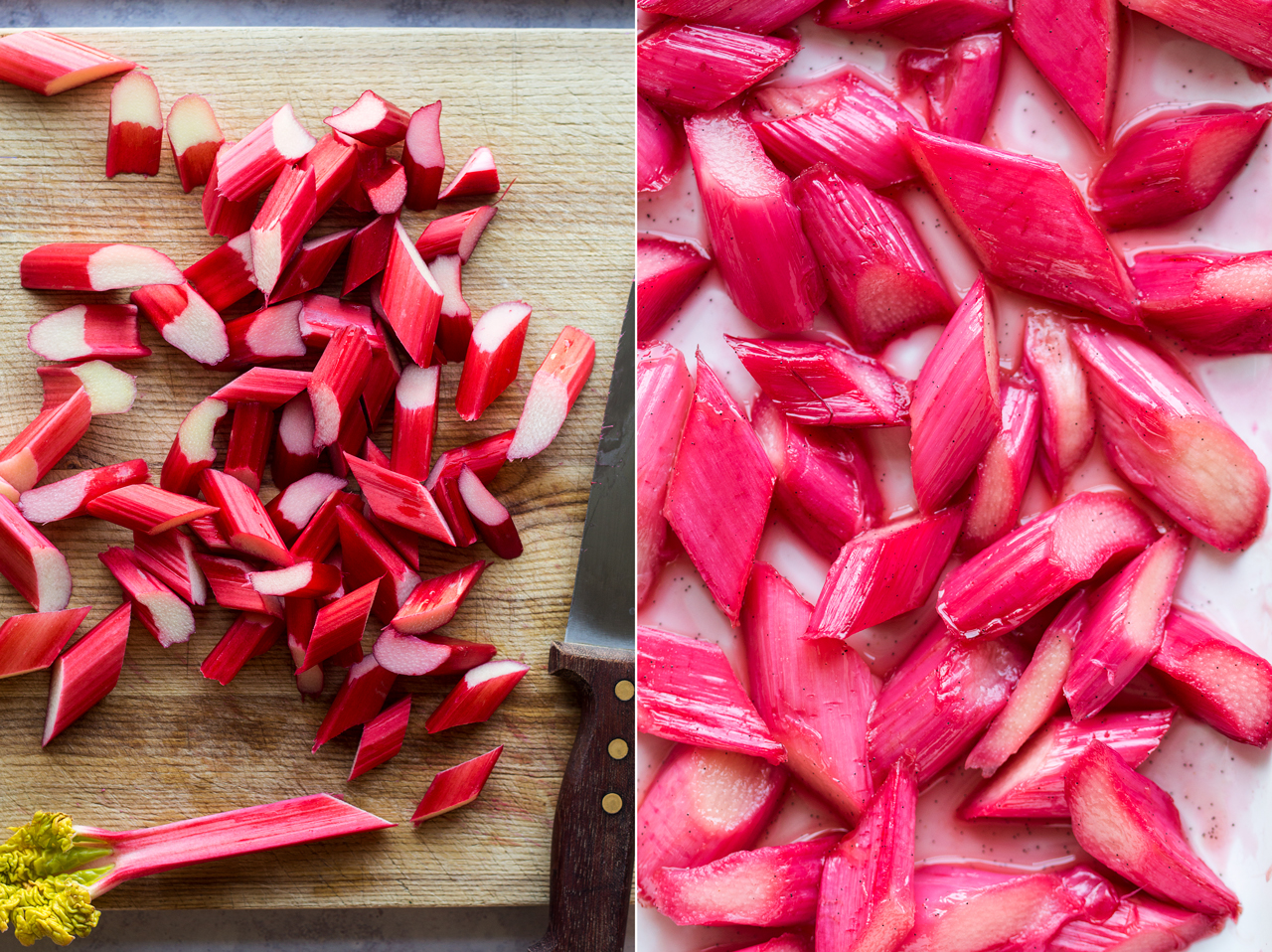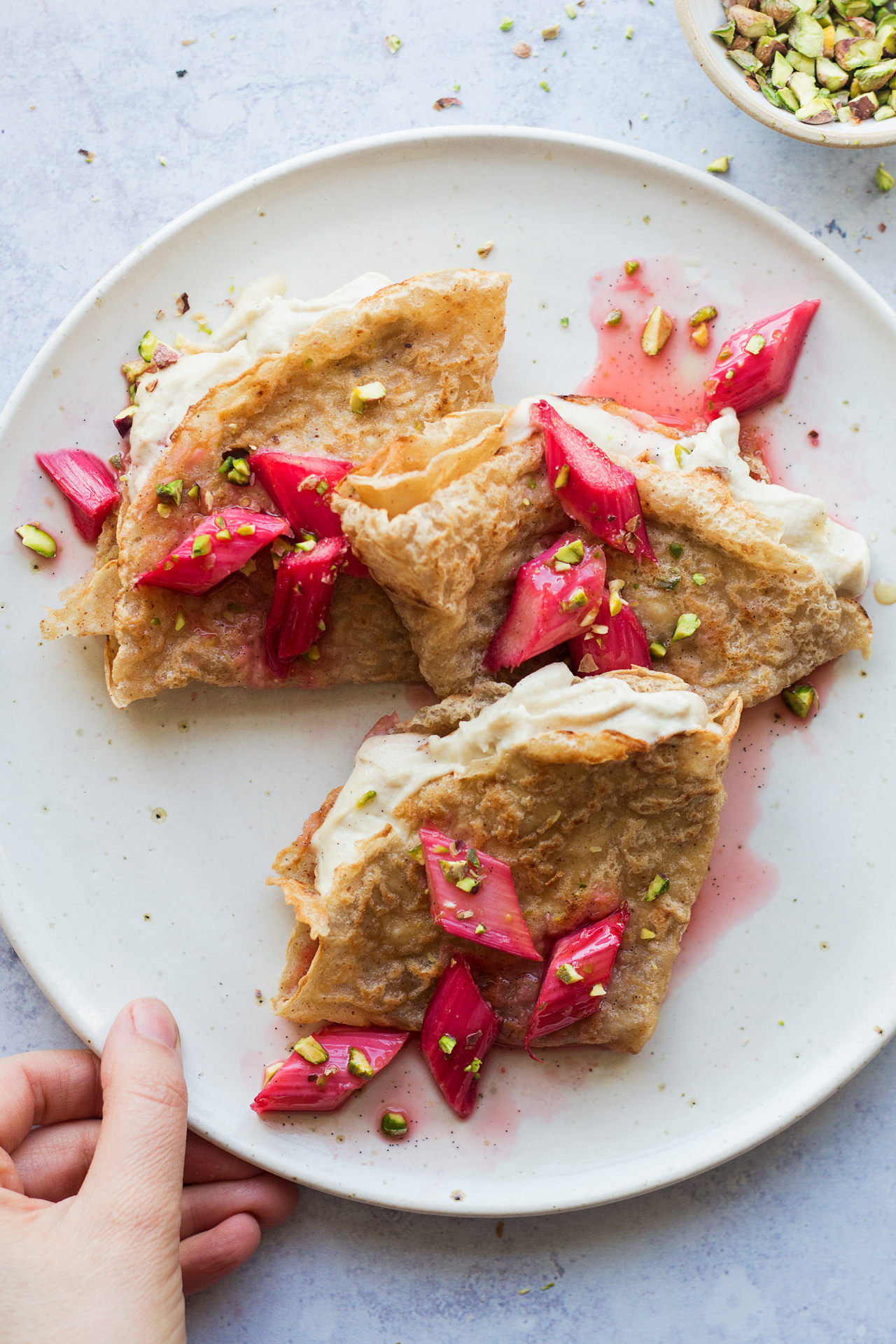 GINGER CREAM
225 g / 1½ cups cashews, soaked overnight or in boiling water for 30 minutes
3 tbsp almond milk
4 tbsp maple syrup, adjust to taste
3 tbsp lemon juice
1 tsp vanilla extract or seeds from 1 vanilla pod
3 tsp finely grated ginger, adjust to taste
RHUBARB
200 g / 7 oz (3-4 stalks) fresh rhubarb
30 ml / 2 tbsp maple syrup, adjust to taste
1 tsp vanilla extract or seeds from 1 vanilla pod
chopped pistachios, to serve (optional)
CREPES
METHOD
GINGER CREAM
Rinse the cashews and chop them roughly. If you own a very powerful blender (like a Vitamix or Blendtec) this step may be completely redundant, but with my low-range (and fairly old) blender, this is the only way I can achieve a smooth consistency without adding too much liquid.
Add all the liquids to the blender (including the vanilla) and follow by approximately one quarter of drained cashews. Blend until smooth.
Once smooth, add another quarter of the chopped cashews. Process until smooth and repeat until you've used up all of the cashews. Towards the end, the mixture will become very thick and heavy and your blender may struggle to turn. To remedy this, start making circles on the surface of your mixture (in the direction of the turning blades) with a spatula to prevent air pockets forming under the mixture's surface. Be careful not to dip the spatula in too deep as you don't want to accidentally touch the turning blades. If you follow the technique I've described above, there is enough moisture in this recipe to obtain thick and smooth cream-cheese like mixture.
Season with grated ginger to taste.
Place the mixture in the refrigerator for a few hours to firm up.
RHUBARB
Preheat the oven to 180° C / 355° F and grab a ceramic / Pyrex baking dish.
Slice rhubarb into 1.25 cm / 0.5 " slices on the diagonal and place it in a baking dish.
Add in maple syrup, vanilla and 2 tbsp of water and mix well.
Bake for 10 minutes, until tender but not falling apart.
CREPES
Place flour in a large bowl. Make a well in the centre and very gradually (to prevent lumpy batter) start adding in plant milk, whisking the whole time. Whisk well after each addition to ensure that there are no lumps in the batter. Initially the batter will look thick and gloopy, but it will start looking like a crêpe batter with every milk addition.
Whisk in the smooth almond butter (I like to thin it out with a little almond milk separately first) and maple syrup and adjust the amount of plant milk to ensure the batter is the right consistency – it should be runny, but should coat the back of the spoon. I found that buckwheat flour requires more milk (approx. 600 ml / 2½ cups) than plain flour or GF plain flour mix (approx. 480 ml / 2 cups), so please proceed with caution – it's easier to thin the batter than to thicken it.
Heat up a medium (I used 24 cm / 9.5 " pan) non-stick pan on a medium heat. Brush the pan with a small amount of oil to make sure that the pancakes do not stick. Take the pan into your hand (off the stove) and pour a thin layer of batter (I found that 80 ml / 1/3 cup of batter is optimal) into the pan and swivel it well to form a thin, round crêpe. Put the pan back on the stove and cook until the crêpe no longer sticks to the pan and can be flipped to the other side. Once flipped, cook the crêpe on the other side for another minute or so.
Put cooked crepes in a stack so that they do not dry out and become brittle.
Once ready to serve, fill each crêpe with the cream and baked rhubarb. Sprinkle with chopped pistachios, if you wish.
NOTES
*If you are gluten-intolerant, make sure your buckwheat flour carries gluten-free certification label.