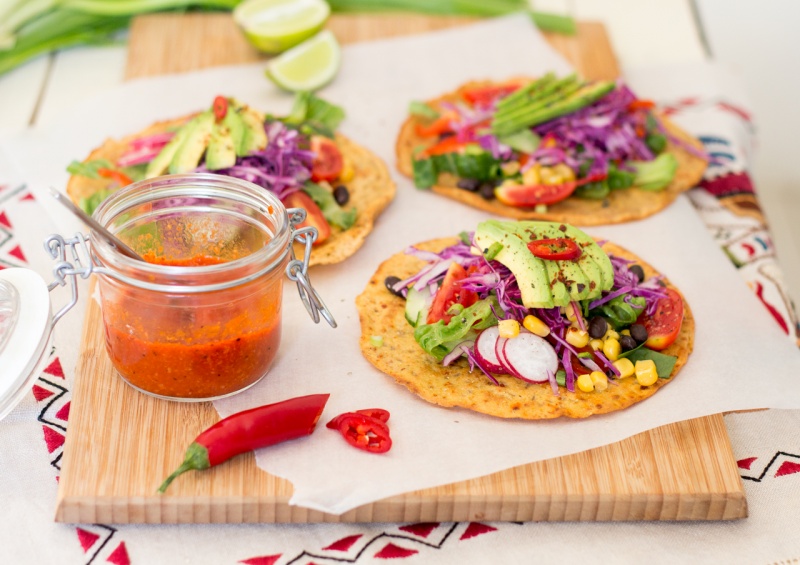 As I might have mentioned a few times, I live with a running addict. Duncan is truly obsessed with running. He runs every single day, rain or shine. He even runs in his sleep. When he goes to bed he is thinking of tomorrow's run and when he wakes up he is thinking of the current day's run. Or runs. Sometimes he runs twice a day. And it gets worse…he knows all kind of running trivia. He talks about the Kenyans and their amazing athletic prowess so much that sometimes it feels like they are the next-door neighbours. It can get a bit much sometimes, but it isn't a bad hobby to have, really. It keeps you sane and keeps you fit. It is also awesome to live with someone so passionate about running, when you are a runner yourself. I'm by no means as serious, but I do enjoy going for a canter when the conditions are right…which has been a challenge since moving to Greece. When I start moaning that I cannot deal with running in 30° Celsius or in 30 mph wind, Duncan often gives me a kick up the ass I need. He is also kind enough to go running with me on his recovery days (even though my normal pace is slower than his recovery pace – that's just plain depressing, that is!) and fend any aggressive dogs off. If that's not love, I don't know what is:)
The reason why I got onto the subject of running is that apart from being delicious, today's recipe is also a perfect running (or exercise in general) recovery food. It's very easy and quick to make, it's filling, full of nutrients and delivers on flavour too. The tacos are gluten-free thanks to chickpea flour and as opposed to traditional soft tacos, these are super easy to make. No kneading, proofing or rolling necessary. You can make the batter in seconds and then make these gluten free tacos the way you would make pancakes. They are flavoursome thanks to the addition of spices and very finely chopped onion and remain supple enough to hold tons of delicious filling inside. What you fill them with is completely up to you. I went for an easy option – cooked black beans and heaps of chopped veggies, but be creative – use anything that takes your fancy. There is nothing more satisfying than biting into these succulent, colourful beauties after your evening running session with a glass of chilled wine in hand.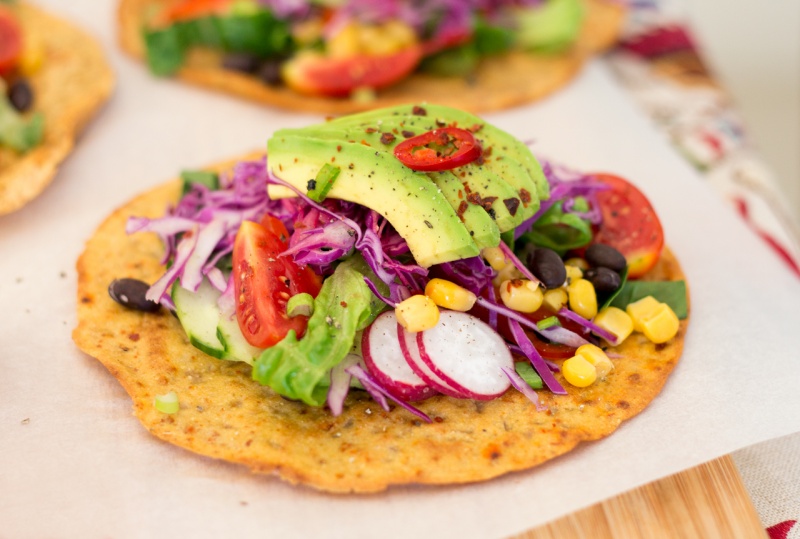 SOFT CHICKPEA TACOS
1 cup chickpea flour (also known as besan or gram flour)
½ tsp baking powder
2 level tsp cumin
1-2 level tsp of pul biber (or medium hot chilli)
½ tsp salt
½ small red onion, very finely chopped
½ tbsp olive oil
1 cup water
FIERY RED PEPPER SAUCE (makes 150 ml)
3 red peppers, roasted
1 tsp cumin
2 tsp pul biber or other medium hot chilli
½ tsp smoked paprika
1 garlic clove, minced
salt, to taste
black pepper, to taste
2 tsp sugar (optional, if using shop bought peppers which are preserved in vinegar)
METHOD
SOFT CHICKPEA TACOS
Put chickpea flour, salt, baking powder, cumin and chilli in a bowl and mix it all together. Make a well in the centre and very gradually start adding in water whisking (with a hand whisk) the whole time. Whisk well after each addition to ensure that there are no lumps in the batter. Initially the batter will look like a thick hummus, but it will start to thin out with every addition of water.
Add finely chopped onion to the batter and stir through.
Warm up a small pan (I used 16 cm / 6 in diameter pan) on the stove. Brush it with a bit of oil and let it heat up. Once the oil is hot (drop a tiny amount of batter into the pan, if it sizzles it's hot enough) pour about ¼ cup of batter into pan and swivel it around to form a round taco. Fry on medium heat (I used setting 4 out of 6) and once the edges start peeling away, place a spatula under the taco and flip it to the other side. Fry it for a couple of minutes on the other side.
FIERY RED PEPPER SAUCE
If using red peppers from a jar, place them on a sieve to get rid of water. If you would rather prepare your own peppers, follow my tips on how to roast and painlessly peel them under this recipe.
Using a hand blender (regular blender will do too, there is just more to clean up) blitz the peppers until smooth. Add crushed garlic, season with cumin, chilli, smoked paprika, salt and pepper. If you are using peppers from a jar, they may be quite acidic as they are probably preserved in a vinegar mixture, in this case use a bit of sugar to reduce acidity. If you are roasting your own peppers, you may want to add a dash of vinegar instead.
If the sauce is too runny for you, you can thicken it up with a small slice of one day old bread (without crust). The sauce tastes much better the day after it has been made so make it a day in advance if you can.
NOTES
*You can fill these gluten free tacos with anything you want, I used: cooked black beans, tinned corn, sliced cucumber, shredded red cabbage, cherry toms, Cos lettuce, radishes, spring onions and avocado.