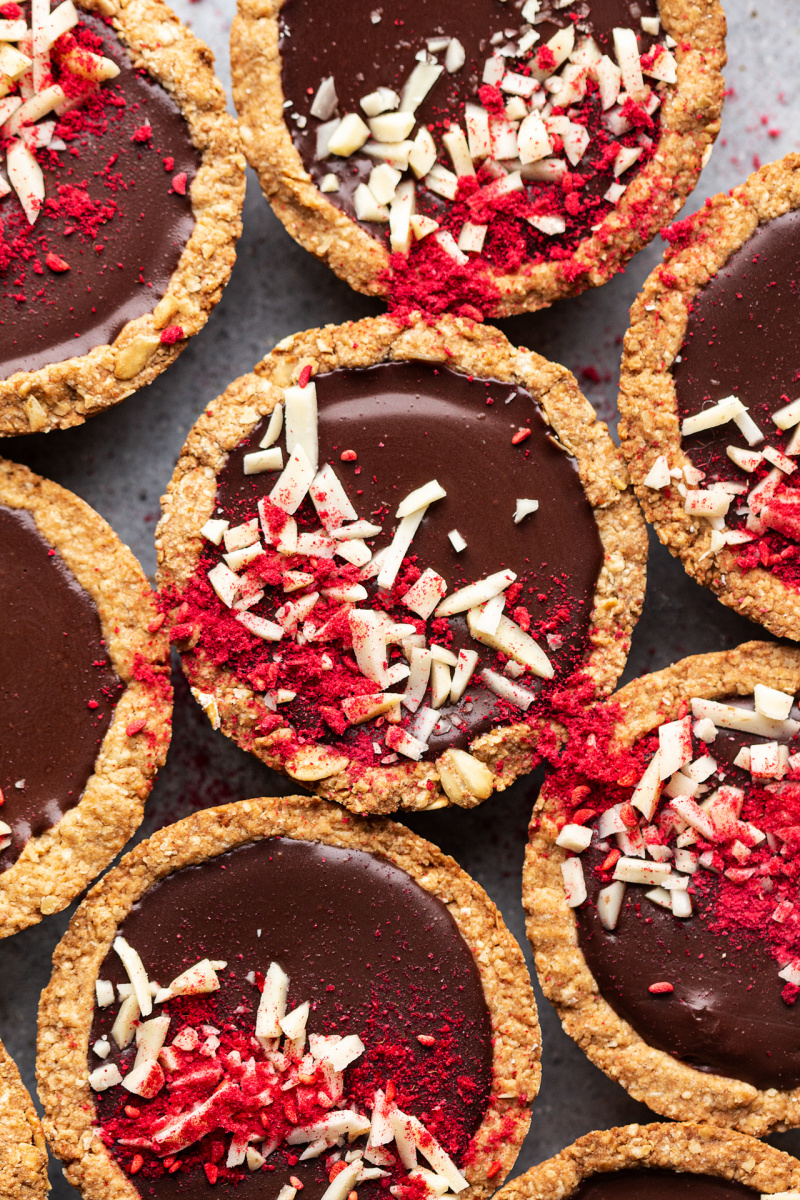 I told you my sweet tooth has been unstoppable! No matter how hard I try not to scheme yet another dessert recipe, I just don't seem to be able to switch that part of my brain off. I guess it's white bear phenomenon in action. Speaking of which, fed up with upsetting and infuriating news stories, including those in which politicians pat themselves on the back about how well they handled the situation, despite thousands of people dying as a result of their cavalier attitude and resulting inaction, I've cut down on reading the news and found a new podcast to listen to instead.
I found it of great value so I want to say 'thank you' to the author, Dr Laurie Santos, by spreading the word about it. It's called Happiness Lab and it's full of interesting insights into what really makes us, humans, happy and useful techniques on dealing with anxiety and stress, including several pandemic-related episodes. It does, among other things, discuss the white bear phenomenon if you are unfamiliar with it.
So after a much needed respite in the form of vegan carbonara, I am back at it – making dainty cups out of oats (to keep them vaguely healthy 😉 ) and chocolate. What can I say? I'm obsessed. These are pretty good and not hard to make either, which is a win win. They require six ingredients (+ salt) and are very family cooking session friendly as making the actual shells is akin to handling play-doh. I used to be big on play-doh as a kid and as an early teen I made jewellery out of it (the kind that you need to boil for it to harden up) so I am in my element making these and I am sure your kids (my cat – as good as she is at kneading – is not into it at all) will be too. The filling is a simple ganache fortified with a little bit of Amaretto, but if you are making them with and for kids, feel free to sub it with more plant milk. I hope you'll enjoy them and I hope to resume running next week so don't worry, there will be more sweet recipes coming…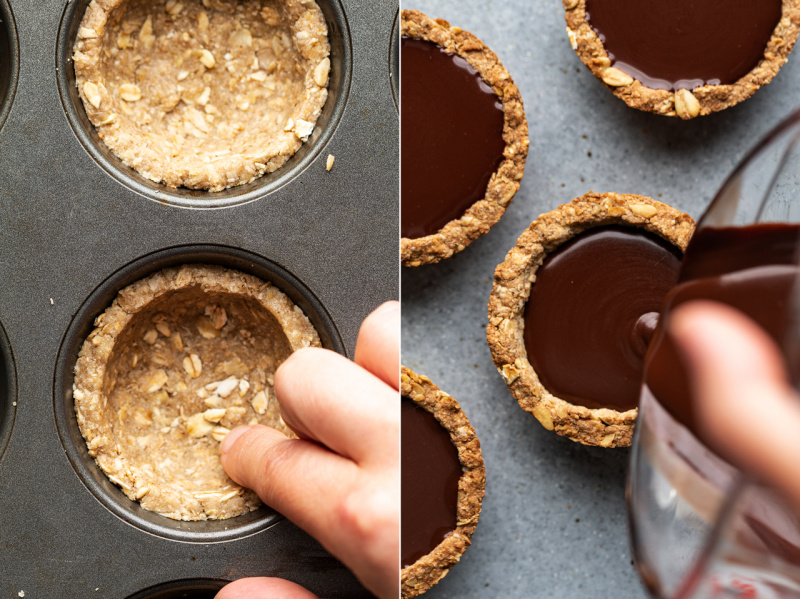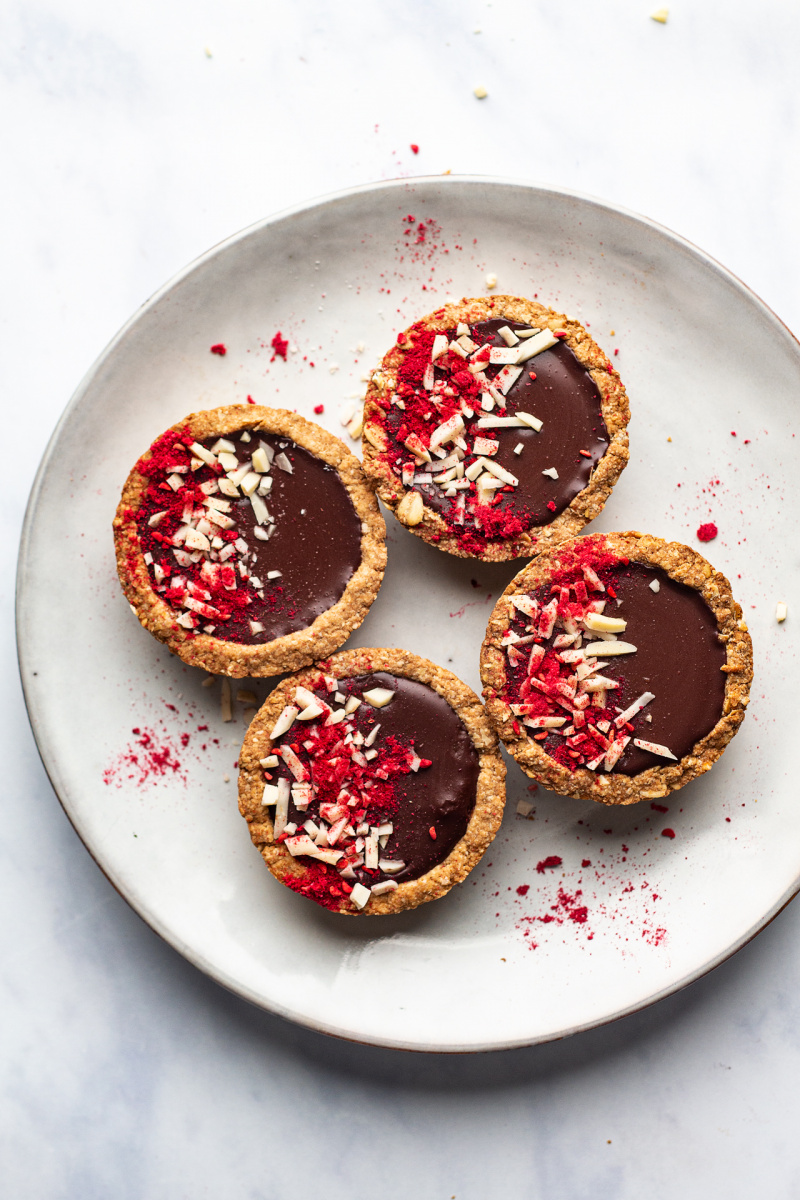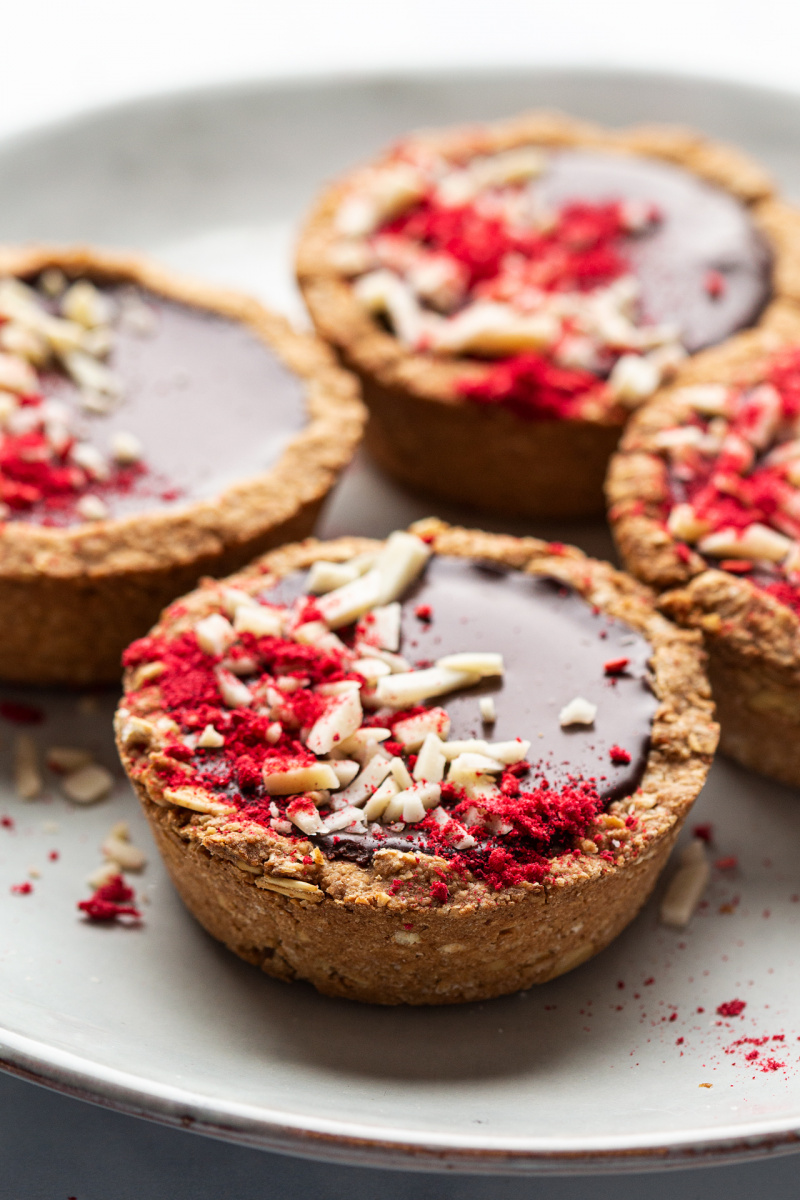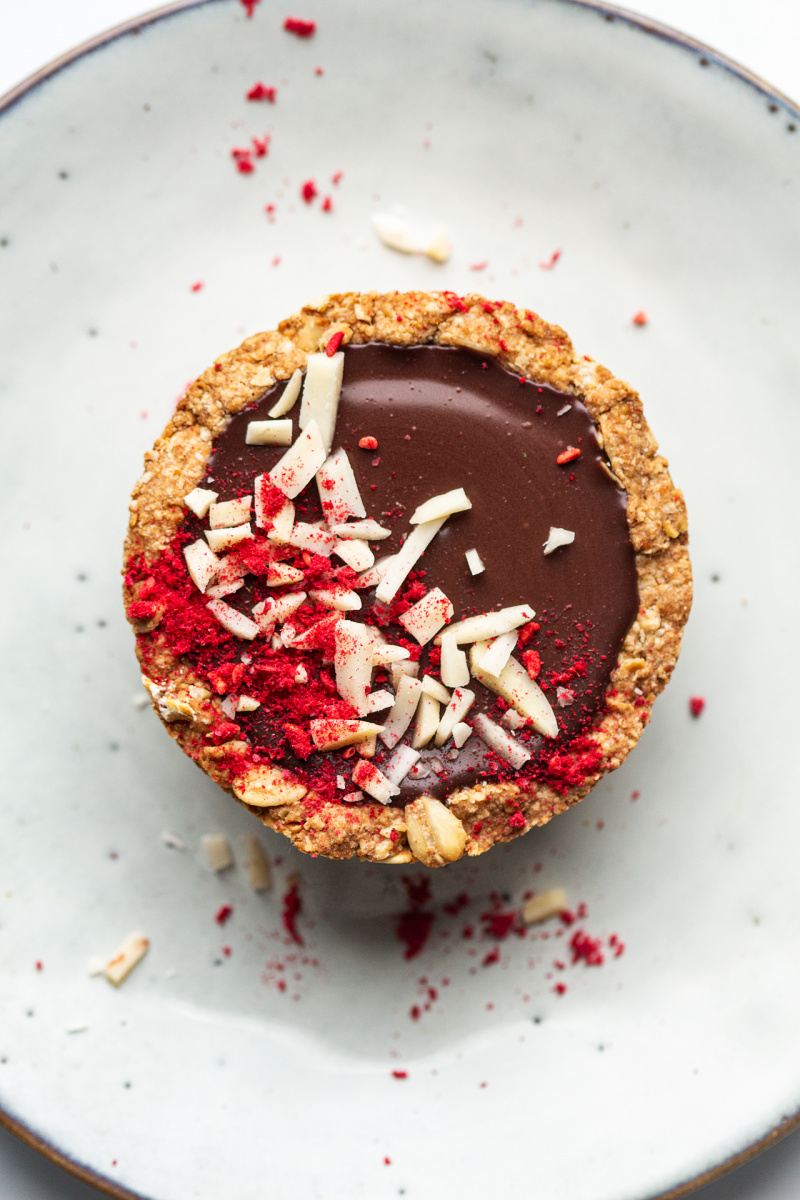 225 g / 2½ cups oats (GF if required), ground into coarse flour*
½ tsp fine sea salt
60 ml / ¼ cup maple syrup or other liquid sweetener
40 g / 3 tbsp coconut oil, melted (I use this one), another neutral-tasting oil or vegan butter
GANACHE FILLING
200 g / 7 oz 70% dark vegan chocolate
160 ml / 2/3 cup soy milk (or other plant milk)
45 ml / 3 tbsp amaretto** (I used Disaronno)
60 ml / ¼ cup maple syrup or other liquid sweetener
METHOD
Place ground up oats and salt in a large bowl.
Add maple syrup and melted coconut oil and mix well. Work into a uniform 'dough'. It should be pliable, but not too wet or sticky. If it is, add a touch more oat flour.
Preheat the oven to 175° C / 350° F and grab a standard 12 muffin tin.
Using your hands, line each muffin hole with the dough, making 1.5 cm / 0.6″ tall (they are shallower than the muffin holes) cookie cups.
Bake for 15-17 minutes. Once out of the oven, press the bottoms down as they have likely bulged up a little. Allow the cup shells to cool down completely before removing and filling.
GANACHE FILLING
Whack an unopened chocolate bar against the work bench. Place chocolate pieces and plant milk in a clean glass or metal bowl over a bain marie (water bath). Warm them both up on the lowest setting (the water underneath should barely simmer and not boil) until the chocolate has melted. Make sure the water does not touch the bowl the chocolate is in as chocolate is sensitive to overheating.
Once the chocolate has melted, mix the chocolate and plant milk together, then whisk in amaretto and maple syrup.
Allow the mixture to cool down a little and then divide between the oat cups.
Decorate the tops with whatever you have handy, I used some crushed slivered almonds and dried raspberry powder as that's what I found in my cupboard.
Place the cups in the fridge (or freezer if you are in a hurry) to allow the ganache to set. It will take 2-3 hours in the fridge and about 30 minutes in the freezer. Keep in an airtight container, on the counter for a few days or freeze if you want to enjoy them at a later date.
NOTES
*You can also use oat flour but they won't have as much texture.
**You can use another, similar liqueur if that's what you have in your cupboard. If you don't want to use alcohol, you could use more plant milk or plant milk + coffee (to deepen the chocolate flavour).