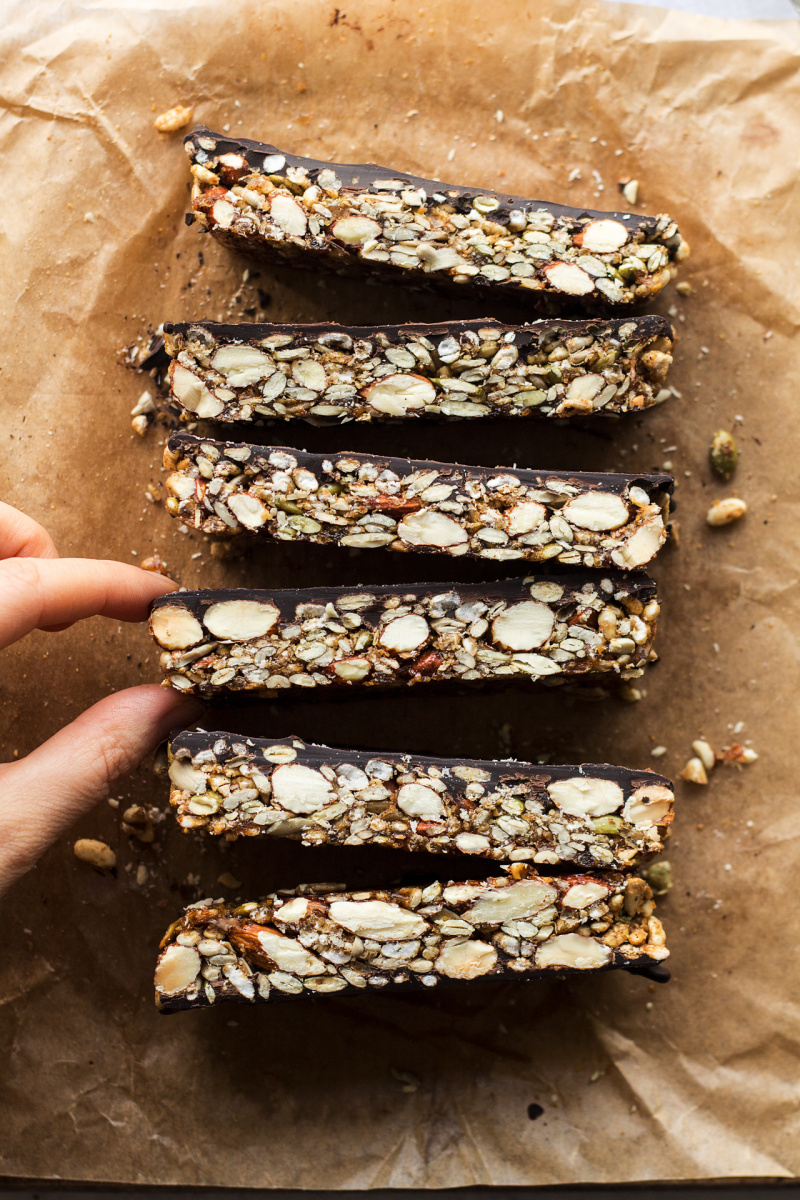 Duncan is off to a running camp this weekend. I am so jealous, although I am not in reality, as the kind of mileage he will be doing there is totally beyond my reach. I am just jealous of the fact that he is able to run, as I haven't run in almost 3 weeks due a psoas injury (and the flu) and it feels like I have totally forgotten how to. Do you get that too when you've had to take time off? I find myself dreading going back while wanting to at the same time. It's a very strange feeling.
So Duncan is super excited about his weekend and I am excited for him too, as this is the 2nd time he has been trying to take part. Last year a nasty cold sabotaged his plans and he had to pull out at the last minute, losing a lot of money as a result. He was devastated as he was looking forward to this camp so much, poor thing!
The only thing he is a bit concerned about this year is what he will be eating, as it's the kind of camp where they tend to throw a carvery night on the final night, which is a pretty horrible experience for a vegan – everyone chewing on animal body parts and going on about how nice and tender they are. Eugh!
He has obviously told them that he is vegan and there is one more vegan participant apparently, so there is hope, but he doesn't have high expectations. To help him out a little, I made a double batch of nut bars so that he can take them with him and sustain himself if things are grim in the food department. I thought you might be interested in the recipe, so here it is!
They are simple to make and delicious, yet pretty addictive unfortunately (says she while snacking on them while taking photos) and you can only get away with eating lots of them if, like Duncan, you consider 10 km (6 miles) run at a brisk pace a mere warm up.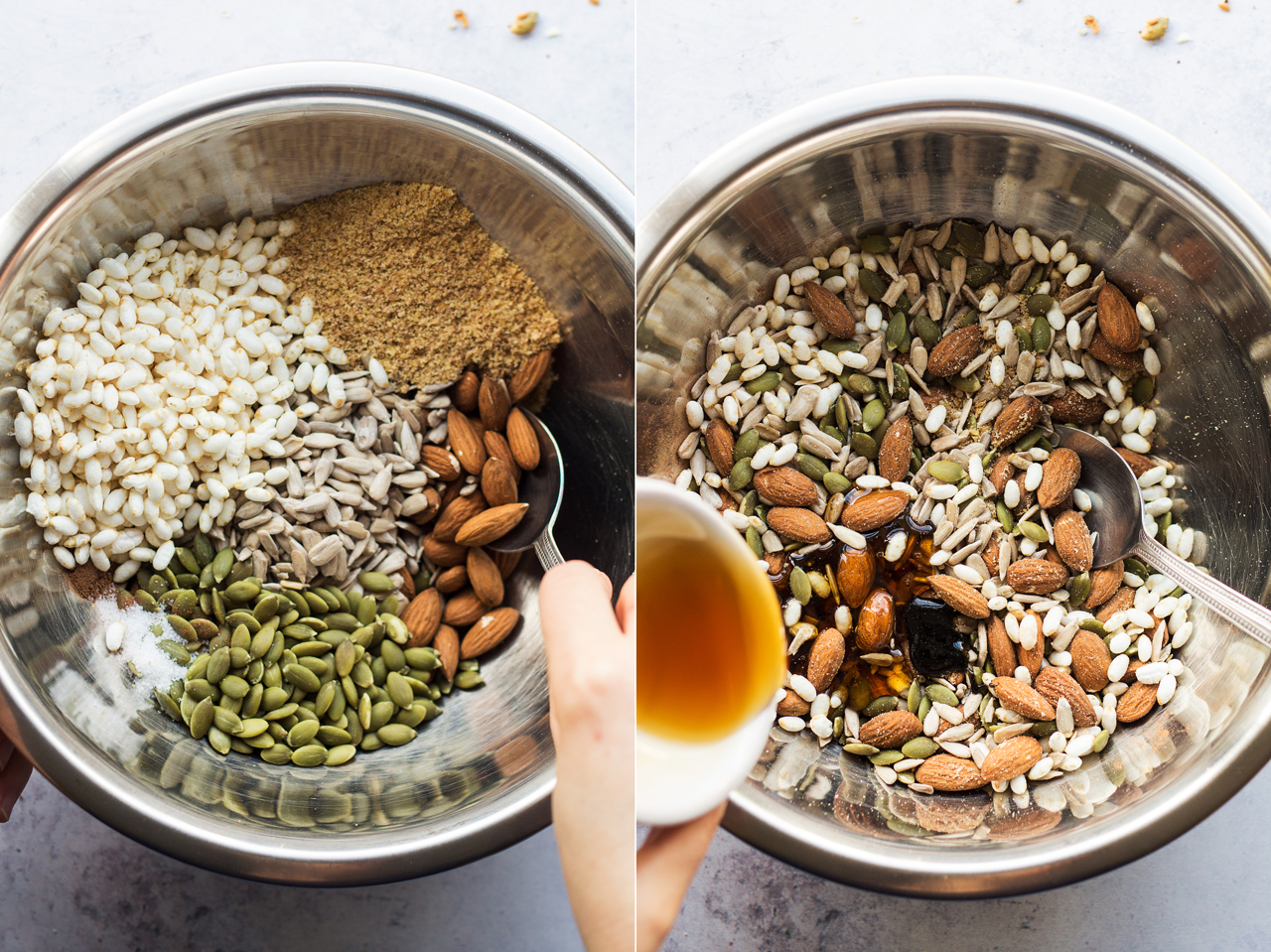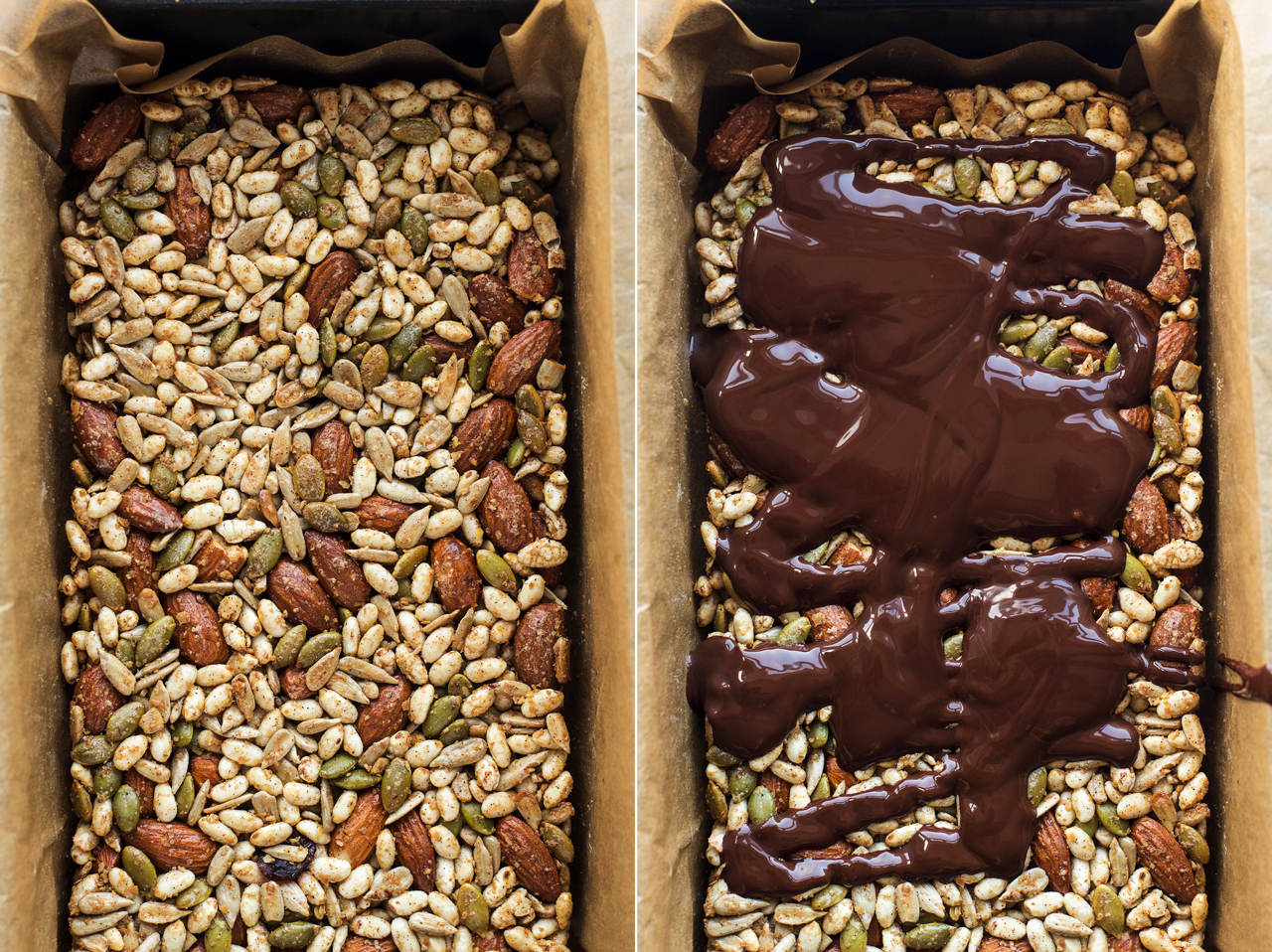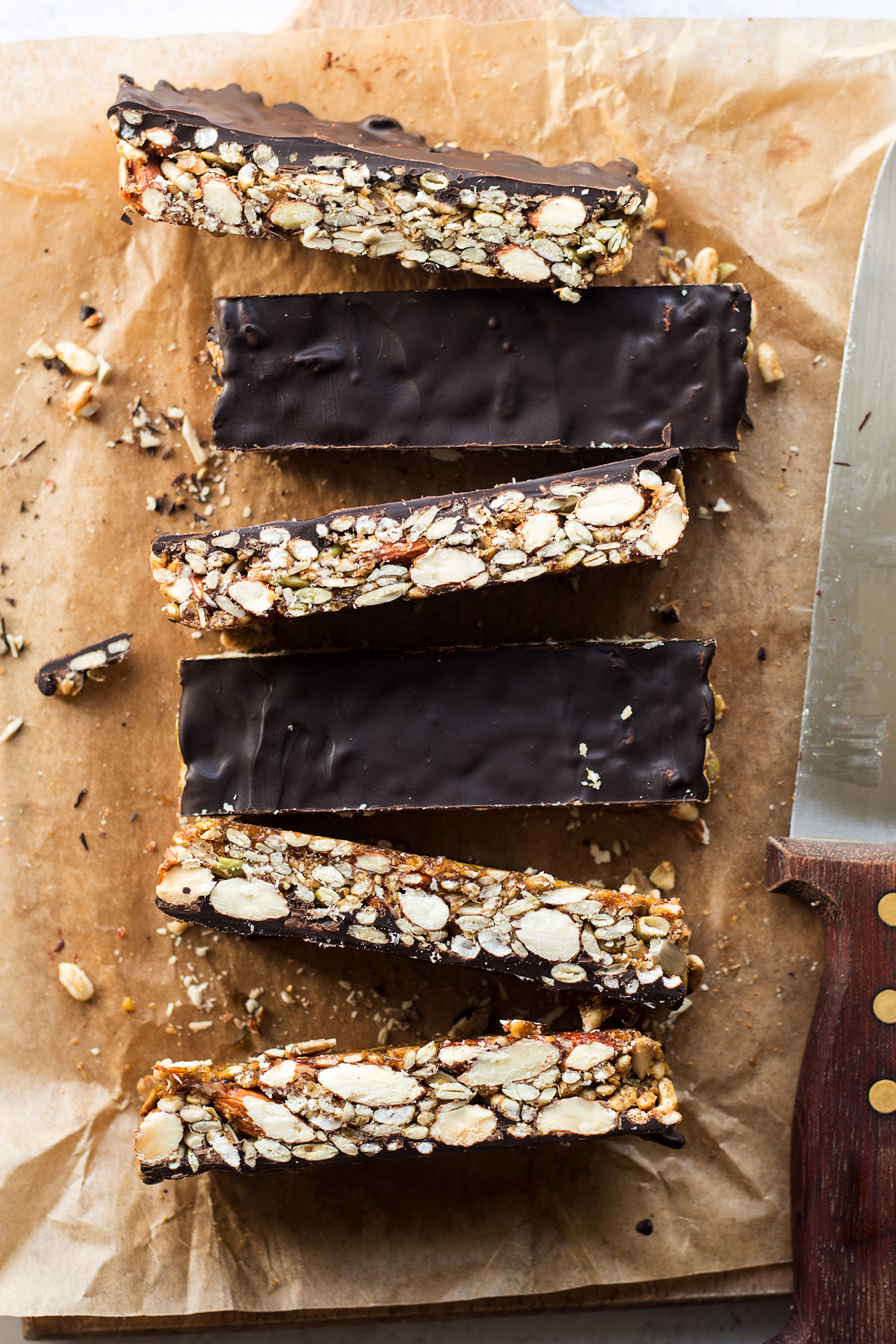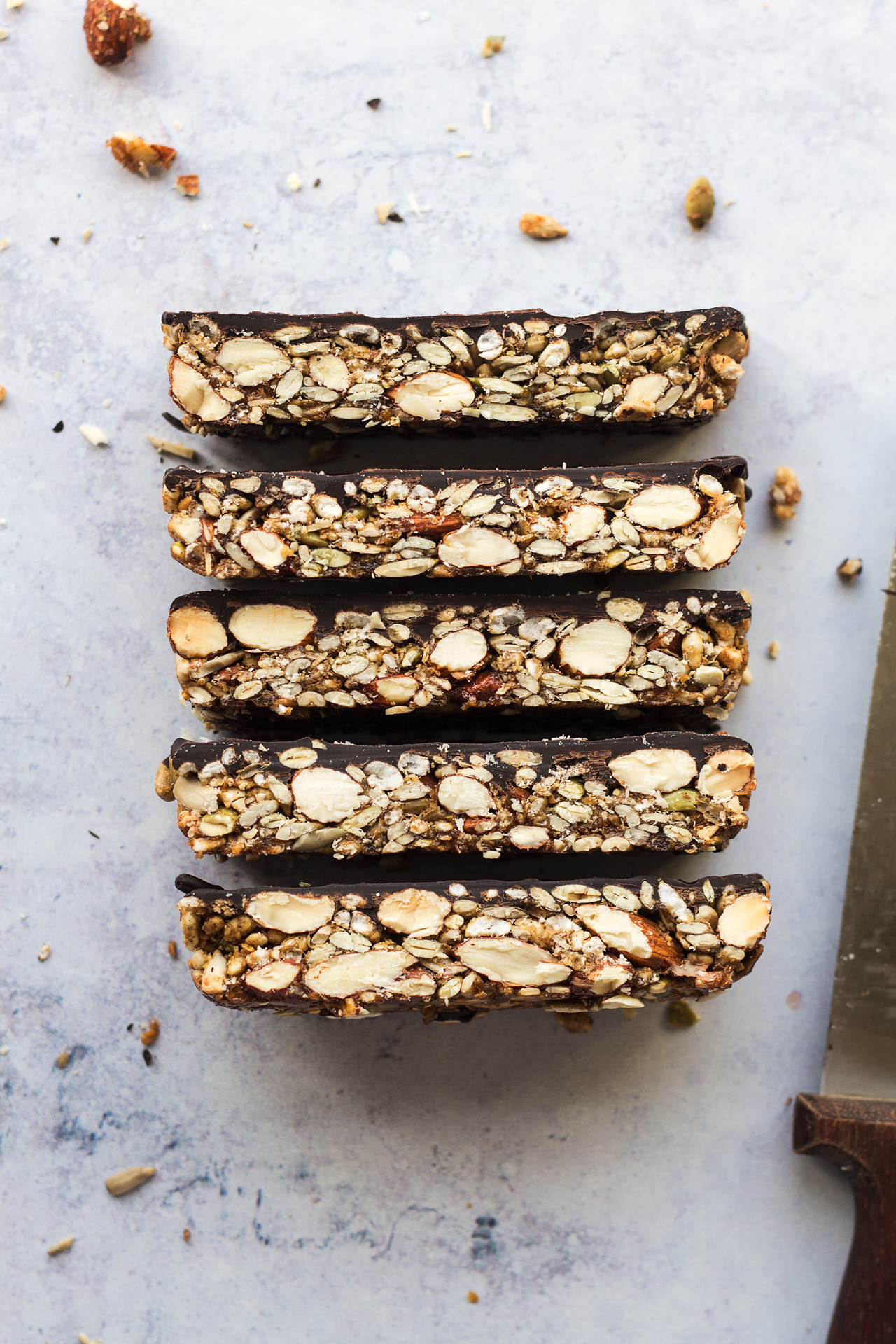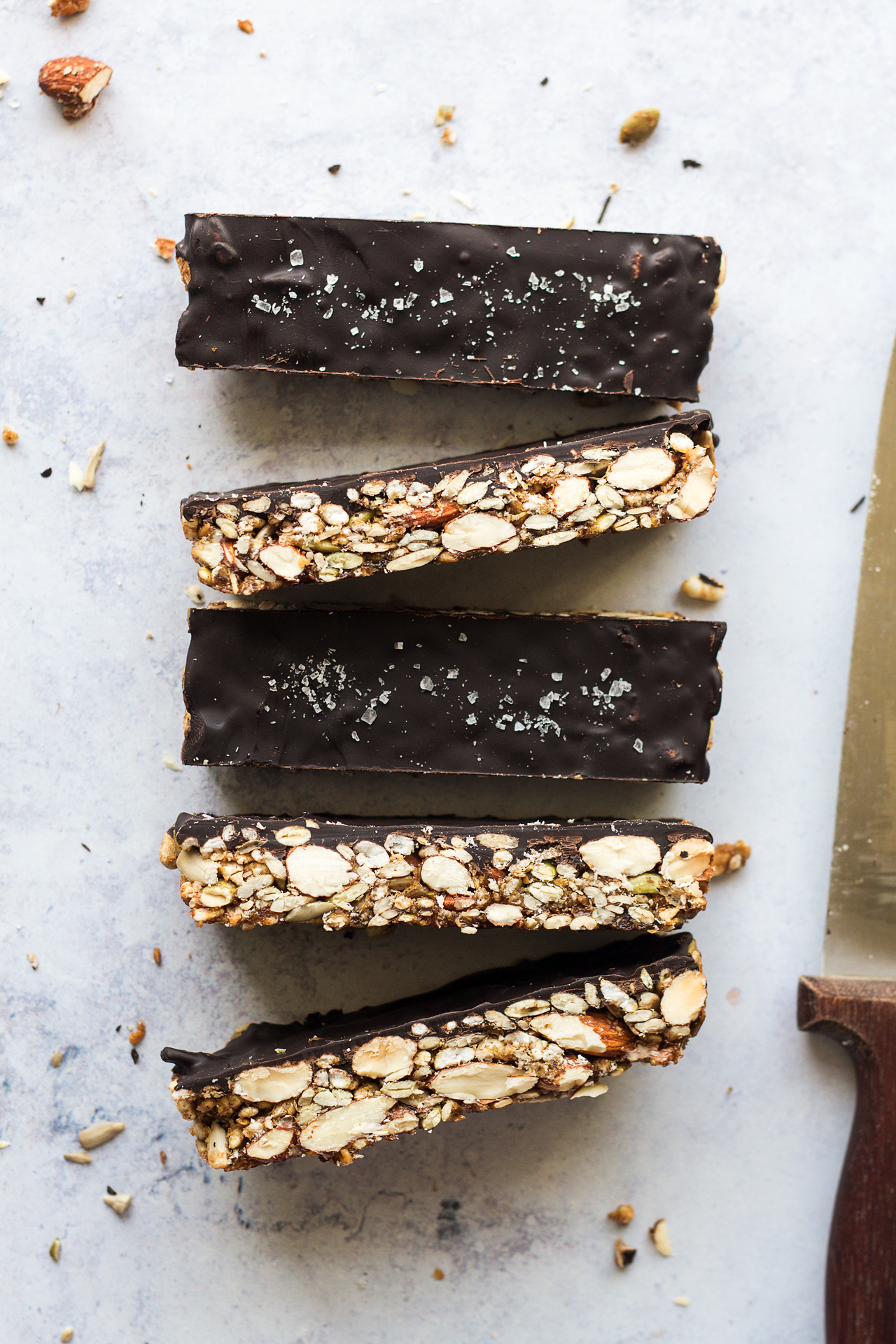 METHOD
Line a small baking tin (I used a 2lb / 900 g baking tin*) with a piece of baking paper. Grease the bottom of the tin (lined with baking paper) with tiny amount of oil as the bars tend to get stuck to the paper.
Preheat the oven to 160° C / 320° F.
Place all the dry ingredients (up until vanilla essence) in a large mixing bowl.
Mix vanilla essence and maple syrup in.
Spread the mixture in the paper lined baking tin. Press the mixture down really well so that there are no gaps / air pockets and the bars hold together well. Use a piece of baking paper with a flat-bottomed glass on top to be able to pack the mixture better.
Bake for about 40 minutes.
Take out of the oven and compress the mixture again using the upside down glass trick, I also tend to weigh it down with something heavy while the mixture is cooling down. Allow it to cool down completely before cutting or applying melted chocolate.
Melt the chocolate over a double boiler slowly. Once the chocolate has melted, spread it on top of the bars using a spatula. Pop the tin into the freezer for 15 minutes for the chocolate to set.
Cut into equal size pieces with a sharp knife. Store the bars in an airtight container.
NOTES
*I used a 2 lb / 900 g cake tin of the following dimensions: 18.5cm / 7″ x 8cm / 3″ x 6cm / 2.5″. (I used one like
this
).