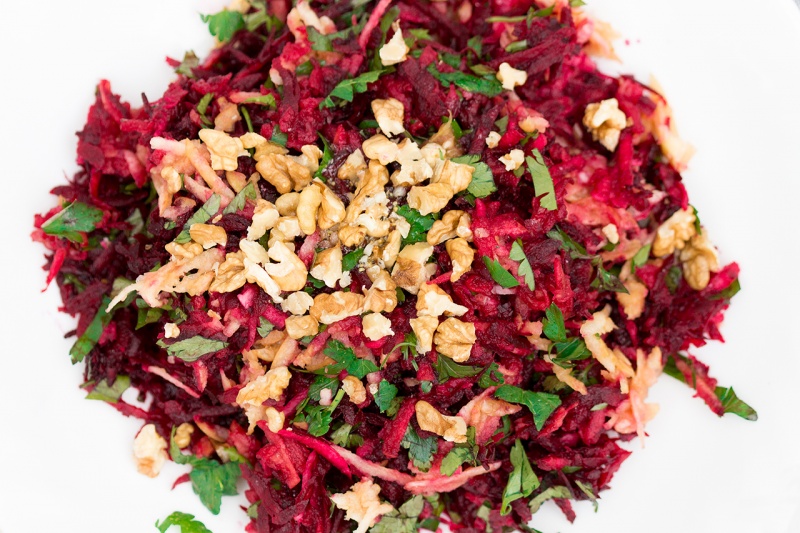 I think it's pretty universal that when winter finally thaws out, your body instinctively craves light and colourful dishes oozing goodness and vitamins. Being vegan, you always eat a lot of veg, but the idea of a cold salad in the middle of winter is still a bit chilling. Since it has been pretty sunny and warm these past couple of days (no sweltering heat yet though!), it's time that salads and cold mezze dishes make a lunch comeback.
Today's salad relies on a tried and tested combination of sweet beetroot and sweet-sour apple, but the resulting dish is by no means boring. It has a warm hint of cumin and the garlic and walnuts add another dimension of crunch. It was inspired by a similar beetroot salad I had at my friend's house over the summer, which won me over instantly. My friend tells me that the basic combination of beetroot, apples and parsley hails from Israel, so no wonder it goes so well with hummus and falafel – two of my favourite things. My addition of Swedish turnips (sorry Israel!) to this salad is not compulsory, but I find that they add another subtle dimension of flavour. If you have trouble finding them, you can skip them or try swapping them for more peppery globe radishes (go easy on them), which should be around at this time of the year.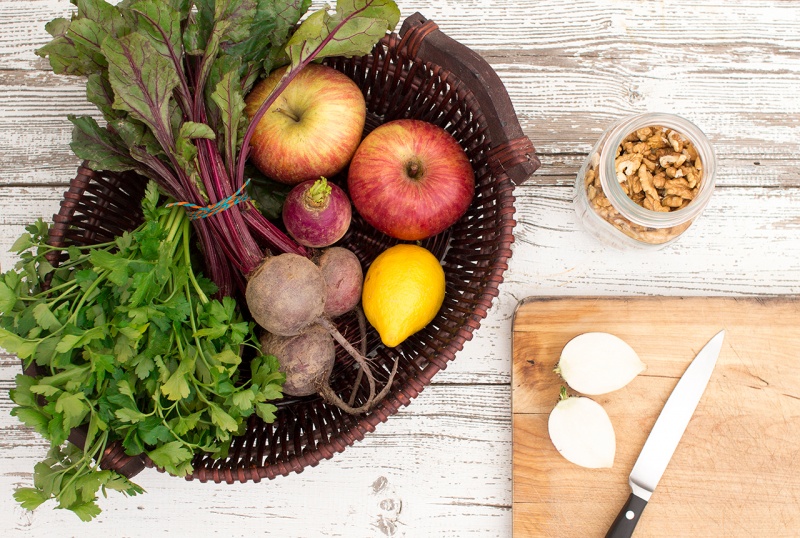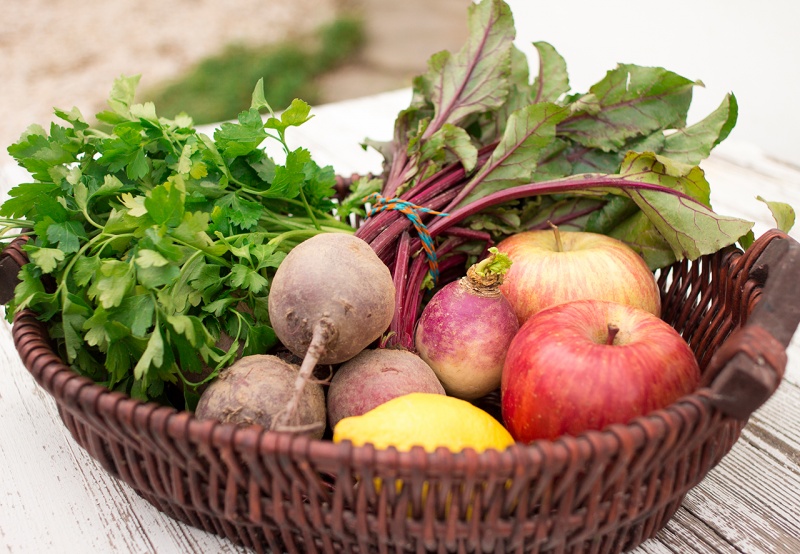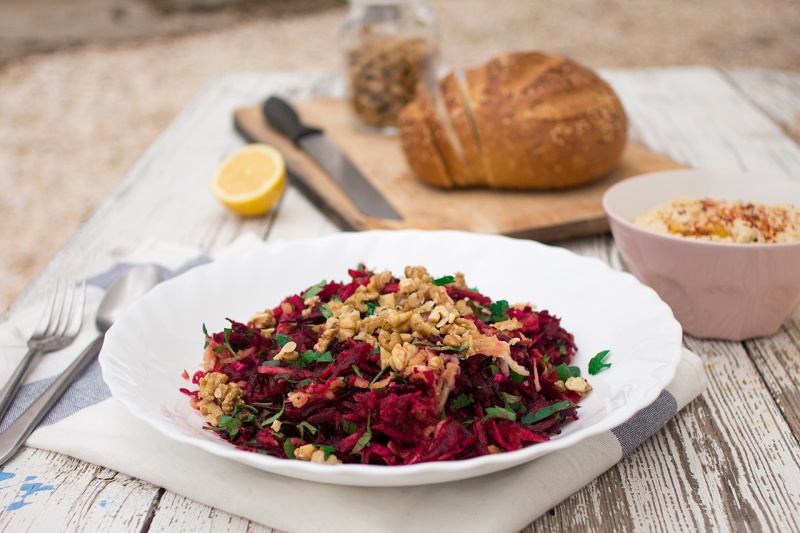 SALAD
3 medium beetroots
1½ large apples
2 small Swedish turnips (optional)
chopped parsley, large handful
chopped walnuts, large handful
DRESSING
3 tbsp extra virgin olive oil
2 tbsp lemon juice
½ tsp ground cumin
½ small garlic clove, pressed
salt and pepper, to taste
METHOD
Wash your apples, vegetables and parsley. Peel your turnips and beetroots (no need to peel the apples if you wash them well). Grate beetroots, turnips and apples coarsely using a grater or in a food processor (if you have the relevant attachment). The idea is to have equal proportion of grated beetroot and apple. If Swedish turnips are difficult to find, you can swap them for globe radishes (but be aware they are a bit spicier!)
Whisk all dressing ingredients together. Hold off with salt and pepper until you have mixed the dressing into the salad as it is easier to taste.
Put grated apples, turnips and beets into a bowl and mix in the dressing. Taste and adjust the seasoning. Sprinkle the salad with chopped parsley and walnuts before serving.