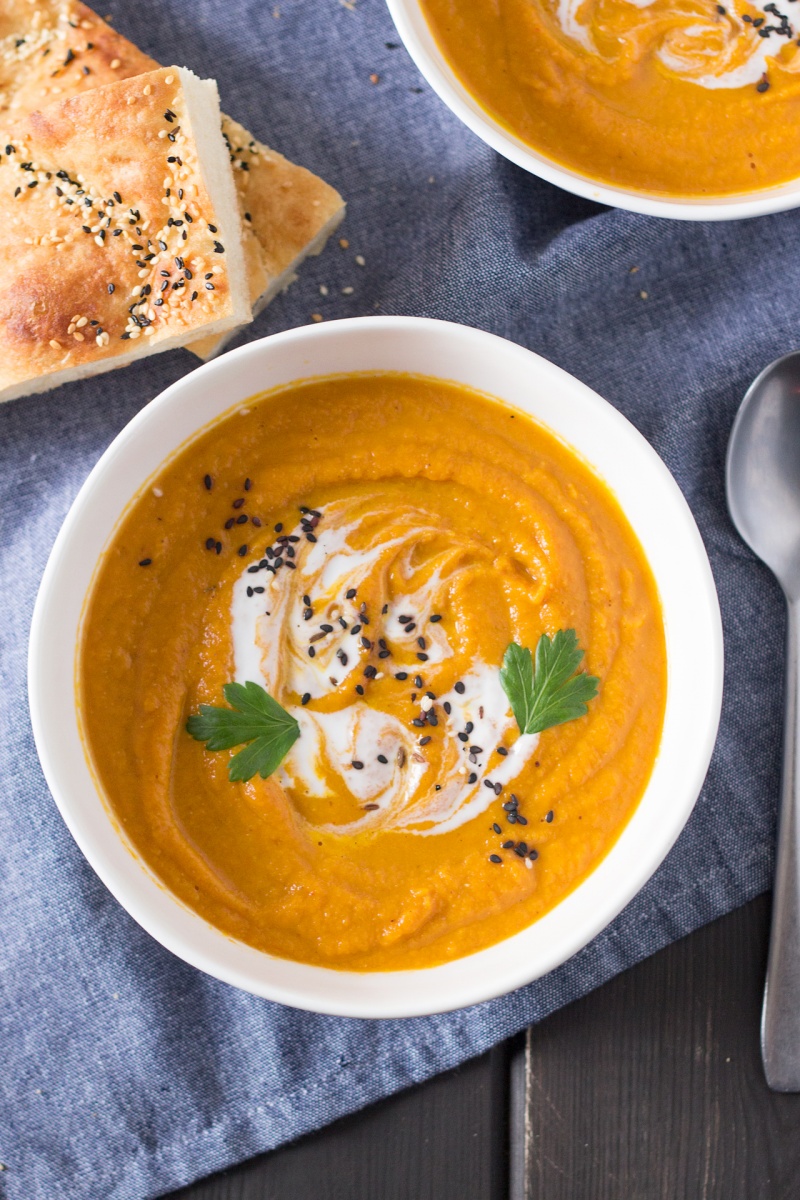 After a huge indulgence of working on this recipe, I've had to take some time out.
The beauty of being a food blogger is that in an effort to create the best possible version of your dish, you often end up eating (I mean sampling) way too many 'pies' and if you're not careful you may end up a bit porky (am I okay to use this word as a vegan?). Given my sweet tooth and the fact that sweet recipes seem to be your favourites too, I would need to triple the amount of running to counteract all my 'let me test this' incidents and that's simply not on the cards (I mean, I love running, but come on!?)
So today's curried carrot and lentil soup is a healthy and filling one and there are no side-effects associated with overconsumption. It's getting chillier these days and I simply felt like a nourishing and aromatic soup and this one hits the spot.
It's creamy, it's a bit spicy and thanks to the addition of red split lentils, very filling. It makes a great cold weather dinner and lends itself well to making a big batch in advance and not having to worry about dinner for about a week. I like that, especially that I am currently obsessed with my next (you guessed it, sweet) recipe and spend all my time making sure that it blows your socks off.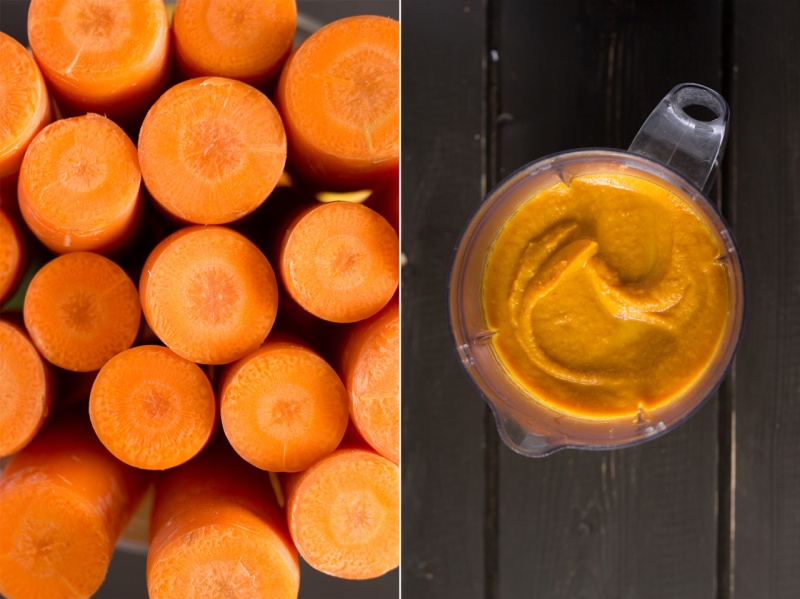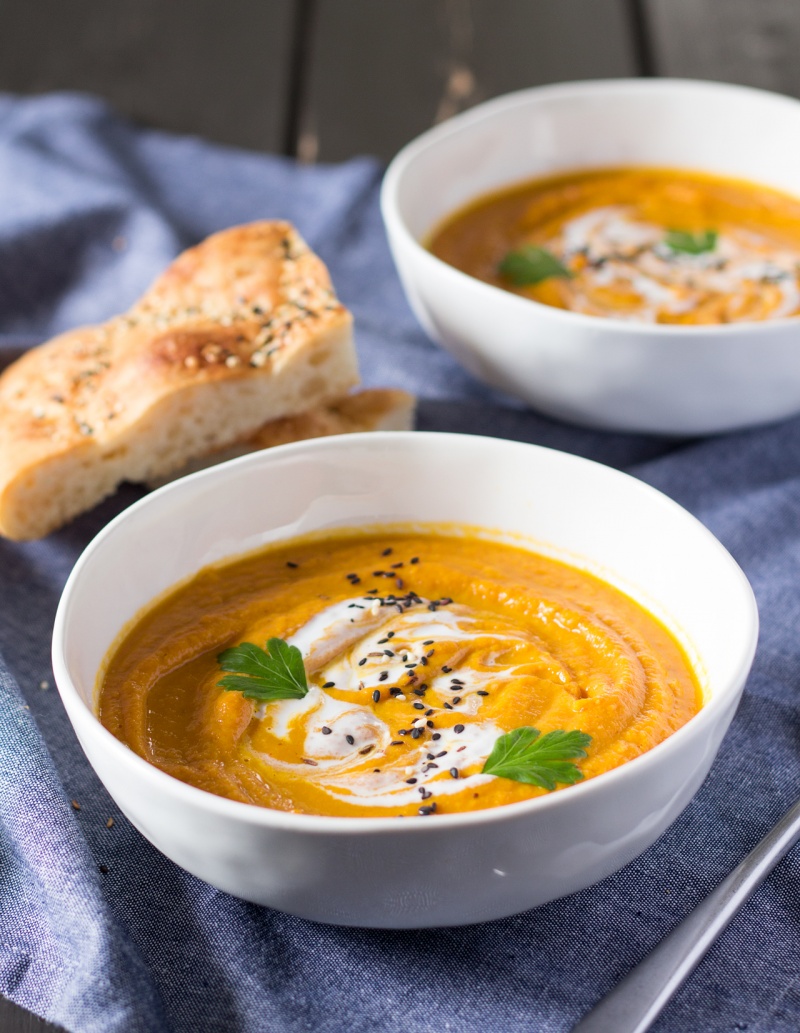 1 kg carrots
120 g red split lentils
1 medium red onion, finely chopped
2 garlic cloves, finely chopped
3 tsp of ginger, finely grated
½-¾ tsp of hot chilli powder
2 tsp of ground cumin
1 tsp of garam masala
Juice of ½ lime
1½ litre of vegetable stock, unsalted
3 tbsp of olive oil
1½ tsp of sea salt, adjust to taste
¼ cup of coconut milk
METHOD
OPTIONAL: Pre-heat the oven to 200° C / 400° F. Scrub carrots clean, cut them in half lengthwise and chop into 3 cm pieces. Place on a baking tray, coat 1 tbsp of olive oil, sprinkle with salt and 1 tsp of cumin. Roast until tender – around 30 minutes. You can also skip this step and simmer the carrots in stock with lentils later on.
Heat the remaining 2 tbsp of oil in a pot and add in the onion. Cook it gently for a few minutes until softened. Add chopped garlic and grated ginger. Keep on stirring the mixture frequently so that the garlic doesn't burn.
Add ground spices (garam masala, cumin and chilli) and coat onion-garlic-ginger mixture in them. Fry spices off for two minutes to release their aromas, stirring frequently.
If you have skipped the first step, add chopped carrots and pour enough stock to immerse them. Simmer (covered) for about 15 mins and then add rinsed red lentils. Simmer for another 15 minutes until lentils are carrots and lentils are soft. If you roasted your carrots in the over, simply cook lentils in stock until soft and add roast carrots before blending.
Blend the soup until smooth using a stick blender or a standing blender. Return the soup back to the pot. Add the rest of the stock and loosen with a bit of water if needed. Season with salt, lime juice and simmer for another 5 minutes or so.
Serve with a swirl of coconut milk on top.