Dairy-free Bircher muesli
Dairy-free Bircher muesli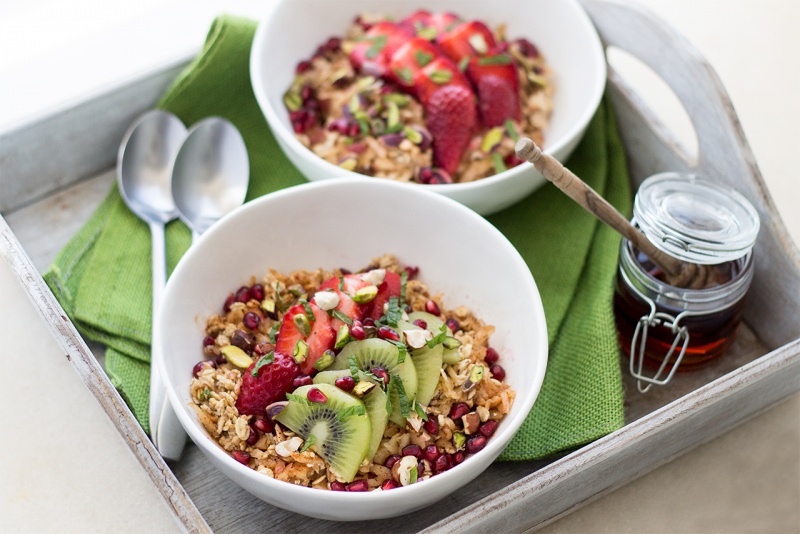 Spring is finally here! It is this time of the year that I feel like having something light (yet filling) first thing in the morning so I have a breakfast recipe for you today. I've been eating a variation of this breakfast since I was about fifteen. As many teenagers are, I was focused on my weight and I was never really happy with my figure. I bought myself a sort of self-help book with exercises, fashion and beauty tips and some ideas on what to eat to be slim.
Bircher muesli was one of the recipes in that book, although they called it a 'Beauty Salad'. The reason they called it a beauty salad is that the combination of oats, apple, fruits and nuts is meant to provide your body with all the essential vitamins and minerals it needs to look its best. The author was promising shinier hair, stronger nails and brighter complexion – everything a teenage girl wants, right?
I shared the idea with my little brother and he said he will give it a go (he's always been quite open-minded soul, bless him) and so this breakfast became our staple for quite some time (luckily, there were no sugary breakfast cereals in Poland at the time).
It's still my go-to breakfast as soon as it gets warm. I vary it using different fruit, nuts or seeds to keep it seasonal and to avoid getting bored. When I worked in London, I did have a brief love affair with convenience breakfasts – like cinnamon bagels with jam or (worse even!) almond croissant and coffee – but I found that I was hungry two hours later. Also it felt kind of wrong to hit your body with so much refined sugar first thing in the morning.
The portion below (80 g) is for two adults although, to tell you truth, when we're having Bircher muesli, I usually have 40 g of oats and Duncan puts away 100 g. The joys of living with a running addict – you have to be food shopping all the bloody time:)! Some people like to soak their oats the night before, but I found that it's not really necessary so I don't bother. I also don't use any sweetener as apples and other fruit provide a lot of natural sweetness, but feel free to add some if you like (Duncan adds maple syrup). Finally, the best types of oats to use are minimally processed (i.e. not quick oats) jumbo oats as they retain a lot texture and do not turn into a gloopy mess.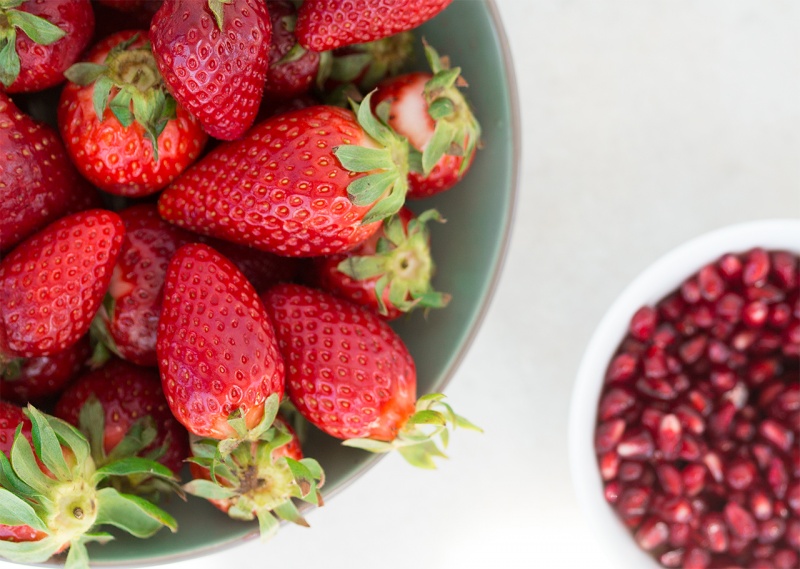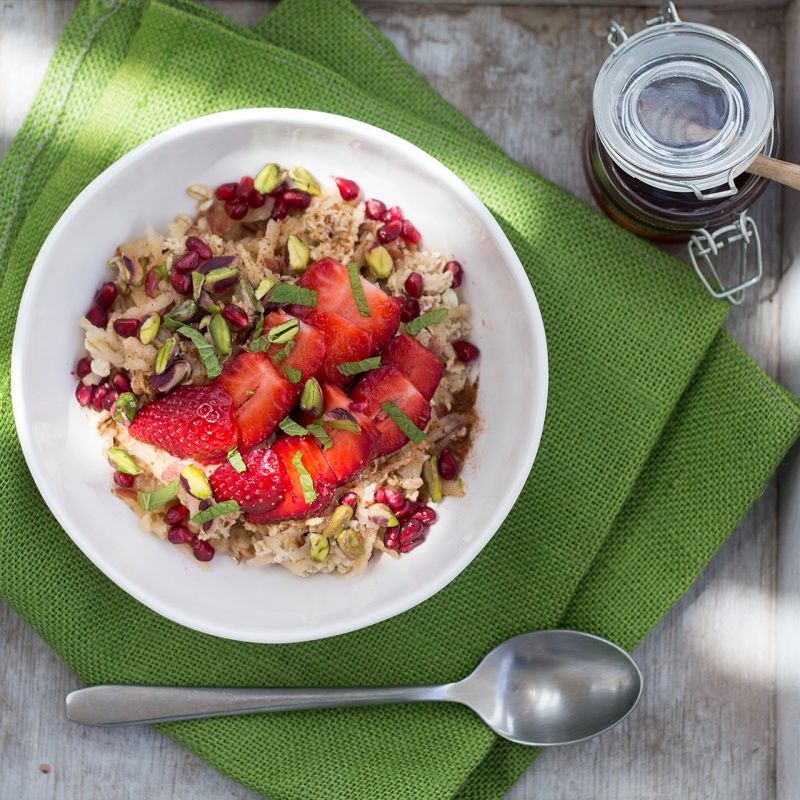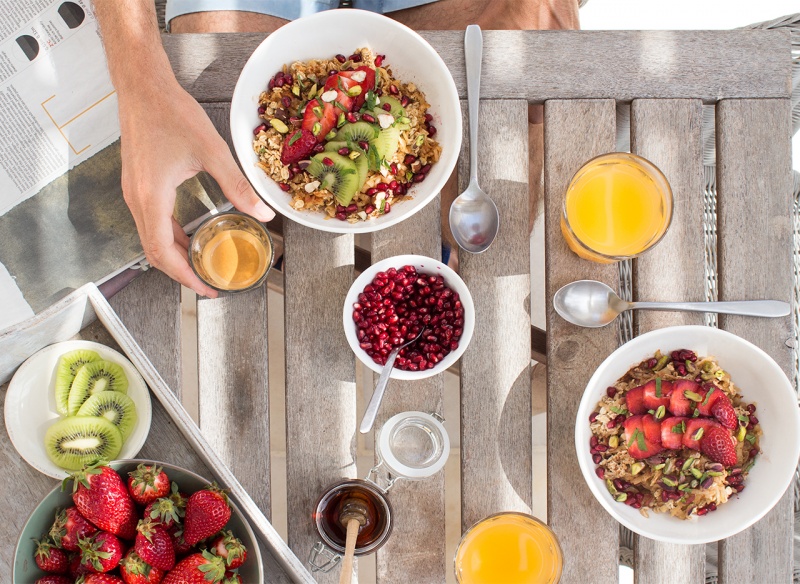 80 g jumbo oats (gluten-free for gluten-free version)
2 medium apples
a handful of pistachios, chopped
seeds from ½ pomegranate
a few strawberries, sliced
1 kiwi fruit, sliced
squeeze of lemon
cinnamon
maple syrup or agave syrup (or honey, if using)
METHOD
Divide oats between two bowls. Pour a few tablespoons of water or apple juice over them – just enough to wet your oats. You don't want the oats too soggy, you just want to soften them a little. You can do that the night before if you like your oats really soft.
Wash the apples and grate them coarsely (leave the skins on). Squeeze some lemon over the apples to prevent discolouration. Add half of the grated apple into each bowl. Sprinkle with cinnamon and stir through.
Top with pomegranate seeds, sliced strawberries and kiwi, sprinkle chopped nuts. Add sweetener to taste if muesli lacks sweetness (optional).
NOTES
You can use any fruit (including dried) and nuts you like, of course. I shake things up on a regular basis so that it doesn't get boring and to keep my breakfasts as seasonal as possible.
DON'T MISS A SINGLE RECIPE
Join our mailing list and we we will let you know when we publish a new recipe. You'll receive our DELIGHTFUL DESSERTS E-BOOK as a thank you for supporting us.