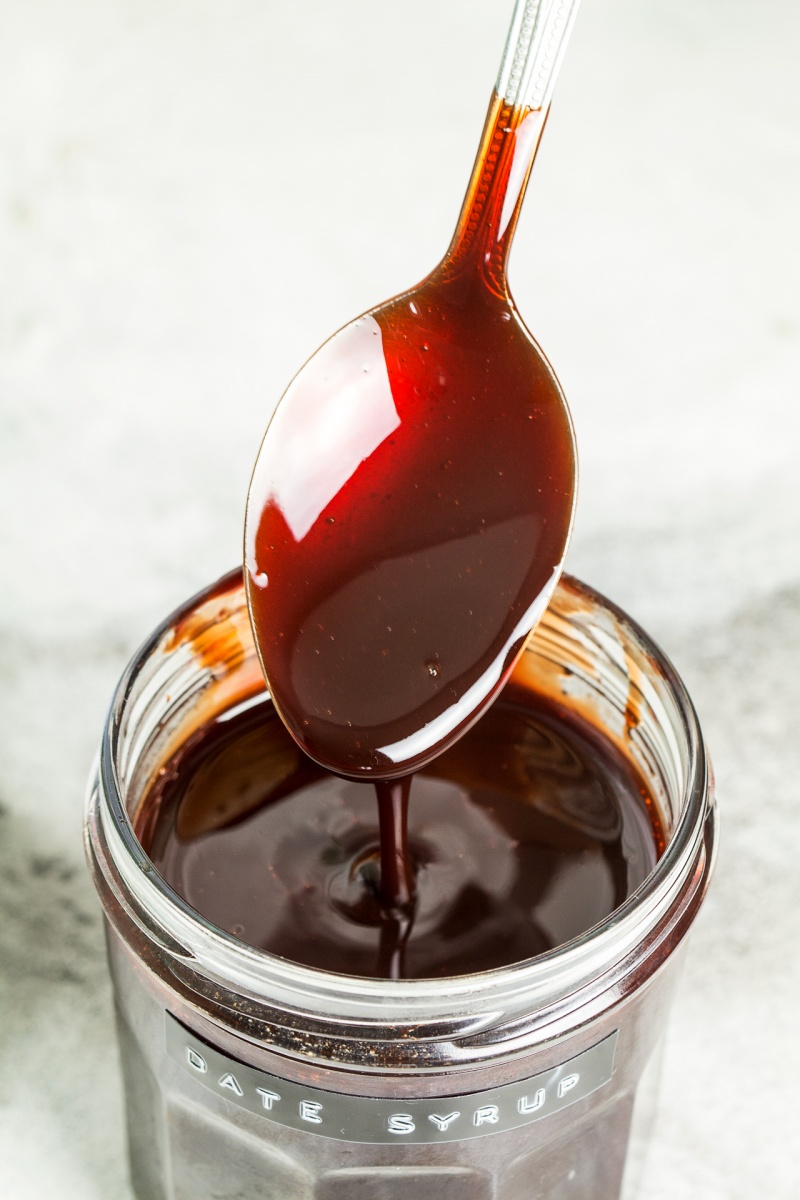 Today's recipe is my most recent obsession, which I found out about by complete accident. In search of whether something like healthy sugar actually exists, I came across date syrup or Silan (also referred to as date nectar or date honey) – a natural, liquid sweetener that is a staple in several Middle Eastern countries.
It's a thick, ruby red syrup with a concentrated fruity taste as it is made exclusively of dates and water. It's not hard or expensive (especially if you buy dates in bulk) to make and it offers a healthier substitute to other liquid sweeteners like brown rice syrup, agave syrup, maple syrup or (if you are not vegan) bees' honey.
While, we have been led to believe that certain types of sugar are better for us than others, Dr Greger shows in this neat video that we have been tricked. It turns out that brown rice syrup and agave syrup, two liquid sweeteners beloved by the health conscious are both just as devoid of nutritional properties as regular, white sugar! Shocking, isn't it? Maple syrup (which I personally like for its unique taste) or even honey did not fare much better in this comparison either, unfortunately.
The only two types of sugar that fare substantially better than others are date sugar and blackstrap molasses. The fact that date sugar proved to be a darling of this comparison isn't too surprising given that date sugar is essentially dehydrated and ground up dates. It is pretty pricey and not easy to get hold of, so I'm not rushing to switch to it just yet, especially that it doesn't dissolve or melt like regular sugar so it doesn't work so well in baking, for example.
Date syrup, on the other hand, is suitable for baking and as it's also extracted from dates it shares some of date sugar's nutritional properties. Granted, it has none of the health promoting fibre and some of the other nutrients (potassium, magnesium, selenium and copper) are lost when the dates are cooked and the syrup is extracted, but compared to other sweeteners it still contains more minerals, particularly potassium and calcium.
And just to be clear, I am not making any wild health claims here. Date syrup is still an ingredient with an extremely high sugar content and as such, it should not be relied upon for meeting the bulk of your nutritional needs. It does appear to have a better nutritional profile when compared to other liquid sweeteners, it has a beautiful flavour and it's easy and relatively cheap to prepare at home so I'm definitely filling my boots.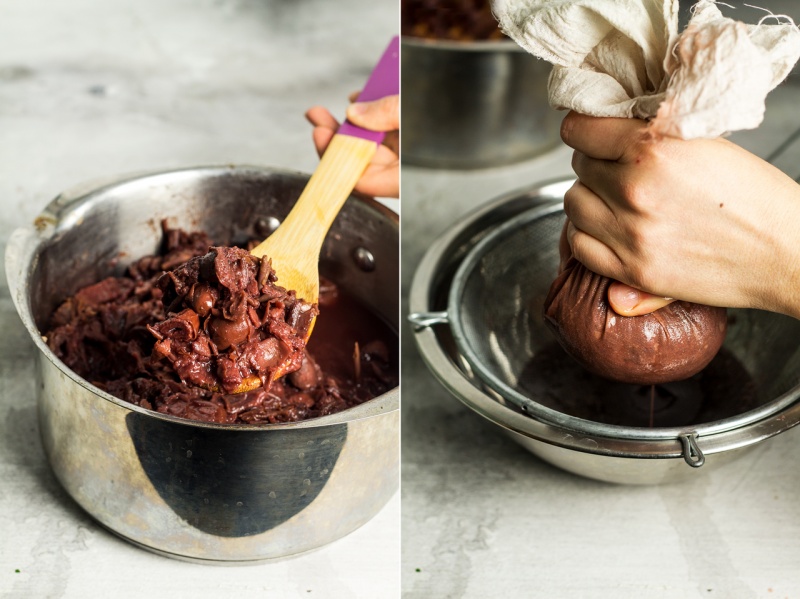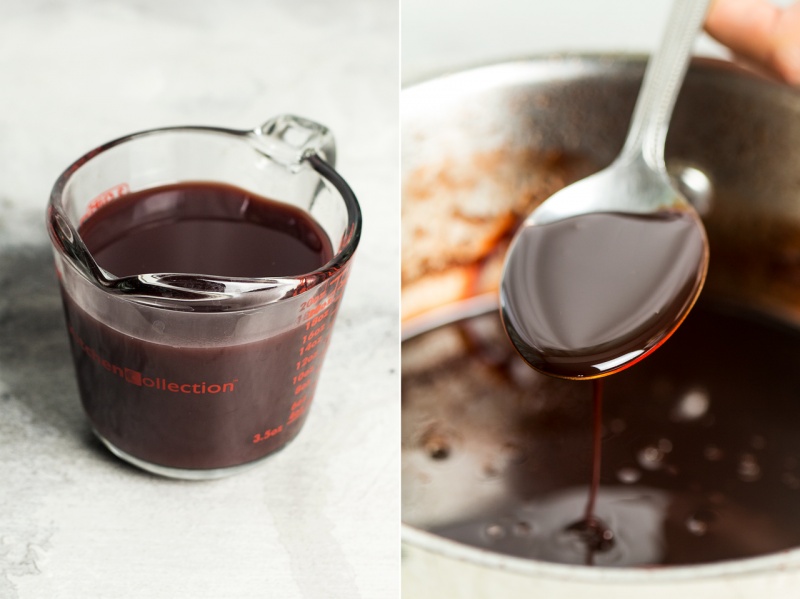 500 g / 1 lb dried pitted dates (I used the most common, Deglet Nour variety)
1 litre / 4 cups water
METHOD
Chop your dates roughly.
Soak your dates in boiling water for 20 minutes to get rid of impurities, discard the soaking water afterwards.
Place the soaked dates in a large lidded pot with 1 litre / 4 cups of water. Bring to a gentle boil, simmer, covered, for 1-2 hrs (2 is better if you have time).
Allow it to cool down completely.
Place a sieve over a large bowl and line the sieve with a large piece of cheesecloth or use a nut bag.
Squeeze all of the water from the cooked dates really well. You'll need to do this in smaller batches unless you have a very large piece of cheesecloth. You should get about 2 cups of liquid.
Pour the date juice into a pot and allow it to come to a gentle simmer. Simmer, uncovered, for about 45-60 minutes until the excess water evaporates and the syrup reduces by approximately half. If you dip a spoon in it, the syrup should coat the back of it – the syrup will become even thicker after cooling. If the syrup is too thin for your liking, return it to the heat and reduce some more, but be careful not to over reduce.
NOTES