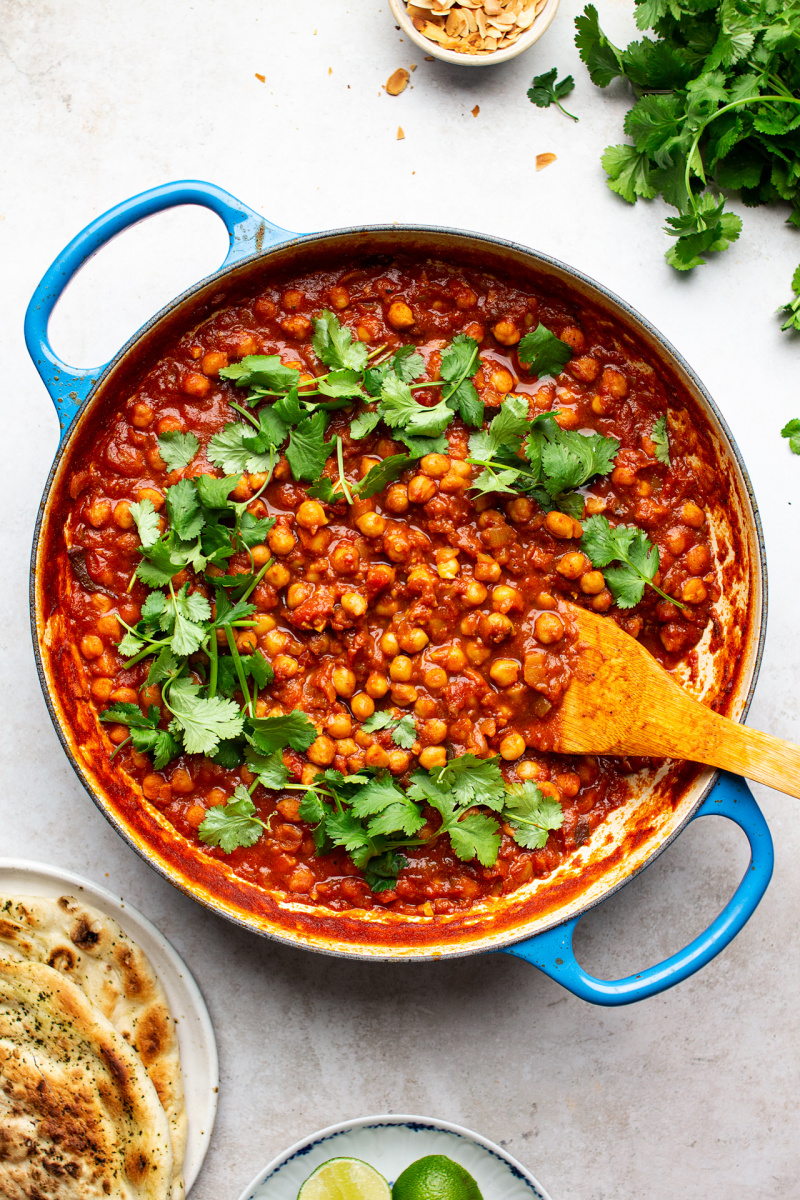 Happy weekend guys, hope you have cool things planned? We are continuing with our ceiling odyssey – Duncan is putting the final layer of paint on it right now and I will paint the coving for the last time hopefully (it's a very fiddly job) as soon as I've written this recipe up for you. Feels like not an ideal way to spend a weekend, but we are soooo excited as we can finally glimpse how stunning our living room will look when it's finished.
On Monday we have a team of wooden floor specialists descending on the house at 8 AM sharp. They have been tasked with the job of straightening our partially saggy floorboards, placing an insulation layer underneath, and making sure that the floor between the living room and the kitchen-diner runs seamlessly, as up till now they were two completely separate rooms. A month later they will return to sand all of the downstairs floor and varnish it so we can already start looking around for a sofa, so excited at the prospect of owning one, at last!
Recipewise, I have a simple, naturally vegan chickpea and tomato curry for you, known as chana or chole masala, depending on where it comes from. There are many ways of making this classic Indian and Pakistani dish, depending on which region the recipe hails from. Unsurprisingly, South Indian recipes feature coconut while North Indian (punjabi) ones rely on mango or pomegranate powder (available in well-stocked UK corner shops for dirt cheap) to give the curry a bit of extra tartness. I've also managed to locate a ready-made chana masala spice mix, which could come in handy if you are in a rush and if you want to make the dish again and again.
What I love about this recipe is that if you own a fairly well stocked spice cupboard, you can probably make it without a trip to the store as it only requires cupboard staples. It's full of flavour and high in plant protein (thanks chickpeas!) so it will keep you satiated for hours. I also like the fact that it flies in the face of a common misconception that vegan food is expensive! Beans, tinned tomatoes, rice and dry spices, which all this recipe is, are one of the cheapest things to get, especially if you are smart about where to get them from – nothing beats a well stocked Indian grocer for these things but even supermarkets are starting to offer them in bulk too.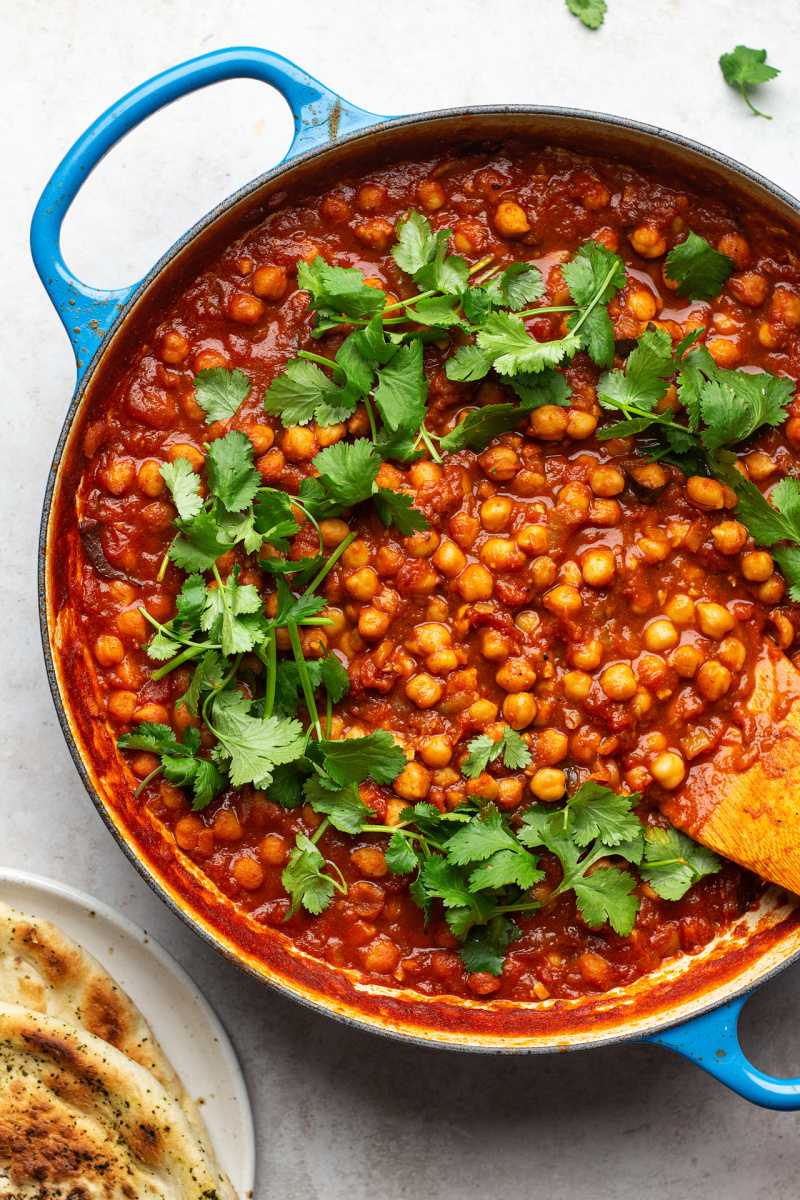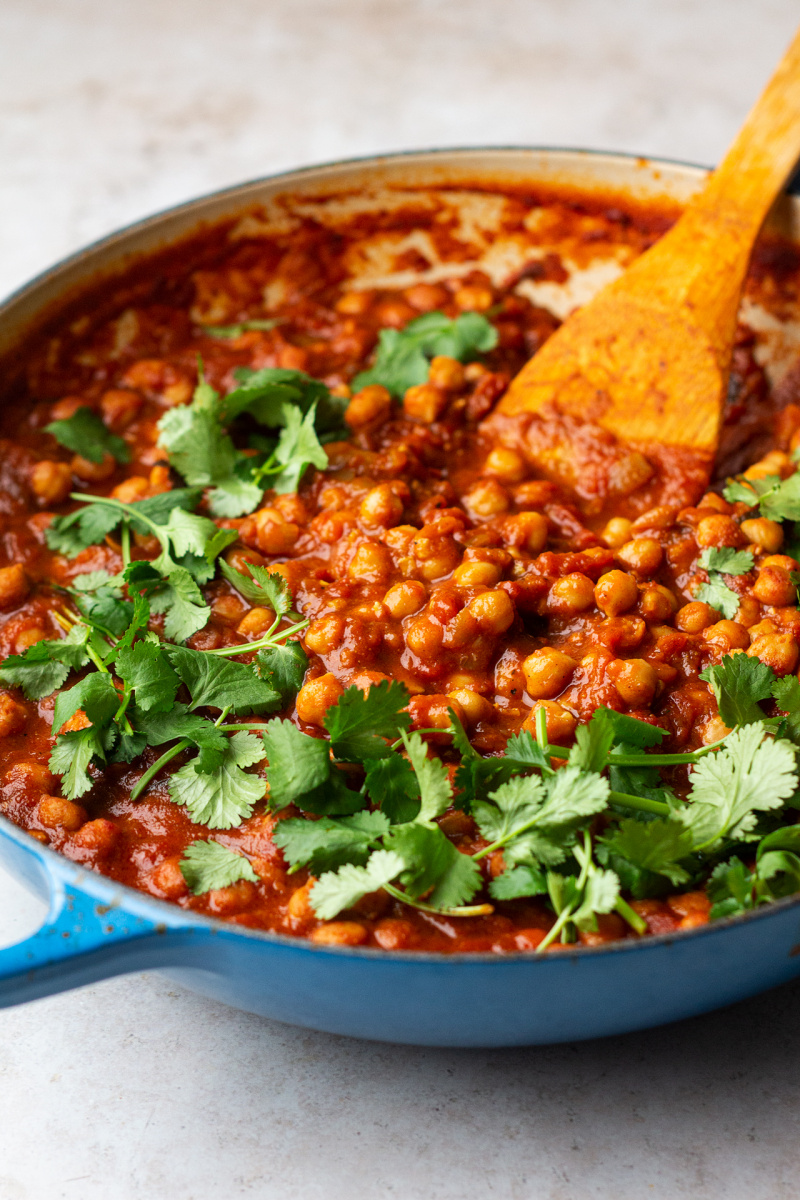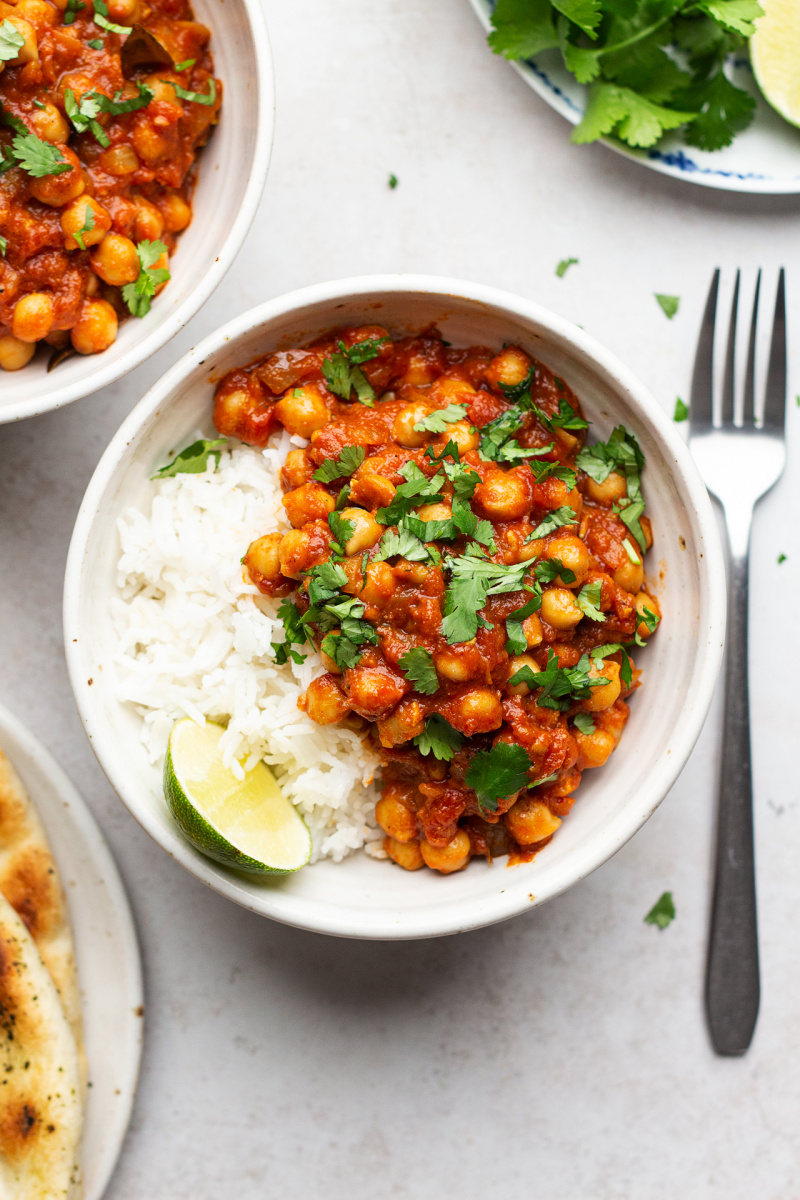 2 tbsp / 30 ml oil, for example coconut oil
1 large-medium onion, finely sliced
2 tsp ground coriander
2 tsp ground cumin
2 tsp garam masala, divided
¼ tsp ground turmeric
½ tsp amchoor / dried mango powder (or squeeze of lemon at the end)
¼ tsp ground black pepper
½ tsp chilli powder (I used Kashmiri chilli for colour), adjust to taste
3 large garlic cloves, finely chopped
3 tsp finely grated ginger
5 dry or fresh curry leaves
1 tsp salt, more to taste
2 x 400g / 14 oz tins quality plum tomatoes*, crushed so they cook quicker
4 cups cooked chickpeas
1 tsp date syrup, shop-bought or homemade or sugar (optional)
cooked rice or a vegan naan, to serve
fresh coriander, to serve
METHOD
Heat up the oil in a heavy bottom pot. Add chopped onion and fry on low heat until almost translucent, stirring frequently.
While the onions are cooking, put all of the dry spices required in a small bowl, apart from ½ tsp of garam masala, which gets added to the curry at the very end.
Add chopped garlic, grated ginger and curry leaves. Keep on stirring gently until the onion is translucent, garlic softens and they both release their aroma.
Add ground spices to the onion / garlic / ginger mixture and stir them around well. Fry them off gently (on a very low heat) for a minute or two stirring the whole time, as they burn easily.
Add tinned tomatoes, chickpeas, salt and about 2 cans / tins worth of water. Let the stew simmer gently for about 45-60 minutes for the sauce to thicken. I keep the lid on for the first 30 minutes so that the tomatoes have a chance to soften before I start thickening the curry (by taking the lid off).
Stir in ½ tsp garam masala and a squeeze of lemon juice if you didn't use mango powder.
Taste and adjust the seasoning to your liking – I felt that a teaspoon of sweetness (I used homemade date syrup) was necessary. As in most cases, this curry tastes best the next day. Serve with some rice or a vegan naan, and with heaps of fresh coriander on top. Although it's by no means traditional, I like to scatter toasted almond flakes on top for a bit of crunch.
NOTES
*You can make this curry with half of the tomatoes if you prefer, I like mine more tomatoey so I used 2 x 400 g tins.