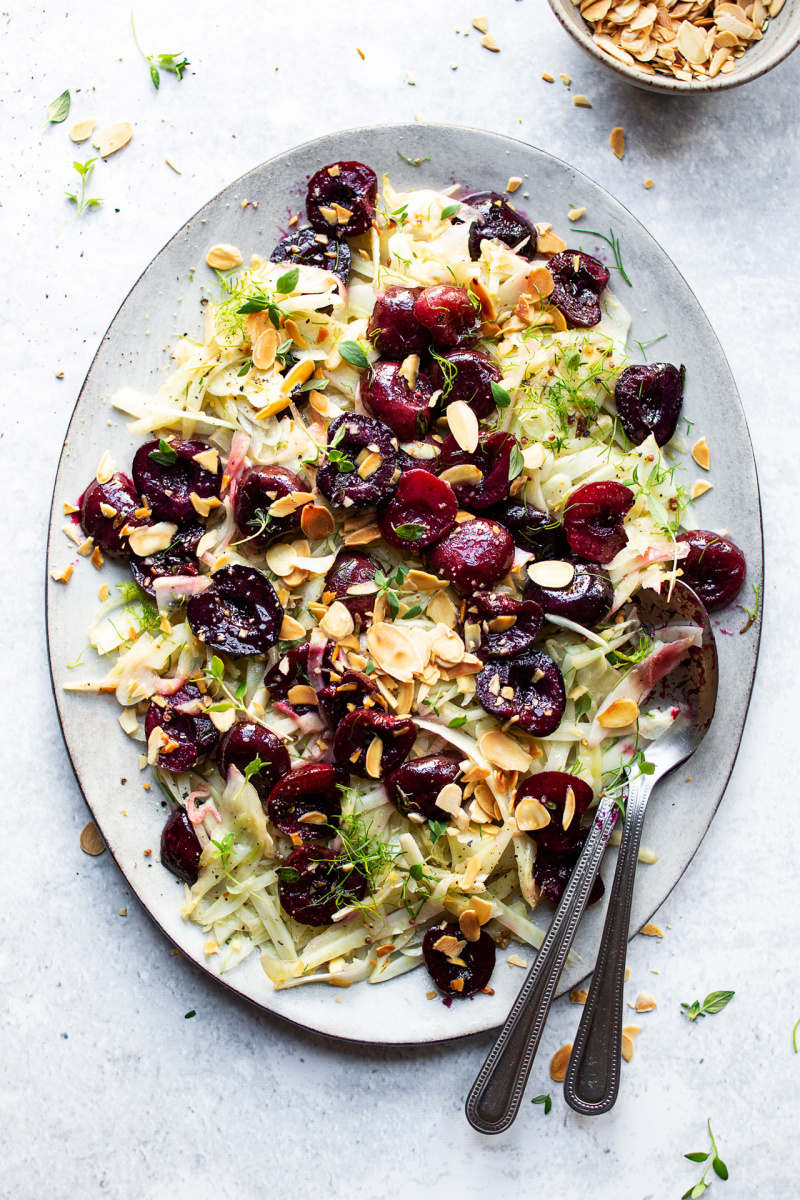 After a social and busy weekend, this week is all about holiday prep for us, so I am going to keep things simple. I hope you don't mind? The reality of running an online business is that while in theory you can take as much time off as you like – no one is there to stop you – going on holiday requires doubling down on effort beforehand to make sure the business isn't negatively affected by your absence.
Before I am able to jet off anywhere, I need to make sure I have enough recipes in the bank to be able to keep to my regular posting schedule while I am away. All the recipes need to be fully tested and photographed, the photos selected, edited and uploaded to the site and blog posts mostly written, as I won't have access to any of my usual software or other equipment to make any changes later. Despite what 'you can be a nomad while running your own business' YouTube videos often portray, it's not that glamorous, trust me, but it is certainly nice to have that amount of flexibility.
When it comes to summer produce, simple is often best. Both fennel and cherries are still in season right now and I think they belong in a salad together! This salad, or its earlier incantation, has been on my recipe list since January, when the idea to combine roasted grapes and fennel struck me once I saw roasted grapes looking delicious in a magazine. But then I've had a chance to think about it some more and decided to trade grapes, which are usually imported from a warmer climate, with locally grown cherries for this super simple killer salad.
UK-grown fennel is in season until the end of September and Kent-grown cherries are still gracing the fruit section shelves so please do not delay, make this salad, right now. If you end up missing cherries though, swap them up for roasted plums or blackberries – they will look and work just as well. Enjoy x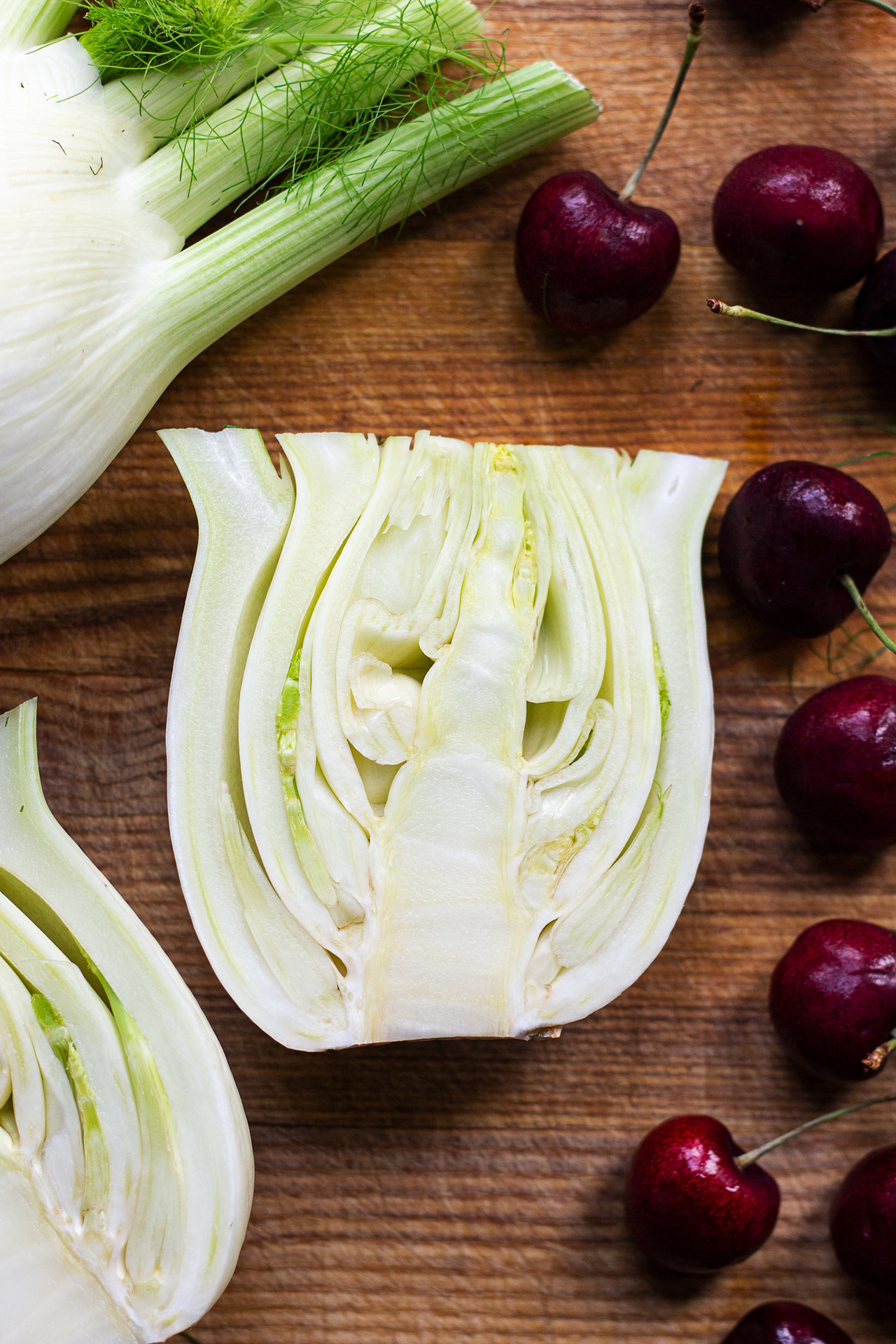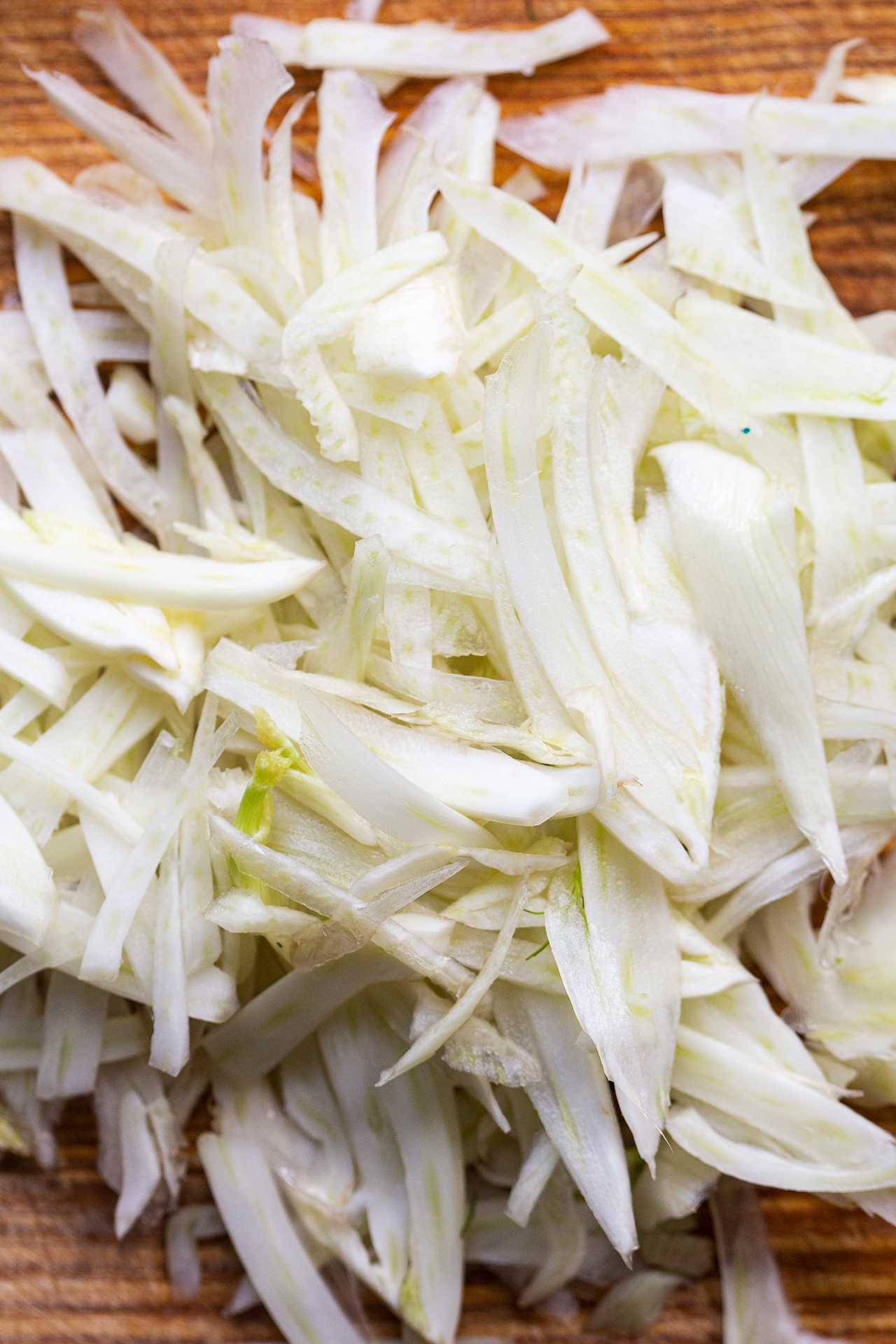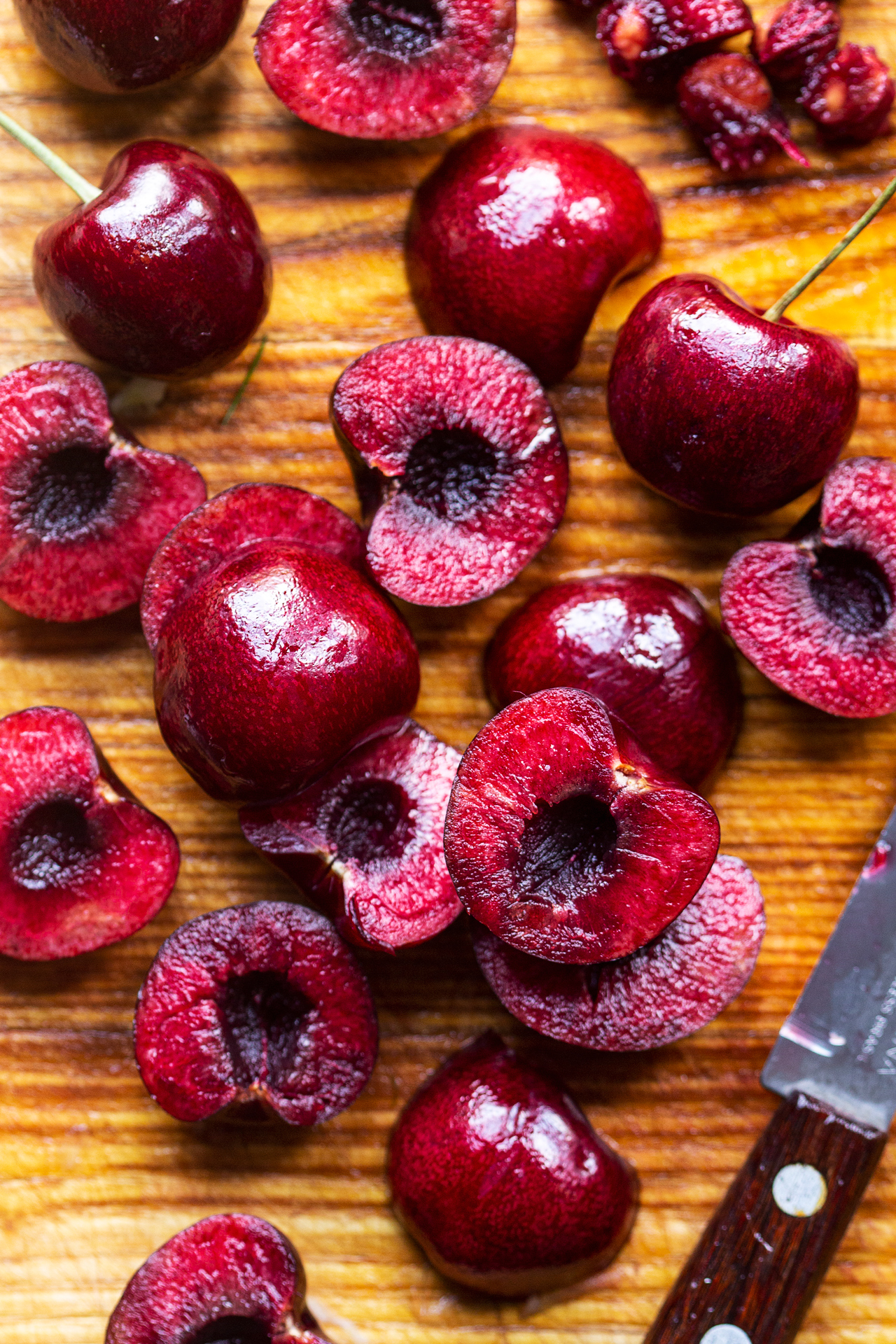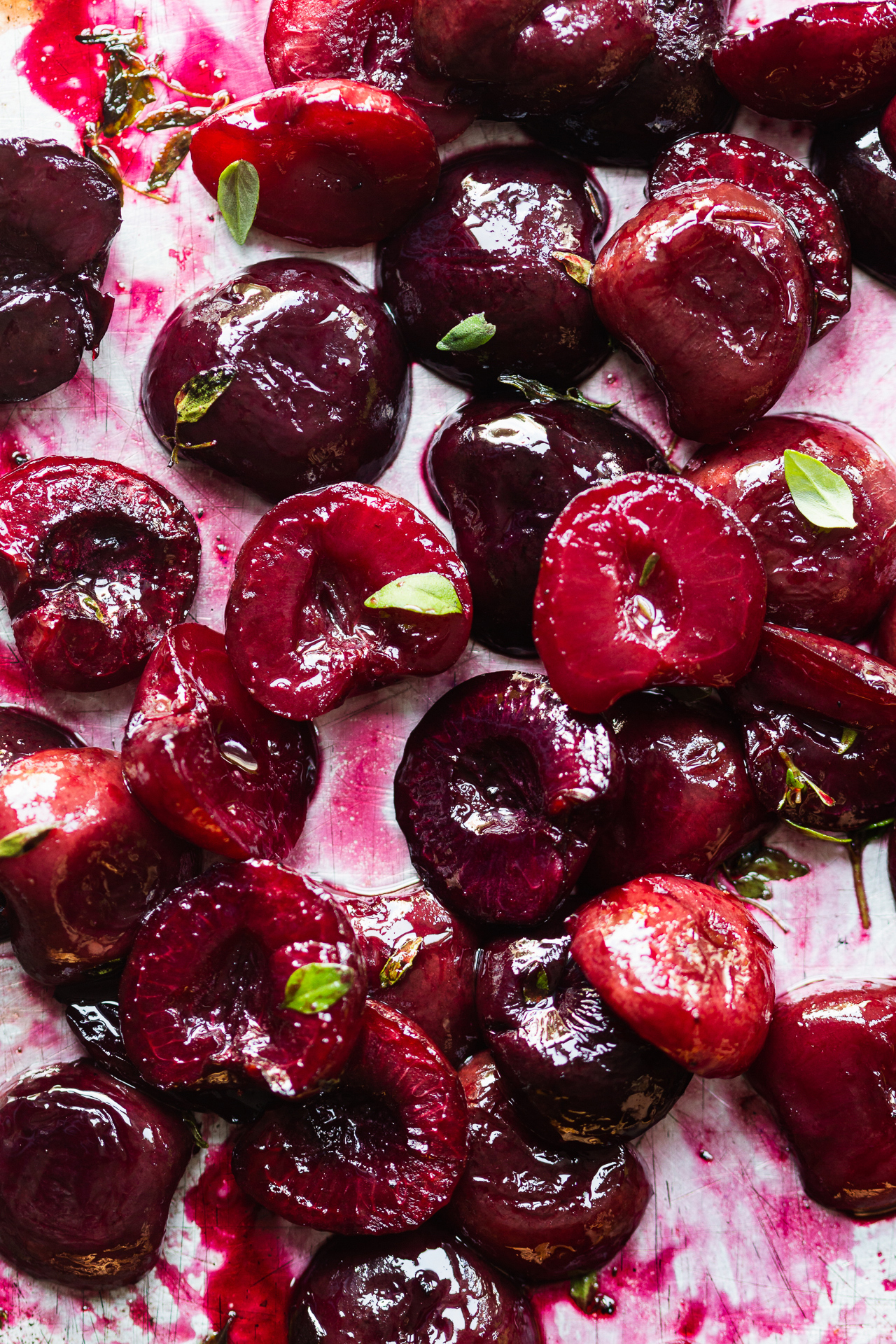 SALAD
2 tbsp almond flakes*
200 g / 7 oz sweet cherries, pitted
a few springs of thyme
250 g / 9 oz fennel (1 large), a couple of fronds reserved and chopped finely
DRESSING AND MARINADE
30 ml / 2 tbsp extra virgin olive oil, divided
5 ml / 1 tsp maple syrup
sea salt and black pepper, to taste
1 tbsp raw apple vinegar or lemon juice
2 tsp wholegrain mustard
½ small shallot, finely grated (optional)
METHOD
Toast almond flakes on a hot pan until golden and fragrant, stirring often as they tend to burn very easily. Set aside to cool.
Heat up the oven to 200° C / 390° F.
Coat pitted cherries in one teaspoon of olive oil and one teaspoon of maple syrup. Add a few thyme leaves and season with salt and pepper.
Place the cherries on a baking tray and bake for 20-25 minutes, giving them a stir, halfway through.
Remove tough core of the fennel and slice it lengthwise on a vegetable mandolin, on the lowest setting (i.e. you want the slices to be as thin as possible).
Mix the remaining 1.5 tbsp of olive oil, apple cider vinegar, mustard, minced shallot, salt and pepper in a medium bowl. Add fennel shavings and coat them in the dressing.
Place dressed fennel on a large platter and dot with roasted cherries and their juices. Scatter with chopped fennel fronds, thyme leaves and toasted almond flakes.
NOTES
*Toasted and chopped hazelnuts, walnuts or pecans would also work nicely here.