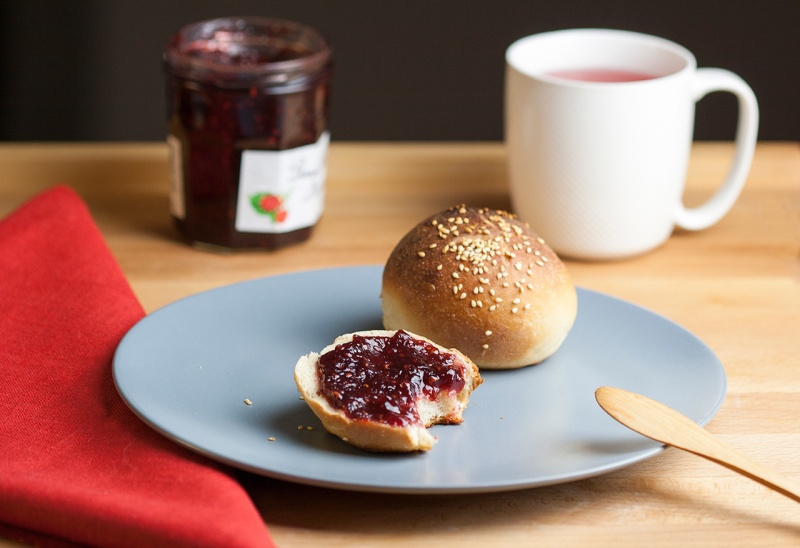 A brioche is an enigmatic and diverse piece of French baking. I have seen brioches that look like giant Panettones, brioches with almond and nougat inside and brioche buns that are so sweet that they are like little cakes. Brioches can vary greatly in their size, form, composition and sweetness.
In this recipe, I will be taking the key elements that define a brioche:
an indulgent sweetness (but not too sweet)
a solid crust
lightness and "fluffiness"
I will be achieving these without using the traditional method of adding shedloads of butter and eggs. Also, I will be showing you not how to make a large brioche, but eight semi-sweet vegan brioche buns, which are perfect for enjoying with jam and coffee as a relaxed breakfast, but can also be used as buns for a delicious veggie burger and fries (watch this space!).
I will be achieving the thick crust with a bit of olive oil and almond milk, the sweetness with a little brown sugar and the fluffiness with a bit of extra time and care in the baking.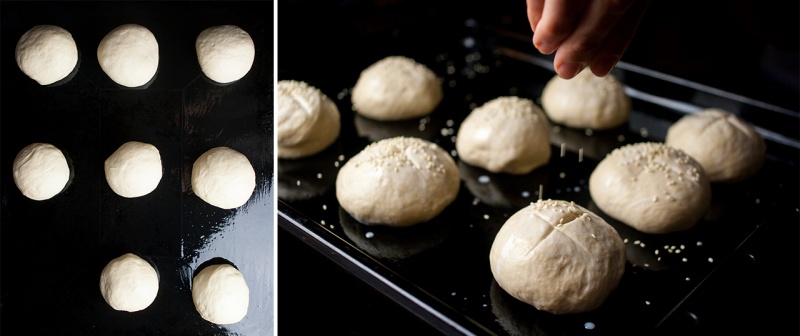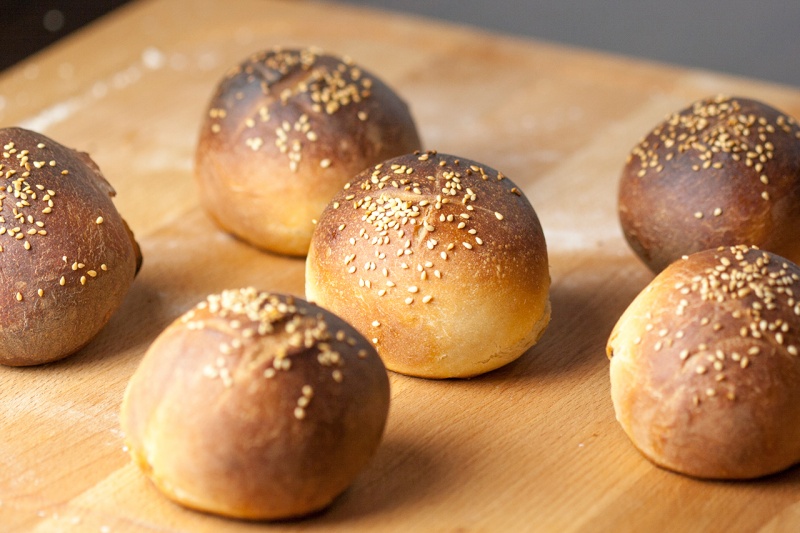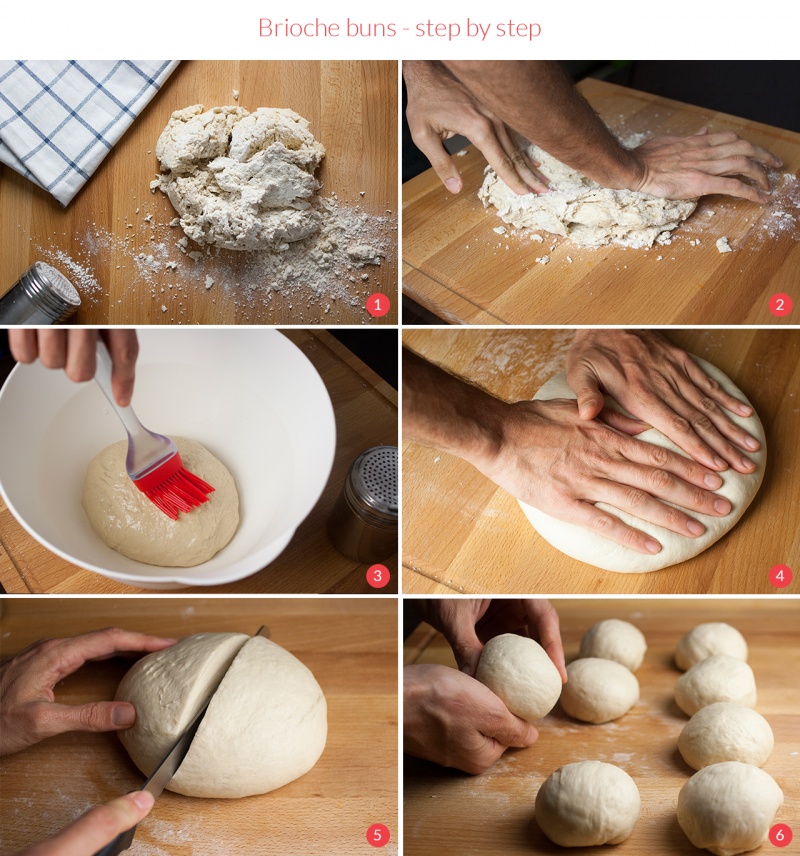 270 g of strong flour
200 g of all-purpose flour
7 g sachet fast-action dried yeast
½ tsp fine salt
300 ml of almond milk + 1 tbsp for glazing
2 tbsp brown sugar
2 tbsp olive oil for glazing the bread and pan
handful of sesame seeds
METHOD
Mix the flour, yeast, salt and sugar in a large mixing bowl.
Pour in the almond milk and stir everything together with a large wooden spoon.
When the mixture has mostly stuck together turn the mixture out on to a work surface or bread board (see picture 1 above).
Knead the mixture by holding one end of the dough in one hand and stretching it out with the other hand (see picture 2 above). You then reform the dough, turn it 90 degrees and start again. Repeat this for 10 minutes.
When the dough is shiny and smooth (see picture 3 above), put it in a large mixing bowl, coat in a thin layer of olive oil and cover the bowl with a tea towel.
Leave this in a warm place (but not too warm – ie not next to an open fire!) for between one and two hours (until it has doubled in size).
Empty the dough out on to a work surface and push the air out with your fingertips (see picture 4 above).
Cut the dough into 8 even pieces and shape each piece into a ball using your hand and the work surface (see pictures 5 and 6 above).
Lay the dough balls out on an olive oil-greased baking tray (leaving at least a 3 cm gap between them), cover with cling film and leave for one more hour.
Preheat the oven to 210° C / 410° F.
Mix 1 tbsp of olive oil and 1 tbsp of almond milk and glaze each of the dough balls with it.
Generously sprinkle seasame seeds over each ball.
When the oven is hot, place the dough balls in the oven for 13-15 minutes (until they are lovely and golden brown in color).