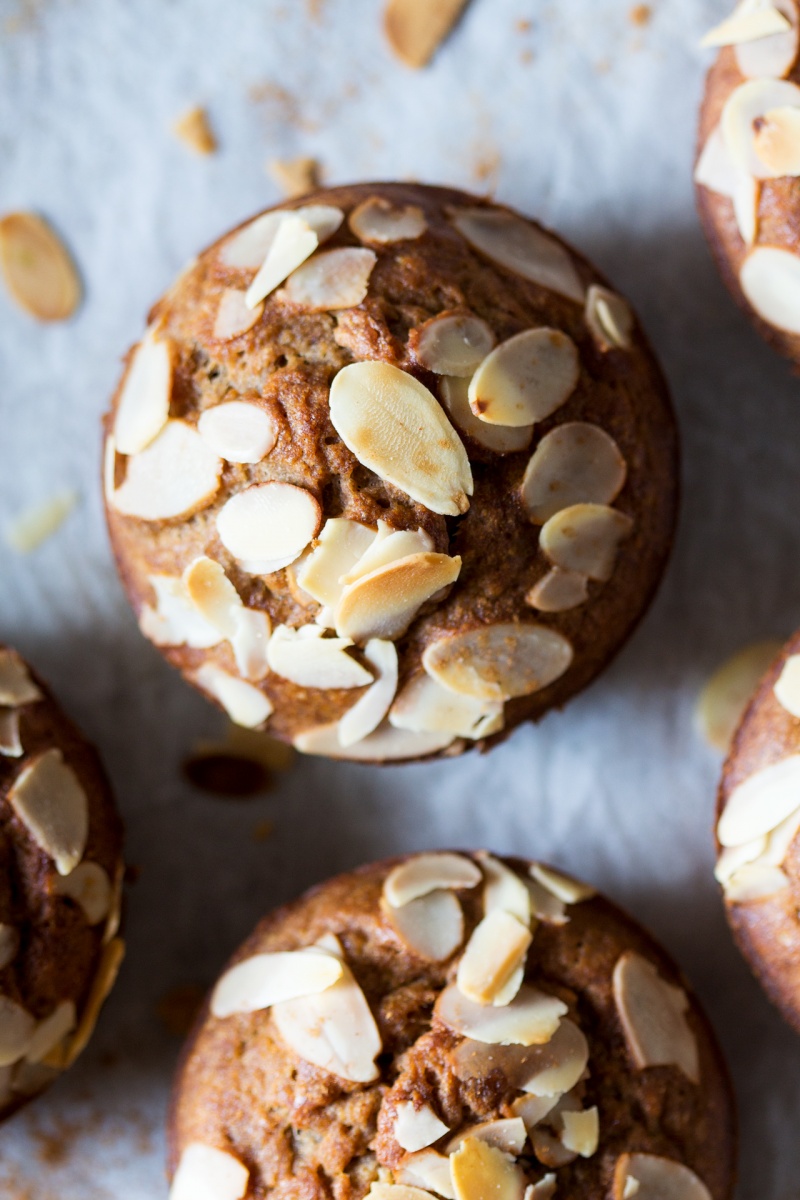 For the past 2.5 hours I have been travelling on a train from another era between Krakow and Warsaw, where I am flying back to Athens from. Our train experiences thus far have been amazing. We've had surprisingly seamless, fast, clean and quiet new generation trains at ridiculously low prices even though, in our usual style, we did wait till last minute with our ticket purchase.
This final leg of our trip has been a bit of a trip down memory lane for me. This is what taking trains was like when I was little. An old, slow and rickety train with these strange sitting compartments with sliding doors that sit 8 people at a proximity that's slightly too close for comfort.
On a positive note, the view of snow-covered trees and fields is dreamy and the train isn't full, so there is a fair amount of breathing space.
As I'm positively starving (I did not pack any lunch as I expected to be back in Warsaw by now) I'm fantasizing about these gluten-free banana muffins and a cup of good coffee right now. They are filling, not too sweet and would really hit the spot. They are also really easy to make.
You simply throw all the wet ingredients in one bowl, all the dry ones in the other, mix the two together and voila! They will make a great pick-me-up at work or during a long train journey too 😉 .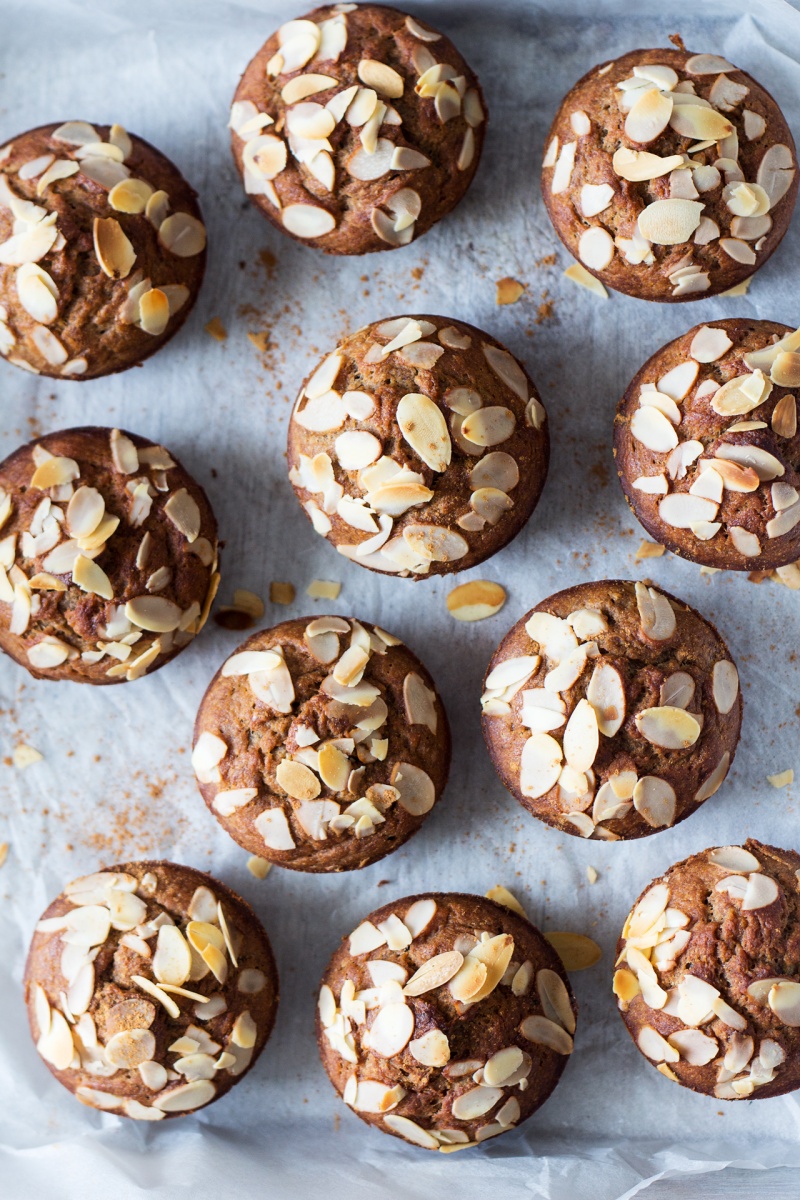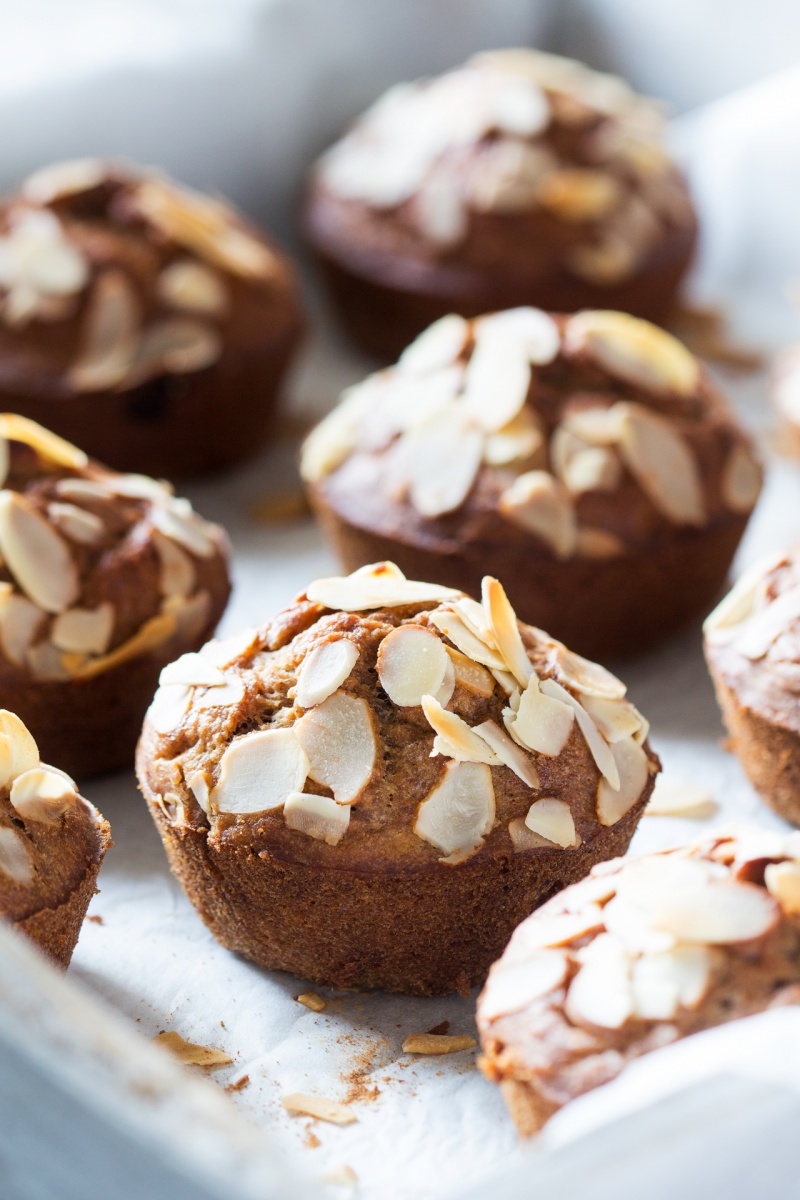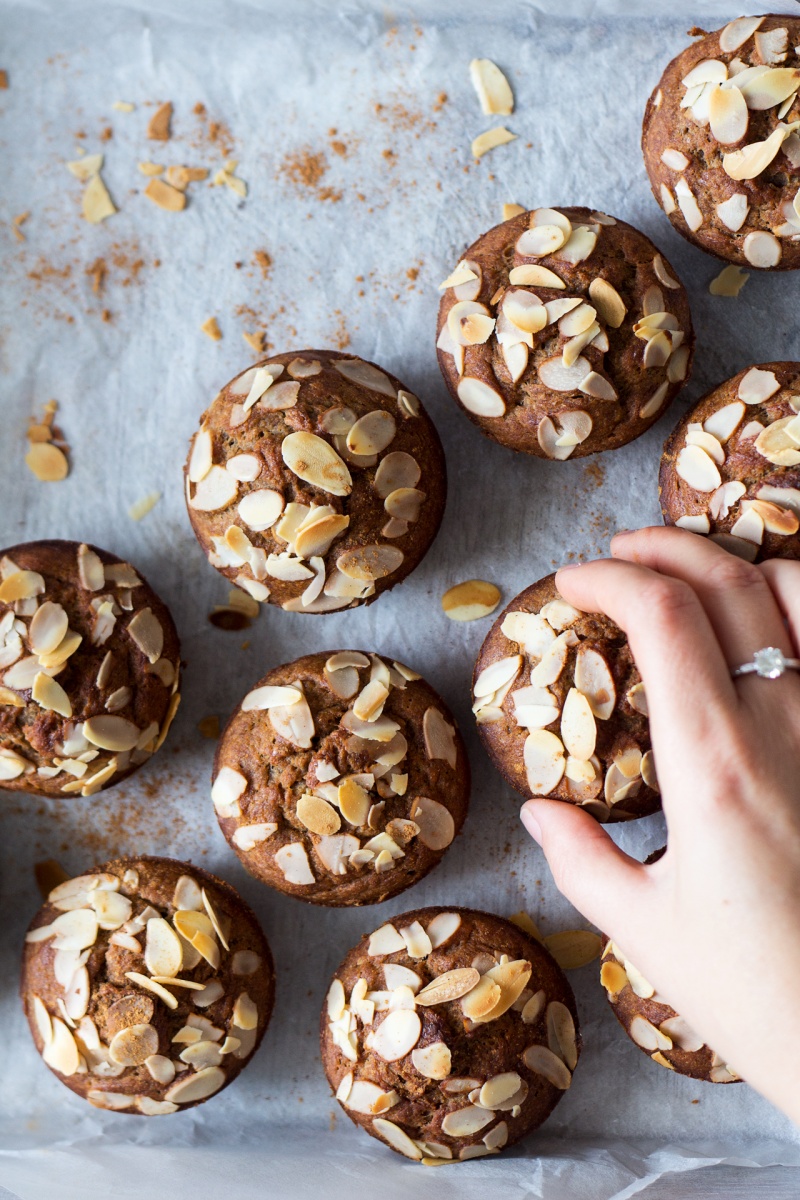 DRY INGREDIENTS
WET INGREDIENTS
360 ml / 1½ cups ripe bananas (approx. 3 medium), mashed up
90 ml / ¼ + 1/8 cup olive oil or melted coconut oil
90 ml / ¼ + 1/8 cup full fat coconut milk (from a can)
90 g / scant ½ cup demerara sugar
2 tsp lime or lemon juice
2 tsp ground chia or flax seeds
METHOD
Heat up the oven to 180° C / 355° F. Lightly grease a standard muffin tin with olive oil.
In one bowl, combine all dry ingredients. In another bowl, combine all wet ingredients.
Pour wet ingredients into the dry ones and stir until just combined. If using a wheat flour instead of a gluten-free one, take care not to overmix or the muffins will end up tough.
Spoon the cupcake mixture into the tin (about 4 tbsp / ¼ cup per muffin) and sprinkle some almond flakes on top of each muffin.
Bake for about 35-40 minutes, the exact time depends on the individual oven. Remove from the oven and let them cool down completely.
If you want to jazz them up a little, I recommend topping them with this oil-free coconut frosting or drizzling with this caramel sauce.
NOTES
*I have not tried using any other combinations of gluten-free flours, but I'm pretty sure you can sub buckwheat flour with gluten-free certified oat flour and it will work well too. If you don't need these to be gluten-free, replace the first 3 dry ingredients with 180 g / 1½ cups of all-purpose white wheat flour.
These muffins are based on my earlier recipe for banana muffins