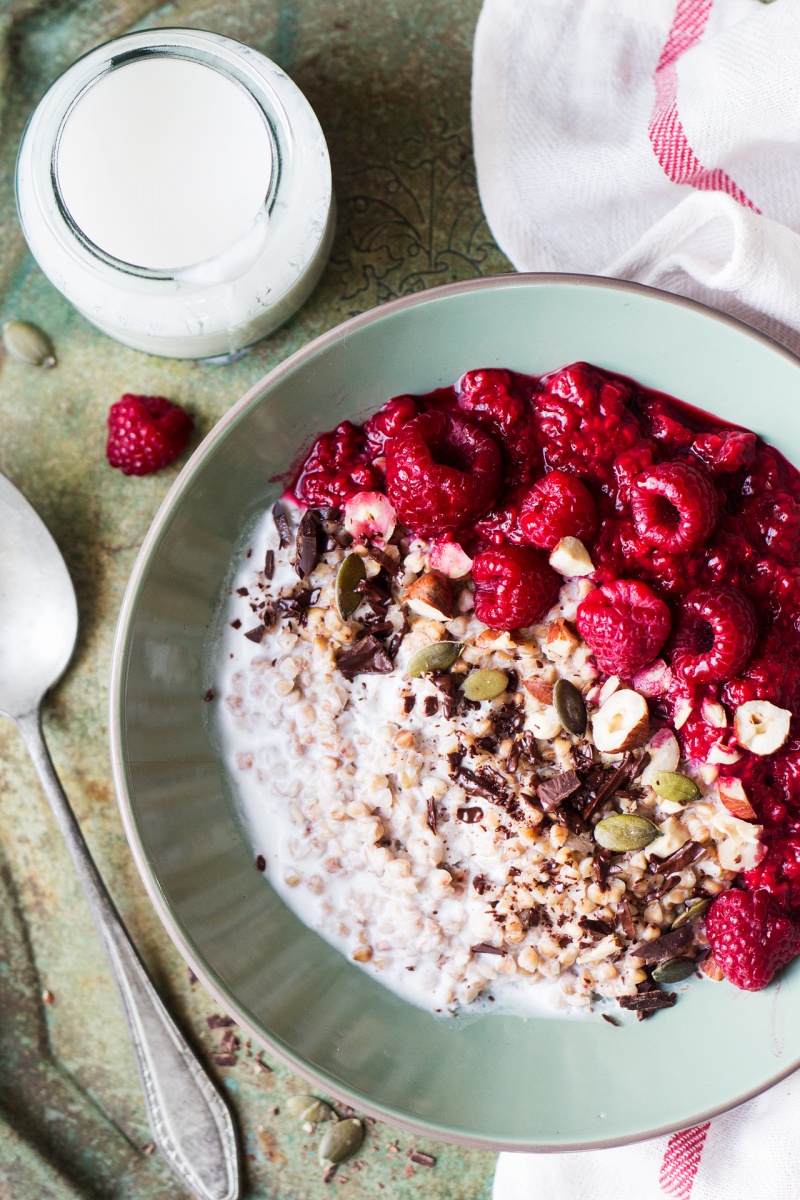 I dedicate this simple recipe to my mum, who loves buckwheat and always reminds me to eat it on a regular basis – Hi Mum! Look, I AM eating buckwheat, I won't drop dead 😉 . I typically use buckwheat in savoury dishes, but this time I decided to turn it into a filling and nutritious breakfast. I bet that not many of you know that buckwheat makes an awesome gluten-free porridge. It has a pleasant nutty flavour and, if you cook it right, it also has a nice texture which oats sometimes lack (especially if you end up with a packet that the shop keeper has been playing football with, like we did lately 😉 ). Having lived on bit of a hot rock for a while now, I really miss all kinds of berries as they are unobtainable here. I felt that berries and buckwheat would make a great combination so as soon as I managed to locate some frozen raspberries, I had to have them on my porridge. If that feels too extravagant right now, in the midst of winter, you are of course welcome to use any other topping you like. Caramelised bananas, pears or even apples work really nicely too.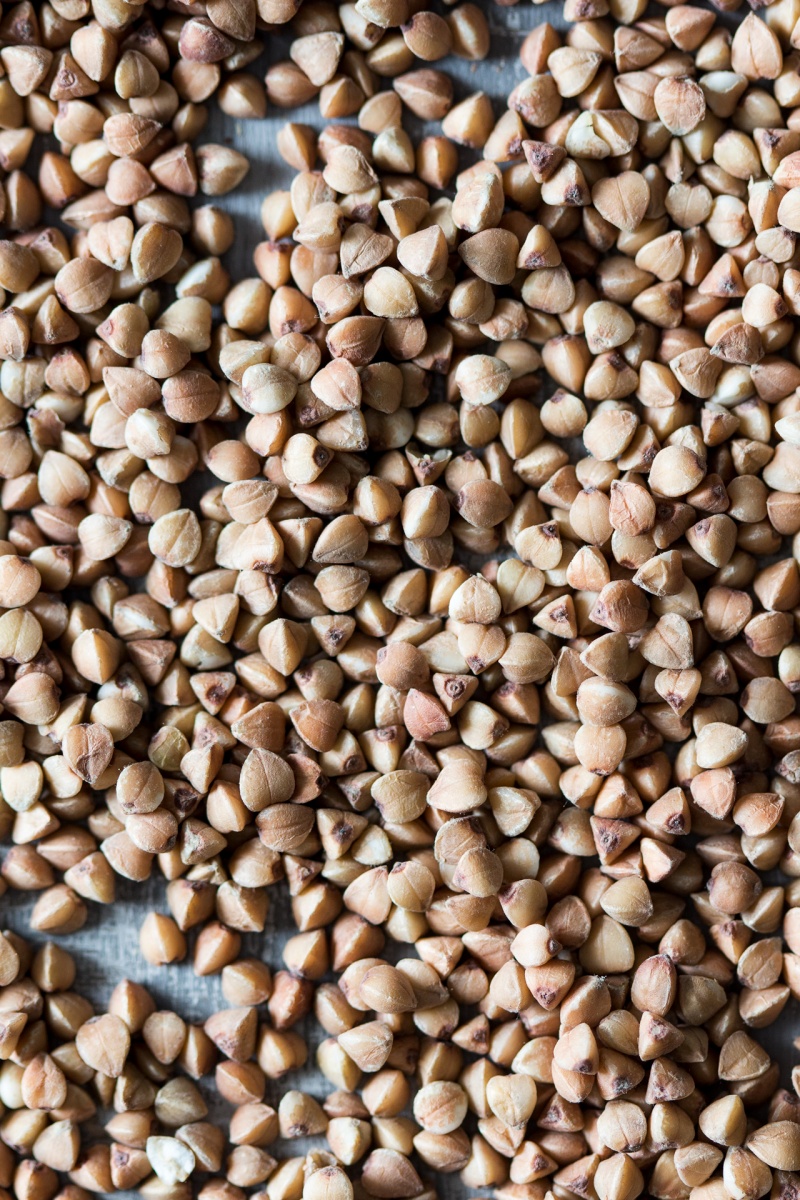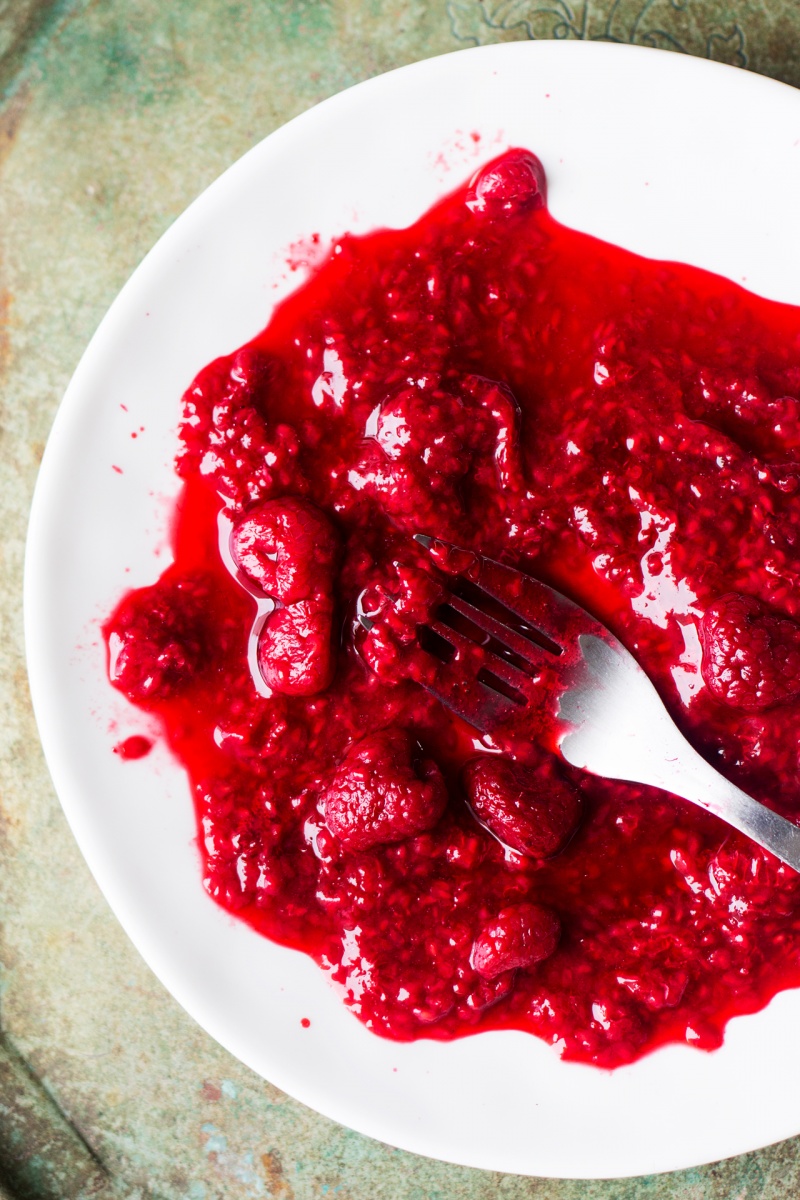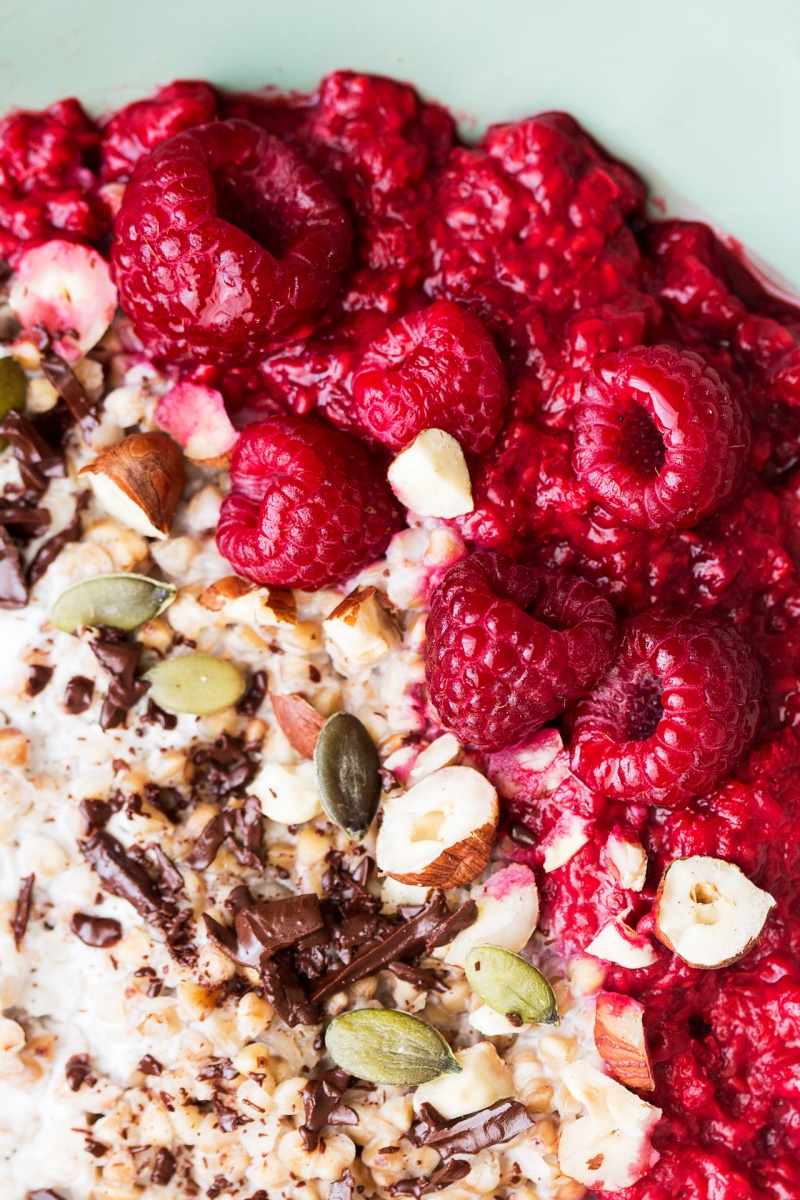 PORRIDGE (2 servings)
170 g / 1 cup roasted buckwheat* (also known as kasha)
almond milk (or any other plant milk)
200 g / 7 oz frozen (or fresh if in season) raspberries, thawed
a handful hazelnuts, chopped
a handful shelled pumpkin seeds
2 squares dark chocolate, chopped (optional)
maple syrup or agave syrup, to serve (optional)
METHOD
OPTIONAL STEP: Place your porridge bowls inside a warm (75° C / 165° F) oven to warm them up gently.
Carefully go through your buckwheat and pick out any small stones or debris. I advise against rinsing it though as it affects the texture negatively.
Place checked buckwheat in a medium pot and add enough plant milk to cover it. Cook your buckwheat on a low-medium heat, stirring frequently. As soon as it absorbs all the milk add some more.
Keep on adding milk until the groats are cooked through (about 10-15 min) and your porridge achieves a consistency you like. I like mine to have a bit of texture with individual groats being soft but not falling apart.
While the porridge is cooking, you may want to warm up the thawed raspberries in a small pot. If you wish you can sweeten them to taste with maple or agave syrup. Mash most of them with a fork for a 'rustic' raspberry sauce and leave a few whole if you wish.
Serve in pre-warmed bowls topped with raspberries, hazelnuts, pumpkin seeds and some chopped dark chocolate.
NOTES
*If you have trouble finding roasted buckwheat (also known as 'kasha'), you can use untoasted buckwheat grouts and toast them in a pot before adding plant milk.