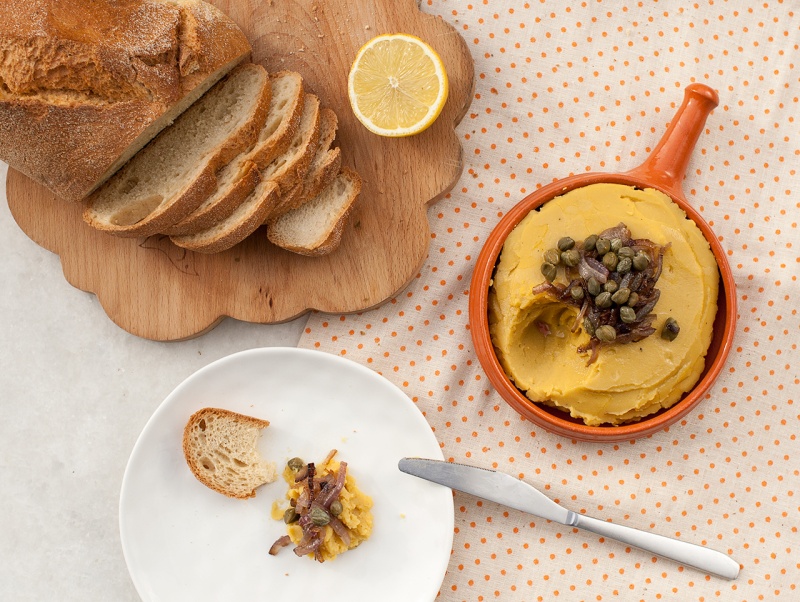 FOR A NEWER, IMPROVED RECIPE check out our most recent fava post.
When I first saw fava on a plate, it got me really confused. Why isn't it green, I thought? I assumed that fava, as the name suggests, is made from the fava beans, which have a spring green and not intensely yellow colour. Also, who can forget Hannibal Lecter talking about fava beans as a "nice accompaniment" to a chianti and some (human) liver? Well, turns out Hannibal Lector wasn't talking about this fava either!
Greek fava is made with yellow split peas; which the stunningly beautiful volcanic island of Santorini is famous for. Fava is usually served as a part of mezze spread and while its ingredients are very humble it is an utter joy to eat. It is very nourishing and comforting, best enjoyed warm with freshly baked bread (not human liver) and some white wine. It is an interesting dish as even though it is 100% vegan, when you cook it, it curiously smells like a roast chicken!
Yesterday, Greece was celebrating a Clean Monday (Καθαρά Δευτέρα), which marks the beginning of Orthodox Lent. The celebrations are centered around a big lunch gathering, the food is predominately vegetarian and fava is one of the served dishes . Clean Monday is also a traditional kite flying day, which is strange as it is also (unofficially) known as the worst weather day. So despite my best efforts, I was unable to bring you guys a photo I was hoping for – that of a clear blue sky peppered with an army of colourful kites. Not this year…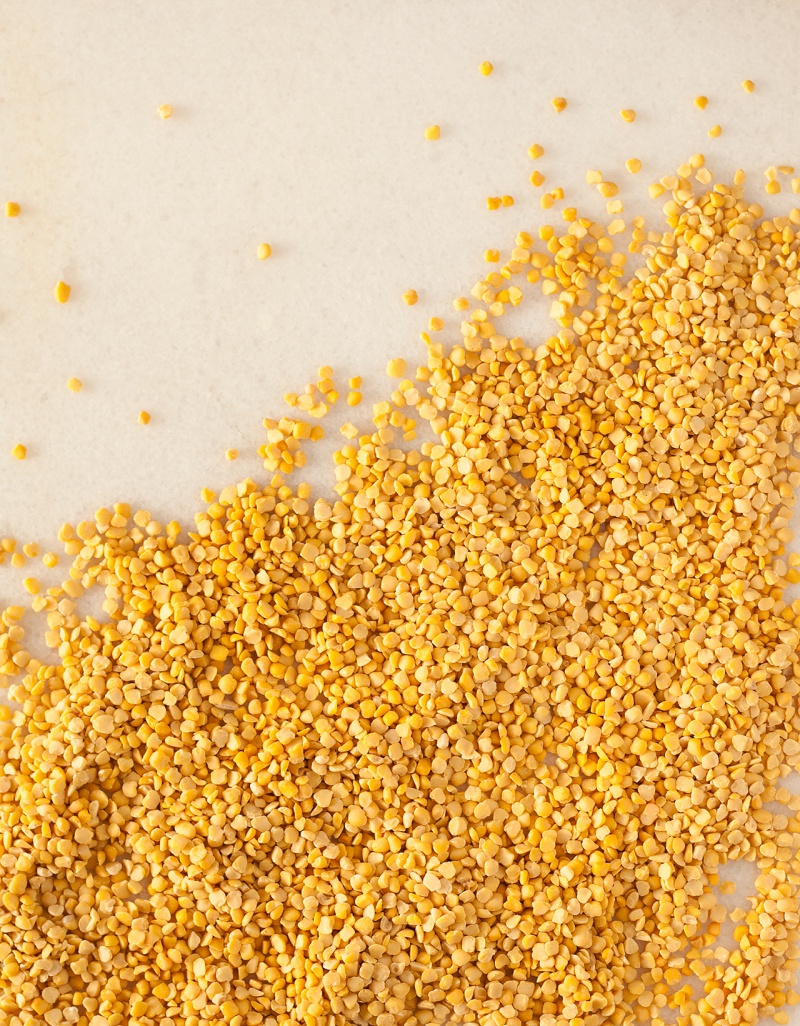 1 and ½ cups of yellow split-peas
1 and ½ small red onions
1 garlic clove, crushed
1 tsp fine salt, more to taste
1 bay leaf
4 tbsp of lemon juice
1 tsp dried oregano
1 tsp dried thyme
freshly ground pepper
approx 3 and ½ cups of water including herb infusion
2 tbsp extra virgin olive oil, to serve
2 tbsp capers, to serve
METHOD
Put oregano and thyme into a tea strainer and immerse into boiling water for a few minutes.
Rinse split-peas well, put them into a pot with oregano and thyme-infused water and regular water (use about 3 and ½ cups of liquid in total), two quarters of an onion, and a bay leaf.
Simmer covered on a low heat until peas are completely soft.
As the peas are cooking, chop an onion finely and saute it in a pan in olive oil until caramelised slightly.
Place cooked peas on a sieve to drain excess liquid, keep the liquid in case the texture needs loosening up.
Blend the peas and onion until smooth using an immersion blender. I prefer a milder onion taste so I blended only one quarter of an onion with the peas (and discarded the other quarter).
Add lemon juice, garlic, salt and pepper.
Serve warm, topped with 2 tablespoons of olive oil, sauteed red onion and capers.