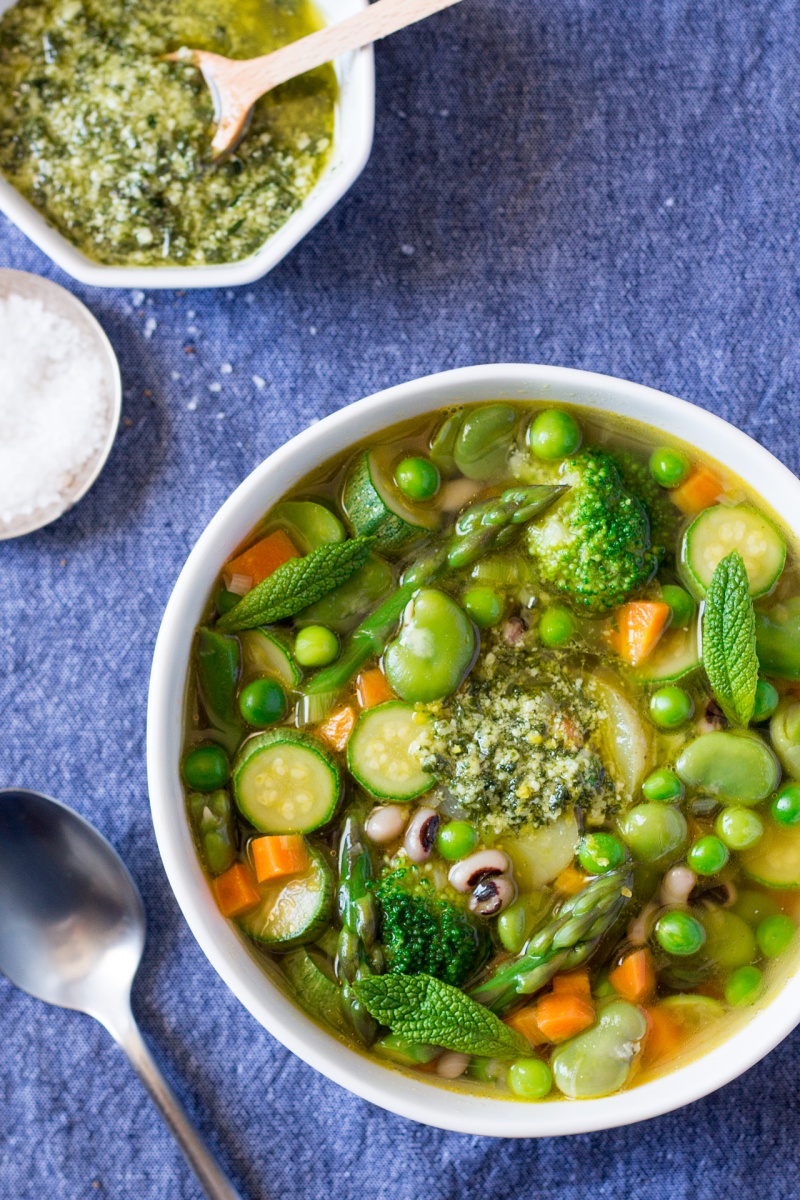 Today, I have a big pot of green minestrone bubbling away on the stove. It makes a fabulous light lunch or dinner when the weather blows a bit warm and cold.
Recently, we've started having beautifully warm and sunny days, but the evenings remain chilly so this soup makes an ideal light supper. During the day it is so warm here that we've been sneaking out to lie on the beach for an hour every day to get our skin accustomed to the sun again. Sounds like we are not the only ones.
A local animal charity reported a baby seal taking a nap in the sun on one of the local beaches. They sent a message round the social media asking people not to push him back into the sea or pour water over him. And luckily no one had the idea to torture him with constant selfies.
He looked pretty content with his lot. Who wouldn't be? After all he is on a still empty Greek island that has just shaken hands with summer.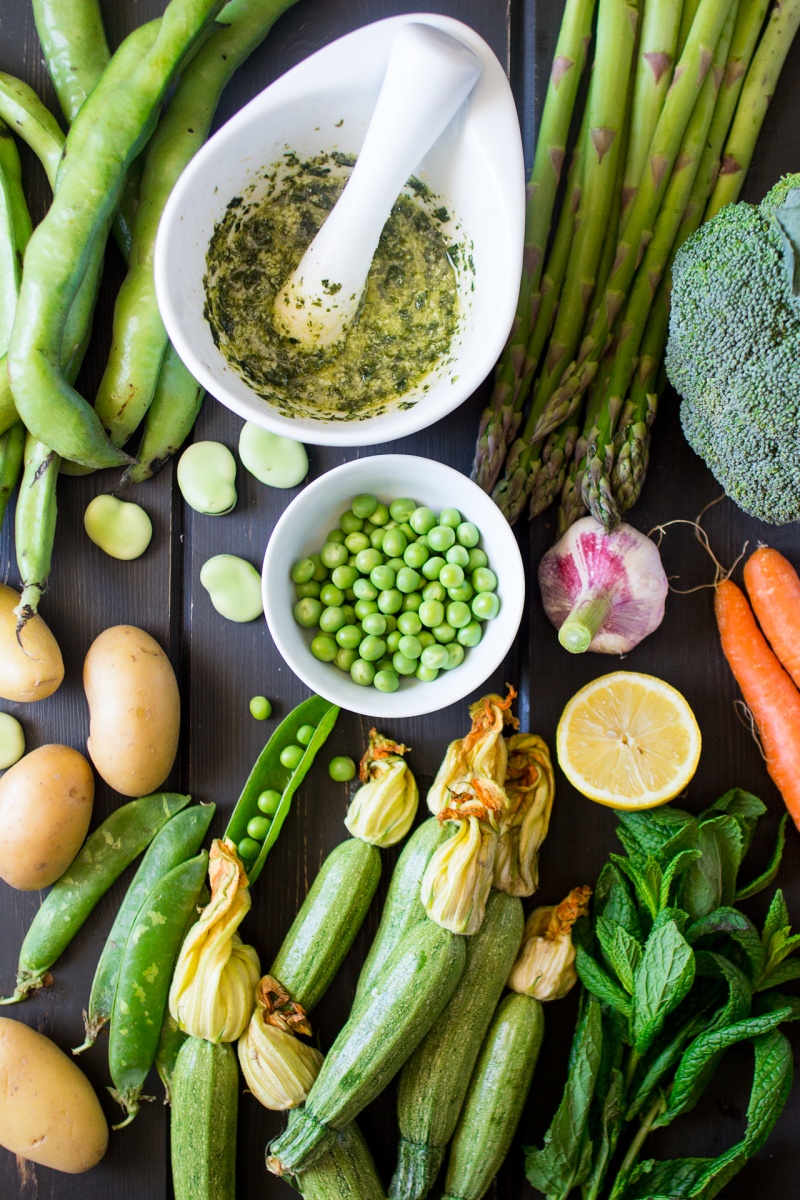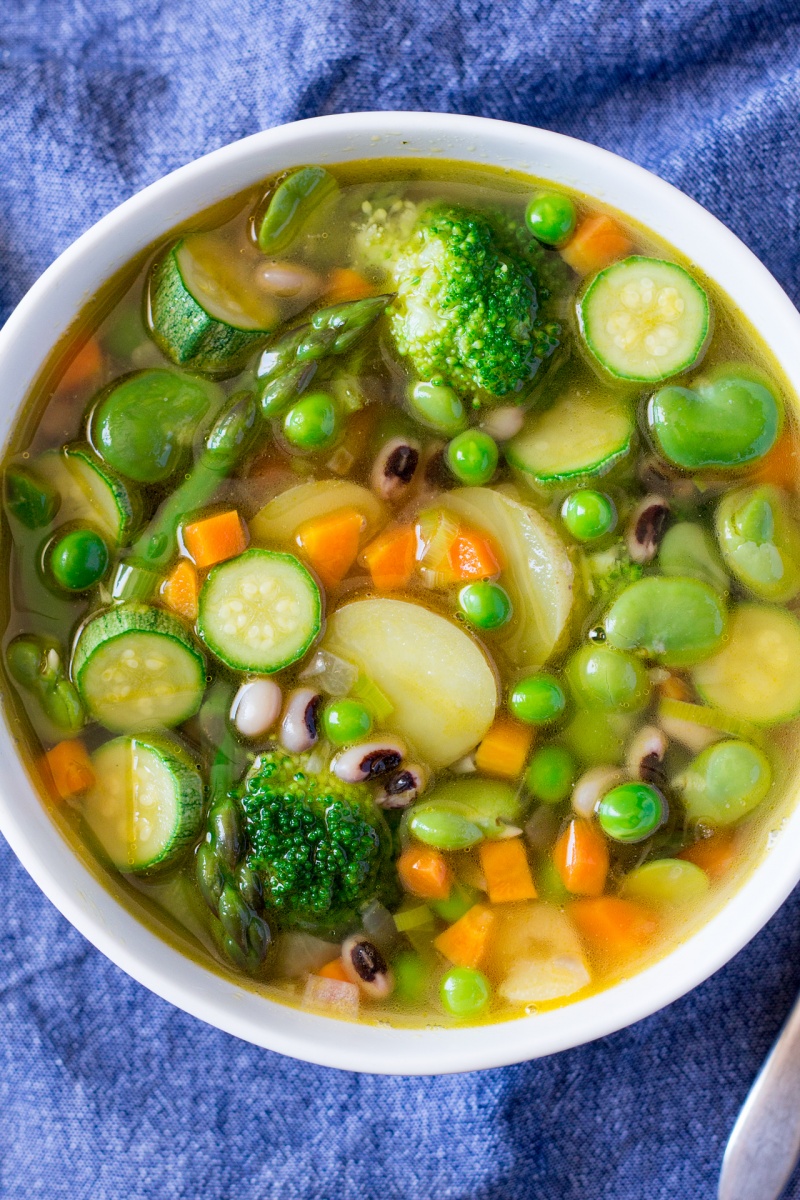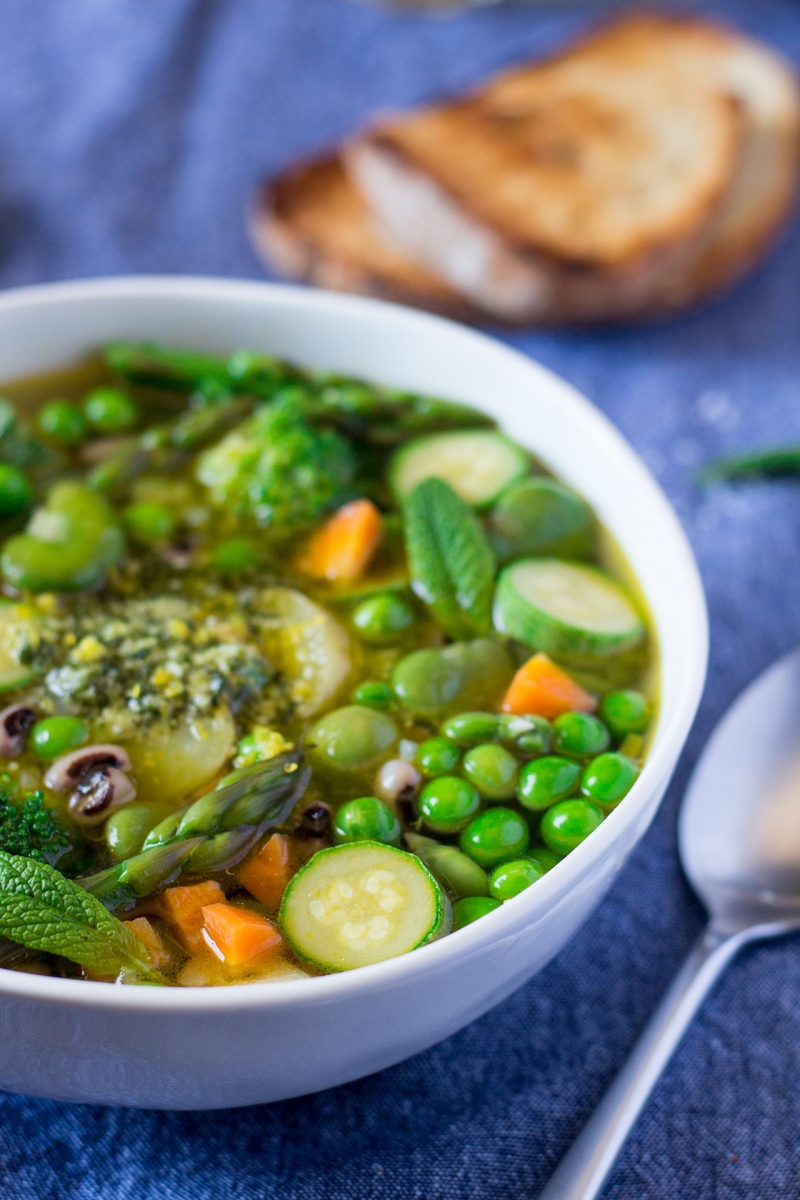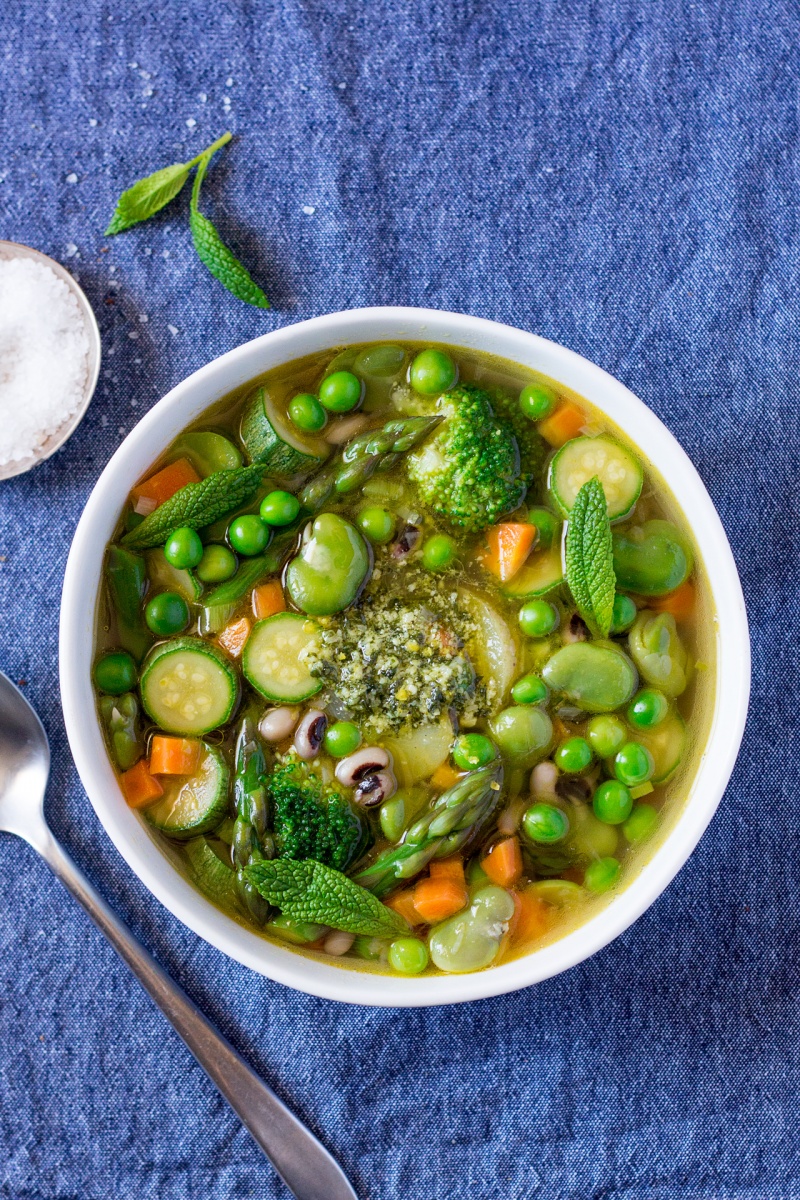 GREEN MINESTRONE SOUP
2 tbsp / 30 ml olive oil
3 garlic cloves, finely sliced
3 small shallots, finely diced
6 in / 10 cm leek (green part), finely sliced
2 carrots, diced finely
2 celery stalks, diced finely
½ small fennel bulb, finely sliced
8 small new potatoes
a few broccoli florets
small bunch of asparagus, cut into 2 cm pieces
½ cup of fresh broad beans, podded
2 cups of favourite beans (chickpeas, cannellini, black-eyed peas), cooked
½ cup fresh garden peas
6 baby courgettes, sliced into 1 cm slices
about 2 tsp salt (less if your stock contains salt)
black pepper, to taste
fresh lemon juice, to taste
1½ litres of vegetable stock, unsalted
toasted sourdough bread, to serve (optional)
QUICK MINT PESTO
10 almonds, chopped roughly
1 small garlic clove, sliced
pinch of coarse salt
leaves from 5 sprigs of mint, roughly chopped
juice of approx. ½ lemon
about 4 tbsp / 60 ml extra virgin olive oil
grind of black pepper
METHOD
Heat up olive oil in a heavy bottom pot. Add shallots, garlic and leeks. Fry them gently, stirring regularly, until shallots are translucent and leeks turn bright green. Add diced carrot, celery and fennel and fry for another two minutes stirring frequently.
Pour in vegetable stock and add about 1 tsp of salt. Bring the stock to a gentle boil.
If you want to shell broad beans for the soup, it's a good idea to cook them separately. Put them into a small pot of boiling water. Simmer for about 5 minutes, test one and if ready, drain quickly and refresh under a cold tap. If you want to make sure broad beans keep their vibrant colour, prepare a bowl of iced water and plunge them into it straight after draining. Shell and add to the soup at the end.
As for the remaining vegetables, it's best to cook them in the soup, although the exact timings may vary slightly depending on the size of your produce. Start with new potatoes. Put them into the simmering soup and simmer them for about 6 minutes (they usually take between 10-12 minutes to cook). After 6 minutes add broccoli florets and after another 3 minutes, add asparagus pieces. After another minute, chuck in courgette slices and fresh peas and simmer for a further 2 minutes.
Add in cooked beans and bread beans just to warm them through.
Check the seasoning. Add more salt if needed, a good grind of black pepper and a squeeze of lemon juice (go easy if you are serving the soup with pesto, which also contains lemon).
Serve with a dollop of mint pesto and a piece of toasted sourdough bread.
QUICK MINT PESTO
To make mint pesto, crush chopped almonds in a pestle and mortar. Then add garlic and a pinch of salt and pound them until the garlic turns into a paste. Add chopped mint leaves in small batches and a bit of lemon juice to stop the mint from turning brown. Pound each batch until finely minced and finally drizzle in olive oil to emulsify the mixture. Season with pepper, extra salt and lemon juice, if needed.