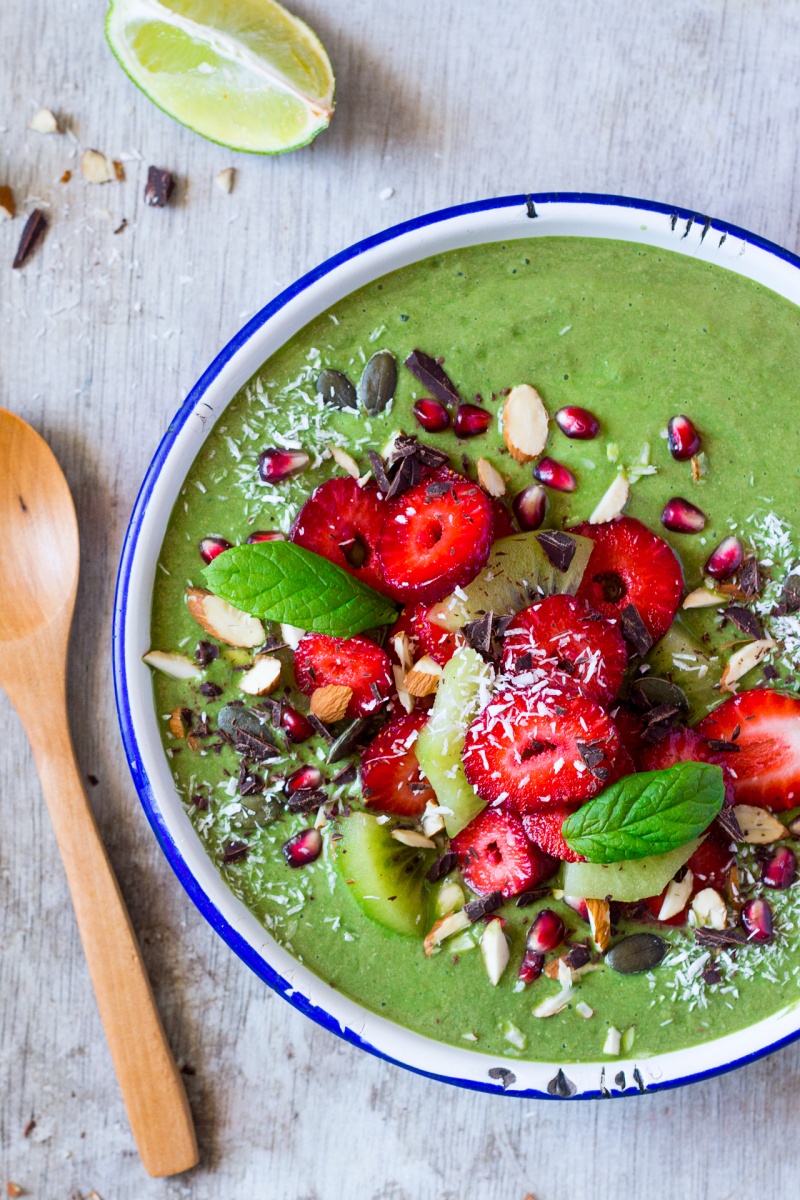 After Tuesday's cupcake indulgence, I have a healthy and super easy recipe for you today – a green smoothie bowl.
It's not a new idea by any means, but I've fancied doing my own take of it for a while now. Now that it has finally got warm, I've decided to give it a go.
Turns out that Duncan isn't much of a fan of smoothie bowls as, in his mind, they mean a 'hungry 30 mins later' kind of breakfast. I quite like them, especially in warm weather when your body naturally craves lighter and more hydrating meals. And I never go hungry as I pack them full of fibre, fruit and nuts. Plus, for me, a smoothie bowl is a perfect opportunity to smuggle some powerful leafy greens into your daily diet without much sacrifice.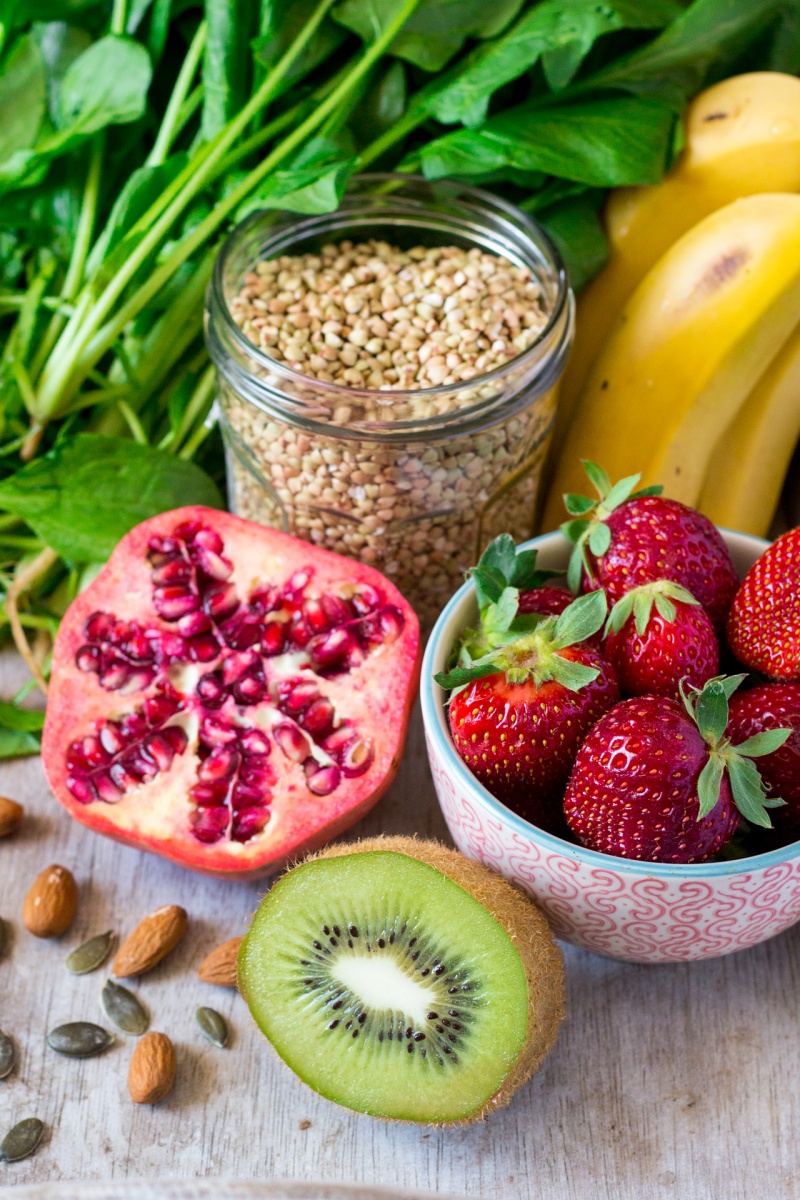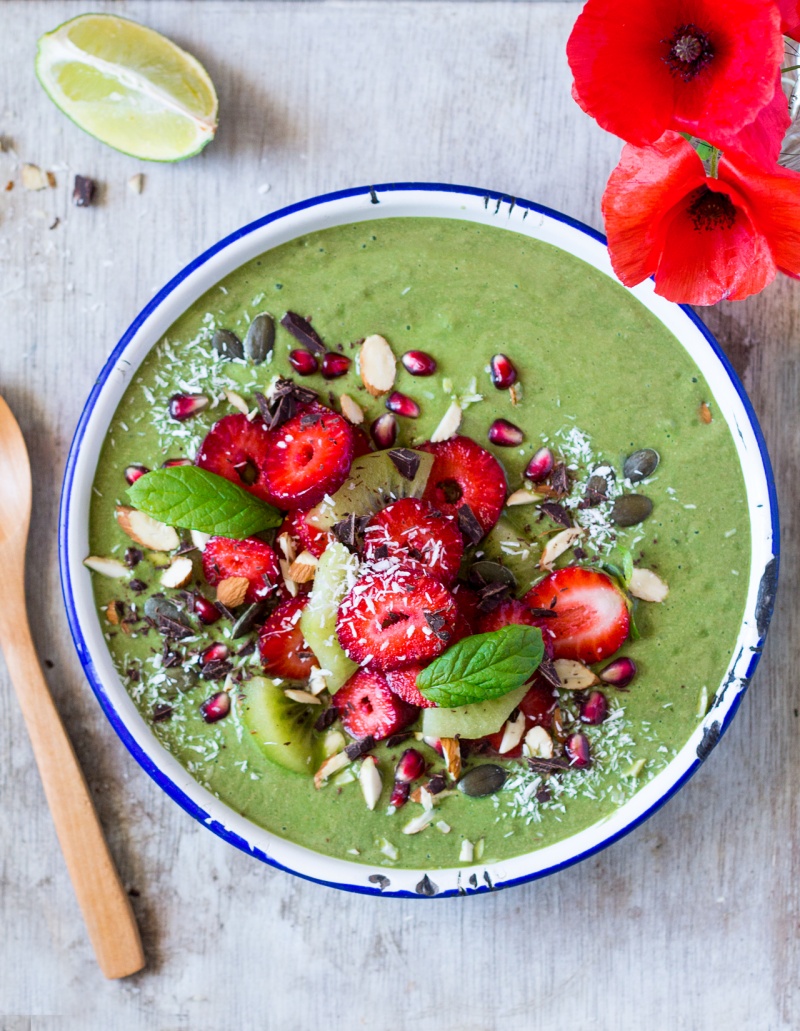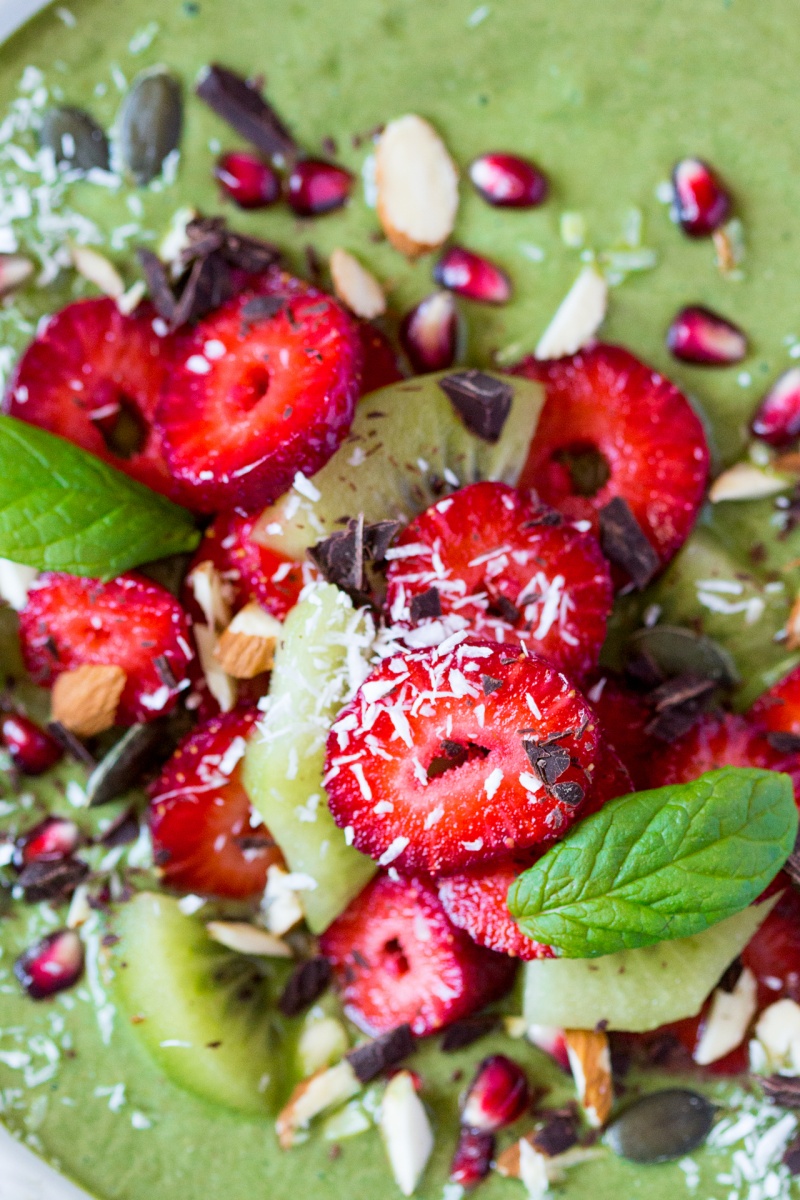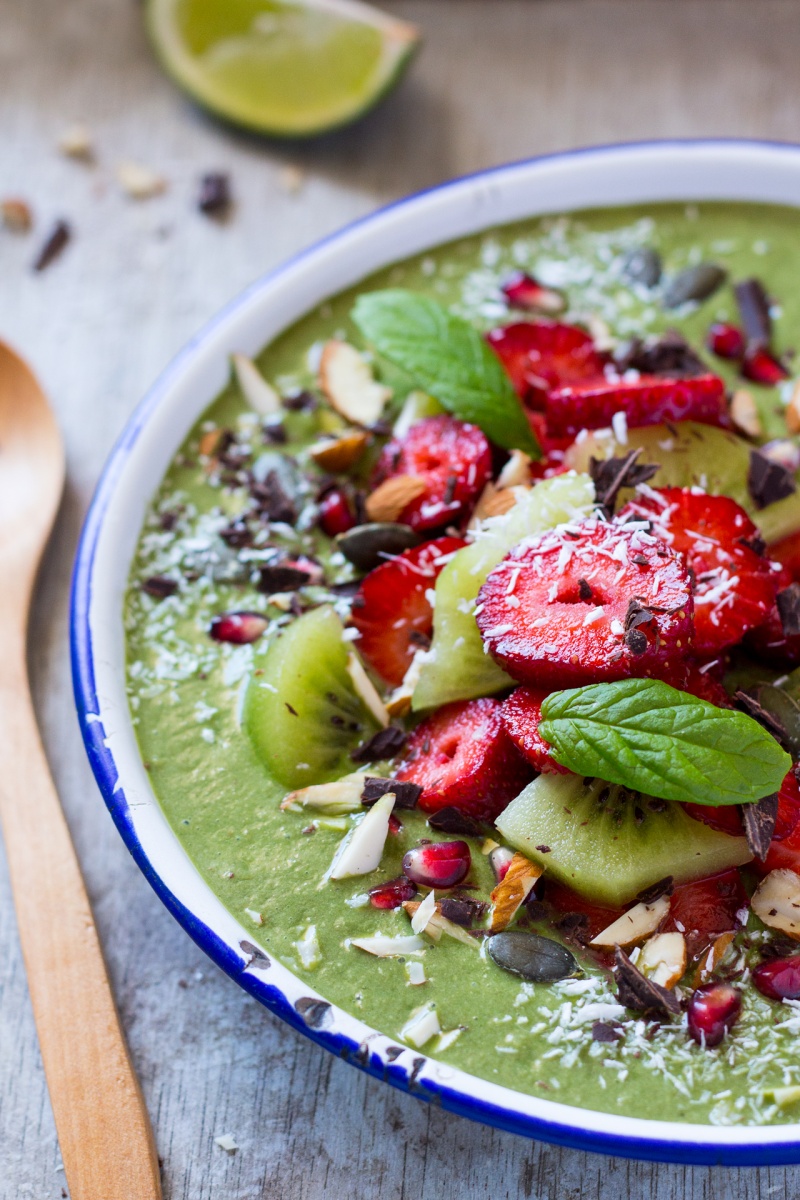 SMOOTHIE
2 large bananas (frozen work well, especially in hot weather)
½ cup raw buckwheat, soaked overnight*
75 g young spinach, washed
juice of ½-1 lime, to taste
4 tsp maple syrup / 5 dates, soaked in boiling water, to taste
TOPPING
6 strawberries, sliced
1 kiwi fruit, sliced
pomegranate seeds
20 pumpkin seeds / pepitas
15 almonds, chopped
1 tbsp dessicated coconut
2 squares of dark (70-80%) chocolate, chopped (optional)
METHOD
Rinse soaked buckwheat well. Soaking will make it a little bit 'slippery', don't worry that's normal and you won't be able to taste that.
Pop all the smoothie ingredients into a blender with 2 icecubes and just enough water to make it possible for the blender to make a smooth, thick liquid.
Divide the mixture between two bowls and pile your favourite toppings on top.
NOTES
*Or (certified gluten-free if you are gluten intolerant) oats, quick-soaked in a small amount of water for 5-10 mins before blending.