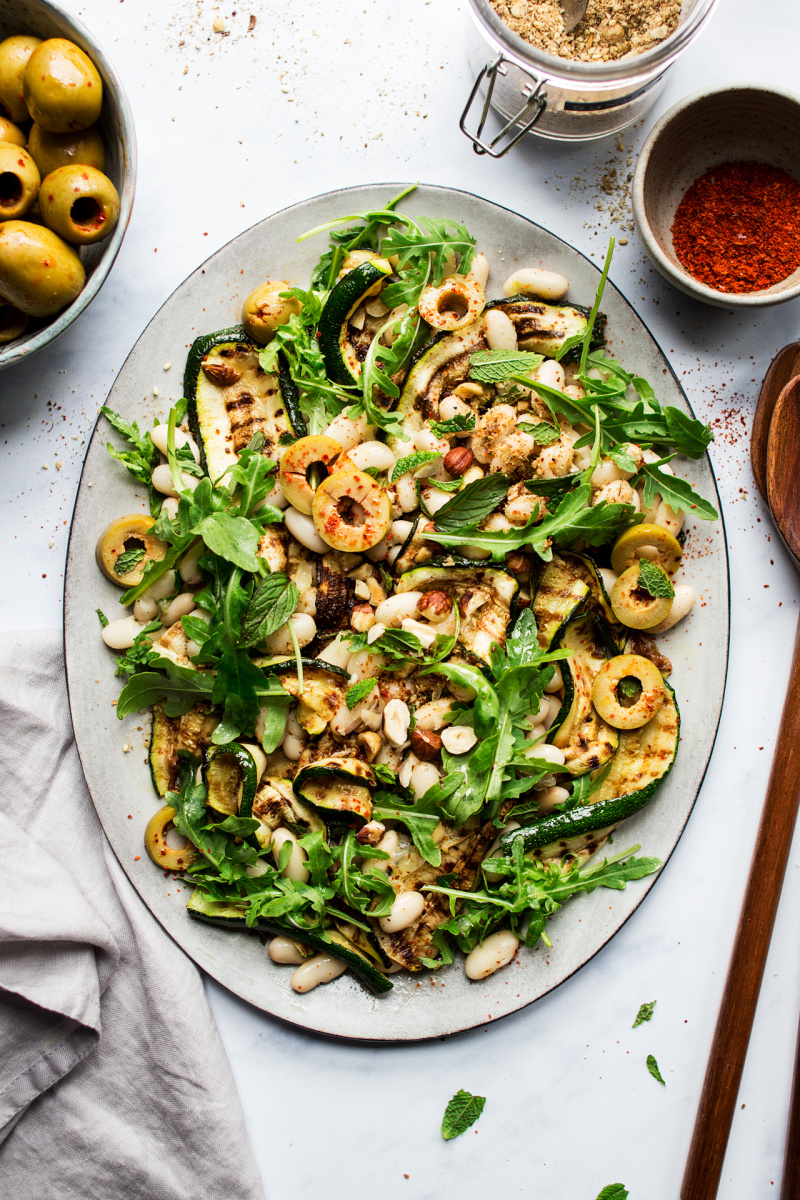 Added: I'm a woman of my word. I asked you on Instagram and Facebook whether you are up for healthy or indulgent and savoury or sweet recipes this summer and most of you said 'healthy and savoury'. So that's what's coming to the blog in the next few posts starting with this grilled zucchini salad that's filling and light at the same time – perfect BBQ and picnic fare!!
To be honest, it's better for me too, as one of the things I find most challenging when it comes to blogging about food for a living is managing my emotional eating (especially when there is some form of sugar involved). No matter how hard I try, whenever I work on a sweet recipe like the meringue tarts last week, for example, I always end up 'inhaling' (yup, I sometimes don't even know I am doing it) lots of the offending item in the process. And it's not like I only make them once before I am ready to share the recipe with you, so you can imagine how bad it can sometimes get.
Initially I will just have a little taste, but then I will have a bit more and more because a) I'm frustrated with the light / how my shoot is going b) I'm waiting around = I'm bored c) I'm feeling lonely d) I don't like food going to waste. You get the gist! Before I know it I eat way more than I originally intended and then feel crap because once again I failed to control myself. It's a vicious cycle and a pain in the bum! Normally, I would solve the problem by simply not having any of the problematic food in the house, but when I develop recipes that's not really an option, so now and then I need to take some time out. Like now. Now is good. Don't get me wrong, I am not on a strict diet or anything and I will still allow myself a scoop of ice-cream or a few squares of chocolate daily if I fancy them, but it's about feeling that I am in control of what I eat and why.
So this summer salad is a perfect way to use up a glut of zucchini, which I hear is easy to grow and once it starts producing fruit, it could feed a small village. I am only just starting to get into gardening now, but to begin with, I've sowed beginner friendly things like rocket, oak lettuce, chard and radishes. If they survive and thrive, I will move to zucchini next year, I think. In this simple summer salad, I paired up charred ribbons of zucchini with cannellini beans, rocket, olives and mint. The dressing is a garlicky olive oil with little pops of freshness from chopped up lemon flesh and the whole thing gets a nice sprinkling of homemade (or shop-bought if you prefer) dukkah. It's a simple affair, yet filling and delicious, a perfect thing to bring to a BBQ or a summer picnic. Enjoy!!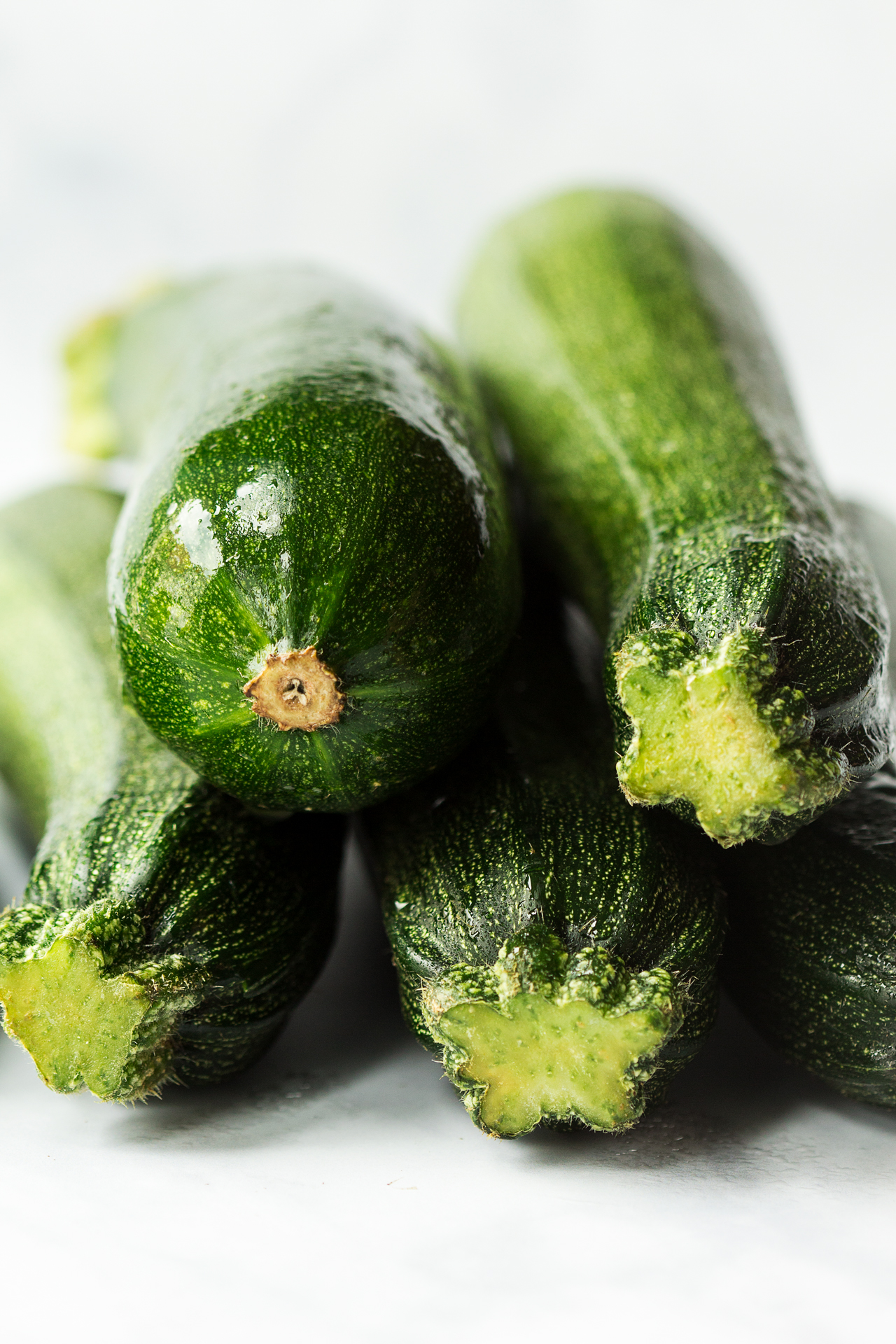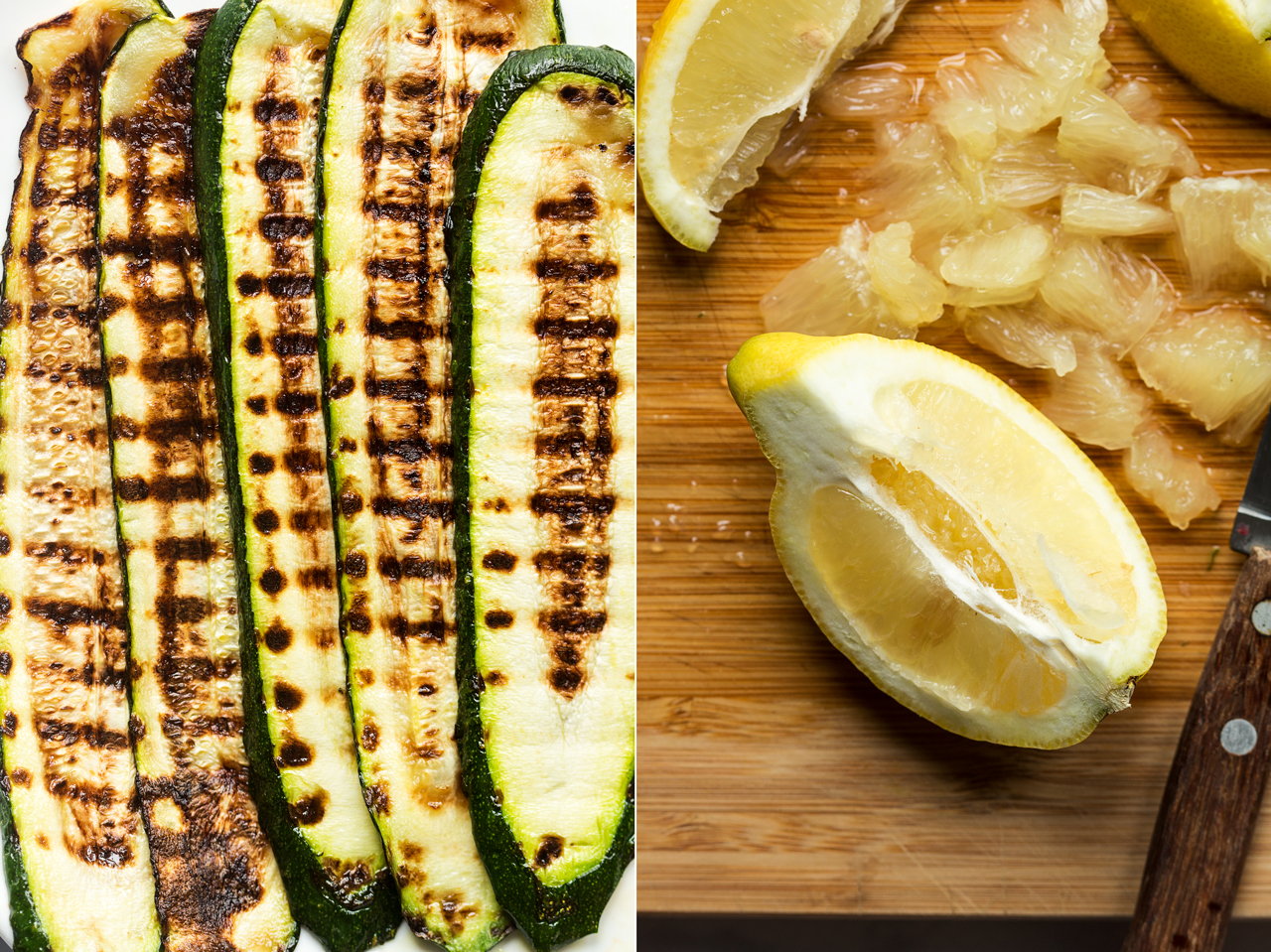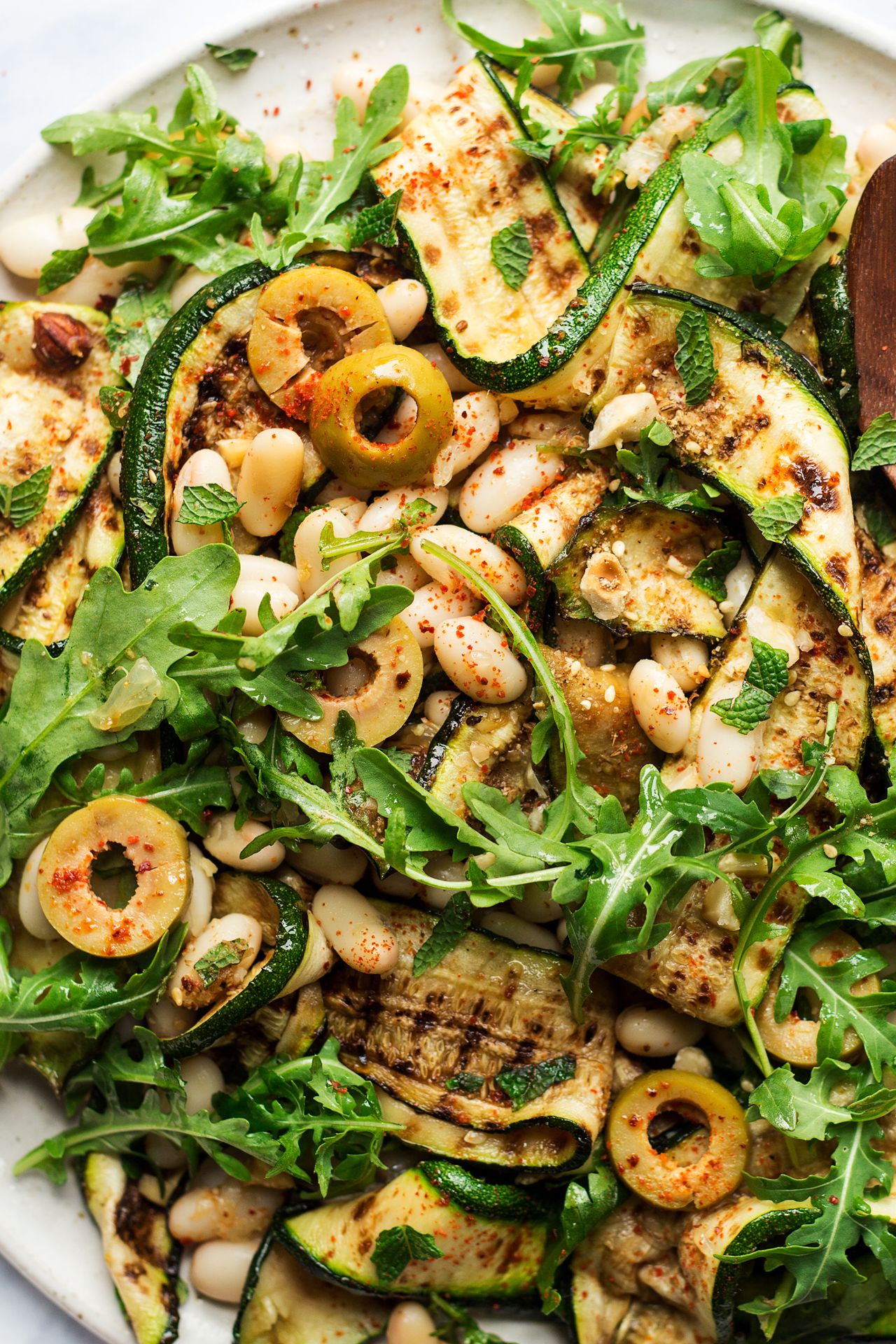 DRESSING
flesh of 1 lemon, chopped finely
1 small garlic clove, grated finely
30 ml / 2 tbsp extra virgin olive oil, divided
fine sea salt, to taste
black pepper, to taste
fine chilli flakes, to taste (optional)
SALAD
2 medium zucchinis / courgettes (approx. 450 g / 16 oz)
250 g / 1½ cups cooked cannellini beans (1 x 400 g / 14 oz can)
25 g / 1 oz rocket / arugula leaves
3 extra large green olives, sliced thinly*
a handful of fresh mint leaves, torn into small pieces
a sprinkle of dukkah**, homemade or shop-bought
METHOD
Place lemon flesh and garlic together in a small bowl and set aside while making the salad. The lemon will take the rawness out of the garlic.
Slice your zucchini lengthwise into 2 mm slices.
Heat up a grill pan on a medium heat. Brush it with olive oil and place the zucchini slices on a hot pan in a single layer. Allow them to char for 4-5 minutes without disturbing them. Once charred, flip them to the other side and char for another 3 minutes. The exact time needed depends on the intensity of your heat and the thickness of your slices so keep an eye on your zucchini. Season with salt and set aside.
Add 1 tbsp (15 ml) of olive oil to the lemon and garlic, mix well. Season with salt and pepper and a pinch of chilli (if using).
Stir the dressing through drained cannellini beans, rocket and sliced olives.
Arrange on a large plate with grilled zucchini slices. Scatter with torn mint leaves and dukkah (or at least roasted and crushed hazelnuts).
NOTES
*If you don't like olives, grilled artichokes or finely chopped capers also work really nicely here.
**If dukkah isn't available, top the salad with roasted and coarsely chopped hazelnuts.