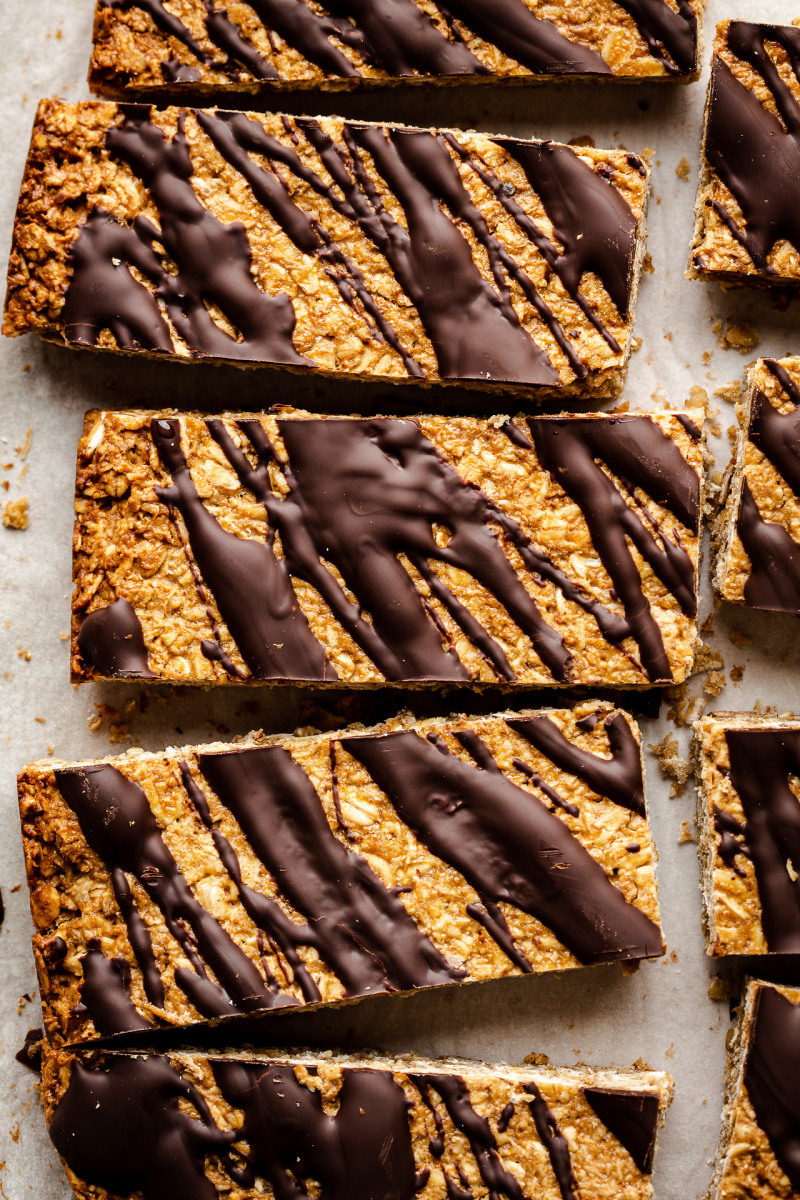 How are you guys going? We've had a few days of sunny (still really cold) weather and we've started dreaming of being able to get away from the routine for a few days, hike up some hills or stroll along the coastline and stare at the sea, wouldn't that be nice? After a year of being stuck inside, it will be amazing when we are finally able to do things like that again. UK's 3rd lockdown is supposedly easing towards the end of March and Duncan is getting his vaccine tomorrow (I'm still waiting my turn) so we hope to be able to make our plan happen sometime in April.
Speaking of getting away, I've already started thinking of food I can prepare easily for the trip as, like many of your realise I'm sure, being vegan outside of a big city is still very tricky here. Many places will say that they cater for vegans in a bid not to lose out on our business but we've found the food almost always overpriced and disappointing. After our last attempt, in Wales, where we paid £15 each for a very promising sounding but meh main, we decided to self-cater and only ever go out if we happen to be near an establishment that understands that vegan cooking is as much about flavour as any other kind of cooking.
One thing that I always make for our trips is some kind of energy bar we can take with us on our hikes. This made me realise that I have not yet made flapjacks for the blog and so I shall rectify that right now. Flapjacks – which is what the Brits call oat bars – are one of the easiest things to make, they are very portable and full of fibre rich and satiating oats. They are often hailed as healthy, which in reality they are not. Not the traditional kind, anyway. They are traditionally made with a prolific amount of butter and sugar, some of which is unavoidable as they are what holds the oats together and gives them their moistness, but there are things that can be done to make them healthier.
I've done it by dialling down the amount of fat and sugar, by replacing some of the fat with mashed up banana and by using peanut butter instead of vegan butter or coconut oil, which would be an obvious substitution for the dairy butter used by traditional recipes. As a result, these vegan flapjacks are less indulgent than their non-vegan counterparts but still satisfying to eat. I drizzled them with chocolate, mainly for the looks – I'll admit – but you can totally skip that part if you'd rather. I recommend putting them in your pocket and going for a hike with a thermos of your favourite coffee, then finding a beautiful vantage point and having a flapjack with a view – they (like anything) taste so much better after a healthy dose of physical exertion.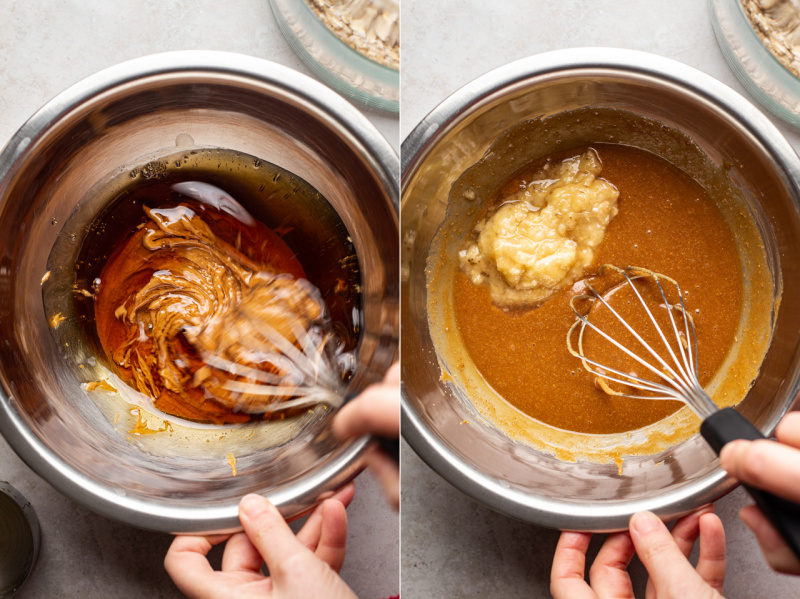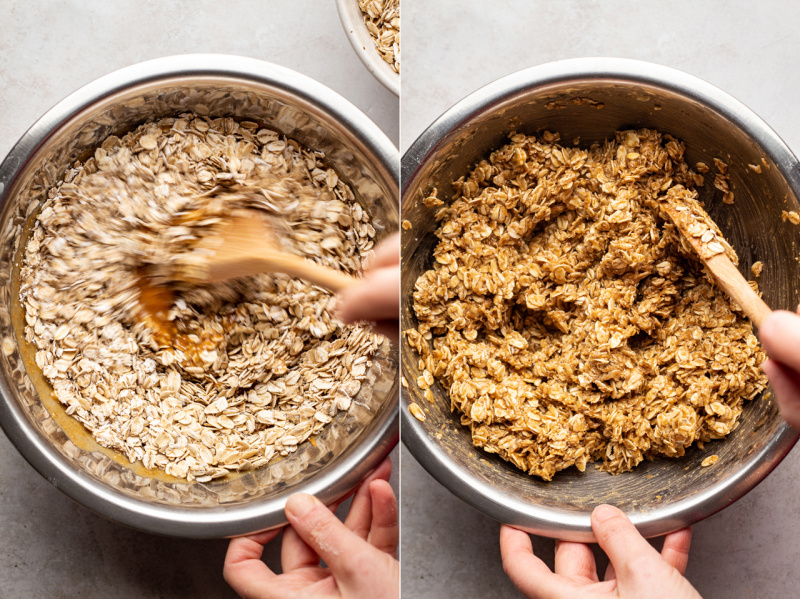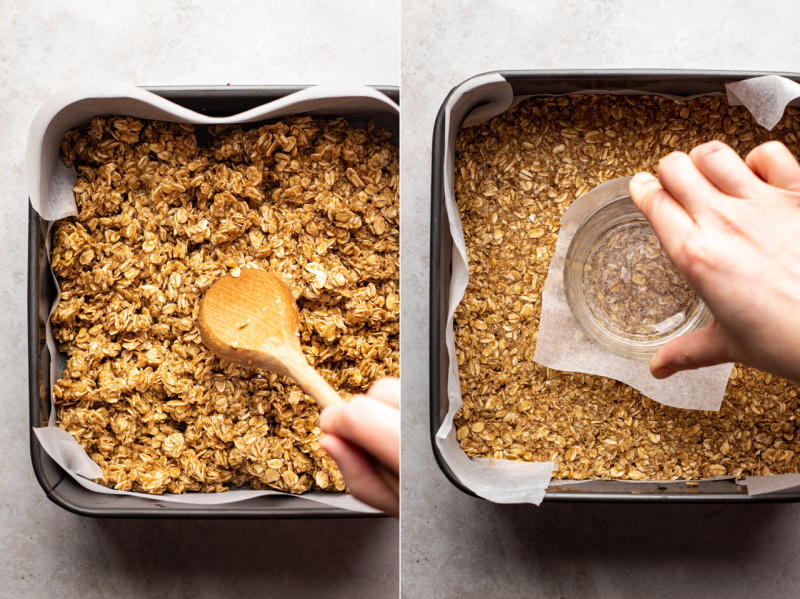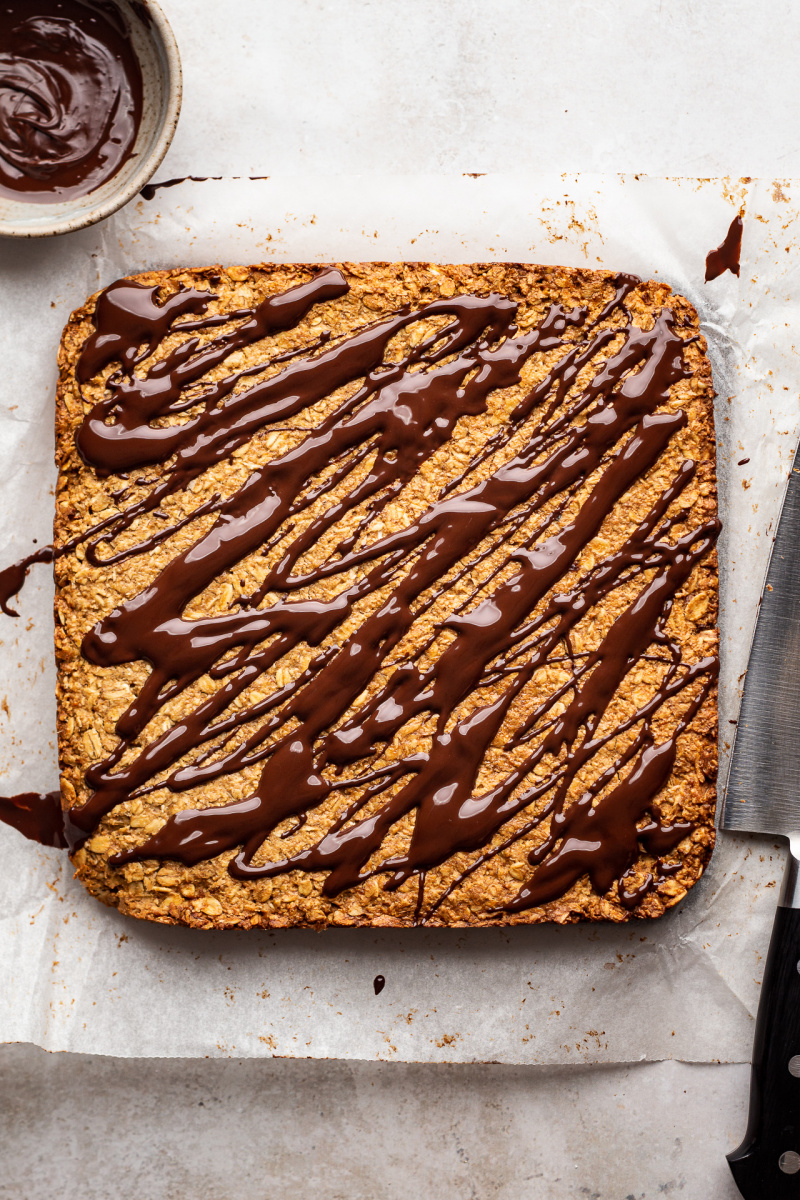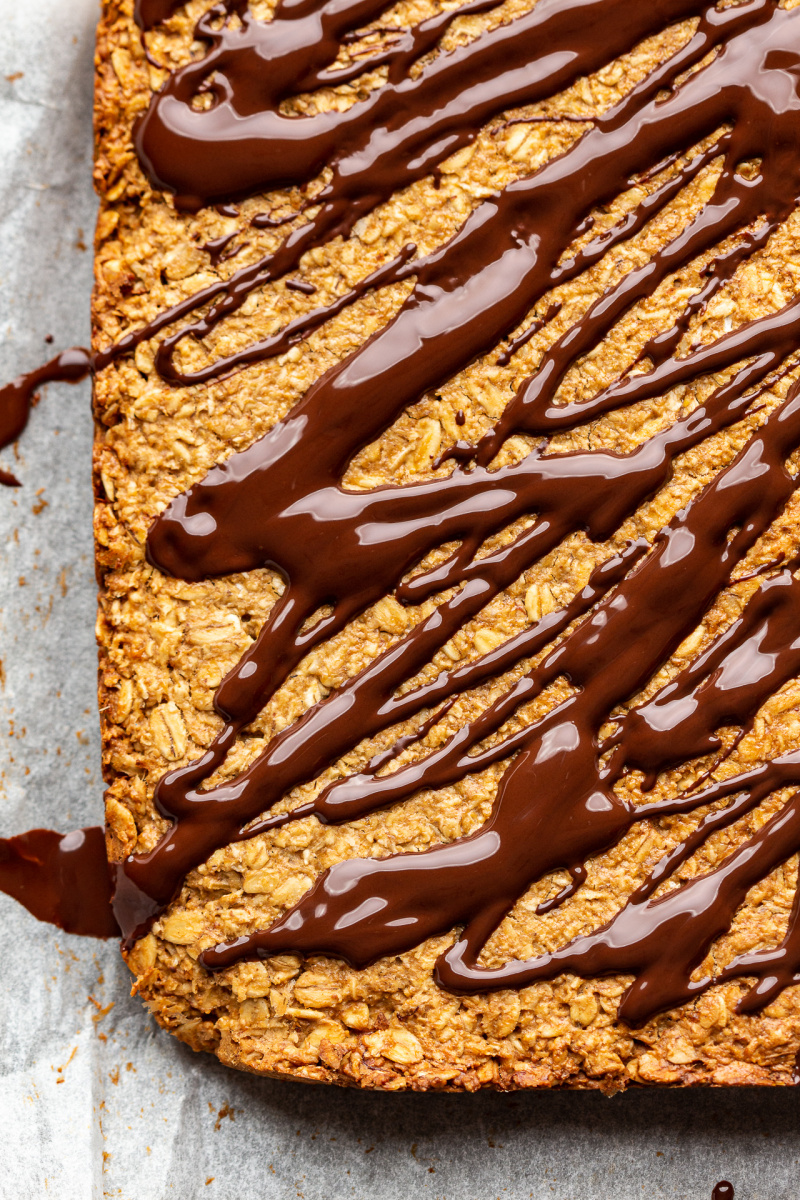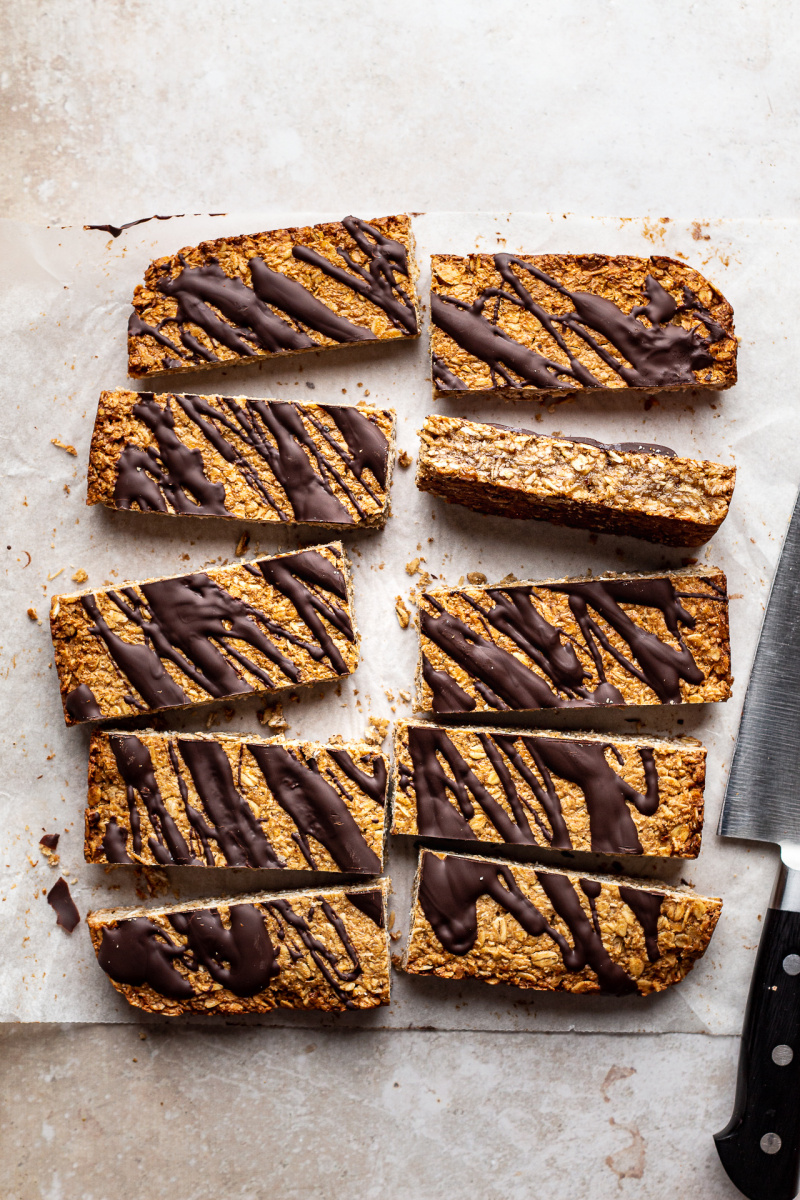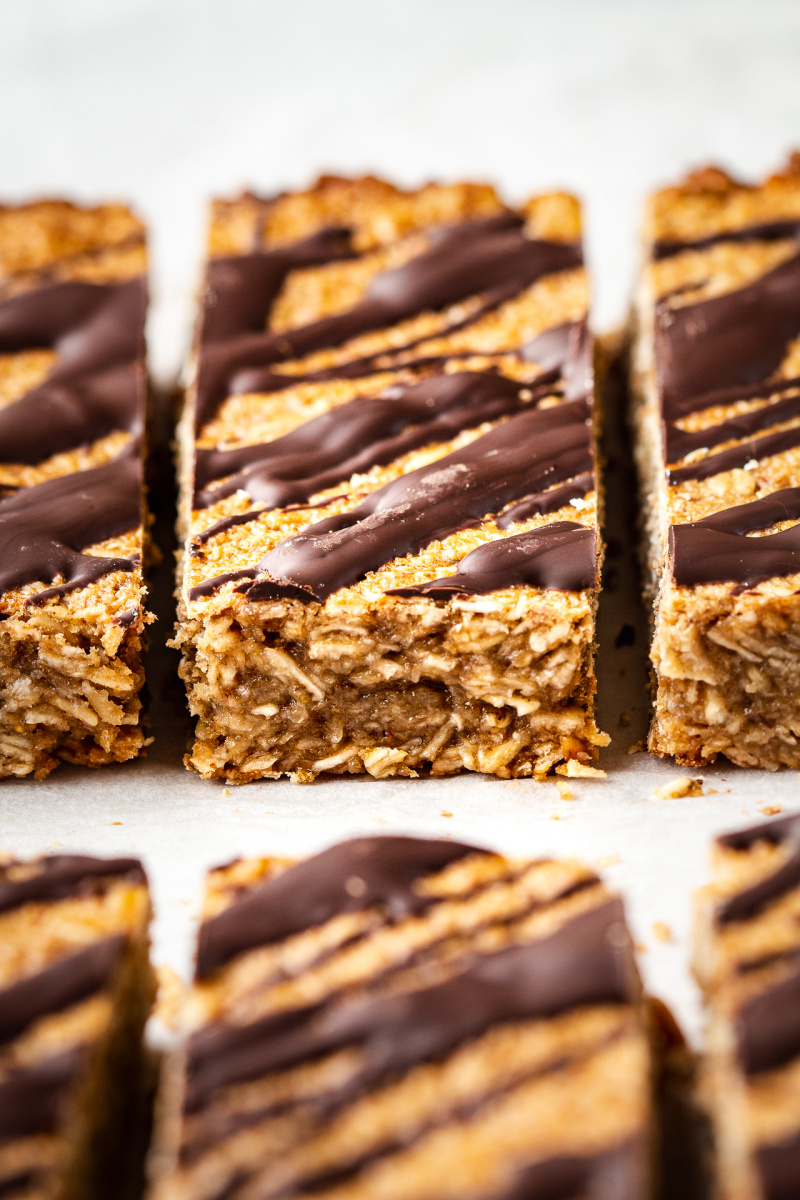 120 g / ½ cup peanut butter (or other nut or seed butter)
160 ml / 2/3 cup maple syrup
85 g / 1/3 cup mashed ripe banana (1 largish banana)
¼ tsp baking soda
¼ tsp fine salt
350 g / 3½ heaped cups large rolled oats* (GF certified if needed)
TOPPING (optional)
METHOD
Preheat the oven to 170° C / 340° F (no fan) oven and line a 20 cm / 8″ square baking tin (or similar) with baking paper.
Combine peanut butter and maple syrup in a mixing bowl, until the mixture is smooth and homogenous. I like to use a wire whisk for that.
Next, mix in well mashed banana, baking soda and salt.
Finally add in the oats. Stir until all the oats are evenly coated in the mixture and the 'dough' is sticky but not overly wet – if it's too wet, add a little bit more oats (this can happen especially when using cups to measure the oats).
Transfer the mixture to the prepared baking tray. Compress the mixture really well to make sure the bars hold together after baking – using an upside down glass is a good way.
Bake for about 30 minutes, until the oats start turning golden brown around the edges but resist the temptation to overbake as it will make the bars dry and crumbly.
Remove from the oven, compress the bars lightly again while warm.
OPTIONAL: Melt the chocolate over a water bath if using. Drizzle over the cooled bars.
Allow the bars to cool down completely and allow the chocolate topping to set before cutting with a sharp knife. Store in an airtight container, at room temperature, for up to a week.
NOTES
*Smaller (more processed) oats will work also, but I am a fan of rolled oats and they lend the bars more texture.