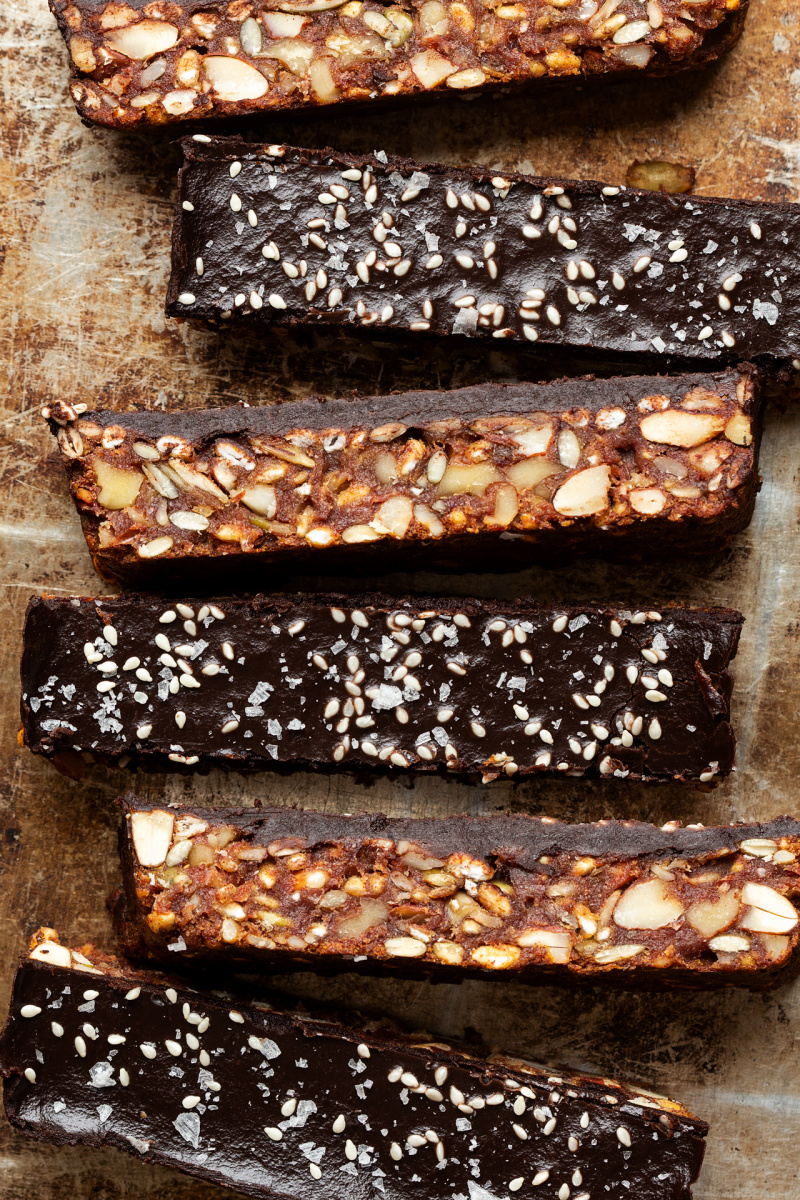 My house sounds horrendous as I type this. It feels like there is an angry bull downstairs launching itself at the walls and running around with an electric saw. The reason being that we are finally having our original Victorian floor (we felt so incredibly lucky to discover it underneath a horrible carpet!!) insulated and relaid to fix serious sloping issues and to join it with the kitchen-diner floor. In the next phase, all of the downstairs floor will be sanded and varnished – there is a lot of pressure to pick the right colour (argh…not again!!).
We've been waiting for this to happen for months, first it was our warm weather induced procrastination that delayed things (as other things had to be done before the floor) and then our contractor was fully booked until now. This work will transform our downstairs living space – we cannot wait to see the floor in its full glory. So excited.
I don't want to be seen as breathing down my floor guys' necks so I am politely keeping away, although I would love to actually be able to sit there and watch the process required to do this – I can be geeky like that. Especially now that we finally own a house, both Duncan and I find that we are suddenly really interested in learning about our house's construction, DIY tips and tricks etc – generally all things I used to let in one ear and out the other – it's funny how things change…
Recipewise, I concocted a bit of a sweet yet healthy treat for today. As you might have read, I vowed to quit sugar for January as my sweet cravings got out of control over Xmas and I didn't like the feeling at all. I am surprised to say that it has not been too bad, even the first few days did not see me craving sweet stuff too much, however I did permit myself a date or sometimes two on a daily basis. It was chocolate, cookies and cakes in particular that I wanted a bit of a break from, so a bit of natural sweetness was okay, I decided.
So these date and tahini bars are a healthier take on these ones I made last year. They are bound together by a thick date paste and ground up flax seeds and if you are feeling extra indulgent, I suggest coating them in a chocolate glaze sweetened with maple syrup (or more dates if you would rather…).
I've always loved the combination of sweet dates and nutty, ever so slightly bitter, tahini. I really feel that they belong together – I am sure that it is no coincidence that they both hail from the same geographical area – so I have combined them together again in these baked bars full of nuts and seeds and a smattering of DIY chocolate. I really love the result and I hope that so will you. Enjoy!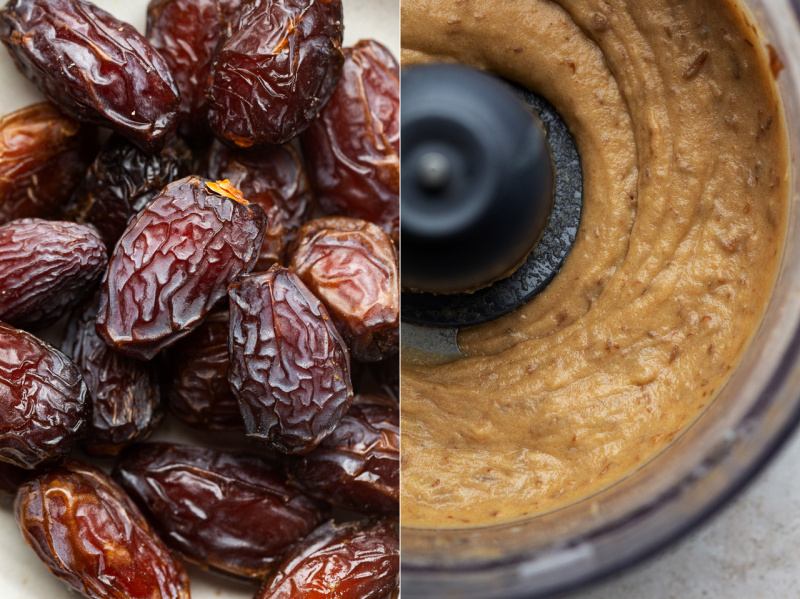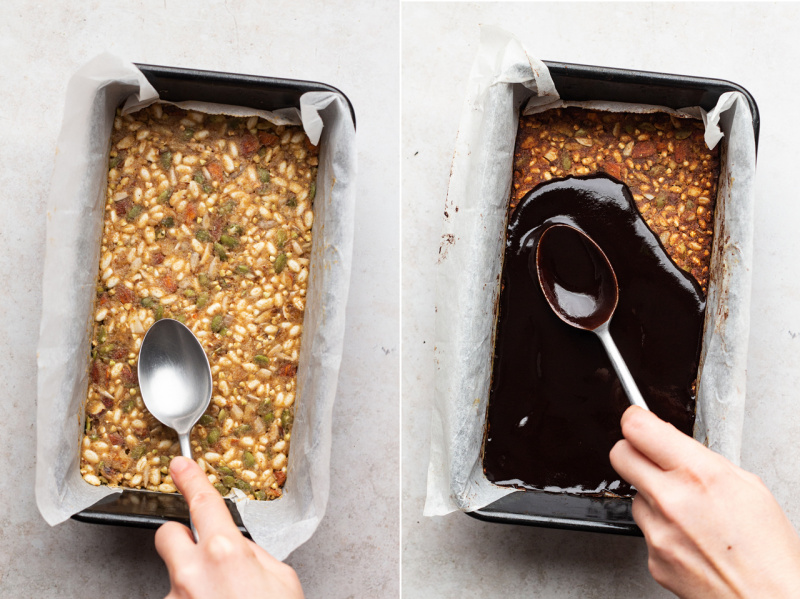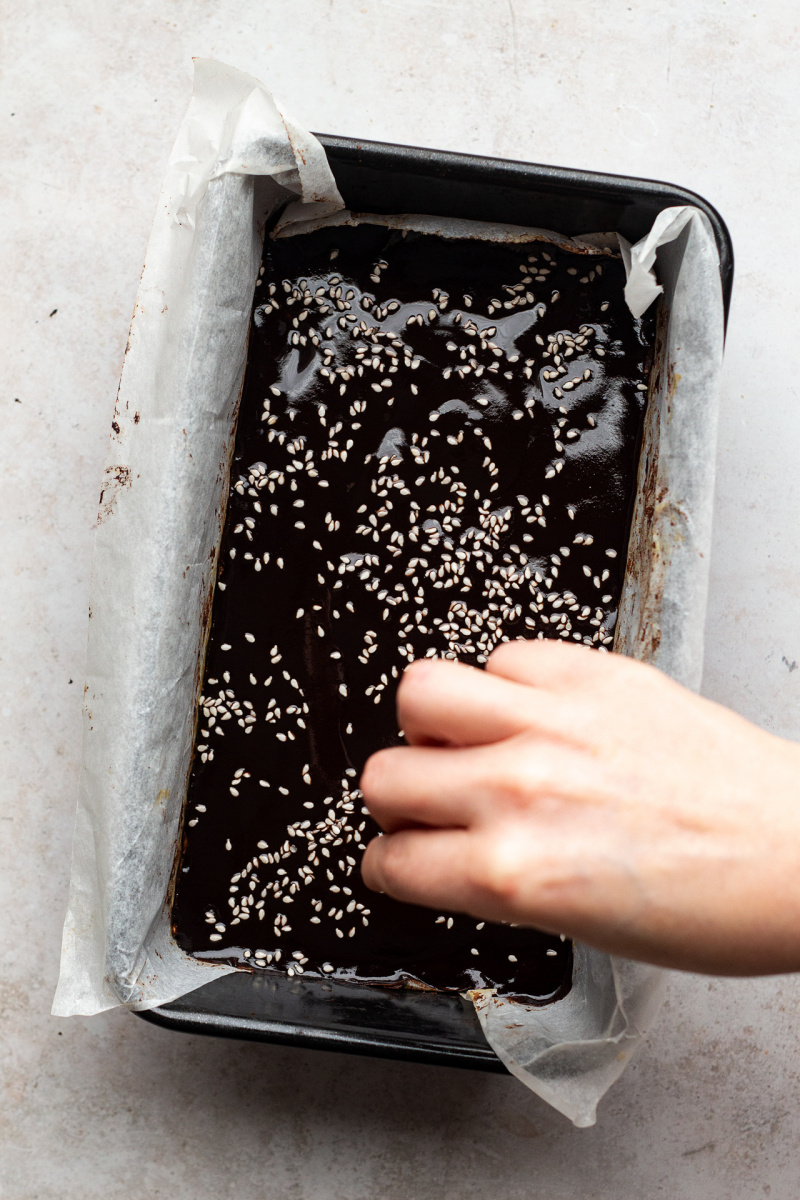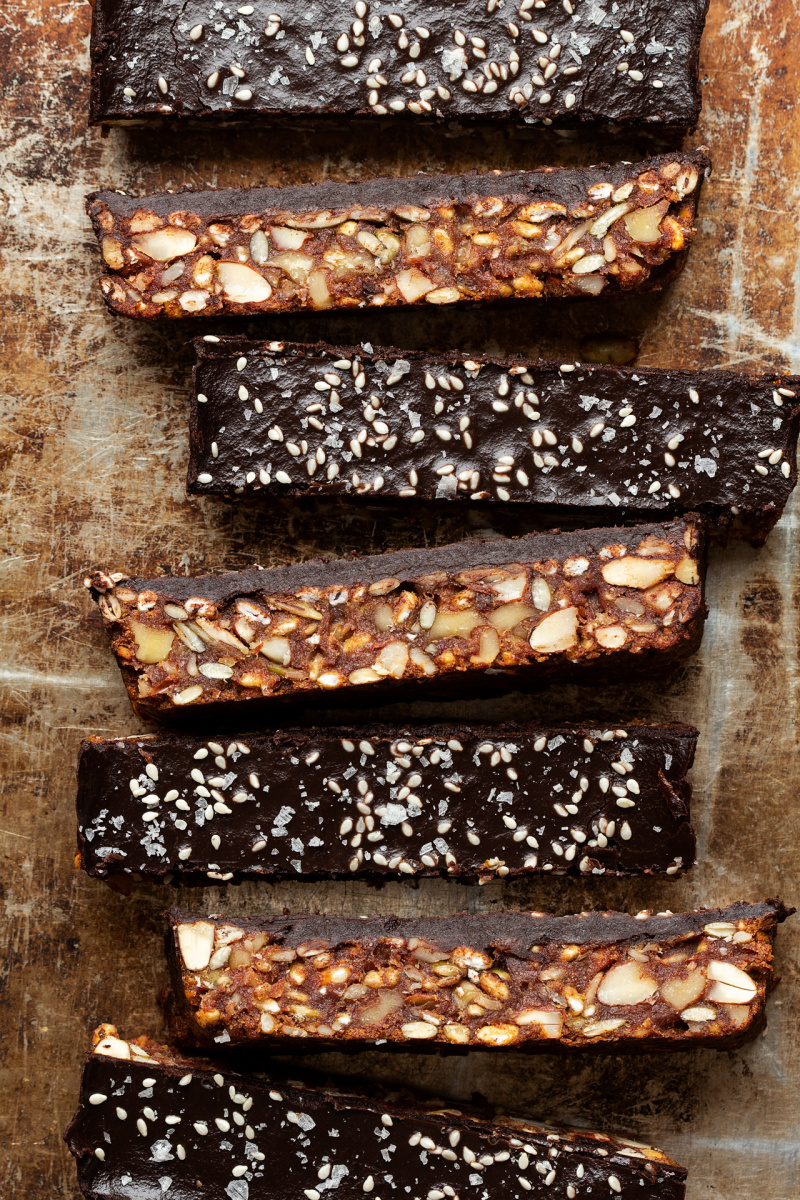 BARS
TOPPING
37 g / 3 tbsp coconut oil
3 tbsp cocoa powder
3 tbsp maple syrup (skip if using 250 g / 9 oz dates)
white sesame seeds, to garnish
sea salt flakes, to garnish
METHOD
Pit the dates and soak them in boiling water for 20 minutes. Use 250 g / 9 oz of dates if you want to use date paste (rather than maple syrup) to sweeten the chocolate layer too.
Meanwhile, line a small baking tin (I used a 2lb / 900 g baking tin*) with a piece of baking paper and preheat the oven to 150° C / 300° F.
Mix all the dry ingredients together in a large mixing bowl.
Place drained dates in a food processor, together with vanilla essence and tahini and process until smooth. Add 30 ml / 2 tbsp (not more!) of boiling water to keep the machine going without getting jammed. Process for 5 minutes, until super smooth and a thick paste forms. If using dates for the chocolate layer, save ¼ cup of the paste for later.
Stir the date / tahini mixture through the nuts and seeds mixture, ensuring it is evenly distributed throughout. You may need to use your hands to do this as the paste is thick.
Spread the mixture in the paper-lined baking tin. Press the mixture down really well so that there are no gaps / air pockets and the bars hold together well. Use a piece of baking paper with a flat-bottomed glass on top to be able to pack the mixture better.
Bake for about 30-40 minutes, they should be browned, no longer super soft / raw to the touch.
Take out of the oven and compress the mixture again using a flat-bottomed glass again. Then weigh it down with something heavy while the mixture is cooling down. Allow it to cool down completely before cutting or applying the topping.
Melt coconut oil on a low heat, stir through cocoa powder and maple syrup (or date paste – see NOTES).
Spread the chocolate layer on the cool bars, sprinkle with sesame seeds and salt flakes and refrigerate until the topping has set.
Cut into equal size pieces with a sharp knife. Store the bars in an airtight container.
NOTES
*I used a 2 lb / 900 g cake tin of the following dimensions: 18.5cm / 7″ x 8cm / 3″ x 6cm / 2.5″. (I used one like
this
).