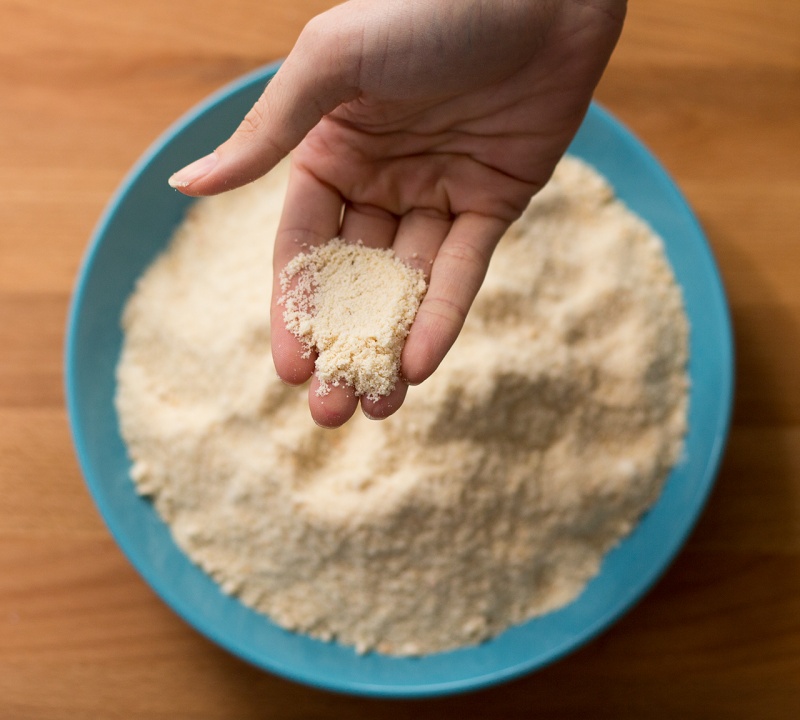 When you make almond milk at home, you end up with A LOT of almond pulp as a by-product! Before you reach for the bin, hang on a second – did you know could put it to a very good use and make your own almond flour? Given that almonds are rather expensive it's a great move as you'll have two homemade products for the price of one.
So to make your own almond meal, you need an oven tray, an oven and at least a blender or a coffee/nut grinder would be even better. In my experience, a coffee/nut grinder will give you best results – you'll end up with a fine powder, which is very close in texture to shop-bought almond meal.
A blender will give you a slightly coarser mix, but still fine enough to be able to use the flour in cookies (such as these), pancakes and cakes.
To save myself some work, I dry out wet almond pulp in the oven on the same day as I make my milk (or else it will go bad) and then store it in an airtight container. I do a batch grinding session once I've made my milk several times.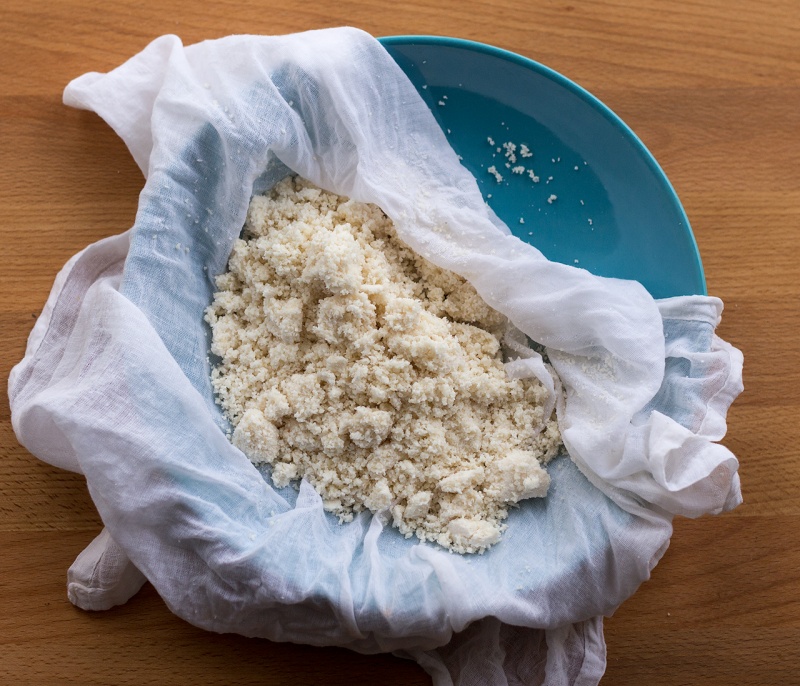 METHOD
Preheat your oven to 100° C / 210° F.
Spread wet almond pulp on a lined baking tray and put into the oven for about 1-1.5 hours (until the mixture is completely dry to the touch). Every half an hour, stir the mixture with a spoon to make sure that it dries out evenly. Don't worry if there are any odd lumps, they will go during grinding phase.
Put dried out pulp into a nut/coffee grinder or a clean blender and process until it has been ground finely.
Store in a cupboard, in an airtight container.