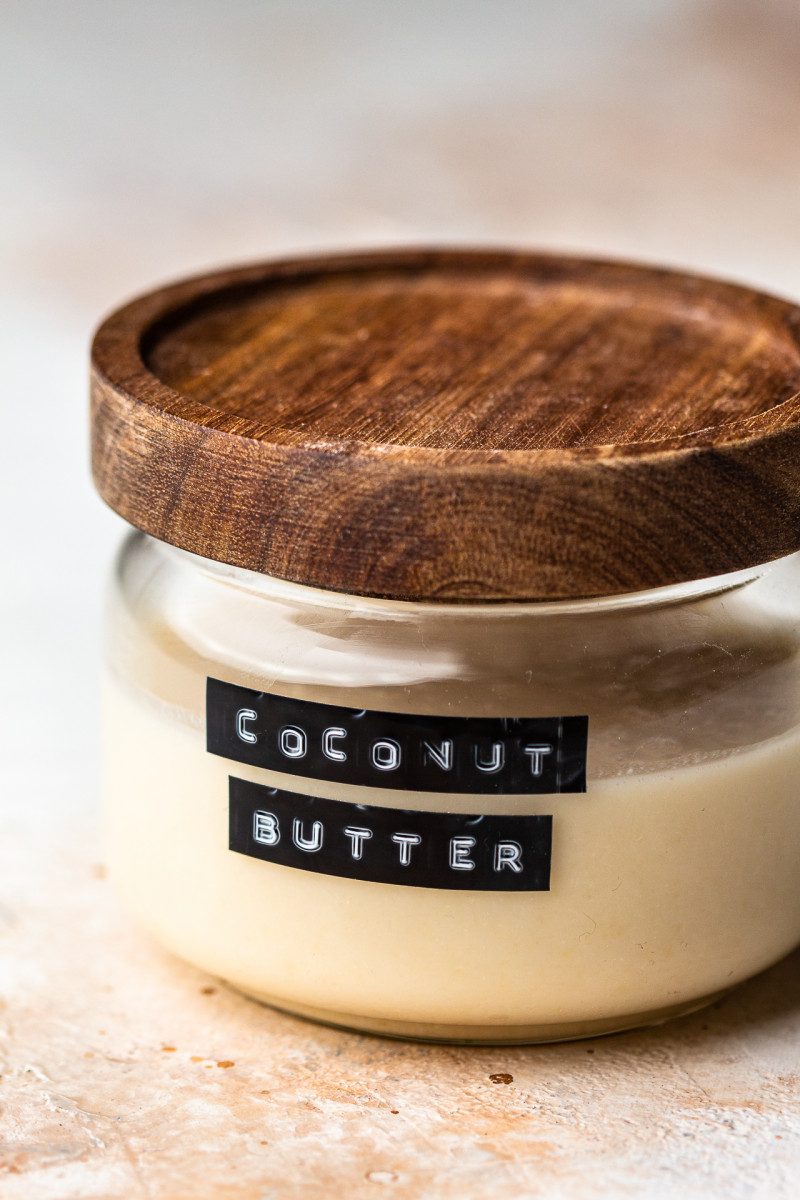 Today's post is not so much a recipe, but a simple method to make luscious coconut butter at home using only just one staple ingredient – desiccated coconut – and your trusted (old, mine is old) food processor or high speed blender if you are a lucky owner of one of those.
I use homemade coconut butter for making all sorts of coconut flavoured desserts, cookies and truffles. It's delicious drizzled on some pancakes or waffles and can be used in cakes instead of more processed fat, like oil or vegan block.
It's really cheap and easy to make at home. I make mine in a food processor but if you have a power blender, like Vitamix, you could use that too.
MORE ABOUT THE INGREDIENTS
DESSICATED COCONUT: this is the only ingredient you'll need. In the UK, desiccated coconut is a baking aisle staple, it's super cheap and widely available.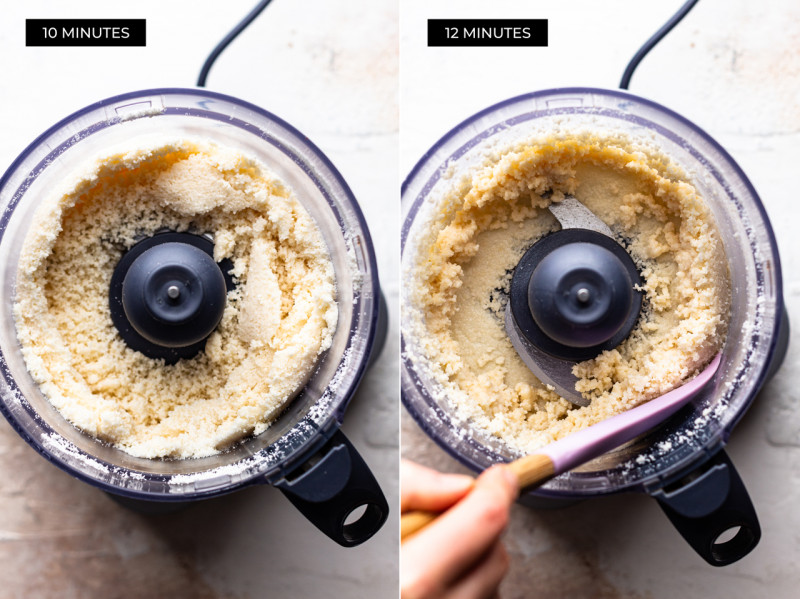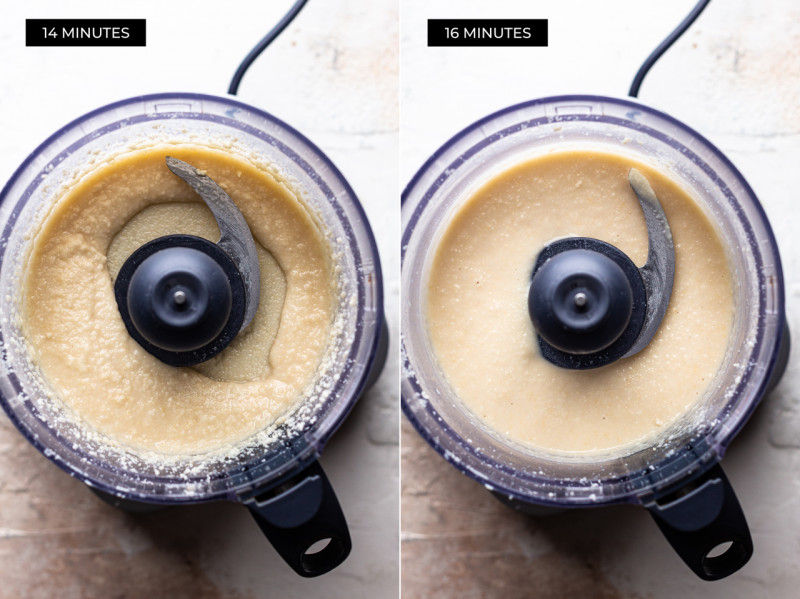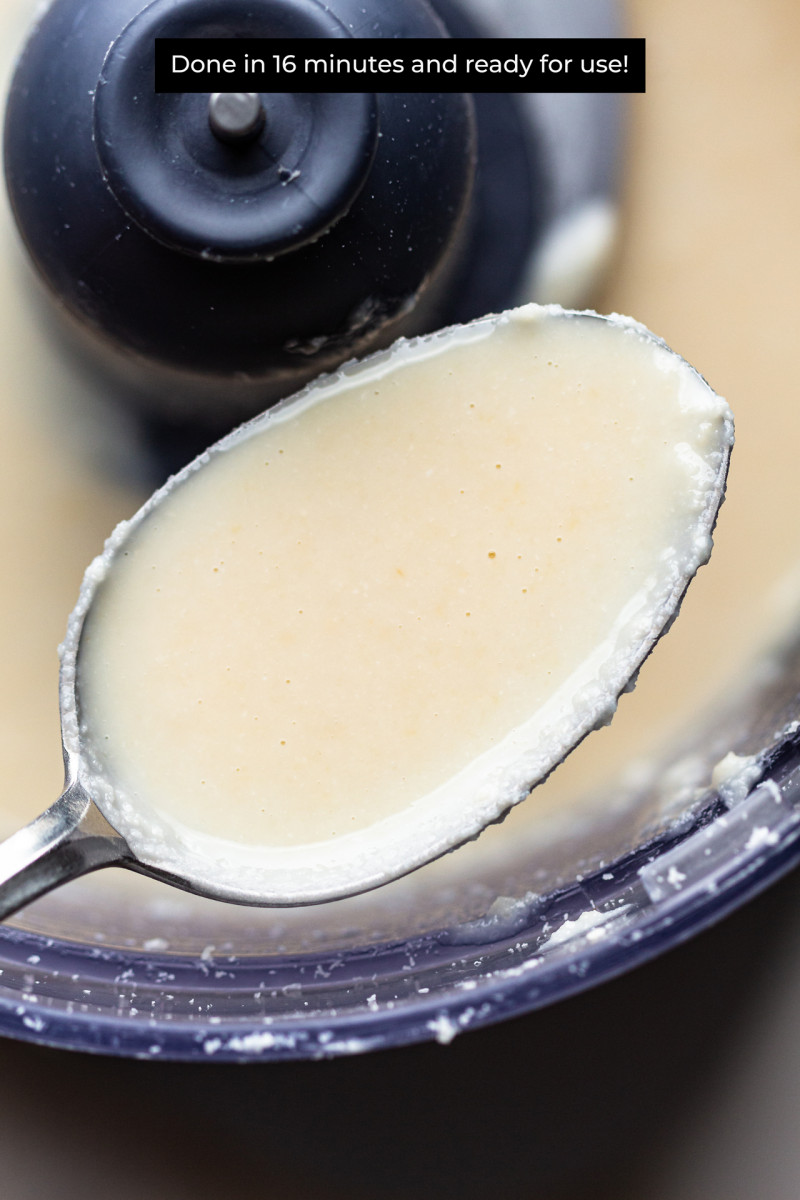 250 g / 3 cups desiccated coconut
METHOD
Place desiccated coconut in your food processor.
Process continuously for about 10-12 minutes, depending on your machine, stopping the machine every few minutes to scrape down the coconut that has gathered on to the walls.
Initially the mixture will look loose and dry, but after about 12 minutes (or less), coconut will start to release its natural oils and will no longer look dry. Scrape the mixture off the walls and carry on processing.
After about 2 more minutes, the mixture will be runny yet still quite coarse.
Give it 2 more minutes, until the mixture is uniform and runny like in my last picture. Transfer to jar and unless you plan to use it up straight away, keep in the fridge. Coconut butter will become solid in temperatures below 23° C / 74° F. To return it to its runny state, gently melt over a water bath (bain maire) or in a microwave.
NUTRITIONAL INFO
*per 1 tbsp (1/16 of the recipe)