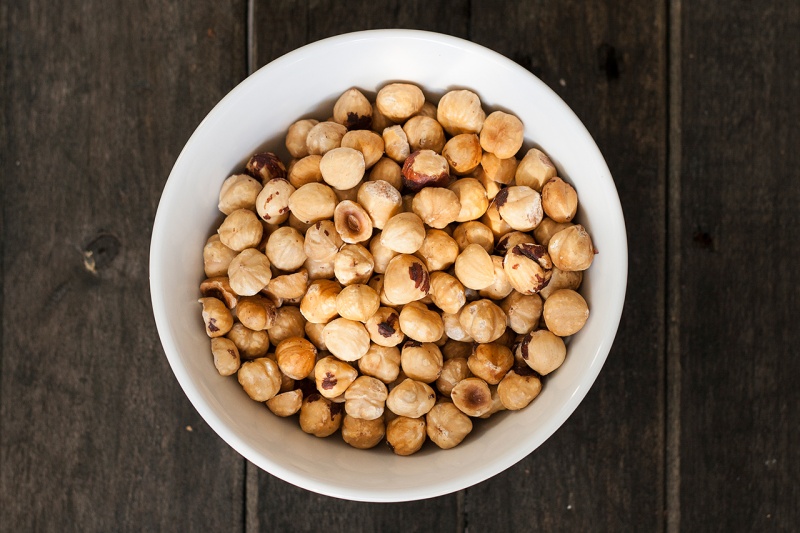 When I first learnt that you can make almost any vegan nut butter at home so easily, I was beyond excited (possibly I need to get out more).
The list of ingredients at the back of most commercially available jars is very long and you immediately assume that making a peanut butter, for example, is a complicated affair (requiring industrial strength machines).
Turns out that all you need is nuts, an oven (which is not necessary, but roasting the nuts beforehand gives the spread a rounder flavour) and a food processor. And it doesn't even need to be a super powerful food processor.
When I went home for Christmas, I dug out my mum's food processor, which I remember her using when I was only few years old. To be honest, I didn't have high hopes for the 70's food processor; but I was so wrong. I made a beautiful almond butter in a matter of a few minutes and the machine didn't even break sweat.
If that clapped out old-school gadget could do it, anything can. Go on, have a go, it's magic – and so much better for you too. You can also try my hazelnut and chocolate spread if you feel like something even more indulgent.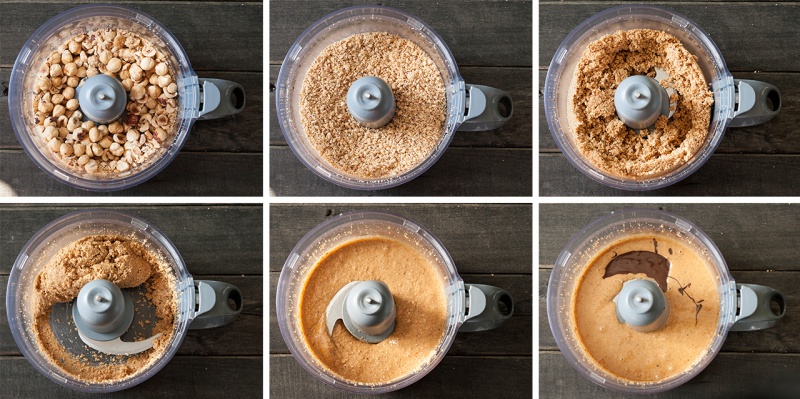 2 cups of nuts of your choice
a few pinches of salt (optional)
maple syrup or other sweetener (optional)
METHOD
Set the oven to 180° C / 350° F
Place nuts on a baking tray and roast for about 6-10 minutes. Give them a stir every 3 min or so and watch them as they can go from pale to burnt in a matter of seconds. The point is to get them nicely golden and not brown (once they turn brown they taste bitter).
Some nuts like hazelnuts, brazil nuts and peanuts can be peeled after roasting by putting them inside a kitchen towel and rubbing them between your hands. Mind you, not all of the skins will come off which is fine; it only adds to the taste. Others (like almonds) need to be blanched in hot water for the skins to come off, but there is no need as there are lots of nutrients in the skin (and leaving the skins on intensifies the flavour).
Once the nuts are roasted and cooled, place them in a food processor and process until you have smooth, honey/tahini-like consistency paste. It may seem like it will never happen – the nuts go through several stages during this process (see photo 2) –  but it will, trust me. If your food processor isn't the most powerful, let it rest for a few minutes now and then.