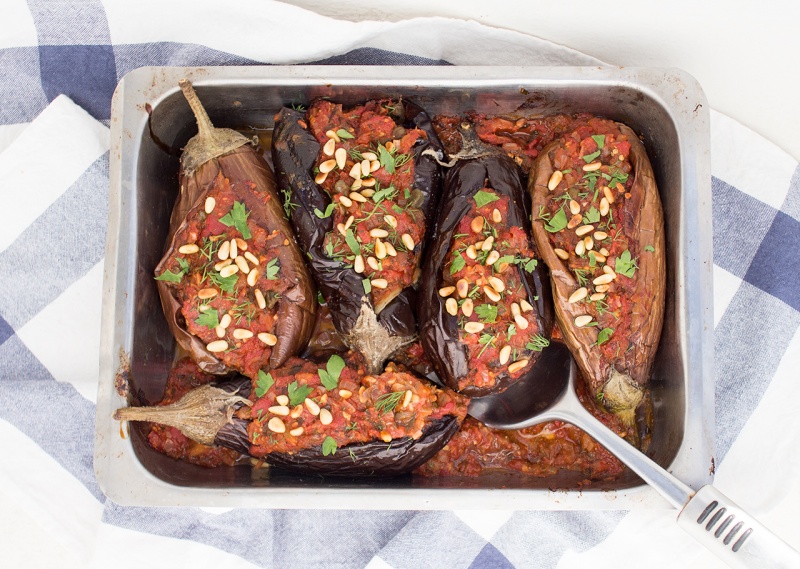 People often ask me if being vegan in Greece is difficult as the common perception is that all of the famous Greek dishes contain either meat or cheese: moussaka, pastitsio, Greek salad and souvlaki.
My answer is that it is actually quite easy as Greeks also have several naturally vegan dishes that are very, very tasty. In case you are planning a trip to this stunning country and want to stick to your vegan diet, make sure to ask for*: a delicious dip made from yellow split-peas called "fava", roast beetroot with garlic sauce "skordalia", stuffed peppers and tomatoes "gemista", sautéed Greek wild greens – "horta", giant baked beans "gigatnes plaki", roasted vegetables – "briam", a traditional Greek dessert – "halva", rice stuffed wine leaves "dolmades" and today's recipe known as "aubergine imam" or "imam bayildi". It is basically a vegetarian stuffed aubergine dish. You should be able to find all of the above in every decent Greek taverna so you won't go hungry.
As always, there are exceptions to every rule. On our recent greek ferry trip from Italy to Greece, nearly the entire food on offer contained some sort of meat. When I asked if there is anything vegetarian (I think 'vegan' would blow their mind…) apart from pasta with bland tomato sauce, I was shown a tray of green beans in tomato sauce. Upon closer inspection, however, it turned out that the said dish contains pieces of meat. When I pointed it out, the 'chef ' got very cross with me and slammed my only option (a plate of pasta with plain tomato sauce) in front of me in anger. I think he is yet to discover the wonders of eating vegetables on a regular basis.
Today's dish is one of these naturally vegan dishes, which would make any vegetarian or vegan travelling on my greek ferry sing with joy – aubergine imam. As far as I know, even though Greeks consider this dish theirs, it originates from Turkey where it is known under the name of "imam bayildi". As legend has it, its Turkish name (which means "priest fainted") derives from a tale of a Turkish priest who nearly fainted with pleasure at the delicious flavour of this dish.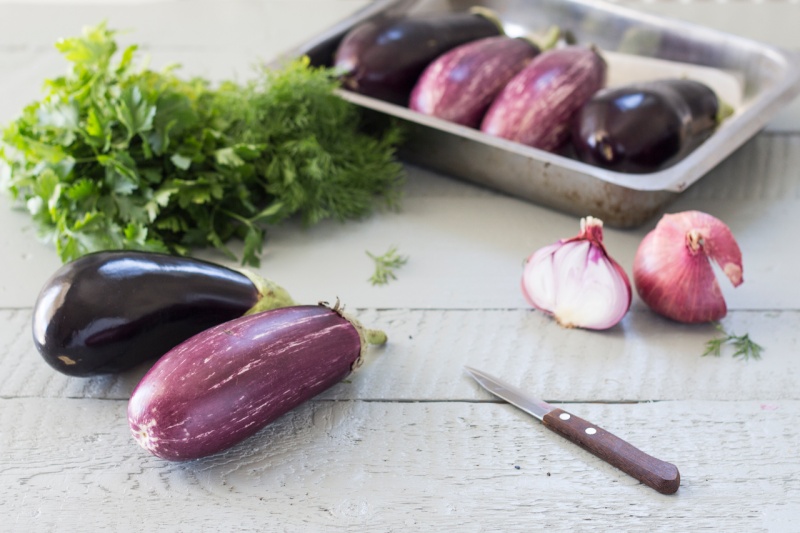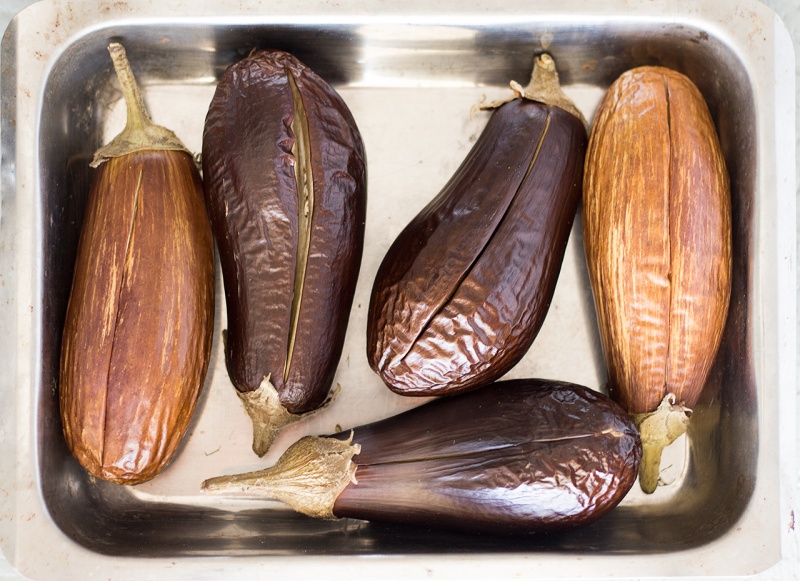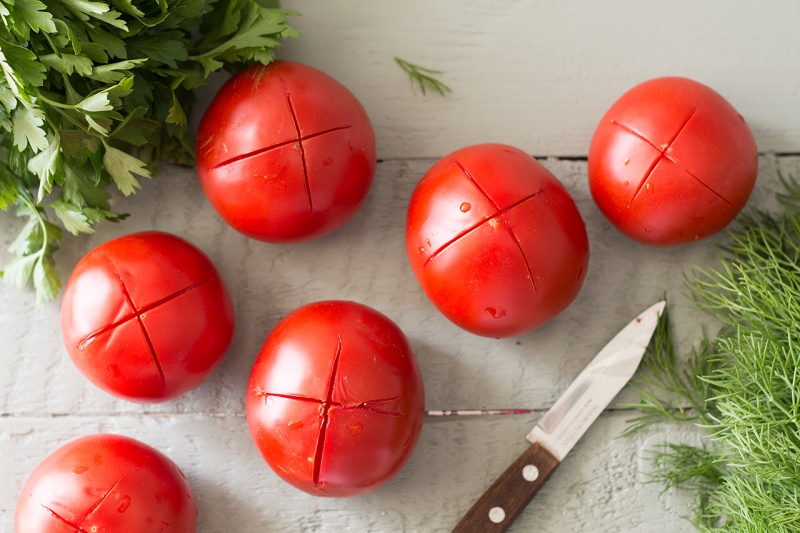 5 medium eggplants
3 tbsp / 45 ml olive oil
6 tomatoes, peeled and chopped roughly
1 large onion, chopped finely
4 garlic cloves, chopped finely
1 tsp ground cinnamon
a pinch of nutmeg
½ tsp sea salt + more to taste
freshly ground pepper, to taste
handful of fresh parsley
2 tbsp of fresh dill
1 tsp brown sugar (I used brown, unrefined)
2 tbsp pine nuts, dry roasted
METHOD
Preheat the oven to 230 º C / 450 º F.
Using a sharp knife, make deep slits in the aubergines, lengthwise (be careful not to pierce them all the way to the bottom). Fit the aubergines into a baking tray (slit side up) and pre-bake them for 30 minutes.
While the aubergines are baking, make the sauce. Heat up 1 and ½ tbsp olive oil in a pan. Add chopped onions and fry them gently until soft and translucent. Add chopped garlic to the onions and fry them off for another minute or two. Add cinnamon and coat the onion & garlic mixture in it. Set aside.
After 30 minutes, take pre-baked aubergines out of the oven and place them on a colander (in the sink) and let the excess water drain off. Reduce oven temperature to 180 º C / 355 º F
Once aubergines have drained and cooled off, scoop some of their flesh out to make room for the stuffing. Chop scooped out aubergine flesh finely and add to the onion and garlic mixture, together with chopped tomatoes. Fry it all off gently until tomatoes lose their moisture and you get a thick sauce. Season with sugar, salt and pepper. Add most of fresh parsely and dill (reserve a little for garnish.
Lightly salt the inside of scooped aubergines and fill them with the tomato mixture.
Snugly place them in an oven-proof dish and pour the rest of tomato mixture to the bottom of the dish with 1 and ½ tbsp of olive oil and 40 ml of water
Cover the tray with a piece of kitchen foil and bake in a 180 degree oven for about 20 minutes.
Serve warm or at room temperature, sprinkled with fresh dill or parsley and roasted pine nuts.
NOTES
*Make sure to double-check with your waiter if the dish is vegan as some, like Gemista, exist in meat versions too.