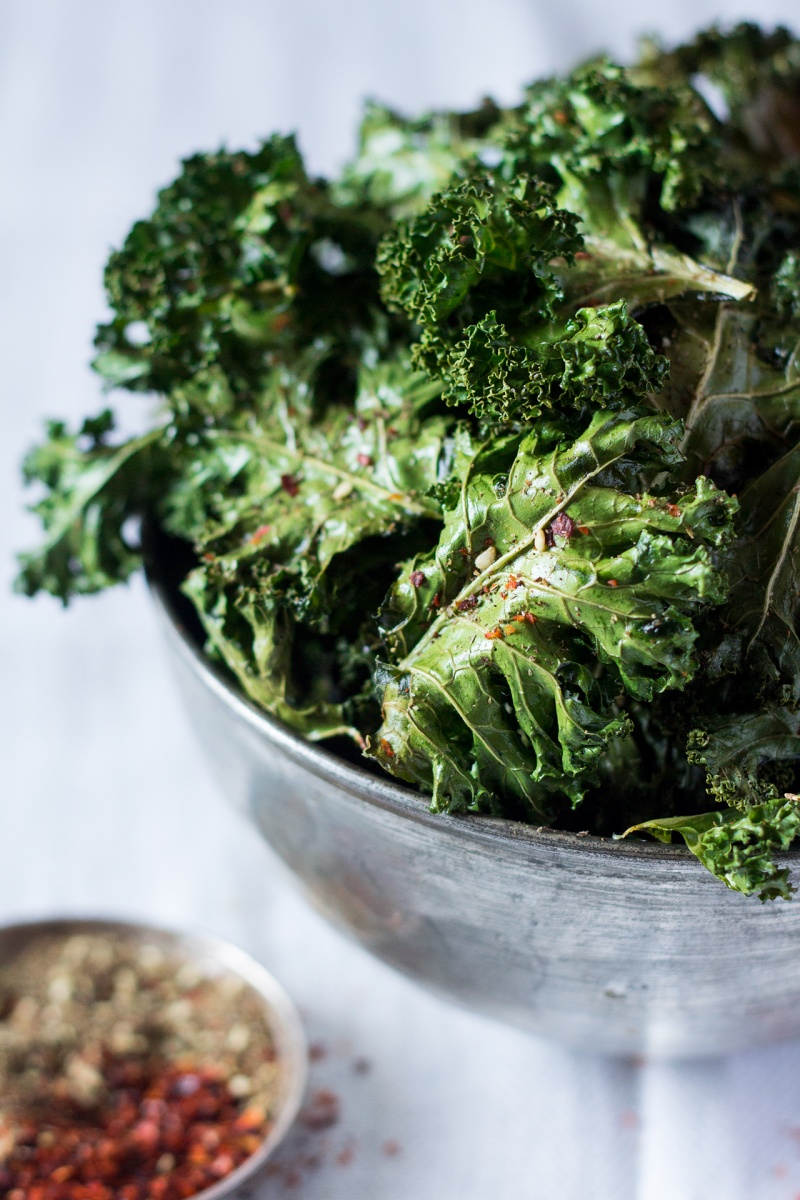 I must admit that when I first came across vegan kale chips in a health food store, I thought it was a bit of a well-marketed fad. I couldn't quite imagine how crisped up leaves would be nice to eat. And they were so ridiculously expensive that I didn't even consider buying a packet to try.
This week, I turned up at my local veg stall and asked for fresh kale. Like last time, the owner hopped on a scooter and off he went to his field nearby to pluck one out of the ground for me. Unlike last time, what he presented me with turned out to be big enough for me to seek shade under on hot summer days. I proceeded to make my usual things with kale by incorporating it into stir-fries and preparing it in a Sri Lankan style, but it continued to take over my small kitchen and we were about to hop on a ferry to Athens the next day. In my last ditch attempt to use up some of this dark green leafy goodness, I decided to give vegan kale chips a chance. I was skeptical, but when the tray came out of the oven I was really pleasantly surprised. The chips turned out to be super light, crispy and very, very addictive. Duncan tried one and the next minute he was all Oliver-like asking for a bowlful. He was a bit upset that we didn't end up feeding leftover kale to the local donkey but devouring bowls of vegan kale chips made him feel a bit better. And this is how vegan kale chips have become our thing, who would have thought it?!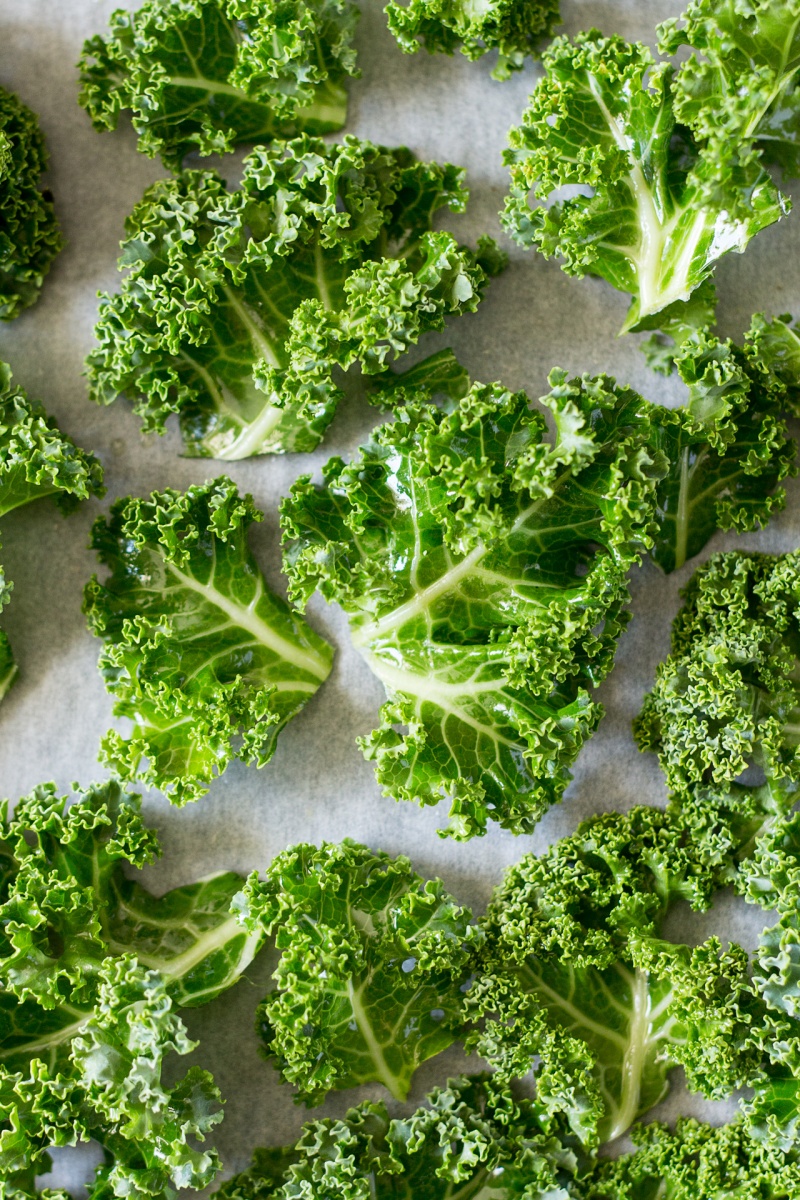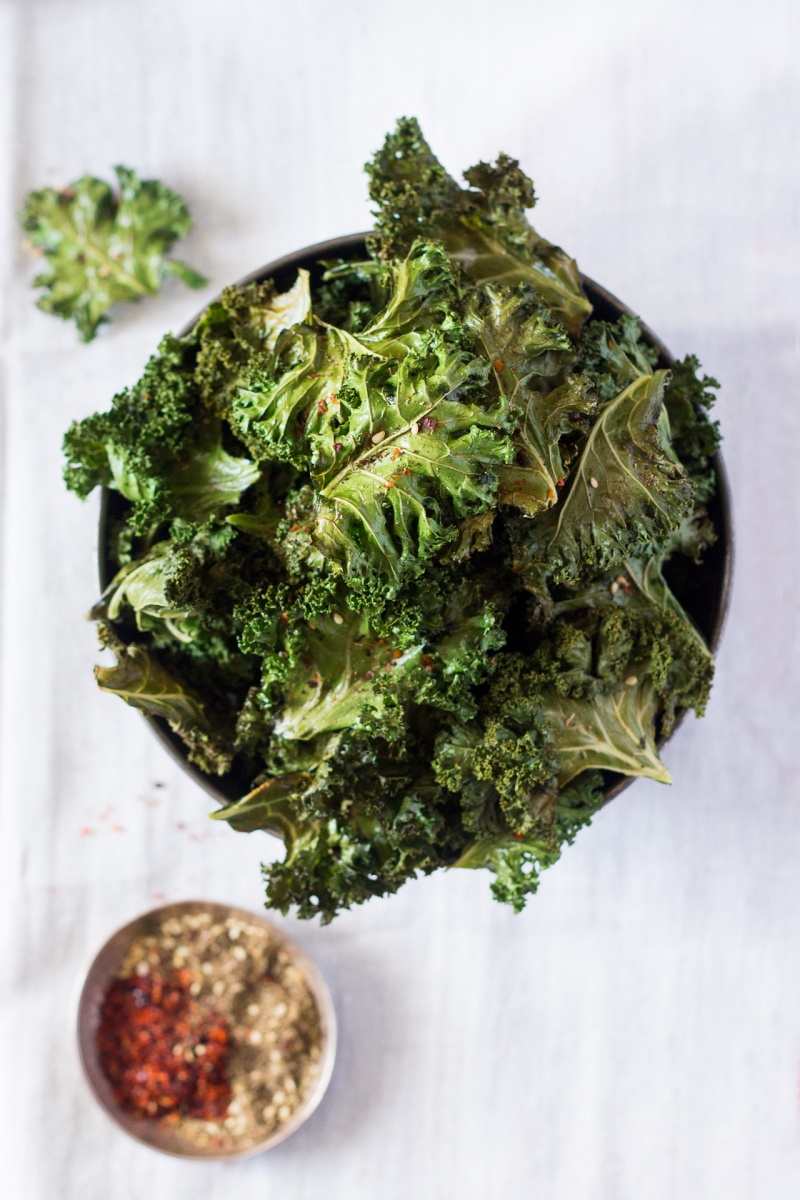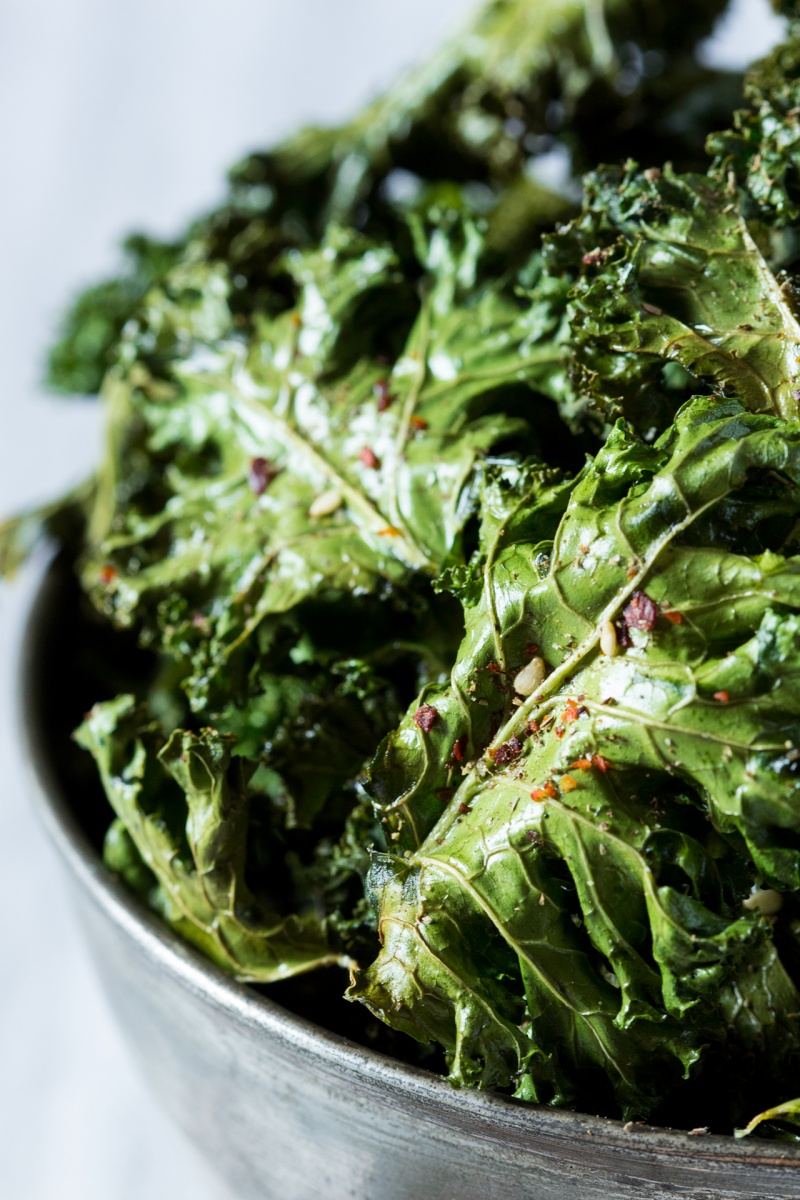 6 stalks of curly kale
about 1 tbsp olive oil
zaatar (optional) or salt
mild chilli (optional)
METHOD
Set the oven to 135º C / 275 º F and line a tray with a piece of baking paper.
Wash kale well, cut out tough, middle stems and chop into even size pieces. Dry well (that's important) with a paper towel or in a salad spinner.
Dip your fingers in olive oil and massage it into kale leaves including the frilly bits at the end. Place on a baking tray in a single layer (you will need to bake this amount in 2 batches). Make sure you do not overcrowd the baking tray. Bake for about 20 minutes, take baked kale out of the oven and allow it to cool (which will make it go even crispier). Enjoy with a sprinkle of zaatar and mild chilli or simply some salt.