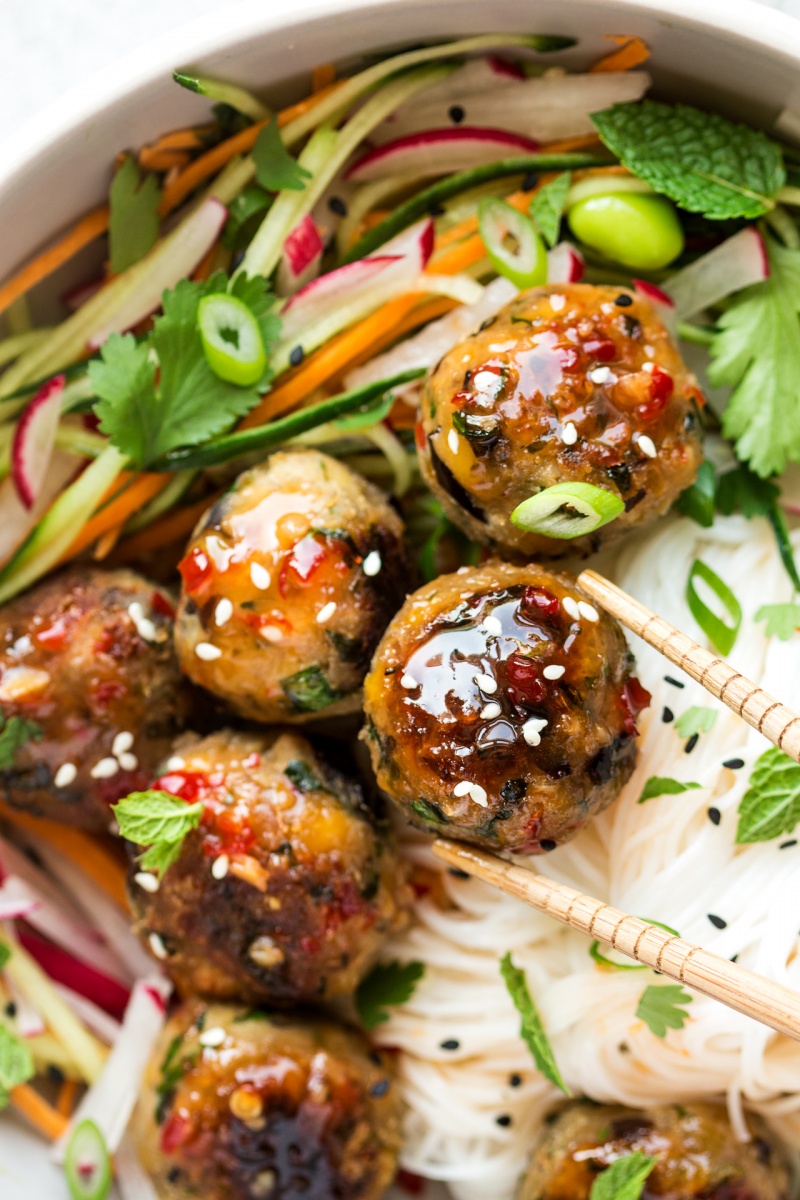 I'm so glad it's Friday at last as this week has been a bit testing, to be honest. Duncan had his sinus operation on Wednesday and he has been so unfazed by it – he spent a lot of time in hospitals in his 20s, so he is very au fait with them, whereas me, not so much. I get worried and scared so I was probably stressing for both of us. Luckily, the op went really well and the patient is recovering with an occasional cuddle from the healing cat.
Even though it's summer here, a proper summer for once, I have been waking up with a sore throat for the past two days. My eyes sting and my energy levels are low, so I think I might be coming down with something. Probably the same bug that one of Duncan's co-workers brought to work because his company has a Draconian sick leave policy. Duncan went down with it last weekend and now, it's my turn. Thanks a bunch! We were supposed to go to Wales this weekend to see friends we have not seen in years, but the jury is still out us to whether we will make it given the current state of affairs…
Okay, rather than moaning and feeling sorry for myself, let me tell you a bit about today's recipe, as I'm rather excited about it and I hope you'll love it! Because for some reason when things come easy to me, I feel like it's cheating (any psychologists out there know what the hell is wrong with me?!), I've decided to double the amount of work and do two different varieties of these puppies and cook each in two different ways too. Yup, and that's on a day when I am not feeling my best either… At least you get to benefit from my disordered thinking 😛 .
So the first batch I made was with cooked chickpeas and the second with smoked tofu. We've enjoyed them both immensely so choose whichever one appeals to you more.
These neatballs (aka vegan meatballs if you aren't down with the kids 😉 ) are flavoured with lemongrass, chilli and coriander as I'm hankering for some South East Asian travelling! They are by no means authentic (just a figment of my food-obsessed brain), but they taste good, so who cares!
They go rather well with a bowl of rice noodles or rice, a simple salad (I used carrot, cucumber, radishes, spring onions and herbs for mine), lashings of sweet chilli sauce, a squeeze of lime and a dash of soy sauce or tamari.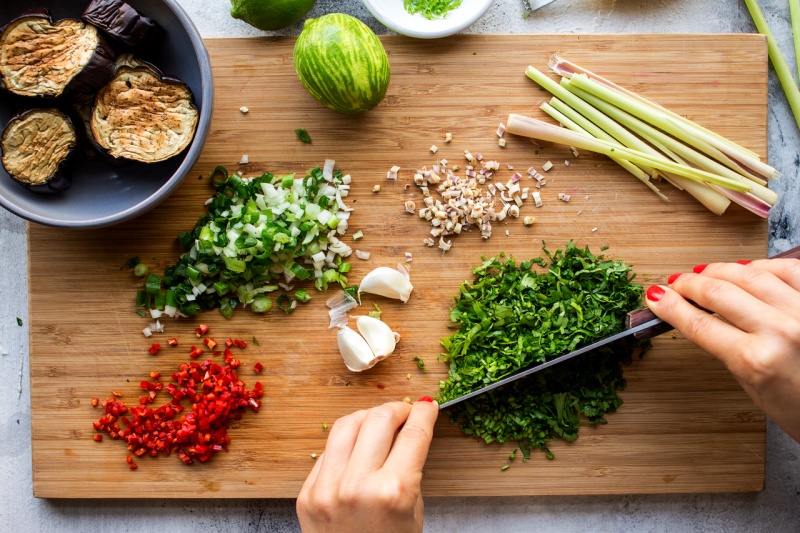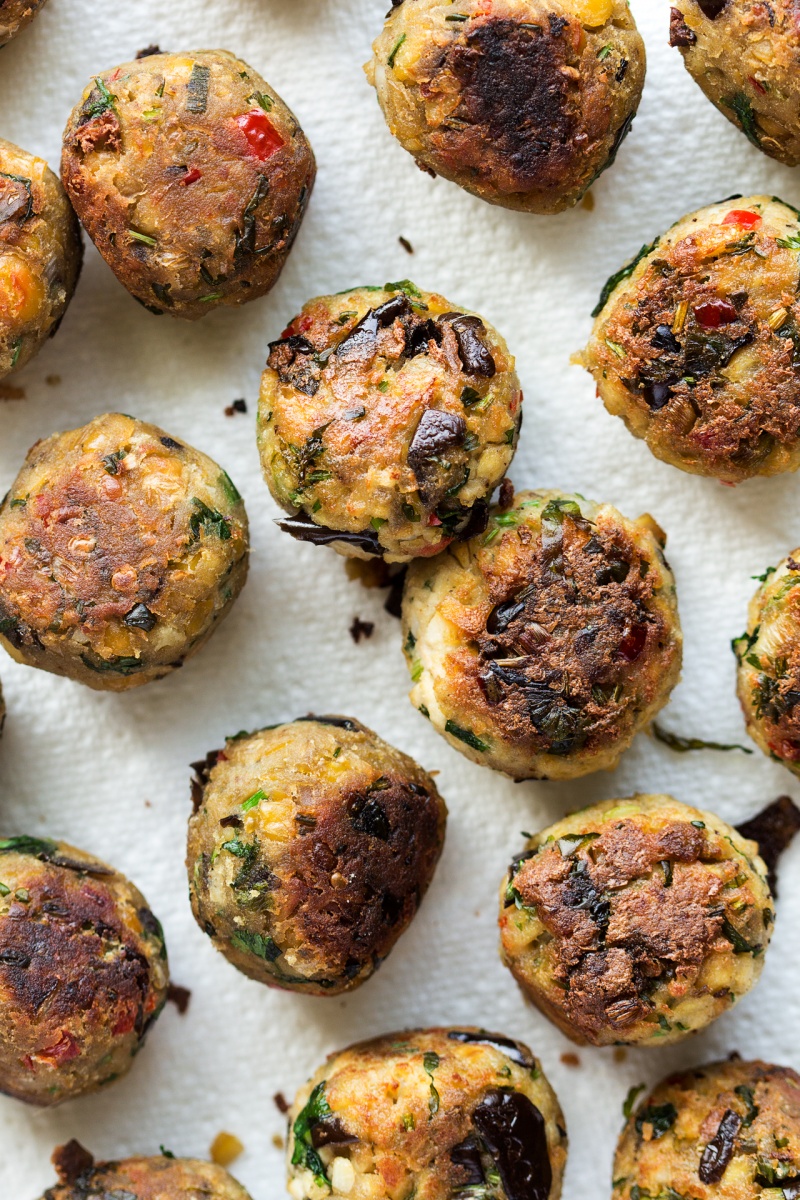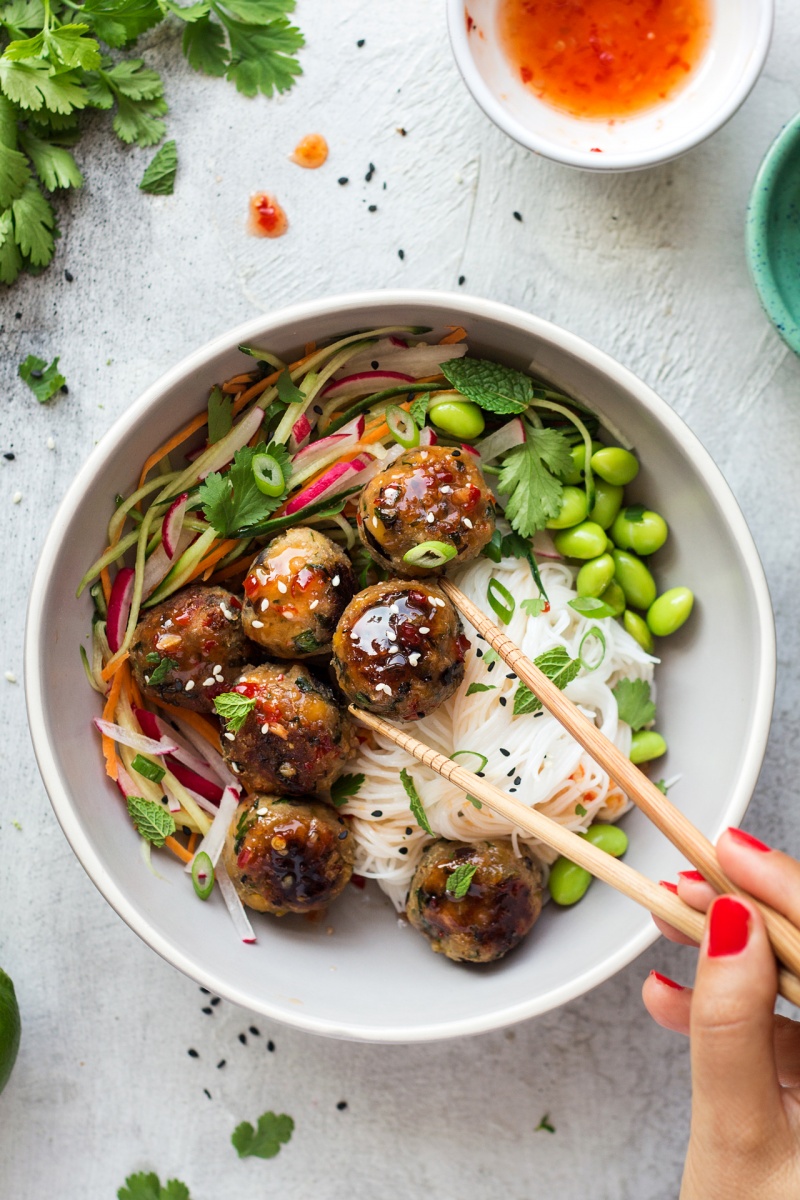 1 large aubergine / eggplant
250 g / 1½ cups cooked chickpeas OR 280 g firm or extra firm cotton tofu, pressed*
2-3 lemongrass stalks (I used 3), tender inner part only
2 garlic cloves, chopped very finely
1 medium heat chilli, adjust to taste
2 spring onions
15 g / 0.5 oz fresh coriander
1 tbsp neutral oil (I used rice bran oil), plus more for frying
1 tsp toasted sesame oil
zest of 1 lime
½ tsp white pepper, to taste
¾ tsp salt, adjust to taste
approximately 30 g / ¼ cup any flour (I used brown rice flour)
METHOD
Heat up your oven to 200º C / 390º F and line a baking tray with a piece of baking paper.
Cut your aubergine / eggplant into thick slices (about 1.5 cm / 0.6″) and arrange them on the prepared baking tray (no need to grease). Bake for about 30 minutes, until soft. Allow the slices to cool down completely.
Blitz the chickpeas (or tofu) in a food processor until you get a coarse, uniform mixture, but be careful not to overprocess them. Transfer to a large mixing bowl.
Chop up all your aromatics into a small dice: lemongrass, garlic, chilli, spring onions and coriander. Transfer the coriander to the mixing bowl with the shredded chickpeas / tofu.
Heat up 1 tbsp of neutral oil in a small frying pan or a wok and stir-fry all the aromatics until softened and fragrant. Add 1 tsp of toasted sesame oil at the end, just for flavour. Transfer the aromatics to the large mixing bowl.
Transfer the cold aubergine slices to the food processor and process, but be careful not to over process as we don't want baba ganoush here. Transfer the mixture to the mixing bowl with the remaining ingredients.
Finally, add lime zest and season with salt and pepper to taste.
Mix in the flour, start off with ¼ cup and add more later if the mixture is too wet after it's had a chance to chill. Refrigerate the mixture for at least 1 hour or stick it in the freezer for 20 minutes if you are in a rush.
Once chilled, squeeze portions of the mixture in your palm to make it stick to itself and then roll into balls (mine were 20 g each) in your hands. If the mixture is too wet, add a touch more flour, but don't go crazy, especially if you intend to bake the neatballs as baking will dry them out a bit more than frying.
BAKING
Before you are ready to make your neatballs, heat up your oven to 180° C / 355° F and brush a baking tray with a little oil.
Arrange your neatballs on the pre-oiled baking tray. Bake for about 15 minutes.
Using a flat knife or a spatula, flip each neatball gently to the other side and bake for a further 15 minutes. You may need to brush a little bit more oil underneath each neatball as you flip them.
FRYING
If you want to pan fry your neatballs, heat up enough oil so that it covers the bottom of the frying pan.
Once the oil is hot, arrange the neatballs on the pan in a clockwise fashion so that you know which ones have been frying the longest. Leave them alone for a few minutes before cutting them off the pan with a flat knife or a small spatula. If lifted too early, they will stick to the pan.
Allow them to brown on all sides, nudging them gently to a new side every now and then. Drain on a paper towel after frying, handle with care as they are fragile when straight off the pan. They firm up as they cool.
Serve with a simple Asian-inspired salad, rice noodles and a sweet chilli sauce.
NOTES
*Unless you are using a brand like Tofoo, which is vacuum packed and does not require pressing – just squeeze it out well.