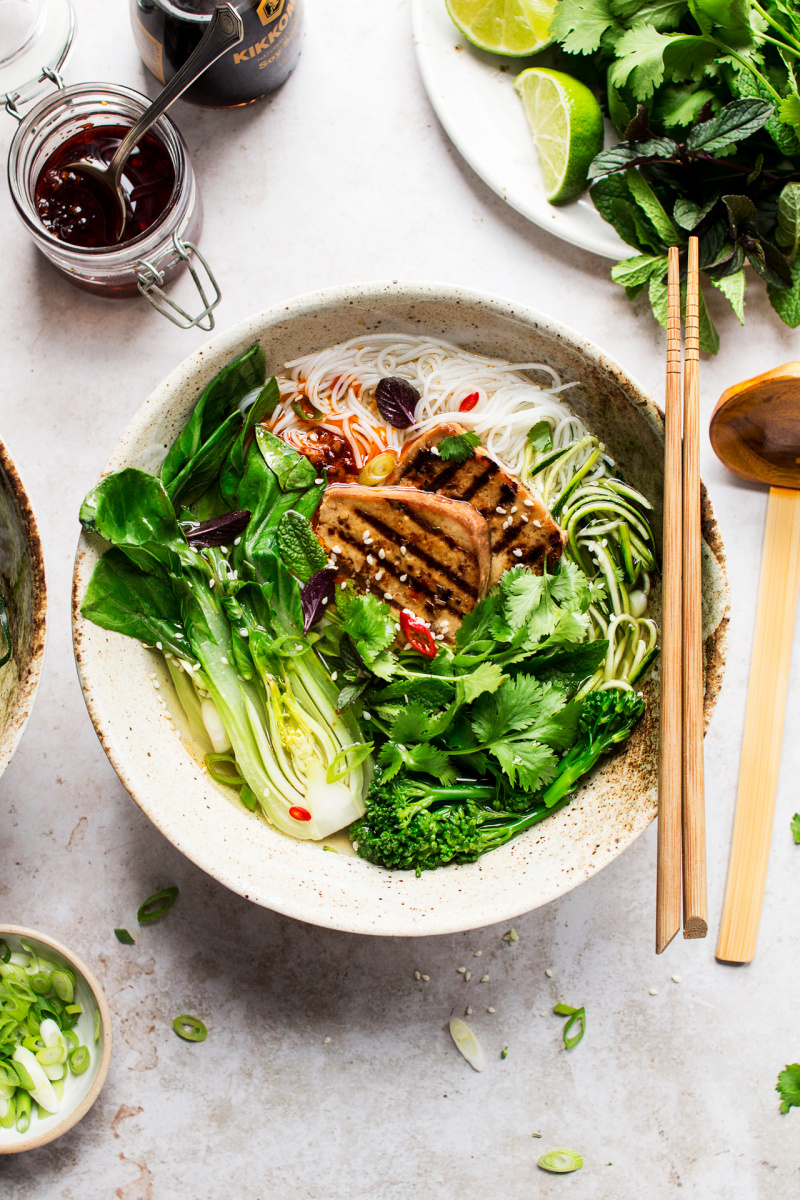 Hope you guys have had a good week and have exciting weekend plans ahead? We've spent the past weekend socialising with my brother and his girlfriend who were visiting. It was a lot of fun, even if the weather was a tad disappointing – we were walking around Bristol in strong wind and rain on Saturday, which is a shame as our guests have not been here before and a blue sky would have definitely left a better impression.
It was fun, nevertheless, even if we all overate (I put my hand up sheepishly…I am a feeder, you see!) to the point that we were looking forward to spending some time away from the table and getting back to our exercise routine once we part ways.
We are planning to spend this weekend recharging our batteries so that we can socialise again the weekend after. I am attending a day pottery course on Saturday, which was my birthday present from Duncan and which I am looking forward to immensely and on Sunday, we plan to simply spend some relaxing time together.
Although technically it is May, I find that the weather has been blowing hot and cold lately and I cannot quite dispense with putting the heating on just yet and I am still craving warming and comforting food. This is why I've decided to make a warming noodle soup today, it heroes my favourite flavours of lemongrass, coriander, ginger and lime leaves. It's light and fragrant yet warming and filling thanks to all the beautiful trimmings that a soup like this usually calls for. I went for char-grilled tofu, noodles, pak choi, tenderstem broccoli and heaps of fresh coriander.
I am very lucky as Bristol has a lot of stores that sell a plethora of Asian ingredients, from Chinese to Malay and I am all over that. Stepping into one of these stores, I am like a kid in a sweet shop – excited about what every single thing tastes like and what it is traditionally used for. There is so much to discover that I don't think I will ever get bored of going there, reading up on all of these exotic ingredients and putting them to use in my own kitchen. If only I could do that for a living 😉 .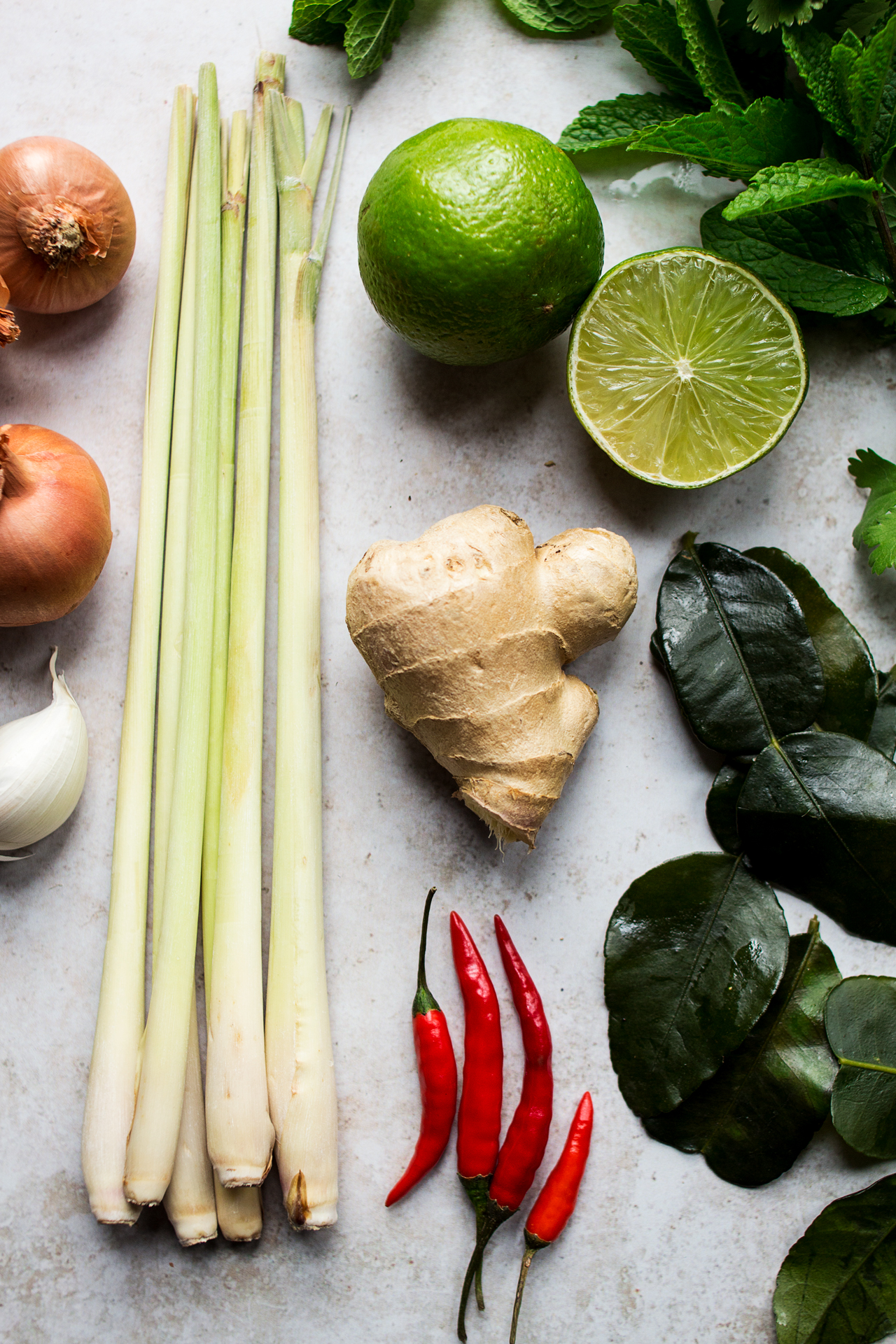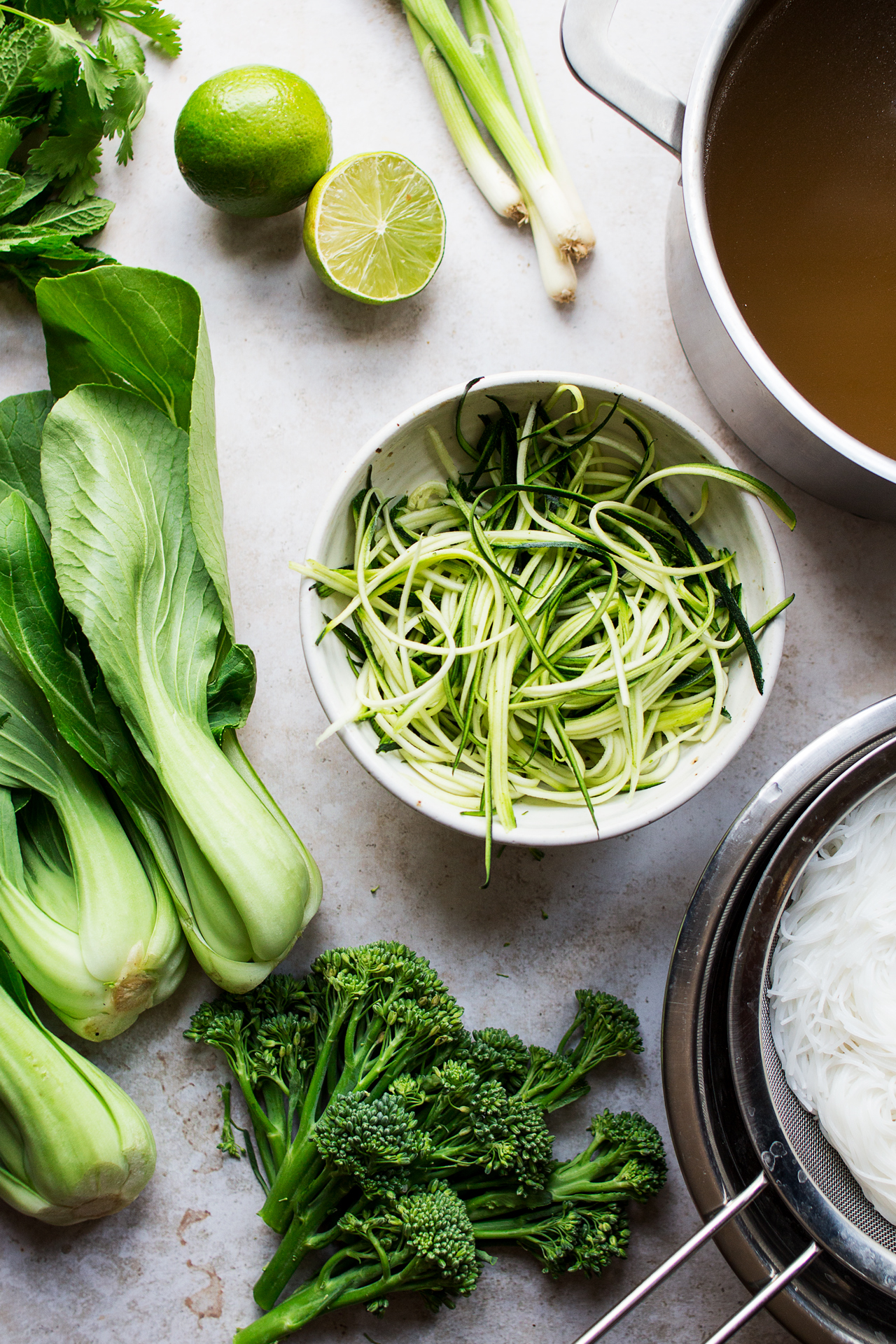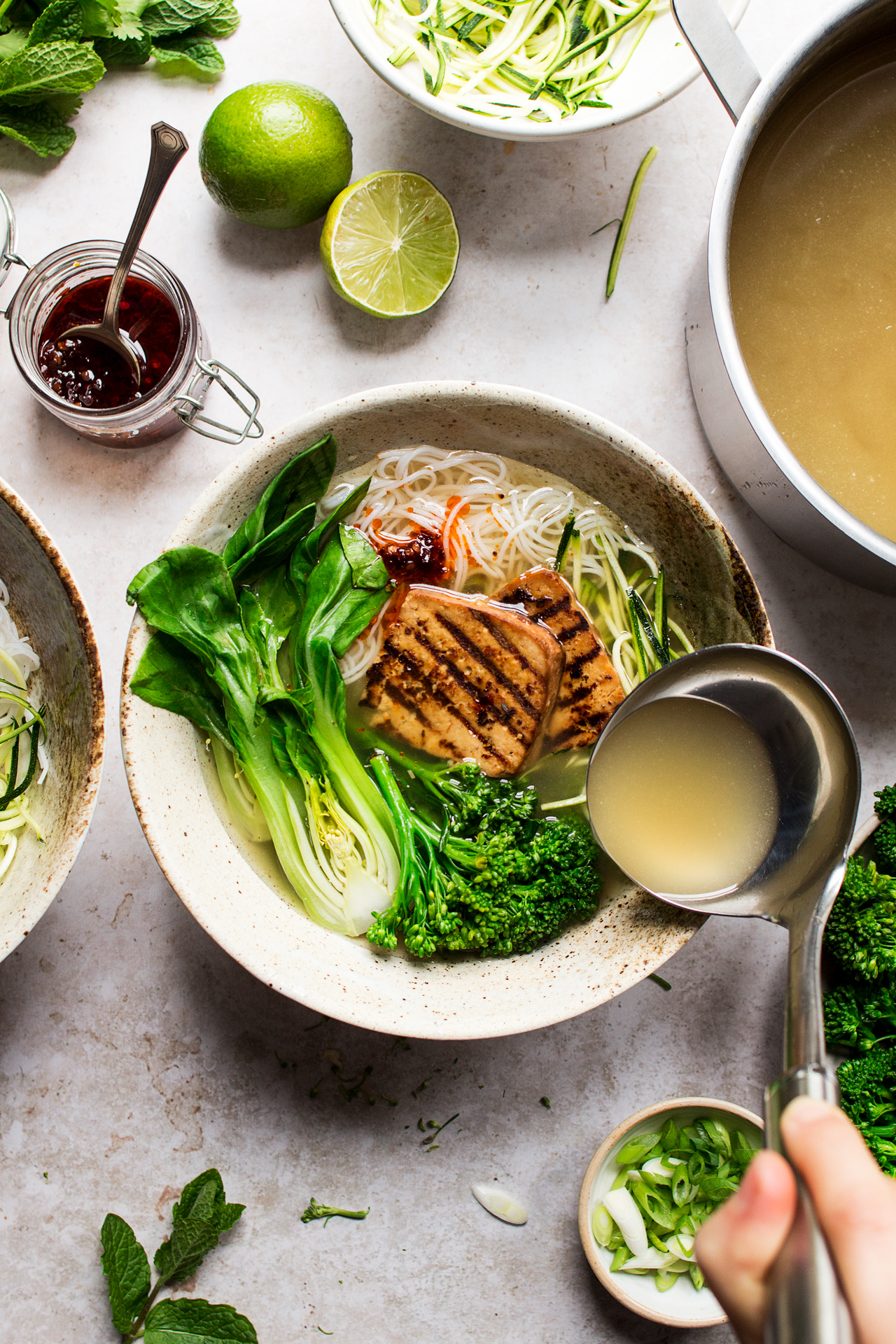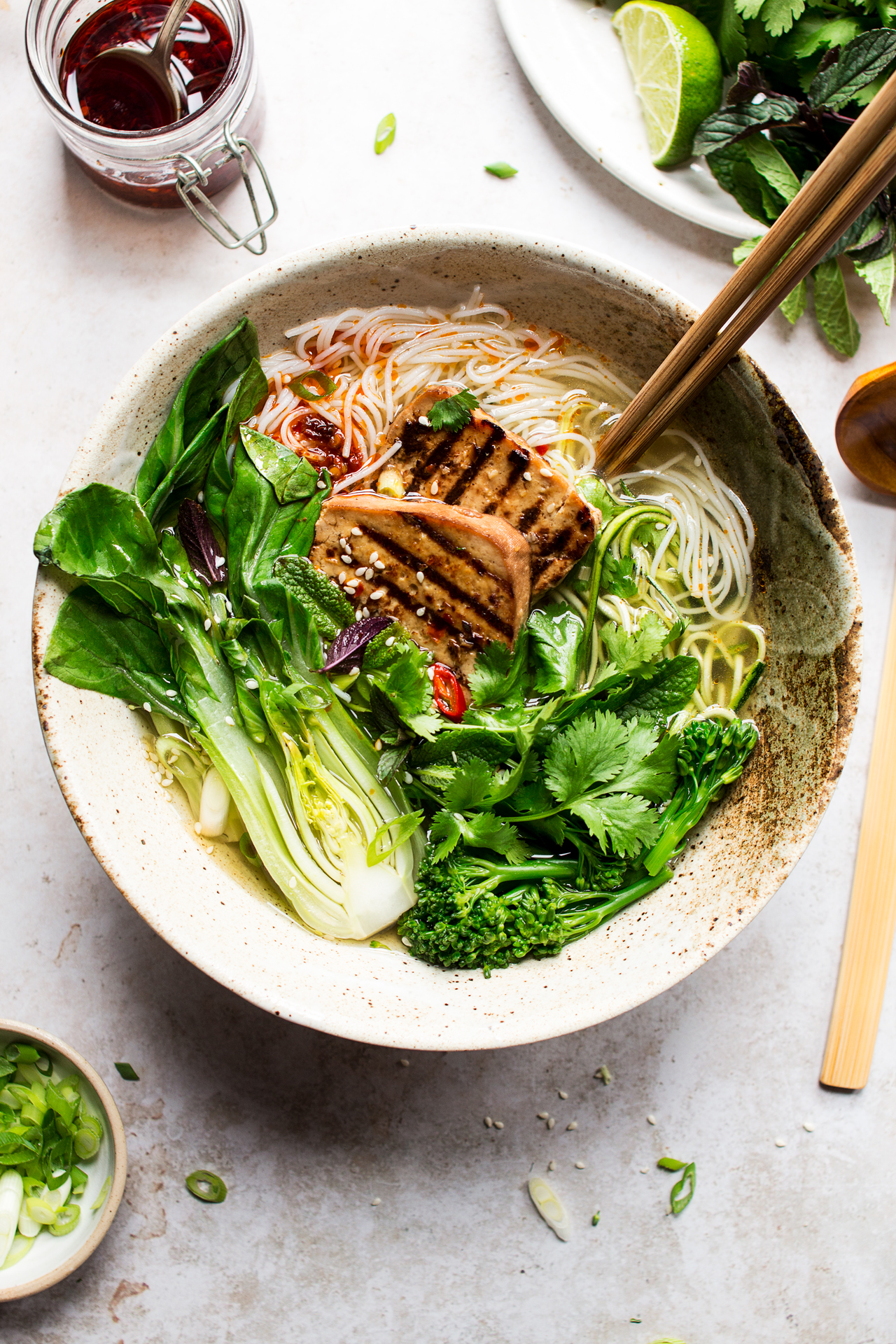 BROTH (approx. 8 cups / just under 2 l)
4 stalks of lemongrass*
85 g / 3 oz fresh ginger, sliced
1 large shallot, cut into quarters, skin on
2 garlic cloves, smashed, skin on
½-1 Thai red chilli, sliced
½ sheet of kombu (15 cm x 5 cm / 5 in x 2 in ) (optional)
1 celery stalk, sliced roughly
1 large carrot, sliced roughly
a bunch of fresh coriander stalks (keep the leaves for serving)
8 fresh or frozen Makrut lime leaves, torn
1 tsp coriander seeds, toasted
½ tsp black peppercorns
approx. 2 tsp sea salt, divided (adjust to taste)
2 tbsp shiro / white miso paste
approx. 2 tbsp lime juice, adjust to taste
GARNISHES AND SEASONINGS
200 g / 7 oz vermicelli rice noodles
2 tsp toasted sesame oil
400 g / 14 oz favourite tofu (I like Japanese-style tofu fillets by Taifun)**
200 g / 7 oz tenderstem broccoli
100 g / 3.5 oz bok choi
1 large courgette, turned into 'zoodles'
1 spring onion, sliced finely, to garnish
chilli oil or condiment like sambal oelek, to taste (optional)
fresh coriander and mint, to garnish
METHOD
Cut appox. 10 cm / 4 inches off the bottom of each lemongrass stalk. Discard the tops, take the tough, outer layer off and bash the stalks with a rolling pin until crushed.
Place all the stock ingredients (up to, but not including, the miso paste) including 1 tsp of salt in a pot with approximately 2 litres / 9 cups of water.
Cover and bring to a gentle boil. Simmer on low for 30 minutes. Remove kombu and discard. If possible, set aside for a few hours for the flavours to develop.
Strain the broth through a fine sieve – squeeze as much liquid out of the veggies as you can.
Season with miso diluted in some of the broth, more salt (if needed) and lime juice.
Cook your noodles according to the instructions on the packet. Once cooked, drain and stir 2 tsp of toasted sesame oil through them, for extra flavour.
Heat up a griddle pan or a heavy skillet. Brush the pan with some oil if your tofu is dry, place tofu on the hot oil and press it down well – I like to use a heavy saucepan – allow it to char on one side before flipping to the other side.
Steam tenderstem broccoli adding bok choi a minute later – the first takes approximately 7 minutes and the latter 6 minutes to steam. Plunge into ice cold water as soon as they are done to retain their beautiful colour.
Place a cluster of noodles, the zoodles, a few bits of tofu and steamed veggies in each bowl. Pour hot soup on top. Garnish with sliced spring onions, chilli oil (optional), fresh mint and coriander leaves.
NOTES
*I went for a light broth here, but if you want to intensify the flavour even more, you could chop all your aromatics (lemongrass, ginger, shallot, garlic and chilli) and sauté them in a bit of oil before adding the water and the rest of the broth ingredients. You could also char ginger (sliced), shallot (cut into quarters) and garlic (unpeeled) under a grill / broiler for 15 minutes or so, until charred in places before putting the broth on.
My broth recipe is inspired by this recipe.
**If using naked tofu, press it first, then marinate (4 tbsp tamari / soy sauce, 2 tbsp mirin, 2 tsp rice vinegar, 1 tsp sambal oelek, 2 tsp grated ginger, 1 grated garlic clove for example) for a few hours before grilling.