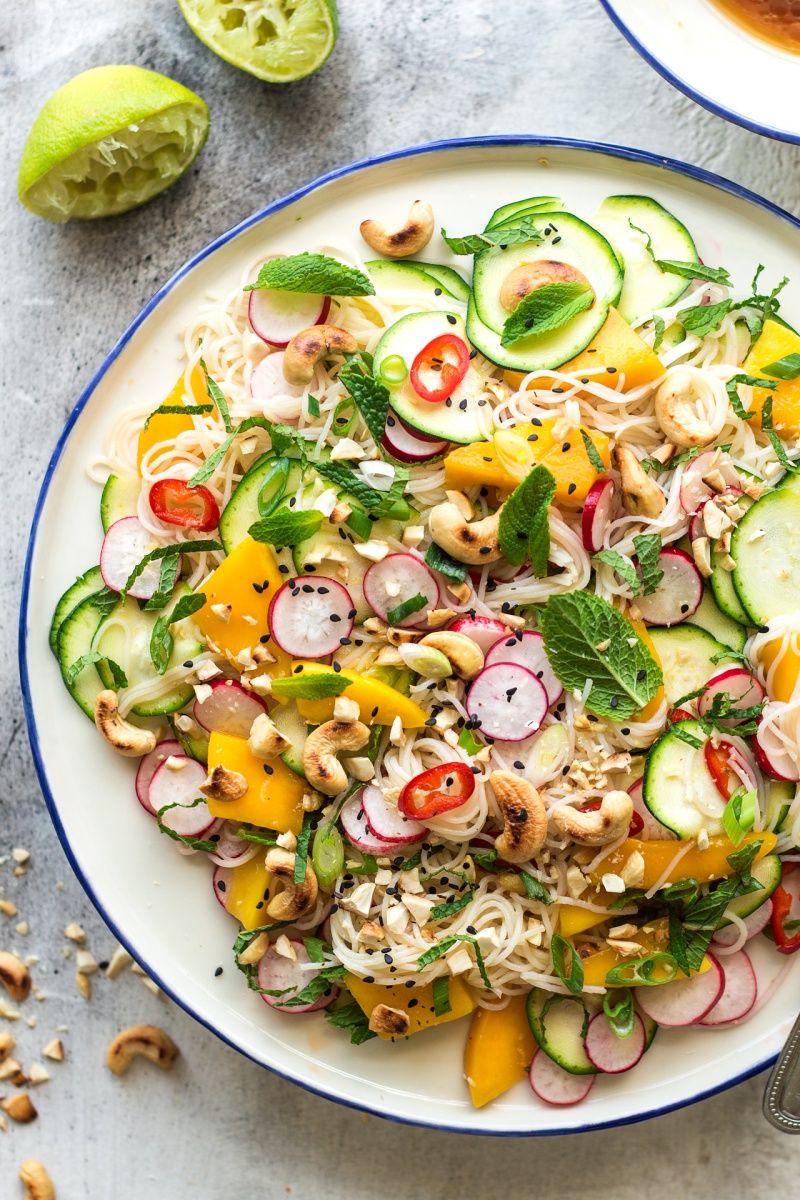 You know that feeling when you've come back from holidays all tanned and relaxed and suddenly you feel like you cannot cope with your pre-holiday reality? I really have this nagging feeling of wanting to hop back on that plane and go back to the days of not doing much in the sun, even though I know that if that really was my life, it would drive me crazy!
It's a strange feeling and don't get me wrong, nothing major has happened, but suddenly the backlog of stuff I was supposed to take care of after the holidays seems overwhelming and daunting and I feel like I've lost some of my skills due to a lack of practice. It's a bit like when you haven't skied, run or driven in ages and you suddenly feel like you've forgotten how to do it… That's how I feel about recipe creation and photography today and I know that it won't go away until I've got that first post-holiday recipe out of the way, so I just need to learn to roll with it.
I have lots of still fairly sketchy recipe ideas in my head, some inspired by our recent visit to Greece and others waiting for certain summer produce to come into season and I shall crack on with some testing later on today, but today's recipe is something I made before we left and I'm so glad I did.
This recipe is aimed at those of you who have an abundance of zucchini (or courgettes as they are known in the UK) in your garden or on your greengrocer's shelves. It's a recipe for a simple summer salad that marries punchy flavours of sour lime, sweet mango and spicy ginger perfectly against the neutral backdrop of thinly sliced raw zucchini, radishes and some vermicelli noodles.
It's easy and quick to make – ideal for warm summer days when cooking is the last thing you want to be doing but when you still need to eat something. And if you'd rather not use noodles, increase the amount of zucchini and spiralise it, julienne it or ribbon it instead, it will work just as well.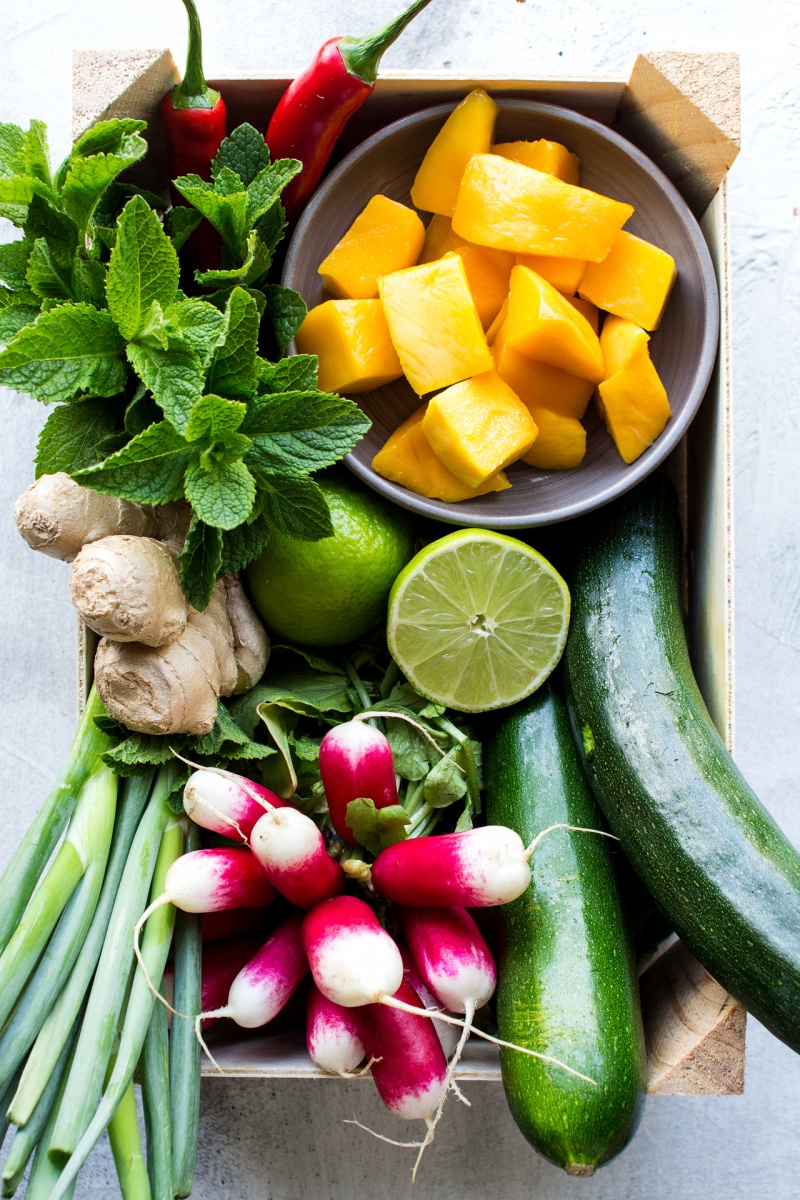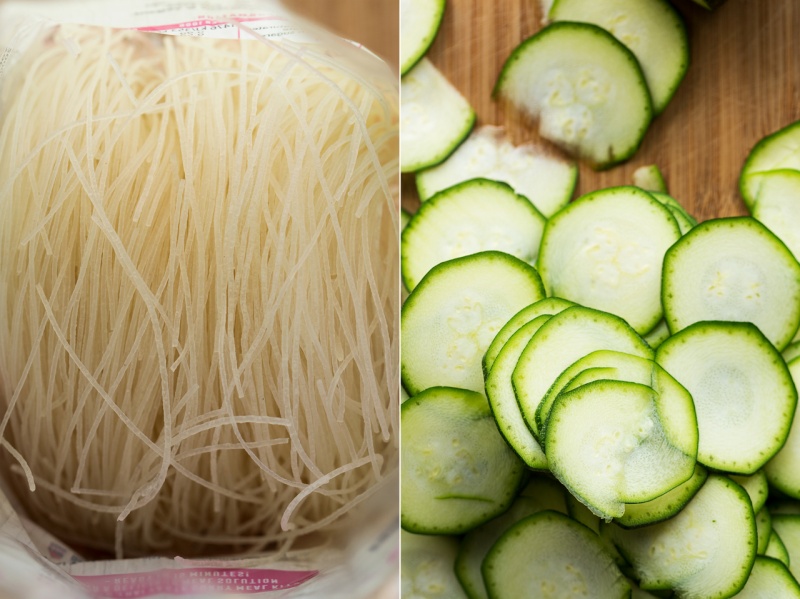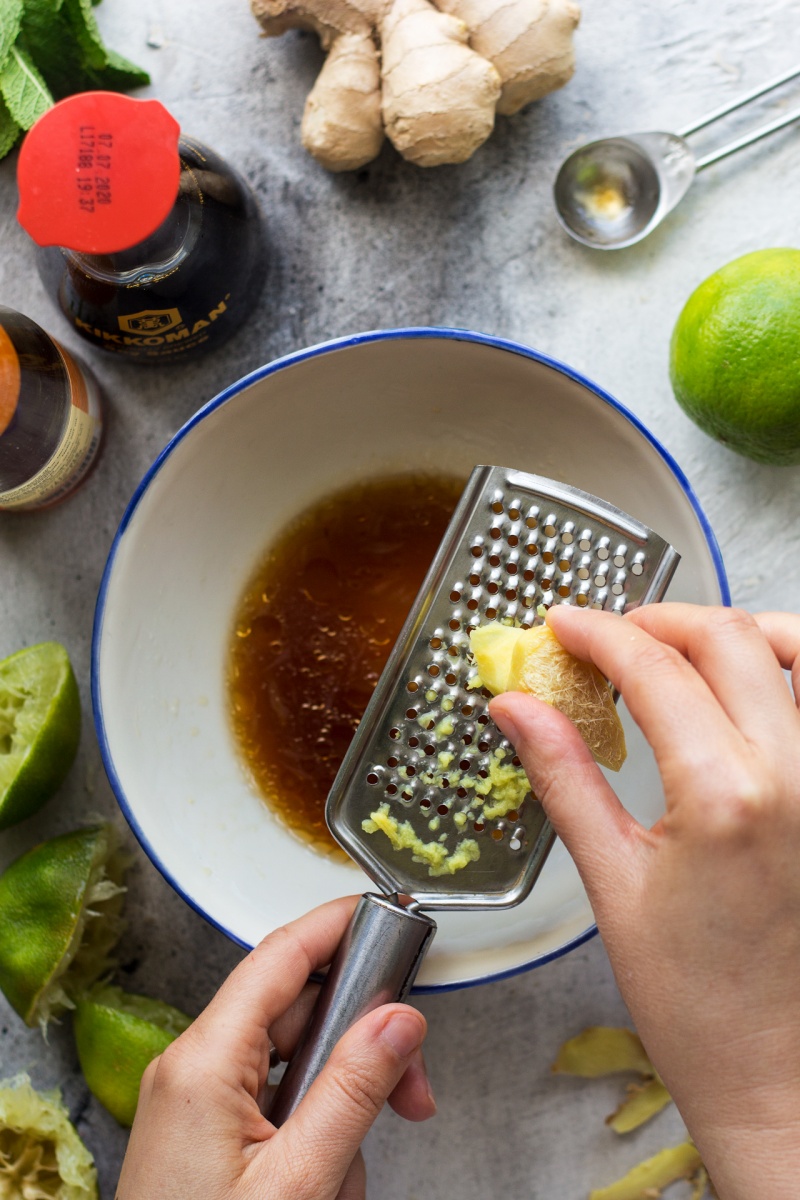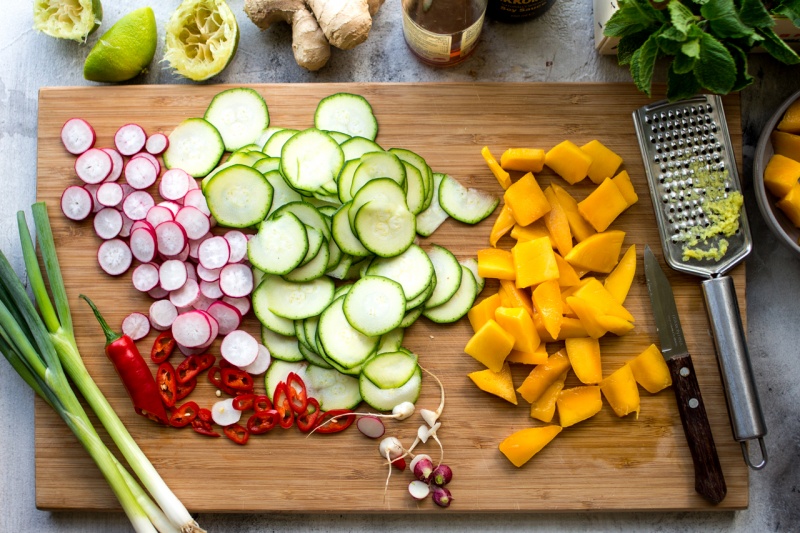 SALAD
100 g / 3.5 oz vermicelli rice noodles*
½ cup cashews
200 g / 7 oz mango
2 small zucchinis
10 radishes
2 small spring onions, sliced thinly
1 red chilli (de-seeded for a milder taste), sliced thinly
a handful of mint and / or coriander, chopped
DRESSING
¼ cup / 60 ml lime juice
4 tsp tamari (for GF version) OR soy sauce
2 tsp toasted sesame oil (for flavour)
4-5 tsp maple syrup, adjust to taste
1 tbsp finely grated ginger, adjust to taste
METHOD
Prepare the vermicelli noodles according to the instructions on the packet. Mine required plunging them into boiled water for 2 minutes and then refreshing them under a cold tap. Set aside and let them cool down.
Heat up a small pan on a low-medium heat. Add the cashews and roast them, stirring or tossing them frequently, until they are browned on both sides. Take the nuts off the hot pan and set aside to cool, chop roughly.
Cut the peeled mango into same size pieces. Slice the zucchini and radishes very thinly using a sharp knife or a mandolin.
Mix all the dressing ingredients together well. Adjust the amount of ginger and sweetness to taste, keeping in mind that the mango will add extra sweetness to the salad, so you want the dressing to be fairly tangy.
Once the noodles are cold, place them in a large bowl and toss the vegetables, spring onions, chilli and herbs through them. Use your hands to distribute all the ingredients evenly. Finally massage the dressing into the salad.
Place on a large platter or divide between bowls. Scatter with toasted cashews and decorate with extra herbs.
NOTES
*If you would rather not use noodles, replace them with more zucchini, which you can either
spiralise
,
julienne
or simply shave into ribbons for a noodle substitute.