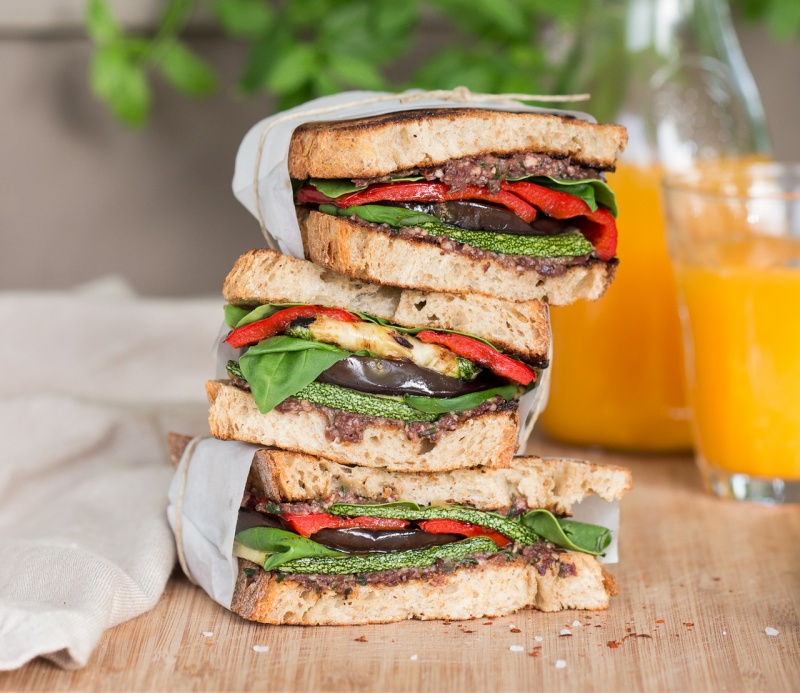 Ladies and gentlemen, let me introduce my favourite vegan sandwich of the moment. It's crispy and soft at the same time. It's nicely salty, super colourful, moist and super easy to make too. It makes a great work or school lunch option and a welcome picnic attendee.
My original idea was to actually have a picnic, to take a basket brimming with tasty food and a good bottle of wine somewhere stunning – which will not be a problem here at all – and enjoy it al fresco to the sound of the sea.
Unfortunately my plan hasn't quite gone to plan as Duncan – despite his English heritage hates picnics. He HATES picnics with passion. He hates sitting on the ground as it isn't comfortable, he hates improvised tableware, he hates insects and the word 'picnic' gets his back up immediately. Even though we've been together for ages now, I've never been able to prove him wrong as he simply won't go to a picnic, EVER! I'm the exact opposite.
One of the things I remember really fondly from living in London, is making the most of rare sunny days and picnicing (is it even a word?) in the beautiful London parks. A picnic was an excuse to have a tad too much food and wine and catch up with friends in an informal setting and a semi-horizontal position. What's not to like?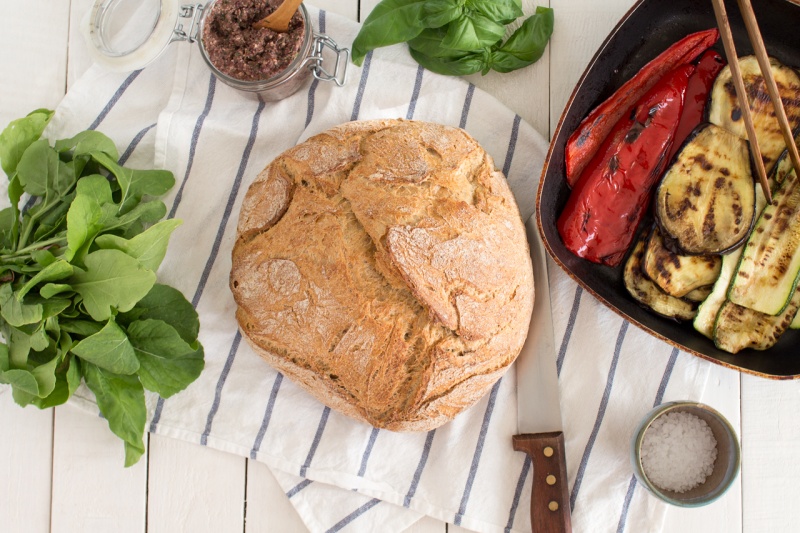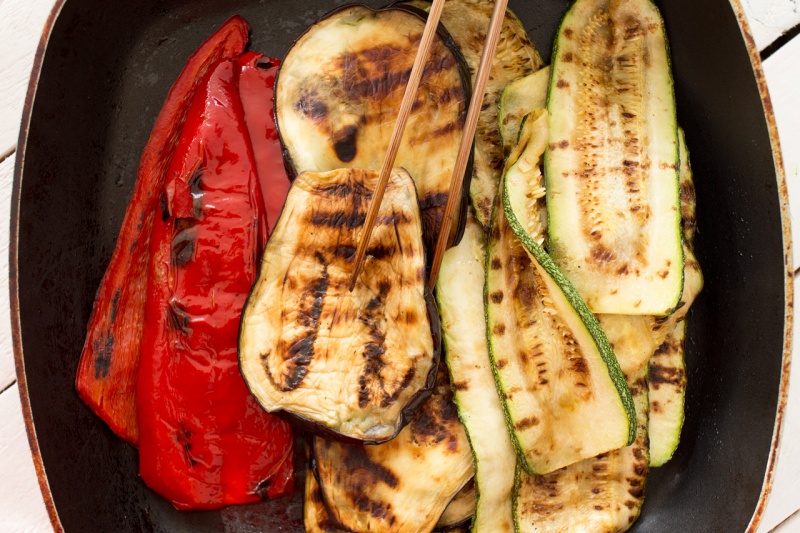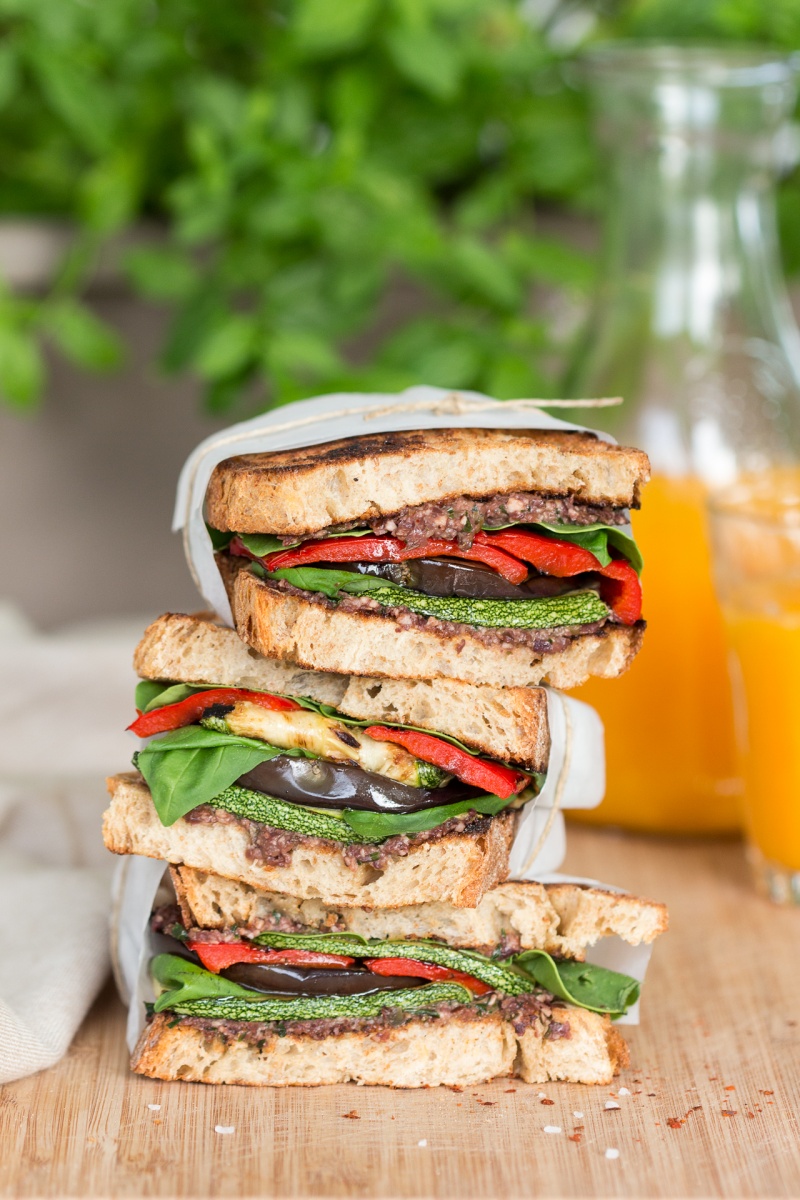 4 slices of good quality bread (I used sourdough)
2-4 tbsp of black olive tapenade (shop-bought* or homemade)
2 red peppers (I used romano)
1 large aubergine
1 medium courgette
1 handful of rocket leaves
a few basil leaves
olive oil, for grilling
salt & pepper
METHOD
Slice courgette and aubergine lengthwise into ½ cm slices. Remove seeds from peppers and cut them into flat sections. Brush a little olive oil on the vegetables and sprinkle them with pepper. I didn't use any salt on my veggies as olive tapenade is usually quite salty, but you are welcome to if you think your sandwich will need it.
Heat up a griddle pan and grill vegetables on both sides until lightly charred.
(OPTIONAL STEP) If your bread isn't super fresh, you can toast it or grill it on the griddle pan too. If using a griddle pan, make sure you press the slice down initially so that it toasts evenly throughout.
To assemble a sandwich, spread olive tapenade on a slice of bread and cut it in half. Stack grilled vegetables, fresh basil leaves and a bit of rocket on one half of the slice and cover with the other.
NOTES
*Make sure you read the label carefully as some brands contain anchovies.