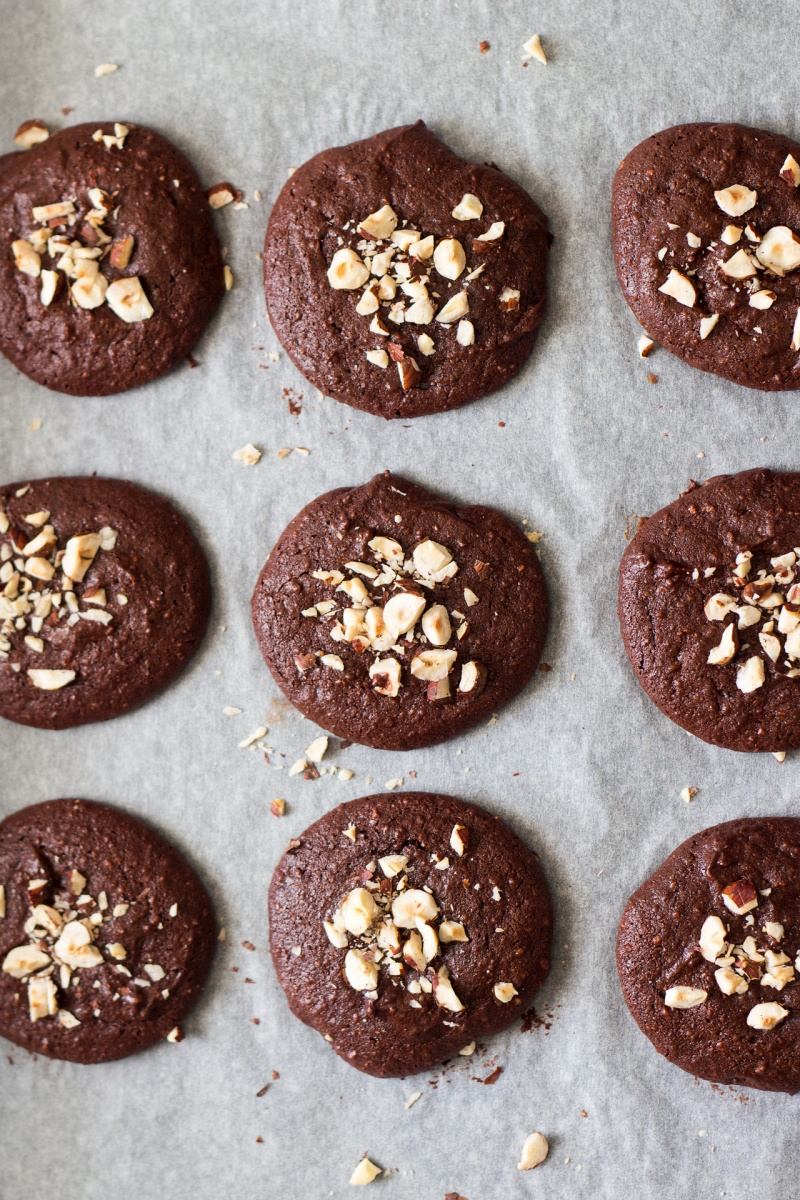 Ho ho ho! Hope you guys had a lovely Christmas break, full of laughter, great food and great conversation devoid of tension 😉 You know…family arguments are the fabric of life! At least whenever my family and I get together there is always some disagreements that occasionally blow up into a small thunderstorm. This year, I'm yet to see my folks as we've decided to postpone Xmas and visit Poland in January instead. Both myself and Duncan are mightily excited about this trip, we can hardly wait! I look forward to catching up with my parentos (as I like to call them), little (erm…6 foot tall actually) brother and friends. I look forward to snow (I'm really hoping for a white carpet at my arrival 😉 ), walks in the snow-covered forest (as there are no forests here) and lots of good food as Poland is now firmly on the vegan culinary map, apparently.
I don't have a new recipe for you today as I'm pretty sure you are full of food to the point of bursting, but we did make a video of one of our favourite recipes – vegan brookies – as it's simply too good to miss out on. We thought that brookies are perfect for the upcoming New Years Eve if you are planning on doing any entertaining. They're easy and quick to make, gluten-free and simply delicious! They will win the hearts of your vegan and non-vegan friends alike – that's a promise! I tested them on a few omnis and they grew weak at the knees 😉 . This is our first video so forgive us if you spot any awkward movements or some undesirable objects in view (luckily we did not record any sound as there was a lot of laughter and some swearing 😉 ). This stuff ain't as easy as it seems, but hey, you gotta start somewhere, right? Anyway, hope you'll enjoy it and we would love it if you shared it far and wide on Facebook.
If you do make this recipe, don't forget to shoot us a picture of your brookies via Instagram – using #lazycatkitchen hashtag and tagging as (@lazycatkitchen)! We love seeing your takes on our recipes!
If you want more info on some of the ingredients that we use in our recipes, check out our
glossary
.