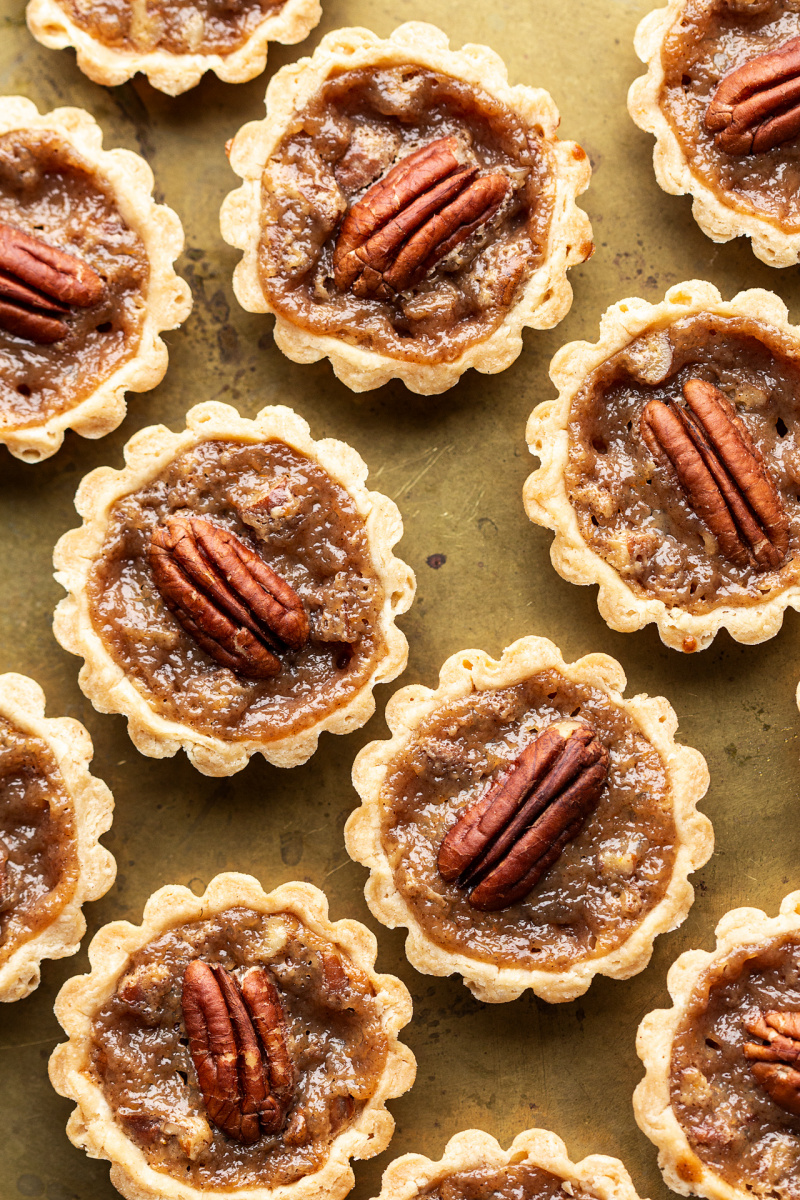 I cannot tell you how much I love running this blog for a living. I get to do something creative that I genuinely enjoy that makes a real difference in people's lives and encourages people to move towards a more compassionate way to feed themselves. That's priceless, but there are a few aspects of developing recipes for a living that I could frankly live without. The biggest by far is people stealing the fruit of your hard work and passing it off as theirs.
Recently, another UK-based blogger, whom I've already emailed about taking my recipes and publishing them on her website without giving due credit, shamelessly plagiarised this recipe. She takes my original recipe, makes a few minor tweaks to the ingredients or doubles the amount to obfuscate the similarity and claims, sometimes by omission and sometimes explicitly, that the recipe is hers.
She did the same to my spanakopita recipe (including copying my images, which she now changed as they gave the whole thing away), my biscotti recipe and vegan raspberry bakewell tart recipe and I'm sure that's just the tip of the iceberg and that there are other bloggers she 'borrows' from too.
I didn't progress the matter further last time as I stupidly hoped that she will stop and I did not quite realise how cynical the entire operation was but I have come to realise that she won't stop unless she is made to stop. She is saving herself a lot of time, frustration and wasted ingredients by using recipes that have already been thoroughly tested by me and the people who have successfully made them and by doing that she is able to grow her blog at a much quicker rate.
There is clearly no moral compass there at all. It blows my mind, quite frankly, as that's not how I have been brought up. Unfortunately, I am not able to let this one go and I do need to change gears. Duncan and I have come up with a plan and while it will take a while to bring her operation down, I am happy to wait a little to get the results. She is certainly making my case stronger with each plagiarised recipe… So yes, this is the ugly side of blogging that not many people know about, but I think that anyone who creates things for a living knows exactly why I am so upset about this. And what I came to realise is that the bigger and more trusted your blog is, the more often this happens, sadly.
From other news, as Thanksgiving is approaching and this year it seems like gathering in big numbers is not the thing to do, I decided to 'minimise' this very vegan pecan pie, which happens to be one of my favourite sweet recipes on here. I love small, bite size desserts. They are cute, portable and not as tempting to overeat on. These little guys can be made in small custard tart moulds like these, but equally you can also make them in a 12 hole muffin tin if that's what you have. The crispy pastry hides away sweet, nutty and custardy filling that's to die for. If you are not a confident pastry maker, you could pour the filling into these little oat shells instead. I hope you'll enjoy these as much as we have enjoyed testing them for you 😉 .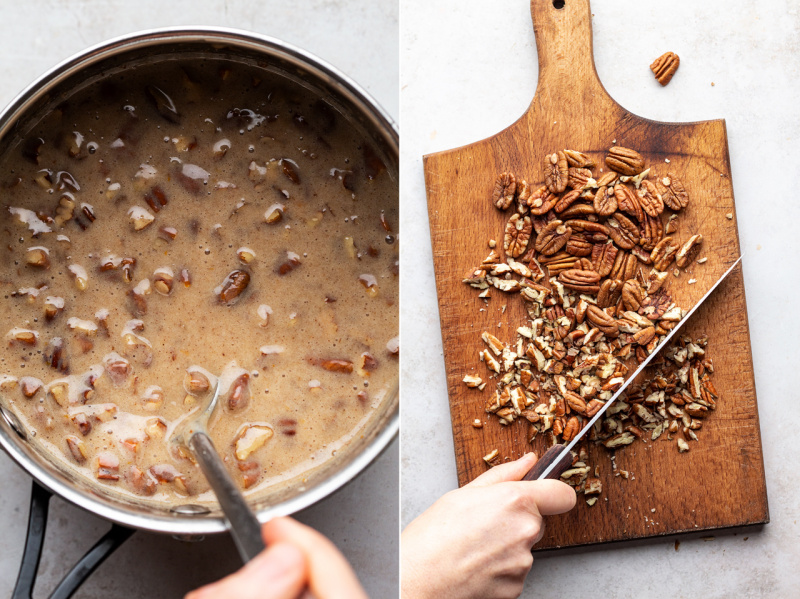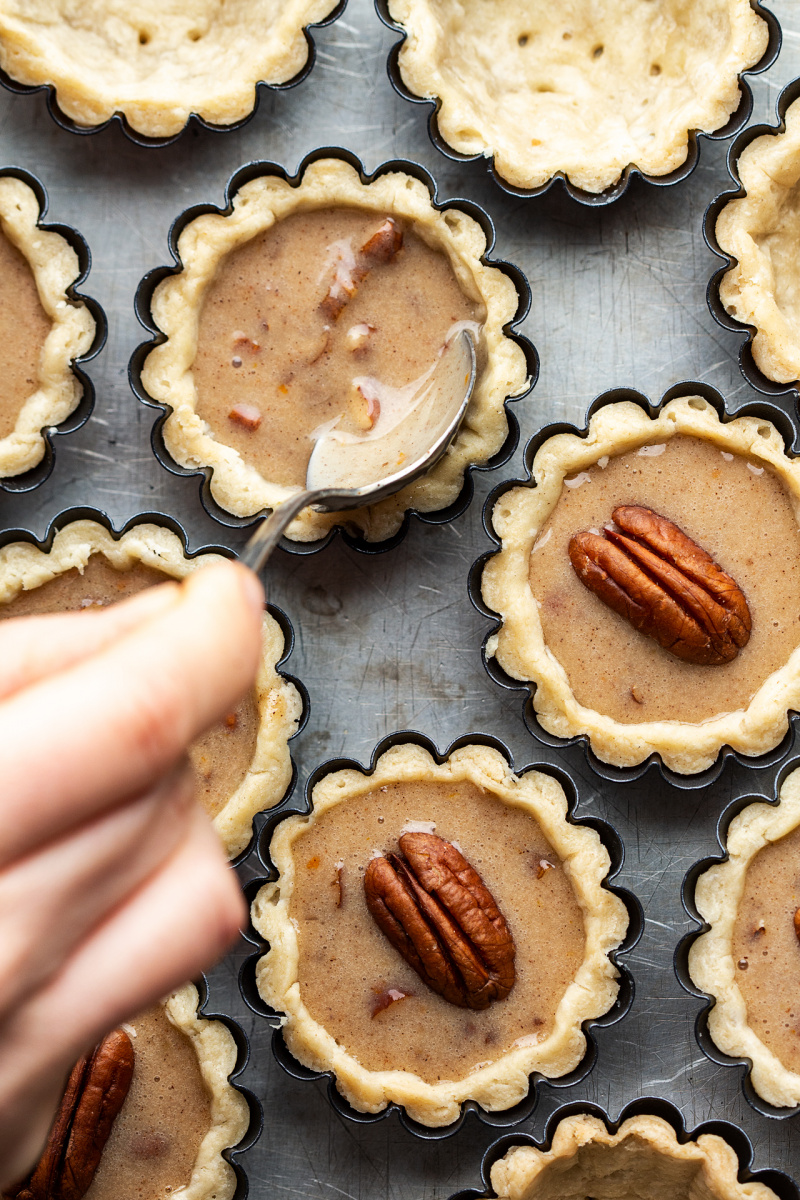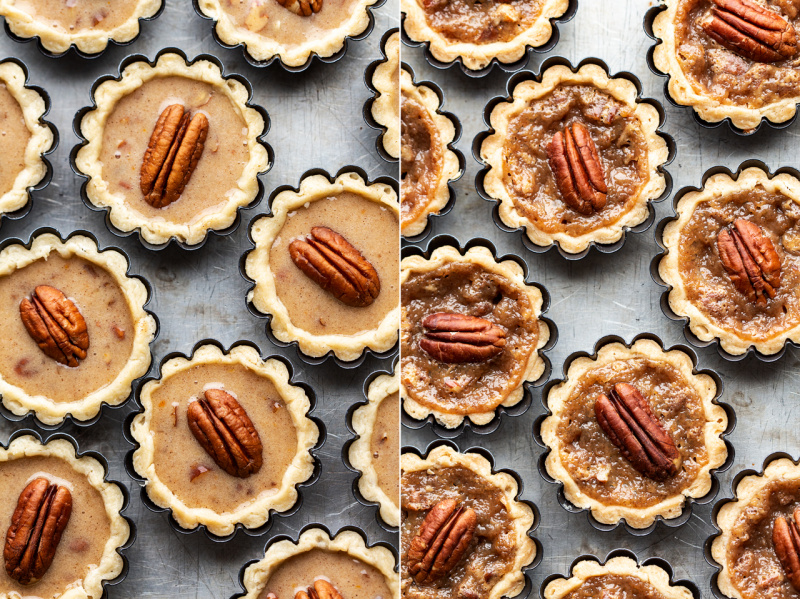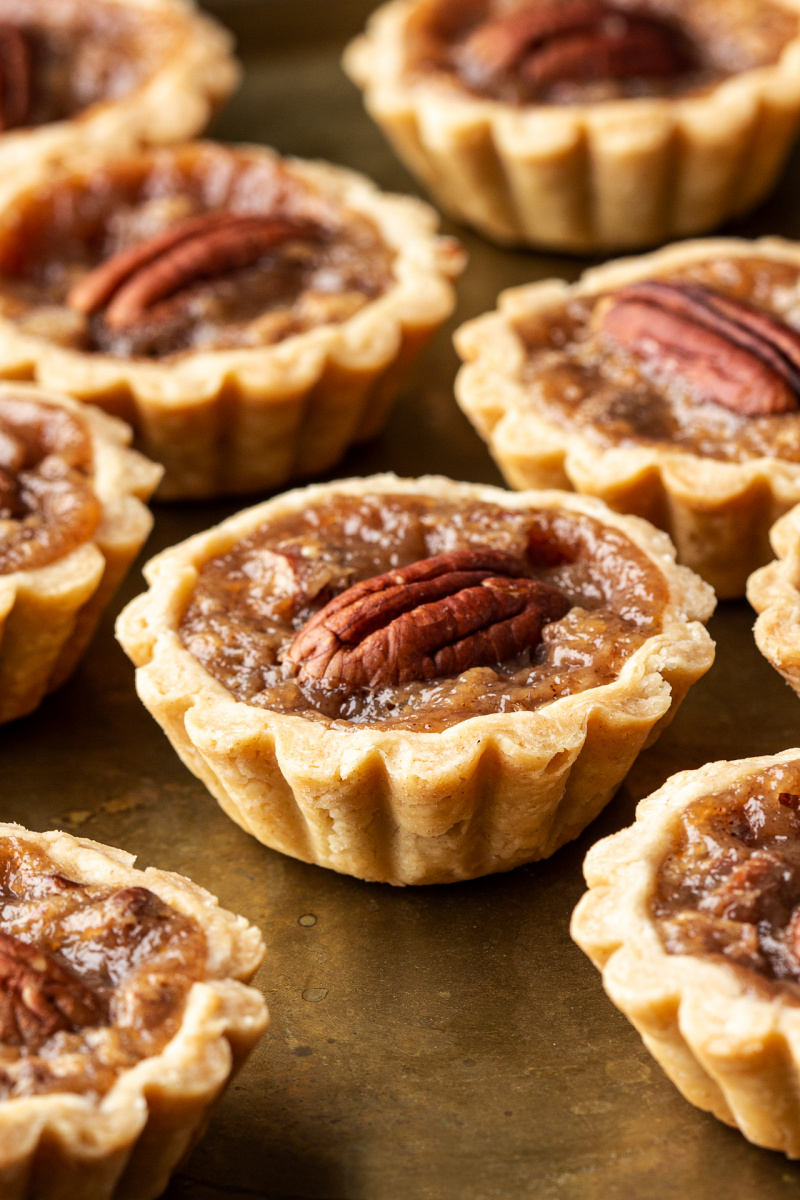 METHOD
PASTRY
Sift the flour (and xanthan gum if making GF pastry) into a large bowl.
Add the salt and chopped coconut oil and cut it into the flour with two knifes. Here is a handy guide to making shortcrust pastry that I follow.
Once the mixture is uniform and there are no large lumps left (to check, shake the bowl lightly, they will come to the surface), rub the small bits of oil into the flour with your fingers until there are no lumps left. Yes, I know, it does take some time!
Finally add in ice cold water and mix it into the flour mixture with a cutlery knife to distribute the water evenly. The exact amount of water needed depends on the absorbency of your flour but start off with 60 ml / ¼ cup and add a tiny bit more at a time, if needed – too much water makes more a tough pastry.
To check if more water is needed, grab a handful of mixed dough with your hands, if it is very dry, add a little more water, mix it in and check again.
Once the dough is the right consistency, form it into a flattened ball quickly – handle the dough as little as possible, wrap it in cling film and chill for 30 minutes.
Remove the dough from the fridge and divide it into 12 equal sized pieces. Roll each piece into a rough ball with your hands and then flatten with a rolling pin. Use very light pressure at first and progressively roll the dough 2 mm thick.
I used these mini tart cases so I lined them with pastry and trimmed to size, but I have also been testing making these in a standard 12-hole muffin tin. If that's what you have, use a large cookie cutter (I used my biggest 10 cm / 4″ circle) to cut a neat circle out of the pastry and line the muffin hole with it. Tuck the pastry in well, ensuring that it fits snugly into all the edges and making sure there is no air bubble underneath the pastry. The pastry won't quite reach the top of the muffin hole but that's okay. If making gluten-free pastry (which tends to be more crumbly), you may be better off placing the crumbled pastry in the tart case and simply moulding the pastry with your hands to the shape of the tart tin – you do not need to worry about overworking the pastry as it contains no gluten.
Pierce the bottom of the pastry cases with a fork several times and chill the pastry while you heat up the oven.
Preheat the oven to 180° C / 355° F. Line the pastry cases with small squares or circles of crumpled baking paper and fill with baking beads or rice for a blind bake.
Blind bake the pastry for 10 minutes. Remove the paper and beads and bake for another 5 minutes. Cool for a few minutes before adding the filling.
FILLING
Place the maple syrup, sugar and coconut oil in a small saucepan. Bring to a gentle simmer, stirring the whole time. Allow the sugar to dissolve completely and for the mixture to bubble gently for a few seconds before switching the heat off and setting it aside to cool.
In a food processor or a small batch blender (like this Ninja blender) combine cooled maple syrup mixture, drained tofu, vanilla, orange zest, cinnamon, salt and tapioca starch. Blend until silky smooth. You could also use a hand wire whisk, but there will be tiny specks of tofu in the filling so please be aware of that.
ASSEMBLY
Add the chopped pecans to the cool filling and fill the prebaked tart cases, but don't overfill as the filling will bubble up and overflow otherwise.
Decorate the tops with pecan halves.
Bake for 10 minutes, then reduce the oven temperature to 160° C / 320° F and bake for a further 10 minutes, until the edges are cooked.
Cool the tarts completely before serving. Keep in an air-tight container in the fridge, they will keep for about 2-3 days.
NOTES
This recipe is based on my earlier recipe for a full-size
pecan pie tart
.
I used these mini tart cases, but you can also use a standard 12-hole muffin tin instead. The one I tested these in is 7 cm / 2.75″ wide and 3 cm / 1.2″ deep.