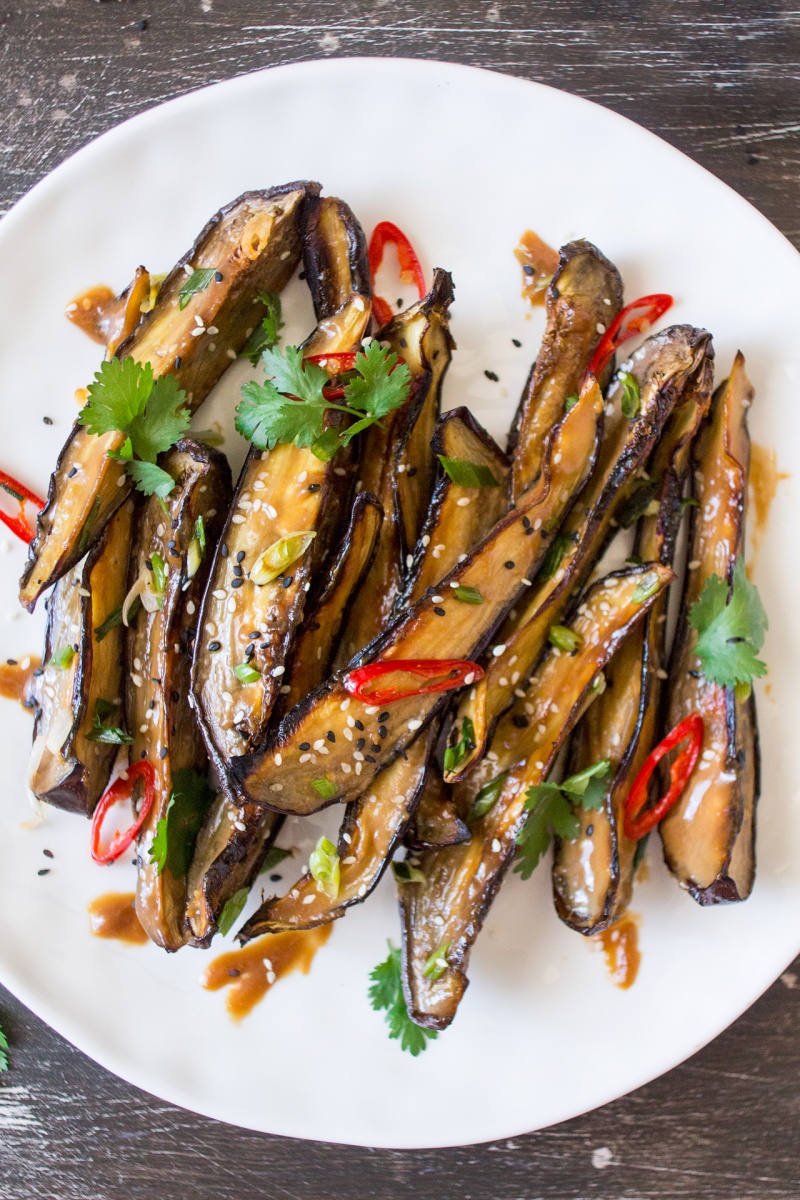 And so my love affair with aubergine continues…Plump and meaty aubergines are in season right now and it would be rude not to take advantage of that fact.
Instead of chucking them into a stew like caponata where they have to compete for attention with many other ingredients, today I made them a focal point of a Japanese-inspired dinner.
In this dish aubergines get cooked under a grill, then basted in an addictive sweet and salty miso glaze and caramelised slightly. It's such an easy dish to make and even easier to eat!
When my friend dropped in for a chat straight after shooting we both started picking at the leftover food and within half an hour it was all gone! his was despite the fact that both of us had had lunch merely two hours earlier…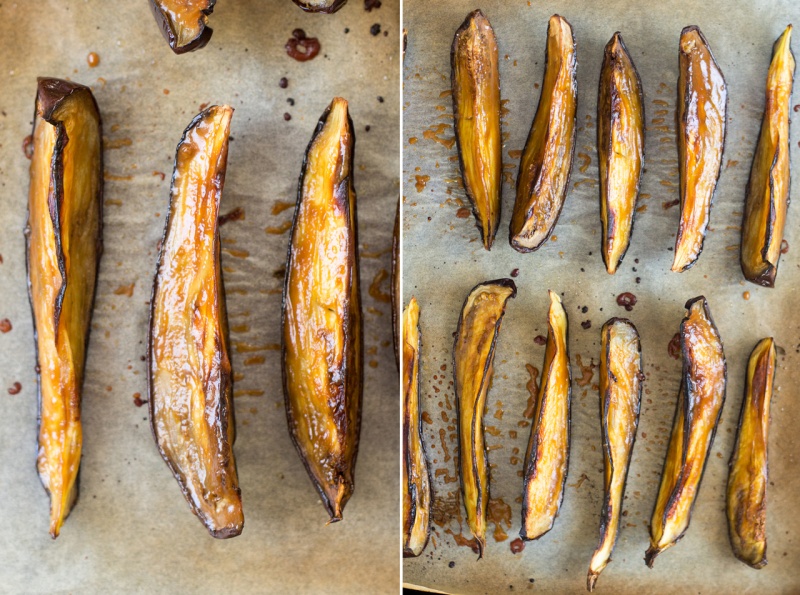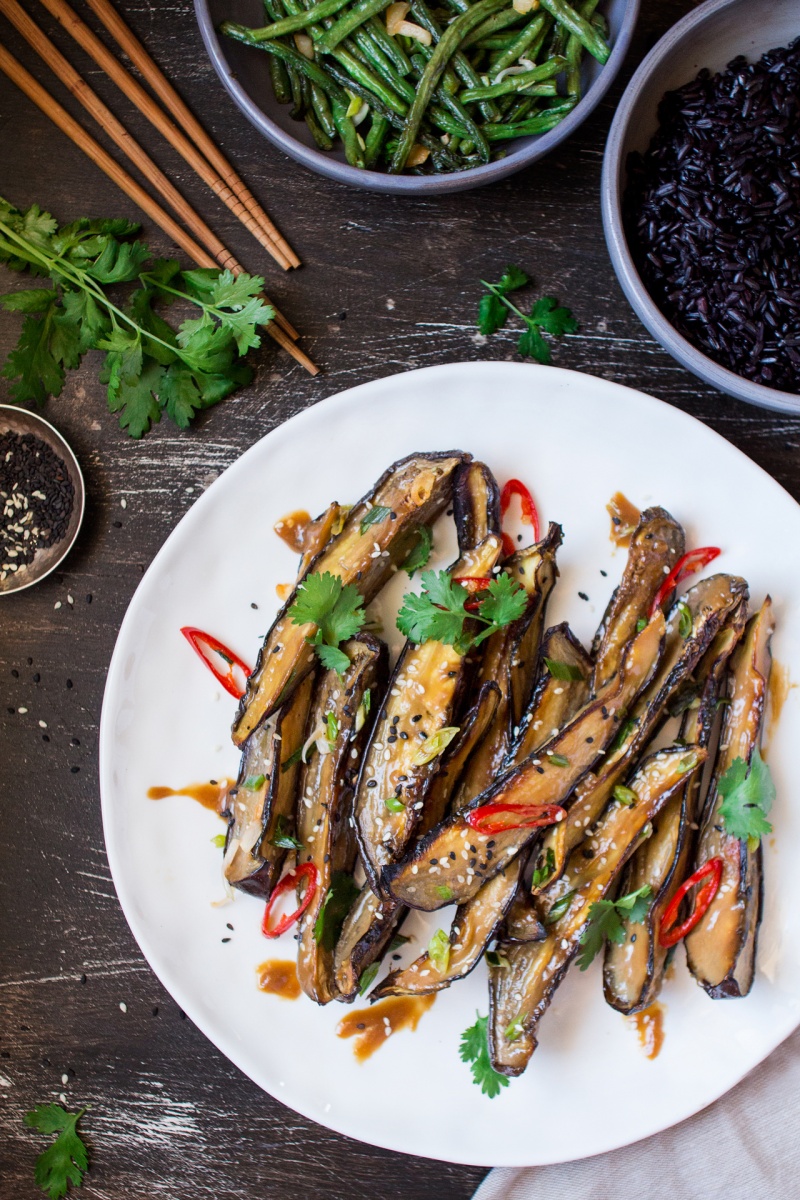 METHOD
Cut your aubergines into quarters, lengthwise. Make sure the wedges are as even as possible so that they require the same amount of baking time. To be on the safe side, sprinkle cut surfaces of the aubergines with salt and set aside for 20-30 mins for the salt to draw out any bitterness. Rinse the salt off and pat the vegetables dry with a paper towel.
Heat up the oven with the grill option and line a large baking tray with a piece of baking paper.
Whisk miso, mirin, rice vinegar and maple syrup in a small pot over medium heat until miso has dissolved. Take off the heat and mix in sesame oil.
Brush cut surfaces of the aubergine wedges with a bit of vegetable oil and place them, skin down, on a paper-lined baking tray. Place the tray some distance from the grill so that the aubergine cooks on the inside as well as on the outside. Bake for 10-15 minutes or until tender.
Take the tray out of the oven and brush the aubergine with miso glaze. Return the tray under the grill for a few minutes until the glaze caramelises nicely. Watch the pieces to ensure they don't burn.
NOTES
*There is a variety of ways to prepare the aubergines for this dish. Some people cut aubergines in half, score them and bake under a grill or on a BBQ. I've cut mine into quarters lengthwise, and did the entire dish under a grill, but you could also use a griddle pan for the initial cooking of the aubergine. You could also chop them smaller, cook them in a wok and finish them off under a grill.
Miso glaze recipe adapted from this one.