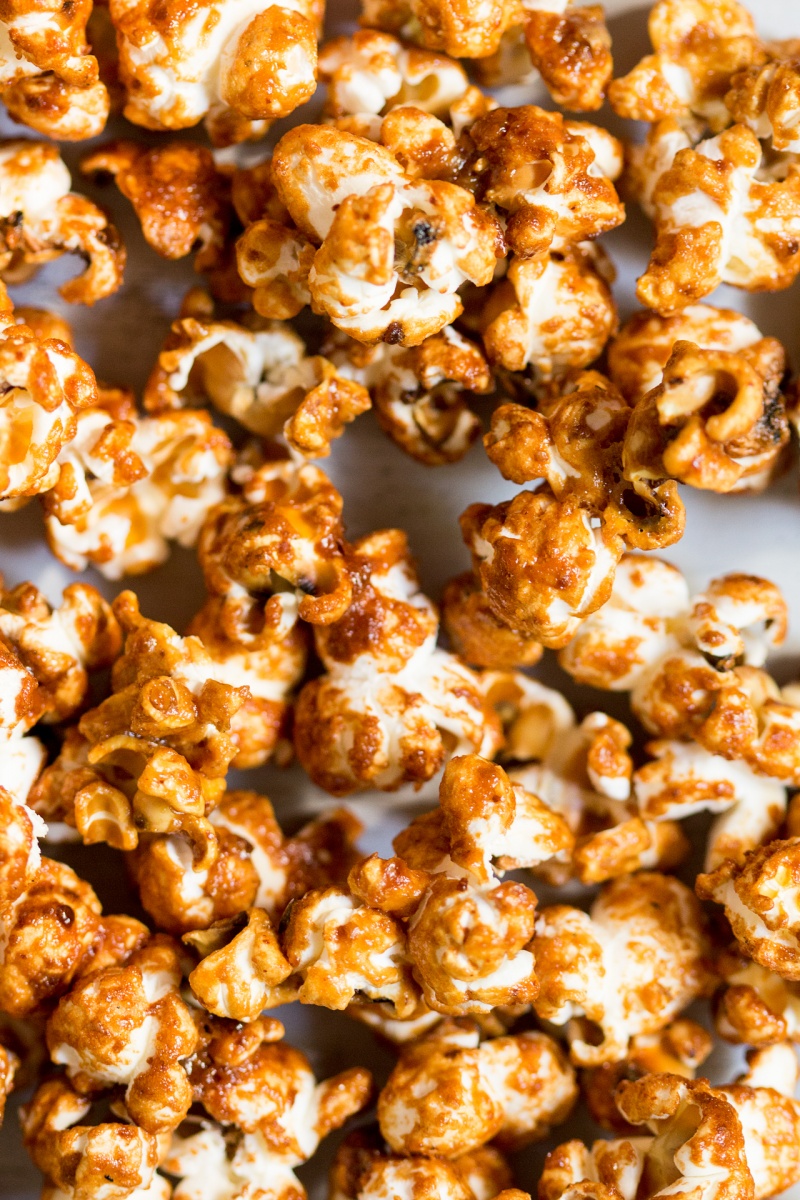 Yay! It's the weekend at last! For those of you who are planning to spend their Friday night watching films or their favourite shows, I happen to have a perfect little snack. It's easy to make and super tasty. I made a big batch of sweet'n'salty maple-miso caramel popcorn. Man, it's sooo good. It isn't exactly health food, but it is certainly way less unhealthy than its non-vegan equivalent. This version uses no refined sugar, coconut cream instead of a dairy cream and a bit of almond butter instead of regular butter. Not too bad, is it? I borrowed the idea of adding miso to my caramel from Aussie Masterchef and this flavour combo is a definite keeper! It gives sweet caramel a bit of a 'je ne sais quoi', as I like to call it, or 'umami' as it's conventionally called. The only drawback is that this stuff is a bit addictive! – sorry about that, next week will be all about healthy stuff! Promise! 😉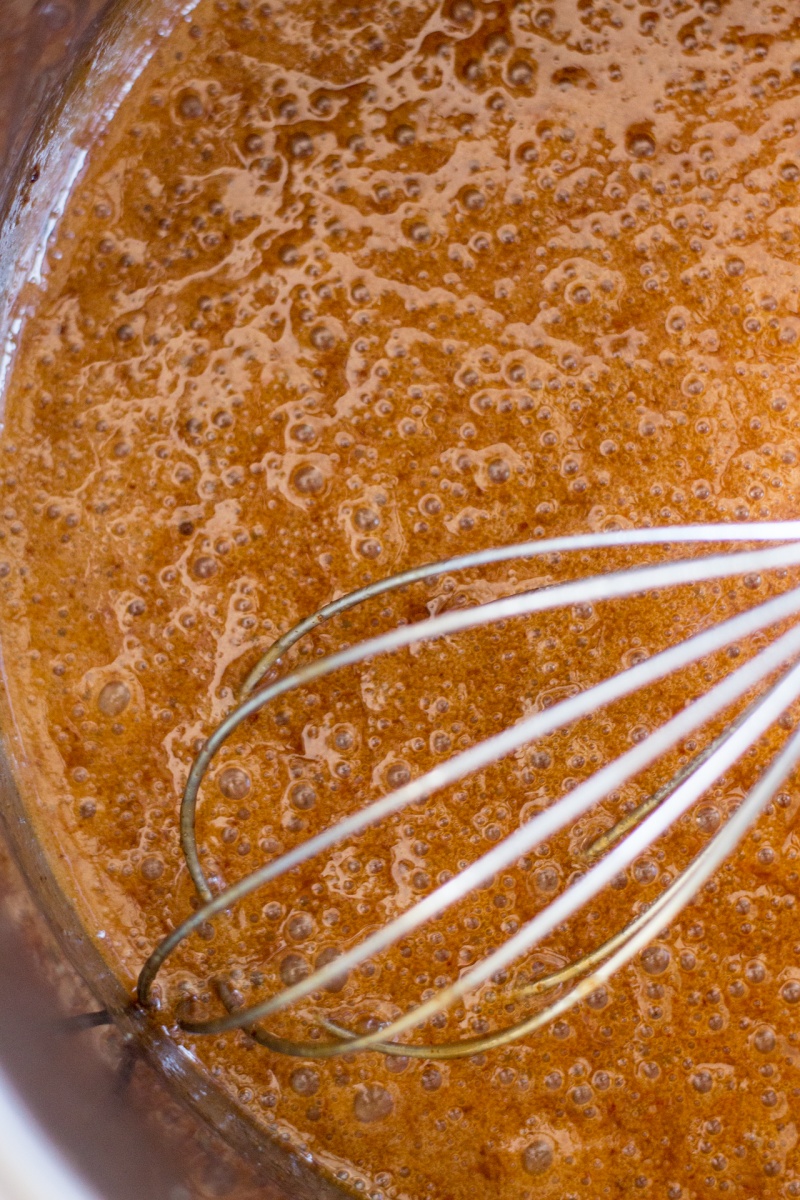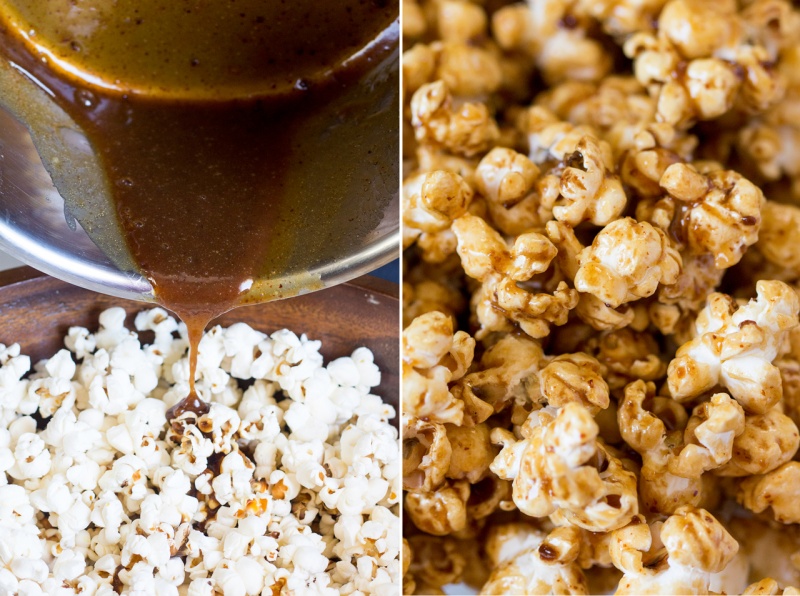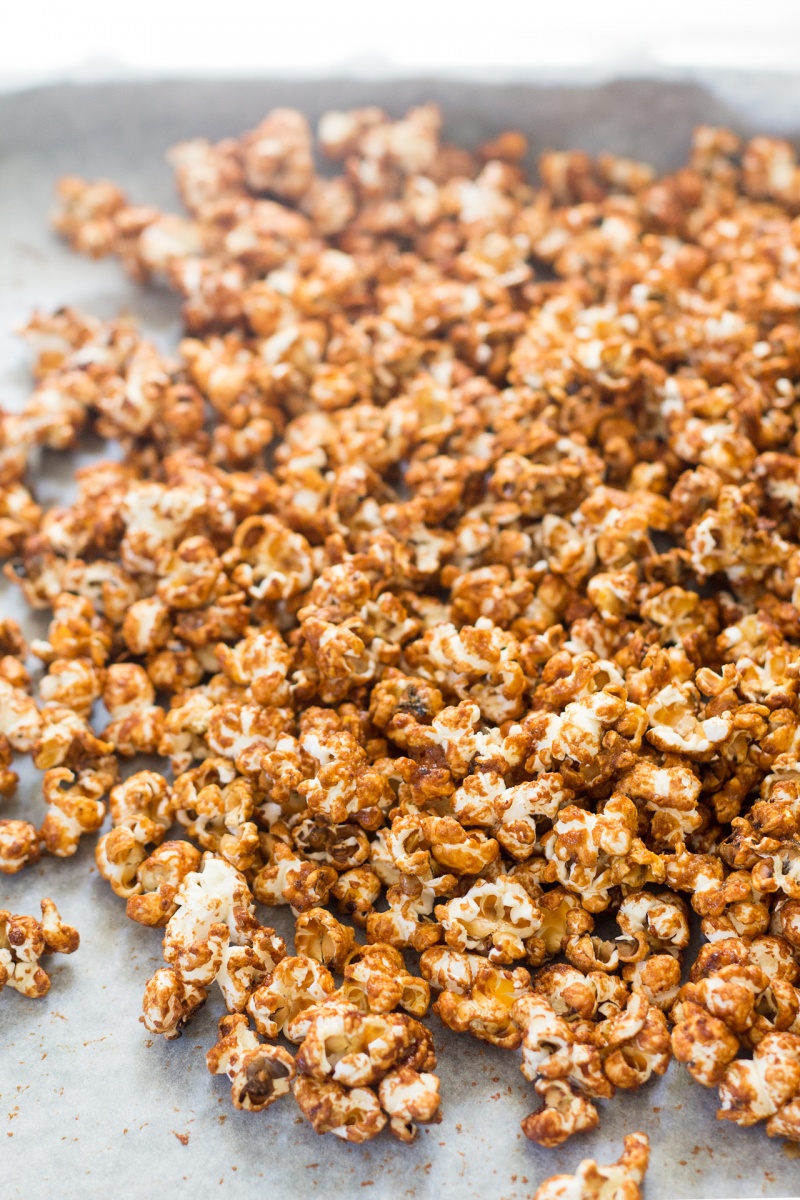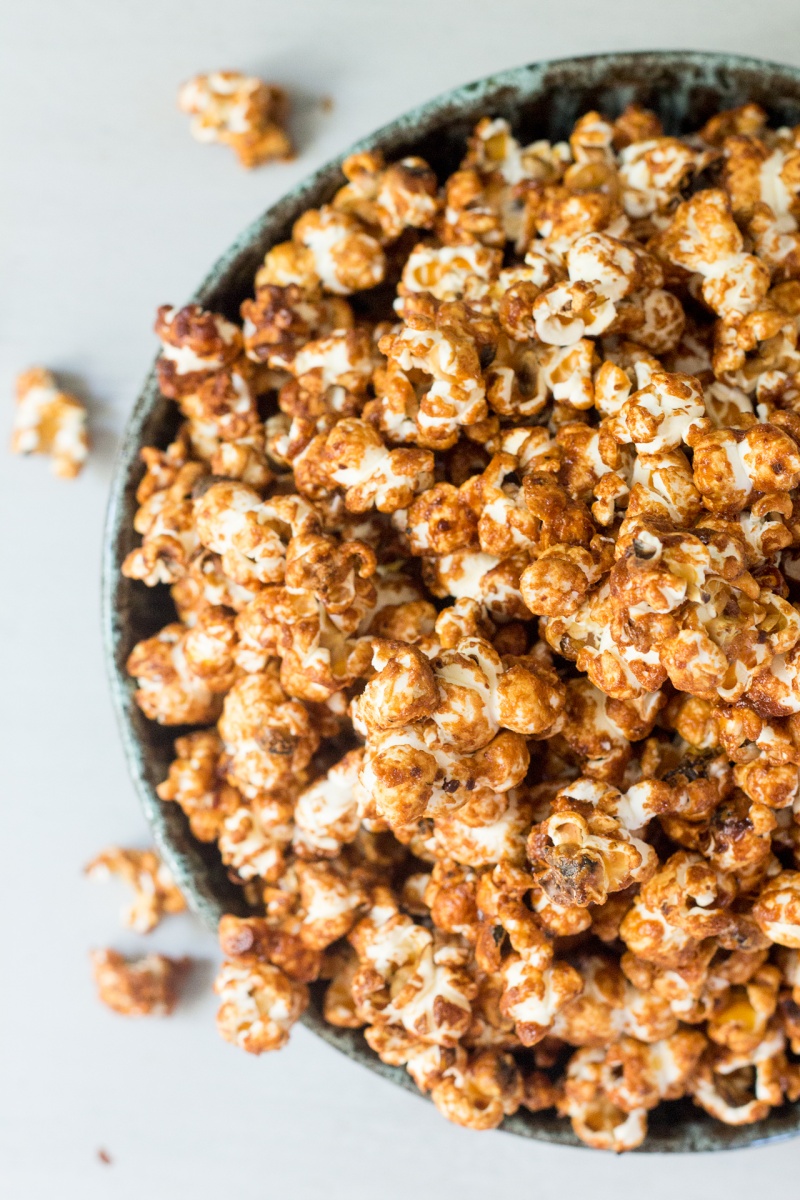 METHOD
Make popcorn. Use a popcorn machine if you own one. Otherwise use a medium size pan with a lid and pop it in small batches over medium-high heat. Brush the pan with a bit of oil first and throw a few kernels onto the pan. As soon as they start popping, lift the lid and chuck another handful of corn kernels onto the pan. Swivel the pan gently from time to time to make sure that the popped corn doesn't get burnt. When popping stops for a few seconds, empty the pan and start another batch until you use up all the kernels.
Heat up the oven to 125º C / 260º F and line a baking tray with a piece of baking paper.
Put maple syrup into a medium pot and bring to a gentle boil over low-medium heat. Once it comes to boil, continue to simmer for about 2 minutes.
Take the pot off the heat and whisk in coconut cream, almond butter and miso paste. Return the mixture to the stove and let it bubble for another 2-3 minutes to thicken it slightly.
Take the pot off the heat again. Mix in baking soda and salt. Beware that as soon as baking soda hits the caramel, the mixture will froth up. Be very careful not to burn yourself as caramel will be very hot at this stage.
Place 1/3 of popcorn in a large bowl, drizzle approx. 1/3 of the caramel mixture over it and stir well to coat. Spread on a baking tray and pop into a pre-heated oven for about 20 minutes, stirring the popcorn once half way through baking. Take the popcorn off the tray and allow it to cool down – this will make it crispier.
Repeat with the remaining popcorn and caramel sauce. Store in an airtight container.
NOTES
*I know that maple syrup costs the price of a small house so if you'd rather use sugar, you could do that too. Swap maple syrup for ¾ cup of sugar and about 60 ml of water. Let sugar melt into the water without stirring, then simmer it on a low heat until it reaches a light amber colour. Once it achieves the desired colour (the darker the colour the less sweet your caramel will be), take off the heat and proceed as per the recipe.