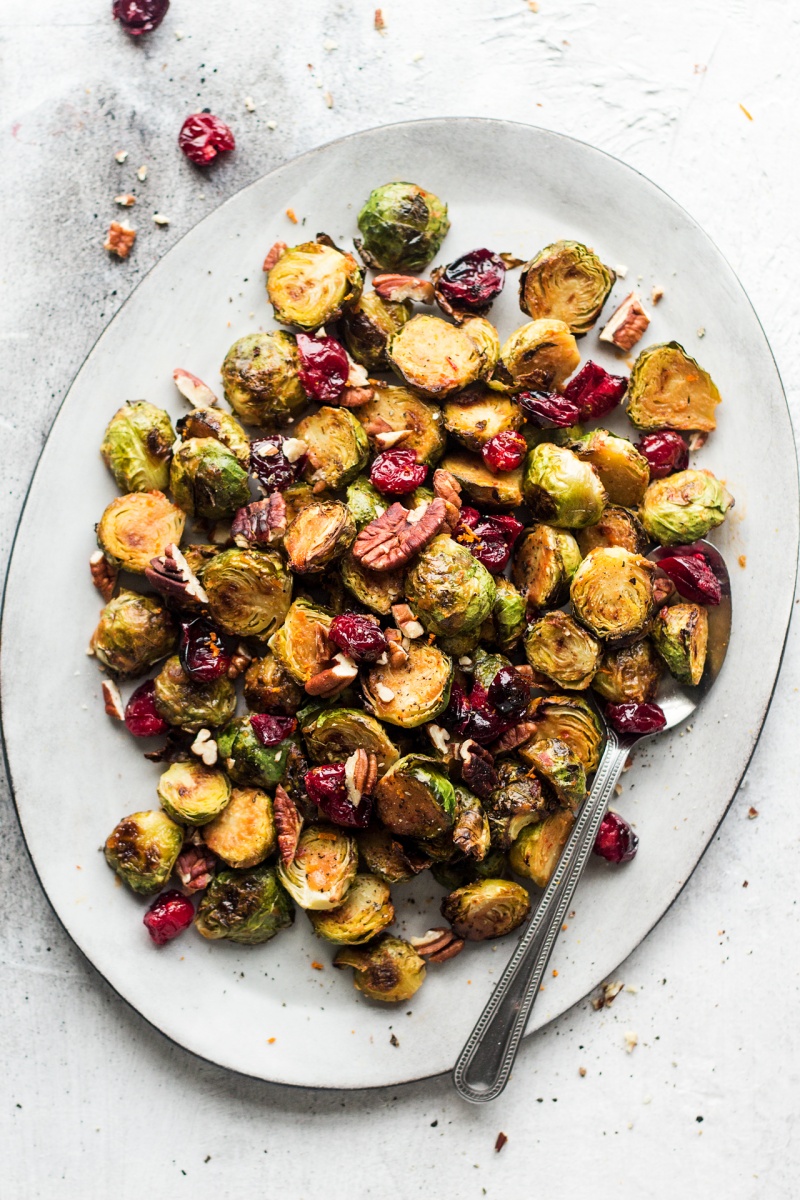 Ho ho ho, with Xmas just round the corner, are you guys ready? We are anything but as our lives have been in a state of constant flux lately, but things are finally falling into place. After over a month delay and many, polite at first then a little less so, phone calls to the relocation company whom we have stupidly trusted with all our possessions, we finally had our stuff delivered yesterday. The house looks a mess, but we are so relieved.
It got to the point that we were seriously beginning to doubt whether this delivery will ever happen and started looking into taking legal action against them. It wasn't just the delay, it was the complete lack of proactivity, customer service or competence on their part. Given this modern day and age with all its amazing technology at our fingertips, they were very cagey as to the actual delivery date and all their excuses (and there were plenty!) just didn't hold water so I was really anxious that they will let us down again.
I am overjoyed to finally have a semblance of a work setup (I've missed you, tripod!) and some decent props. This means I will not have to go shopping for plates ahead of each recipe and I can get into a bit of a work rhythm, save up some recipes for our next holiday as we are really missing the sunshine already!
So in line with today's mood, I have an easy Xmas recipe for you that sort of cooks itself, really. It's delicious and I hope it will convince die-hard brussel sprout foes to give these cute baby cabbages ('we aren't baby cabbages, you ignoramus!') a chance!
As I generally hate boiled vegetables (they are just so uninspiring, aren't they?), I marinated my brussels sprouts in a sweet and salty marinade and stuck them in the oven. I also roasted fresh cranberries 'cos I felt like they may get all saucy (I was right) and provide a nice sour contrast to the sweet brussel sprouts and a festive touch of colour too. I also added nuts (any pan-toasted nuts will work) cos I'm a big fan and the dish was crying out for some more texture. If you are allergic to nuts, you can sub them for pan-roasted croutons instead! Anyhow, this is going to be our Xmas side that we are bringing to Duncan's family's Xmas dinner this year.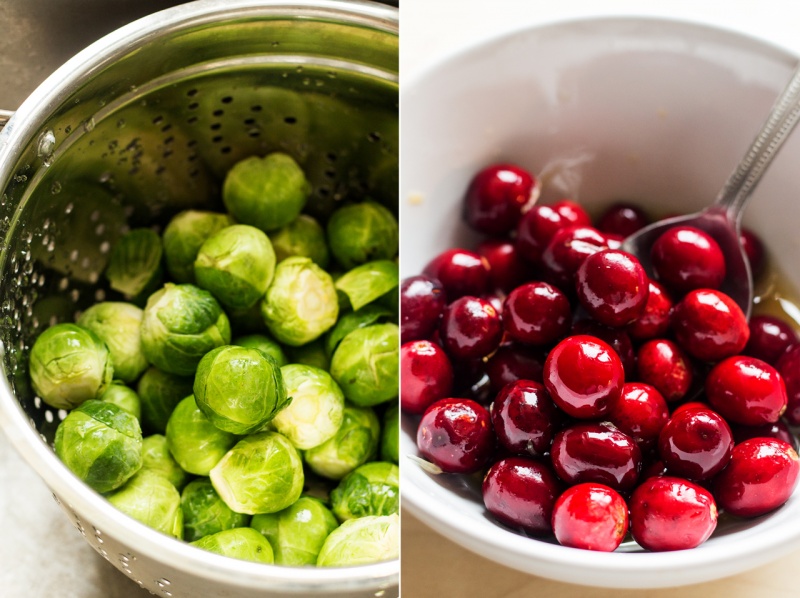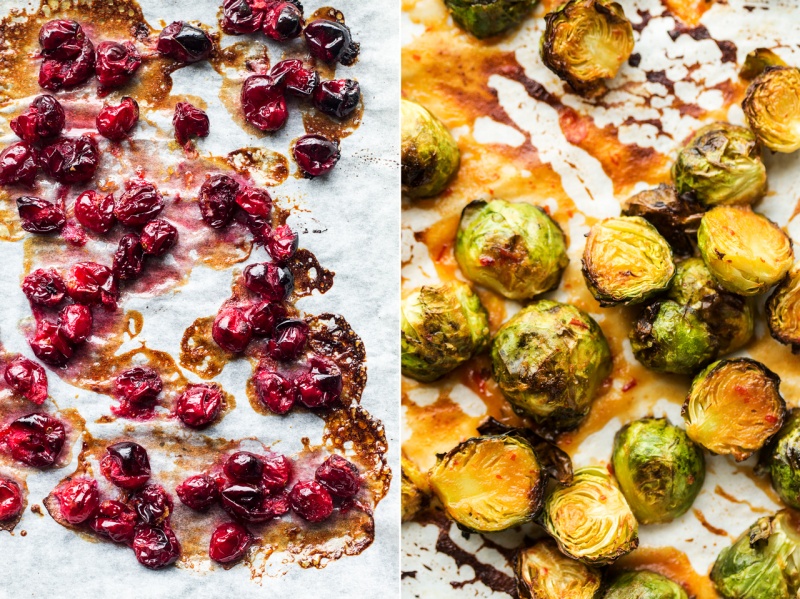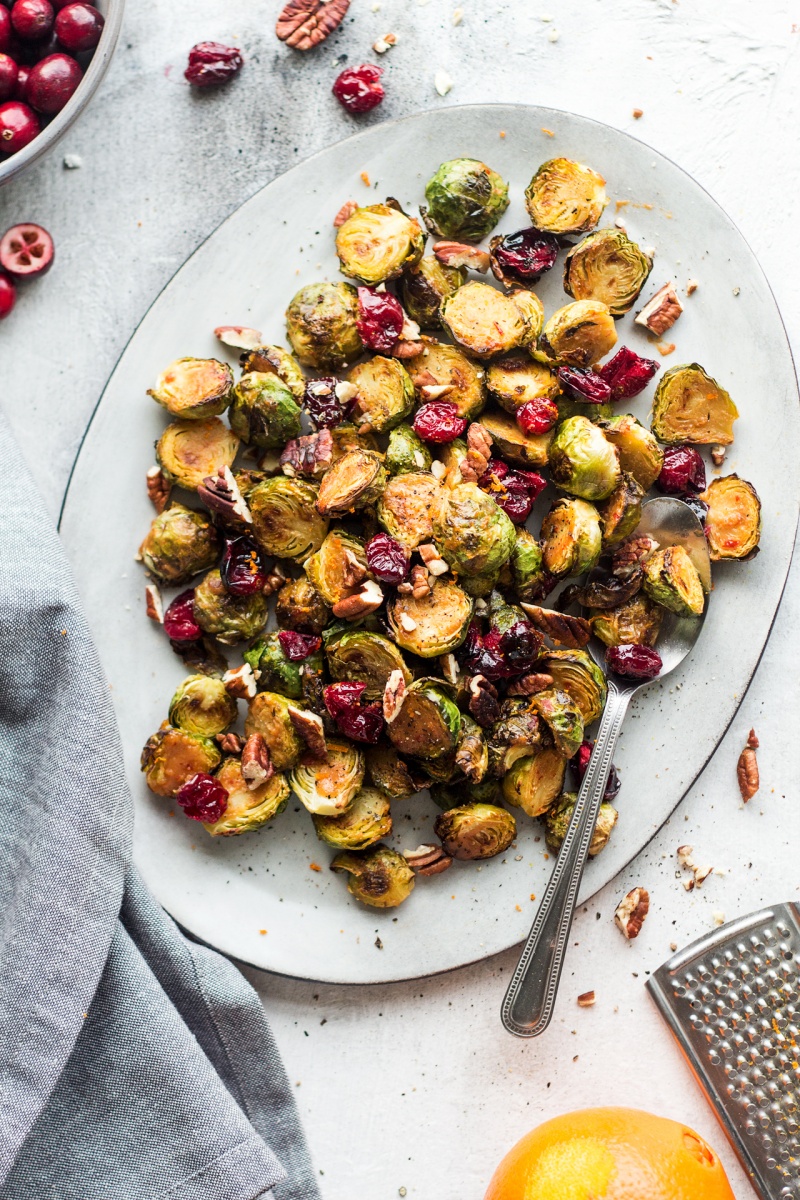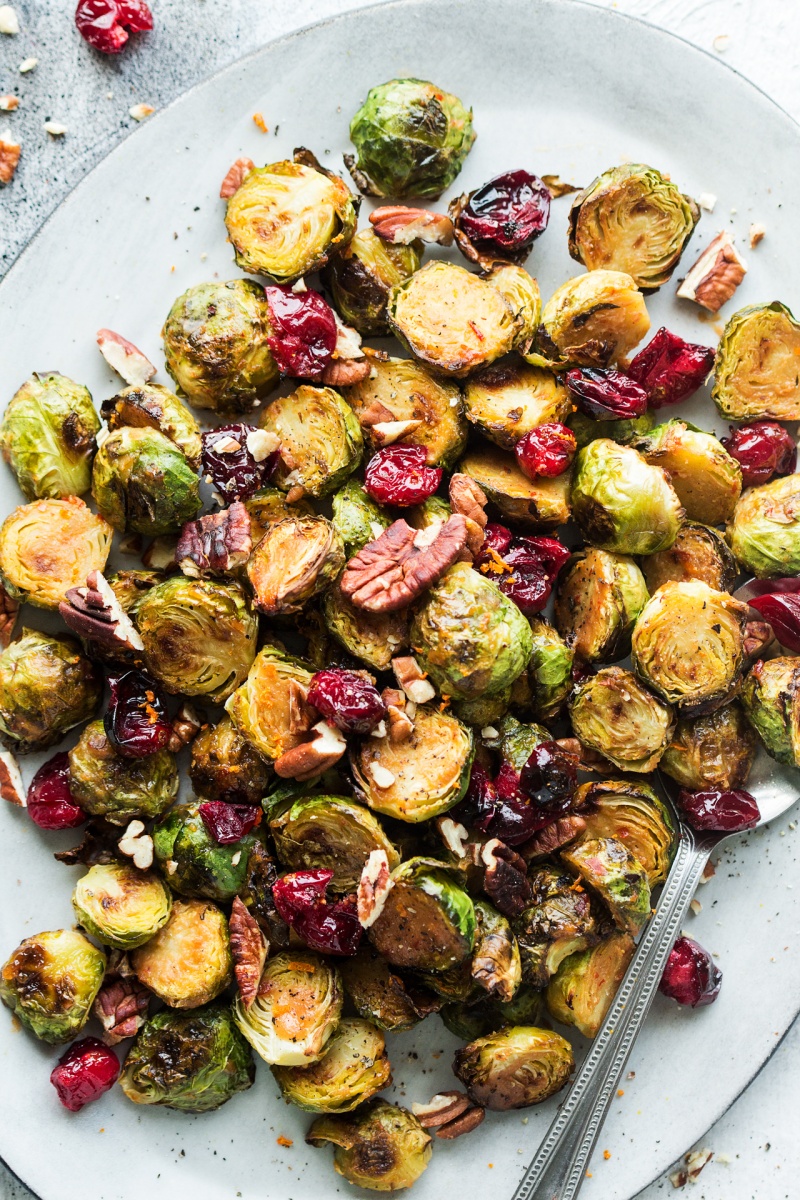 2 tbsp pecans (or walnuts or almond flakes)
450 g / 1 lb fresh brussel sprouts
15 ml / 1 tbsp olive oil
100 g / 0.25 lb fresh cranberries*
45 ml / 3 tbsp maple syrup
1 orange, juice and zest
2 tbsp shiro / white miso paste**
1-1½ tsp sambal oelek (chilli paste) or chilli flakes, to taste
black pepper, to serve
METHOD
Roast pecans (walnuts or sliced almonds) on a dry pan until fragrant and lightly browned. Remember to move them around the pan often as they can burn easily.
Set the oven to 180° C / 355° F fan forced (or 200° C / 390° F no fan) and line one large baking tray (or two smaller ones) with baking paper.
Wash and dry the brussel sprouts, trim the ends and slice them in half. Coat in 1 tbsp of olive oil and place them on two thirds of a large baking tray.
In a separate bowl, coat cranberries in 1½ tbsp of maple syrup and 1½ tbsp of orange juice and sprinkle with orange zest. Spread them at the other end of the baking tray – make sure you do not overcrowd the tray (especially when it comes to brussel sprouts) so if there isn't enough space, roast them on separate trays. Roast the brussel sprouts and cranberries for about 15 minutes.
Mix miso paste, 1½ tbsp of maple syrup, 3 tbsp of orange juice and chilli sauce together in a mixing bowl.
After 15 minutes, remove the brussel sprouts from the oven and toss them in the miso marinade. Return them to the baking tray and bake for another 5 minutes, until charred in places. Check up on the cranberries, they may be ready (soft and saucy), in which case take them off the tray with a spatula. Otherwise return them to the oven with the brussel sprouts for another 5 minutes.
For serving, place the roasted brussel sprouts and cranberries on a large serving platter. Sprinkle with toasted nuts, some fresh orange zest and a grind of black pepper.
NOTES
*In case you are wondering, you can use dried cranberries but roasted from fresh are so much nicer!
**If you want to keep this dish gluten-free, make sure you use gluten-free miso paste.