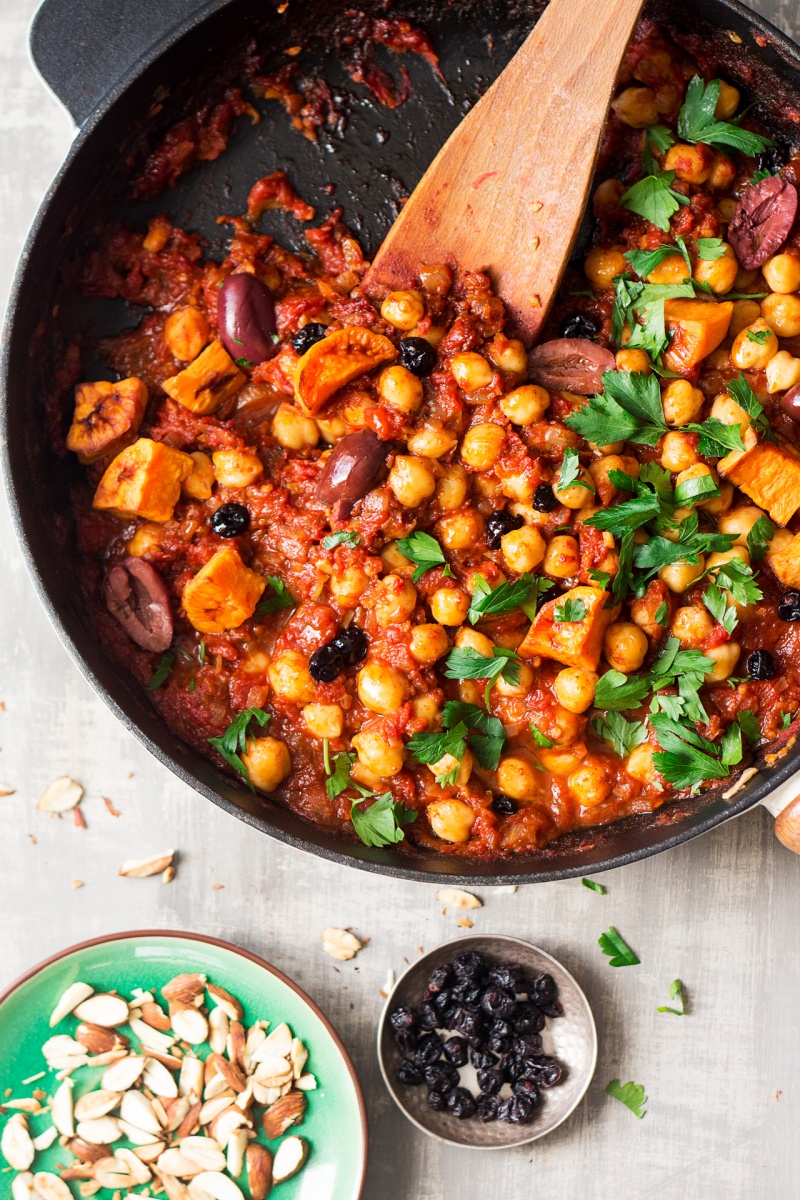 I'm sitting in front of a crackling fireplace at my parents' house in Poland, as I write this. It's been extremely cold around these parts lately and even though I obviously grew up here, after years of living in milder climates (London and now a Greek island of Paros) I am really not used to the cold anymore… And I moan about it a lot 😉 .
When it's -15° C (5° F), you want to minimise the time you spend outside and, if you do venture out, you want to be moving fast. We've taken to running in a nearby forest to counteract my mum's attempts at overfeeding us on a daily basis 😉 .
A proper Northern-European forest bathed in winter sunshine has been a much needed change of scenery. We even managed to get a glimpse of two does who ran for the hills as soon as our fluorescent running gear appeared on the horizon. Once you get your blood flowing outside, stepping back into a warm house and sitting down to a warm meal is all your need to feel happy.
My lovely mum treats us to our favourite Polish cold weather foods, such as barszcz with uszka (beetroot broth with wild mushroom ravioli), pierogi (dumplings) and a meat-free bigos (cabbage and wild mushroom stew) plus a layered gingerbread cake for dessert, but this Moroccan-inspired chickpea and tomato stew is also the kind of dish I would be happy to come back home to. It's easy to make, filling and comforting and if you are a fan of my Spanish Chickpea and Spinach Stew I made last year, be sure to try this one out too.
As for the Polish dishes I mentioned, don't despair. I'm picking my mum's brain for recipes (although she tends to 'eye-ball' ingredients so it's more of a challenge than it sounds 😉 ) and they will appear on the blog at some point, promise!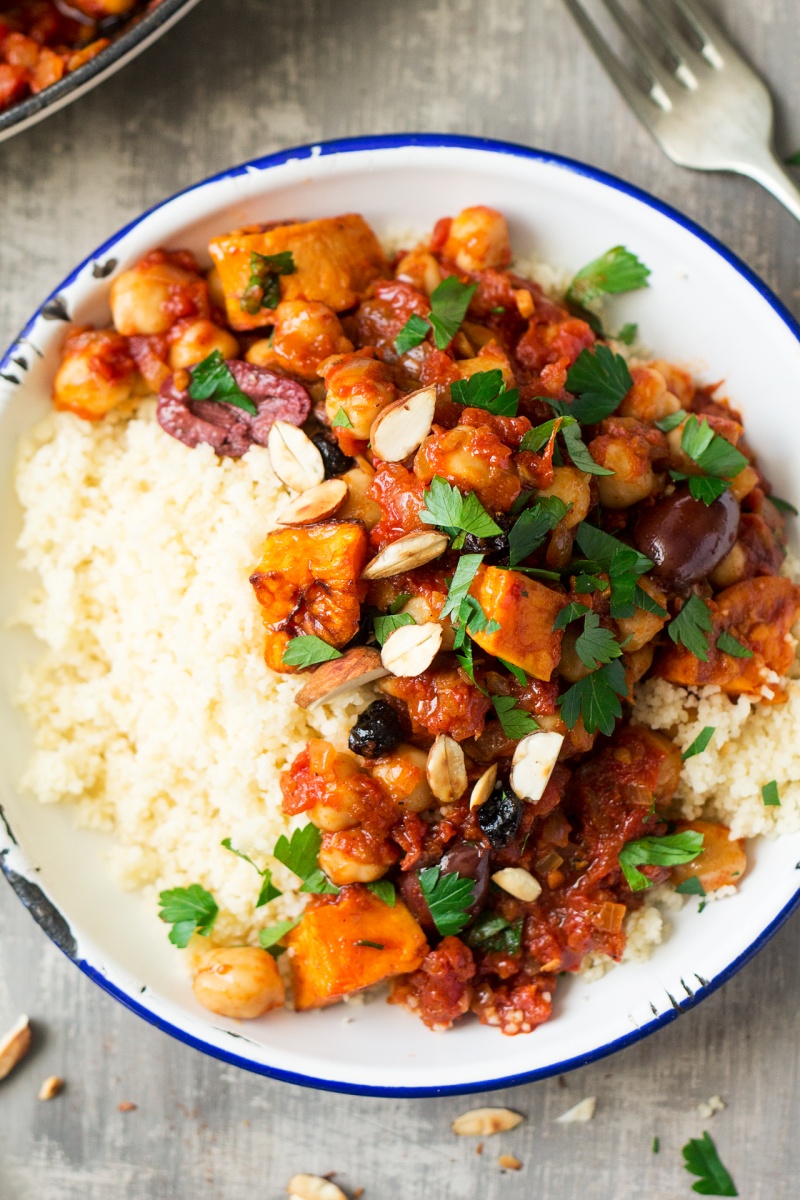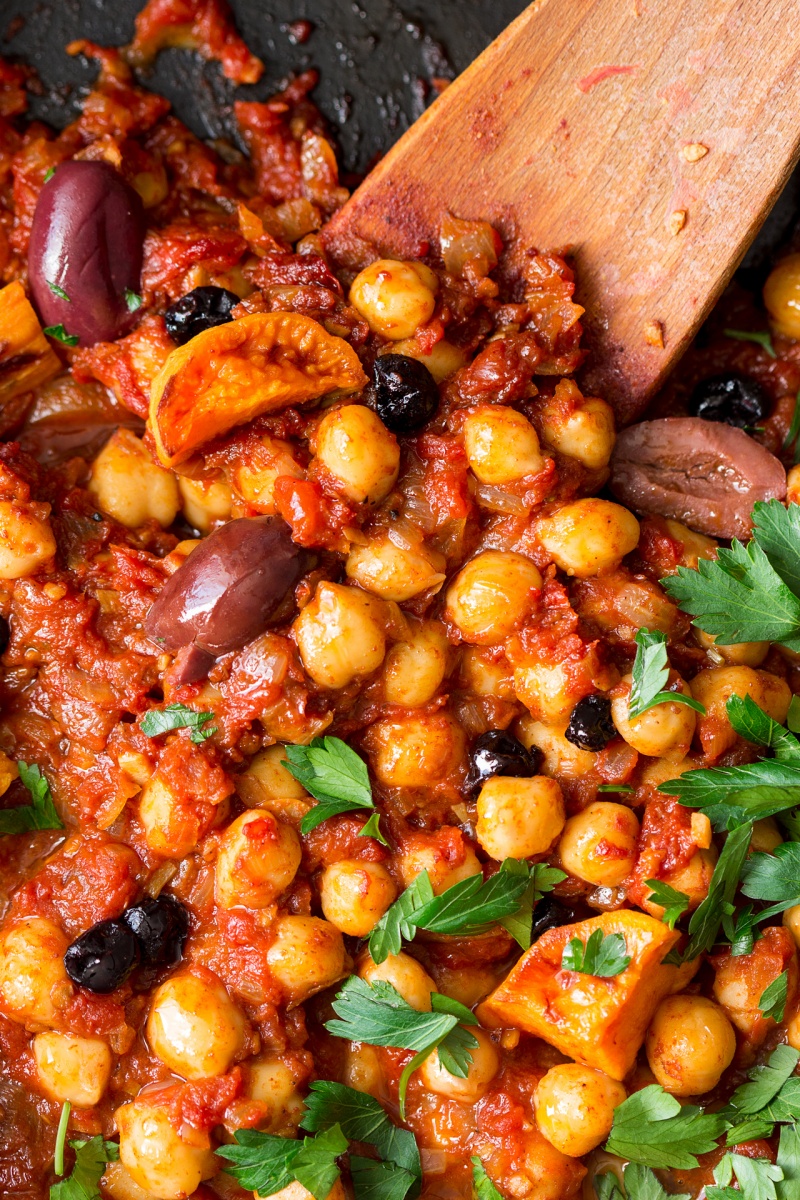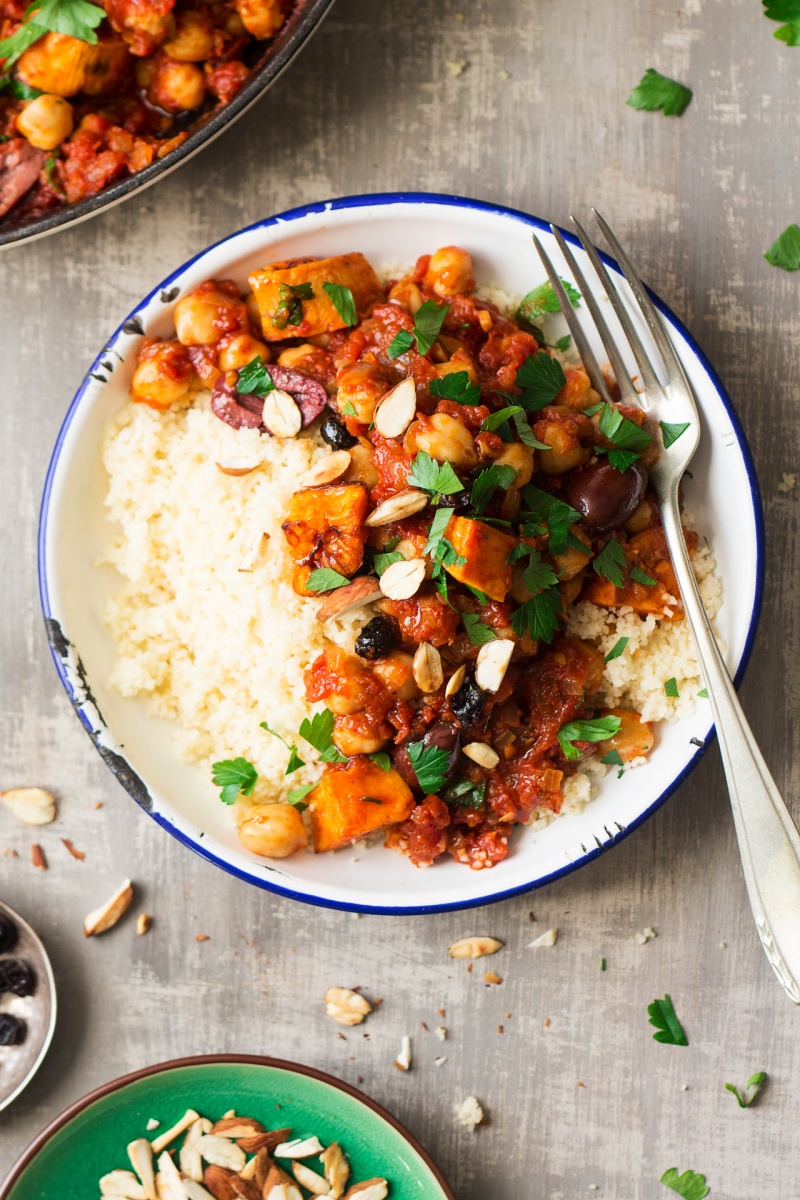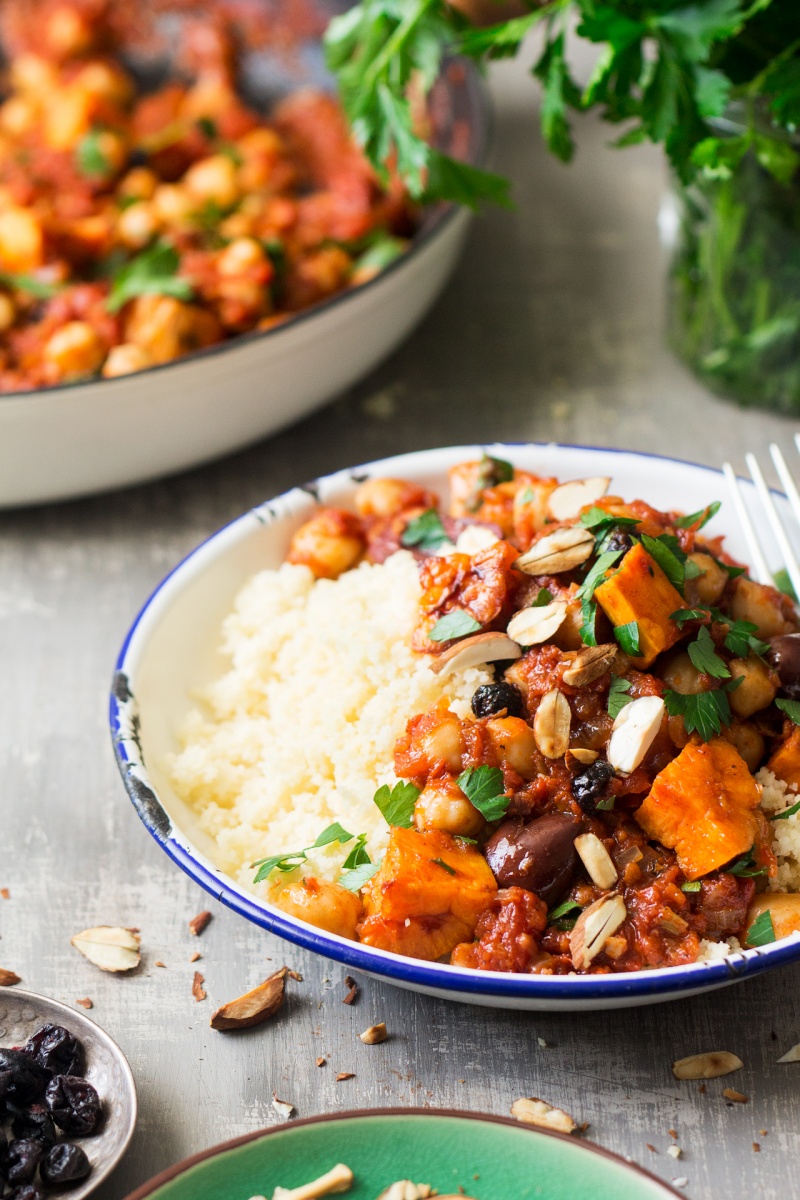 2 tbsp / 30 ml oil (I used olive oil)
3 garlic cloves, finely chopped
4 shallots, finely chopped
5 cups peeled and diced tomatoes OR 2 x 400 g / 14 oz tins of tomatoes
3 tsp baharat spice
½ tsp sweet paprika
¼-½ tsp cayenne pepper or hot chilli powder, adjust to taste
¾ tsp salt, adjust to taste
2 tsp brown sugar
black pepper, to taste
1 tbsp tomato paste
2 cups cooked chickpeas
1 medium sweet potato (300 g / 0.65 lb), cubed
2 tbsp dried barberries or blackcurrants
10 black Kalamata olives, pitted
a handful of almonds, sliced
fresh parsley, chopped (optional)
cooked couscous or quinoa, to serve with
METHOD
Chop almonds diagonally. Put a small frying pan on a medium heat and dry roast almonds until lightly browned and fragrant. Make sure you move them around the pan frequently as they burn easily.
Heat up the oil in a large frying pan (ideally with a lid). Add chopped shallots and fry on a low heat until almost translucent, stirring from time to time.
Add chopped garlic. Keep on stirring frequently until the onion is translucent and garlic softens completely and releases its beautiful aroma.
Add all the ground spices to the fried shallots and garlic mixture and stir them around well. Fry them off gently for a minute or two stirring the whole time as they burn easily.
Add tomato paste to the pan and stir it into the shallot and garlic mixture.
Add chopped tomatoes, sweet potato cubes, salt and add half of the sugar to the pan. Cover the pan with a lid to cook chopped sweet potato. After about 12 minutes of simmering, take the lid off and let the sauce thicken by simmering it slowly, without the lid. Give the sauce a good stir from time to time.
Once the sauce thickens, taste it and season with some black pepper and more sugar if needed.
Finally, stir in cooked chickpeas, olives and currants and let them warm through. Serve over rice, quinoa or couscous, topped with toasted almonds and chopped parsley.
NOTES
*If you cannot find baharat spice mix, make your own – according to
Wikipedia
, a typical recipe for baharat is a mixture of the following spices: 4 parts black pepper, 3 parts coriander seed, 3 parts cinnamon, 3 parts cloves, 4 parts cumin seeds, 1 part cardamom pods, 3 parts nutmeg and 6 parts paprika.