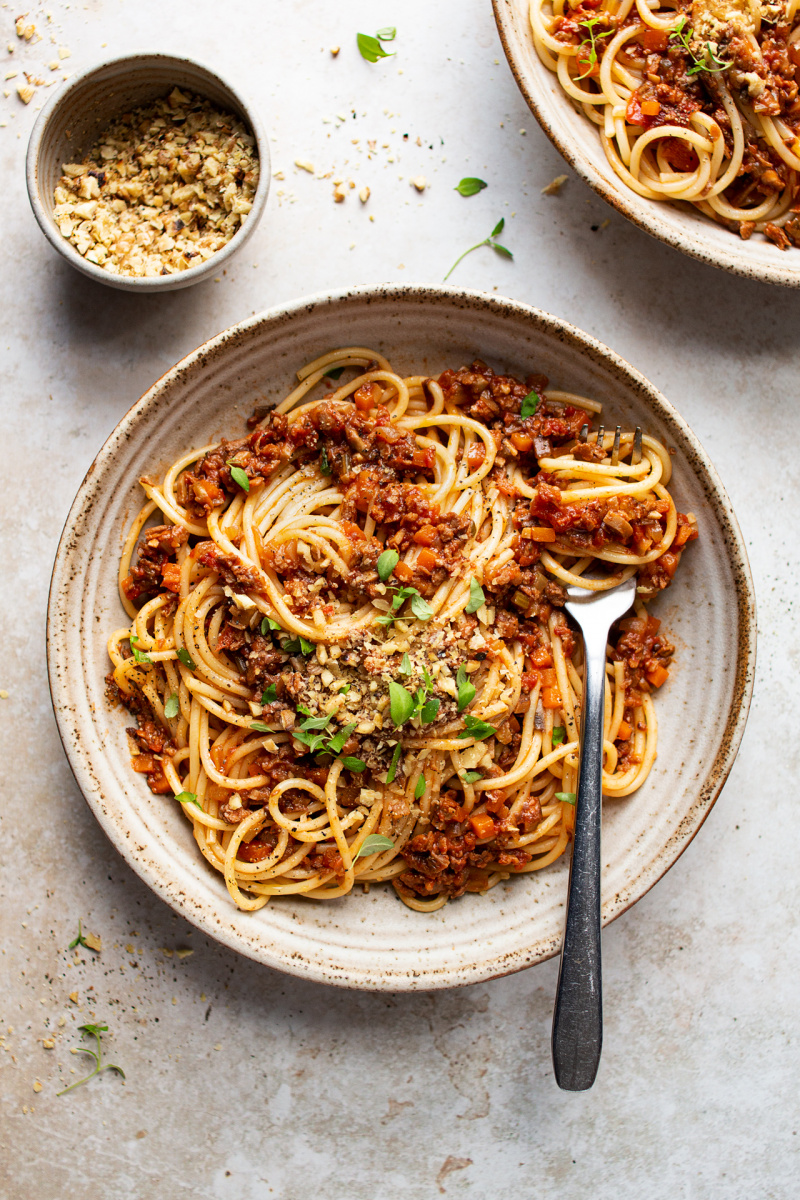 We are over the halfway point of our escapade in Crete. Today, we are leaving Ierapetra and heading to a new destination called Matala, where we are staying for 2 nights before moving on again. We've been lucky as apparently Matala is a bit of a hippie (this is how it's being described) destination and it has quite a few promising vegan food options, something that has been fairly sparse so far.
Don't get me wrong, we have been eating well but we've eaten in more than we've eaten out and with the exception of one really good pizza joint, the food hasn't been that impressive. There is only so much fava dip you can eat on repeat. I have been happy to cook the rest of the time, but with minimal pantry ingredients that I have at my disposal and also the fact that I AM ON HOLIDAY, we are looking forward to trying out some new places.
While it has been so hot here that, despite my best intentions, I have only just managed to run twice so far, I know that autumn weather has moved into other parts of Europe so I have a perfectly cozy recipe for plant bolognese sauce for you today. In fact, I froze three double portions of this sauce before we left as I figured that it may come in handy when we land in cold and wet Bristol after two weeks of heat and sunshine and it will take me a day or two to get my bearings and shake off the post-holiday blues 😉 .
This bolognese takes a while to cook down but it's really quite simple to make and it never fails to make my dinner guests happy. In fact, they can hardly believe it's vegan thanks to the genius of soy mince. If you cannot find it or dislike it, you can also replace it with cooked small, firm lentils (like Beluga or Puy varieties), but please do not fall for the misinformation about soy that is passionately being spread online by the very worried meat industry, as more and more people turn away from eating animals.
In fact, consuming non-GMO soy has positive effects on our bodies, including protection against certain cancers (gynaecological cancers, breast and prostate cancer) stronger bones and offering relief from menopausal symptoms.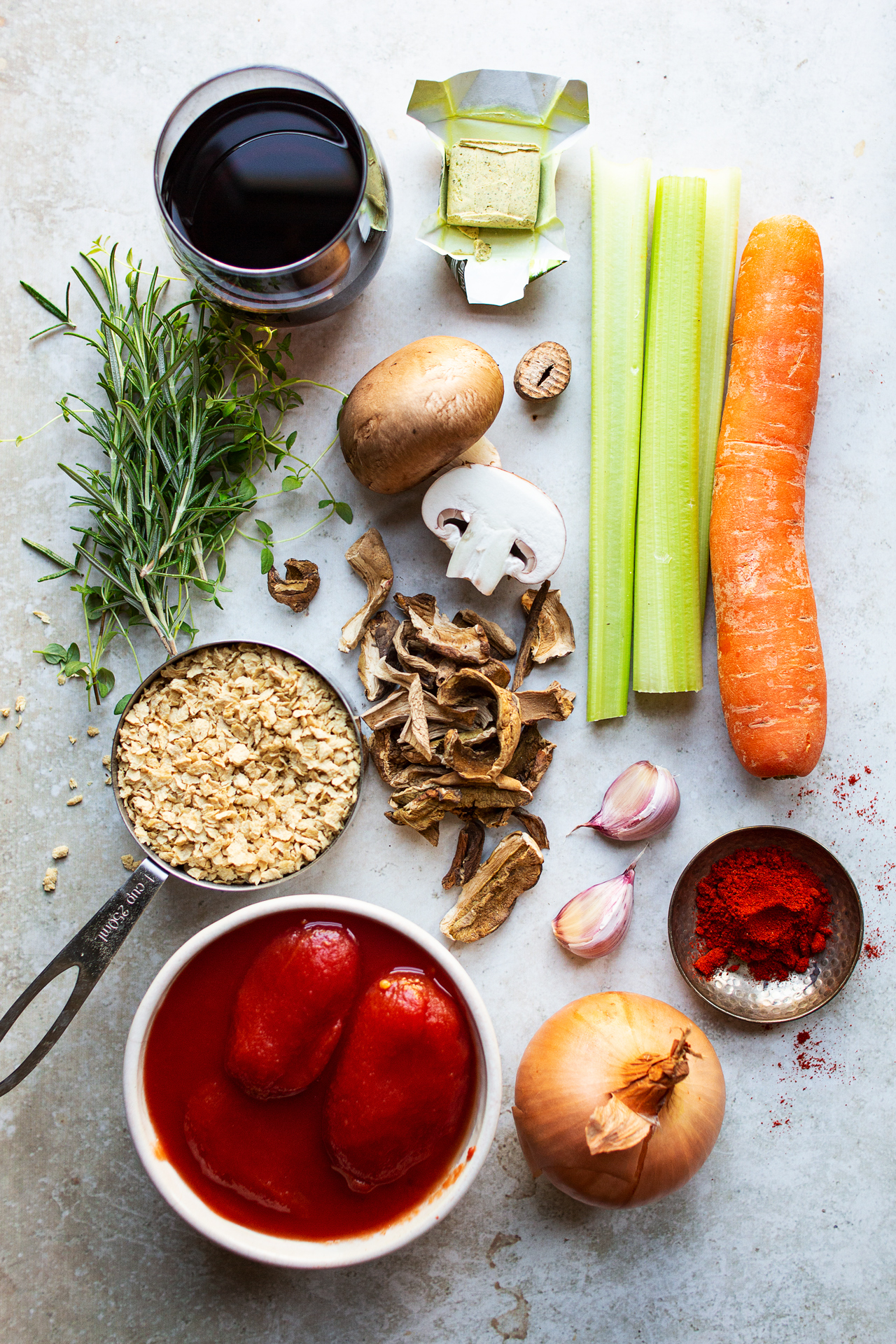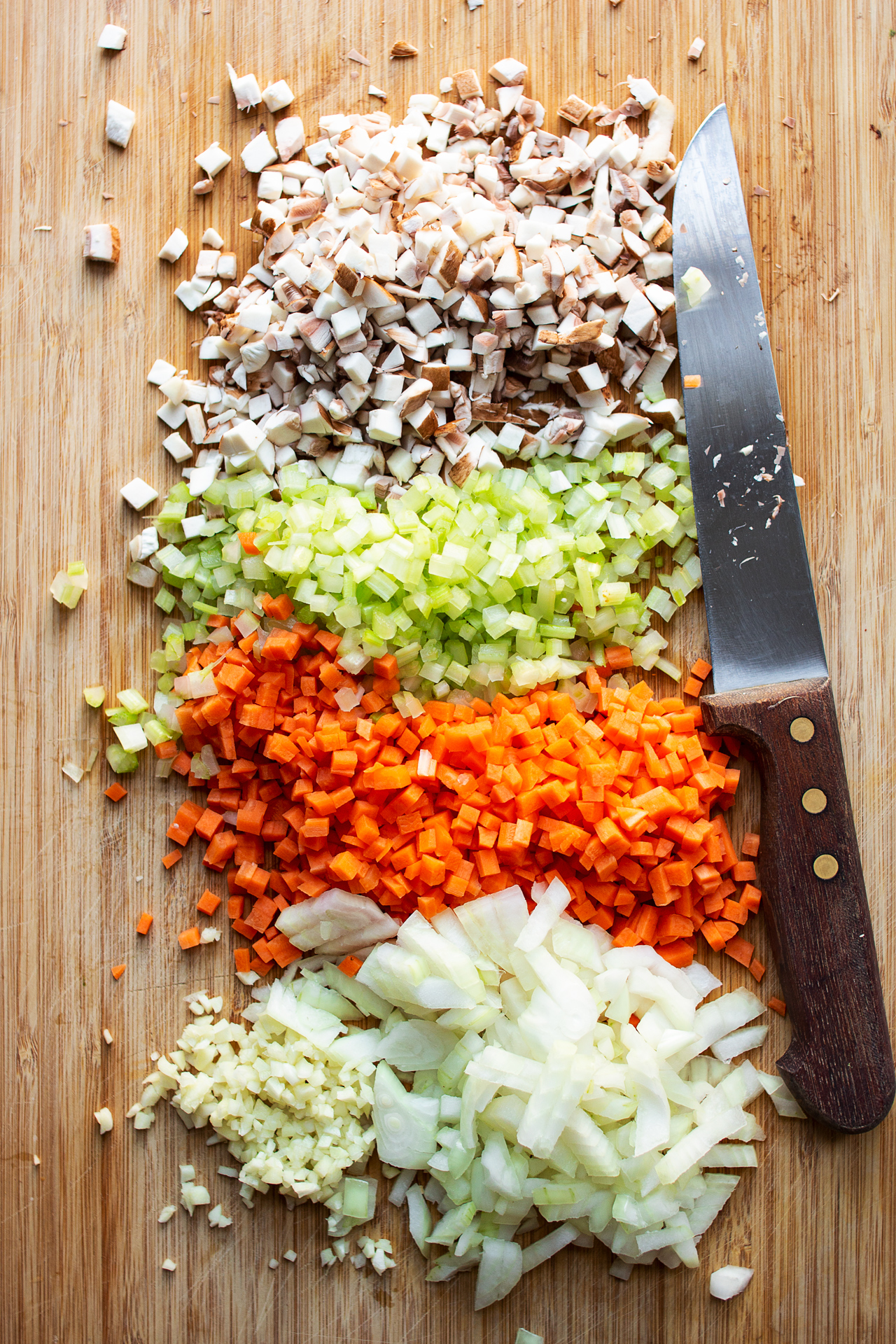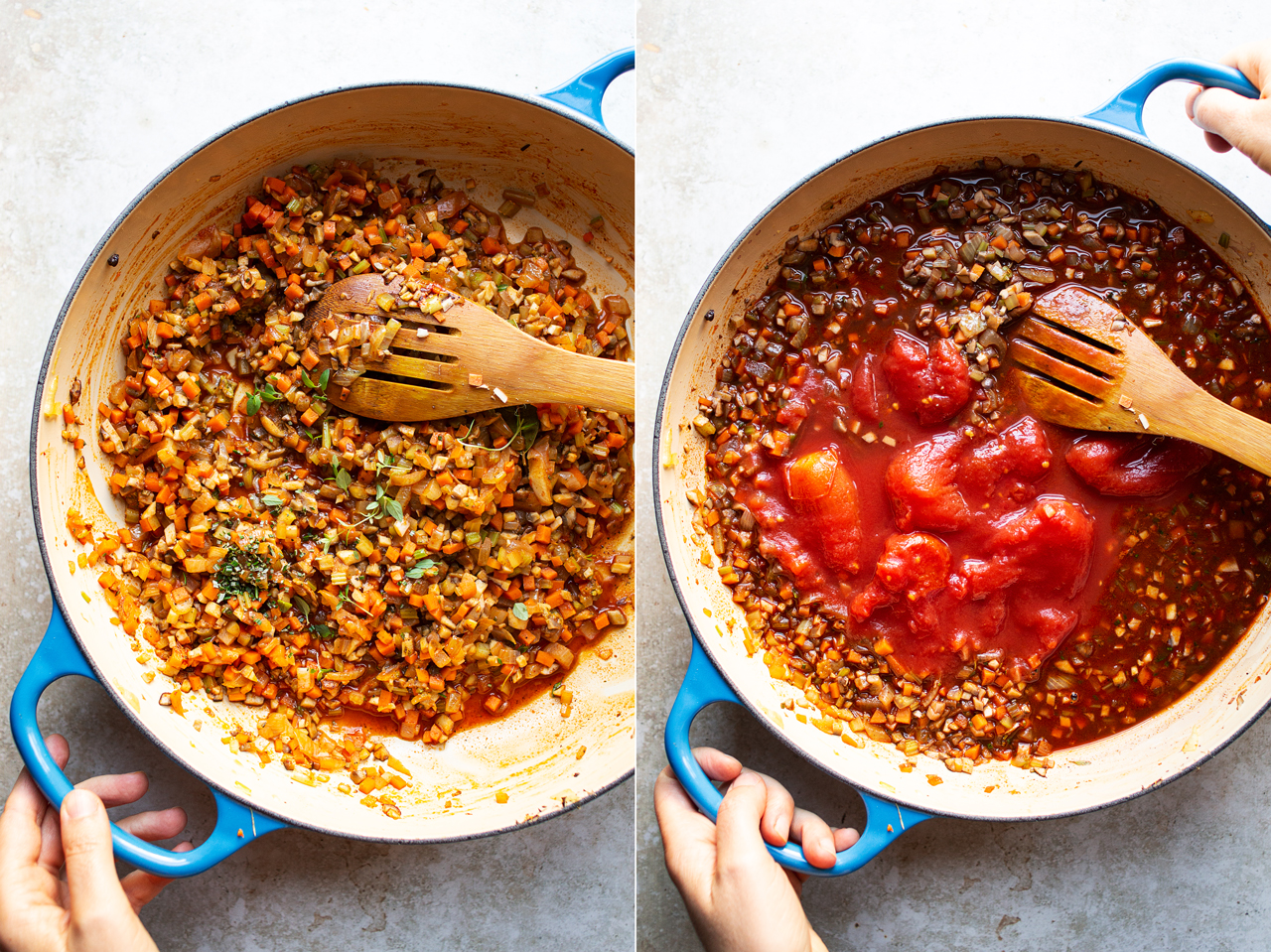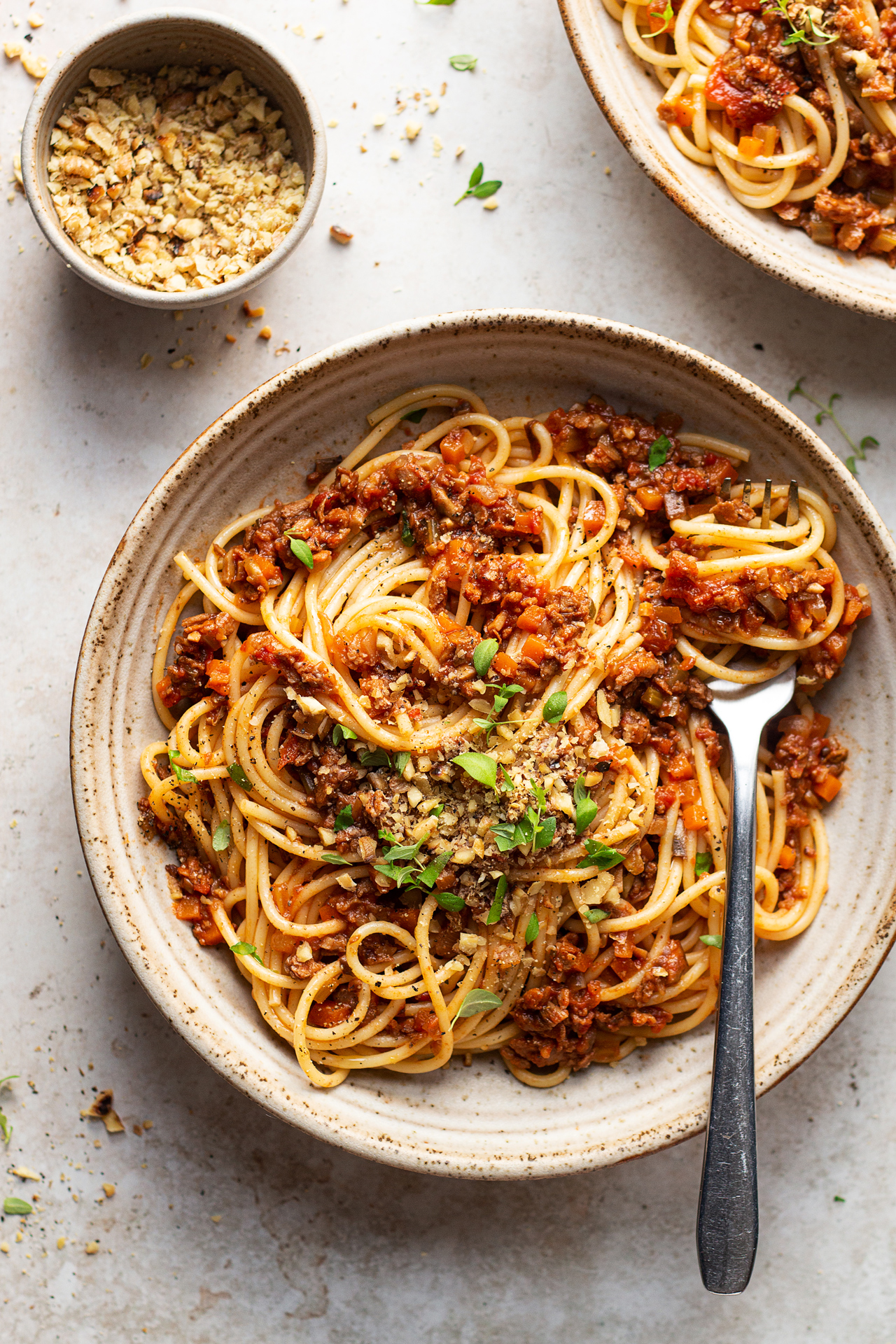 VEGAN BOLOGNESE SAUCE
12 g / 0.4 oz dried porcini mushrooms
100 g / 1½ cups non-GMO soy mince (also known as textured vegetable protein or TVP)*
2 tbsp / 30 ml olive oil
1 small onion, finely diced
3 large garlic cloves, finely diced
2 short celery stalks, very finely diced
1 large carrot, very finely diced
125 g / 5 oz chestnut mushrooms, finely diced
2 sprigs rosemary, leaves chopped finely
2 sprigs thyme
1 heaped tsp smoked paprika
1/3 tsp grated nutmeg
a good pinch of chilli (optional)
approx. 1 tsp salt, adjust to taste
120 ml / ½ cup vegan red wine
1 vegan stock cube
2 x 400 g / 28 oz tins quality peeled plum tomatoes
1 tsp date syrup or sugar (optional, adjust to taste)
black pepper, to taste
REMAINING INGREDIENTS
fresh thyme or parsley, to garnish
toasted walnuts, very finely chopped (optional)
500 g / 18 oz dry tagliatelle (GF if required), cooked
METHOD
Put a kettle on. Rinse the dried mushrooms well to get rid of any grit and place them in a small bowl.
Cover the dried mushrooms with boiling water. Set aside for later.
In a separate boil, cover the soy mince with boiling water. Set aside.
Heat up the olive oil in a heavy-bottomed pan. Add the diced onion and sauté on a low heat for a few minutes, until the onions are almost translucent, but not coloured.
Add the chopped garlic and sauté for another 1-2 minutes.
Finally add the diced celery, carrot and chestnut mushrooms. Sauté, stirring frequently, for another 5 minutes or so.
Meanwhile, chop the re-hydrated dry mushrooms (do not throw the liquid away) very finely.
Add the diced dry mushrooms to the pan, together with the chopped rosemary leaves, whole thyme sprigs, smoked paprika, nutmeg, chilli (if using) and 1 tsp of salt. Stir everything around for a minute or so.
Add the mushroom stock, being careful not to tip over the grit that sometimes gathers at the bottom of the dish.
After the mixture comes to a gentle simmer, add the wine and allow it to bubble gently for a few minutes so that the harsh taste of alcohol cooks out, for about 10 minutes.
Add vegan stock cube, both tomato cans and about 1 cup (240 ml) of water (I like to rinse my cans with it first).
If you used plum tomatoes, like I did, break them up with a spoon first. Put the lid on and allow the sauce to bubble on a low-medium heat until the tomatoes have broken down (about 30 minutes).
Halfway through the simmering, add the soy mince into the pan.
Once the tomatoes have broken down, take the lid off and start reducing the sauce on a low-medium heat. If the pan is starting to look a bit too dry, add another cup of water (pasta cooking water is best) and cook until you achieve the desired consistency. Remember to give the sauce a good stir from time to time to ensure that the middle of the pan does not burn.
Season with more salt if needed, date syrup or sugar (if needed) and black pepper.
NOTES
*You could use cooked Puy (or other firm and small) lentils instead.