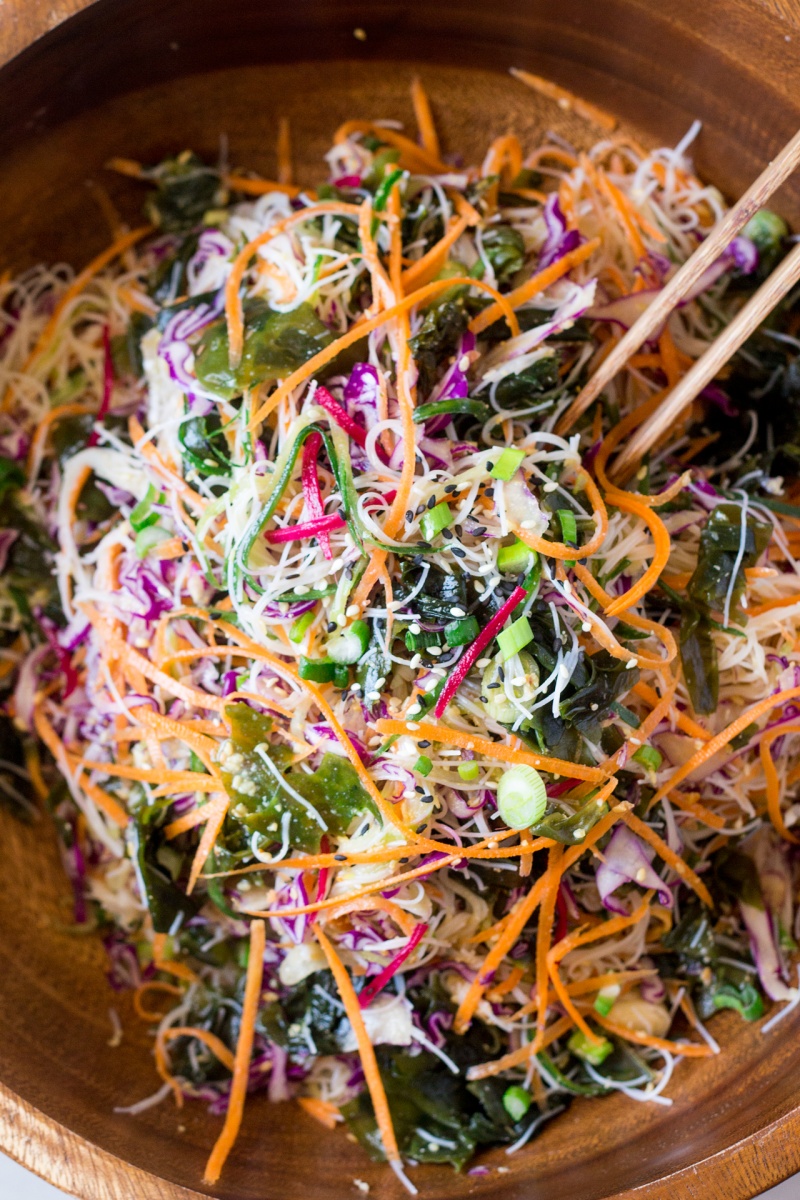 Once again, Greece has done what it does best. It turned out plenty of beautifully sunny, still days which are designed to be spent on the beach and since I'm on an island, I'm truly spoilt for choice here.
Cooking in this hot weather is a bit less enjoyable than normal so I'm all over quick, easy and ideally cold dishes. This one totally fits the bill. There is no real cooking involved and it comes together pretty quickly.
Thanks to vermicelli noodles, this vegan rice noodle salad becomes substantial enough to satisfy post-beach hunger. It's also quite refreshing and hydrating.
The key thing here is the dressing, it really makes this dish. If you taste it on its own you may think that I've really turned up the volume here, but once massaged into oodles of noodles and thinly sliced veggies it loses its pungency and brings the whole dish together nicely.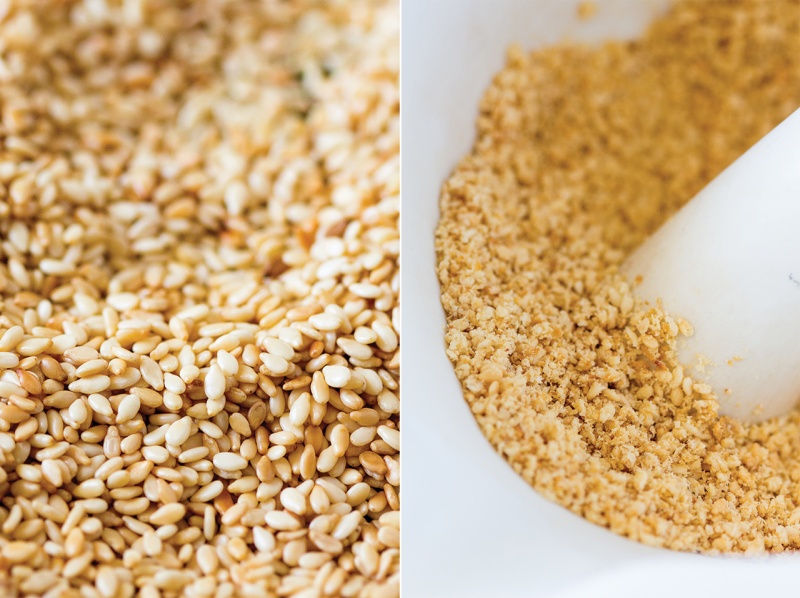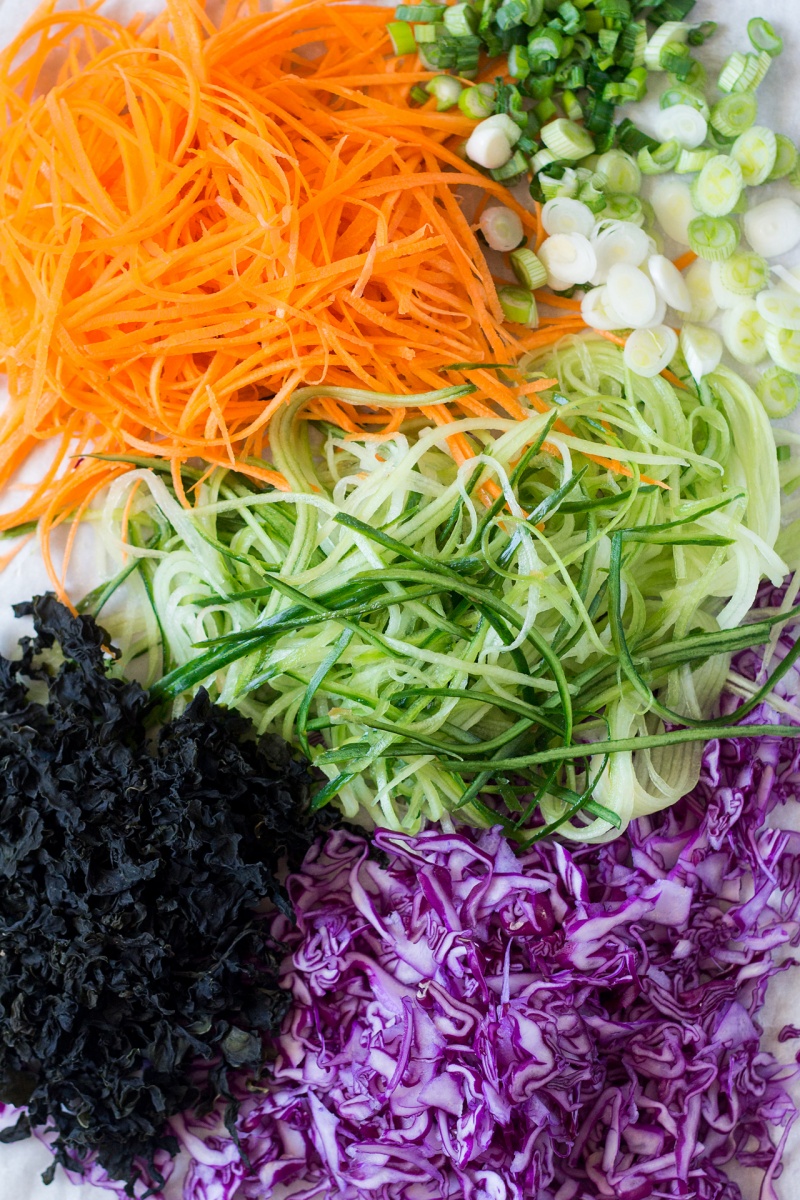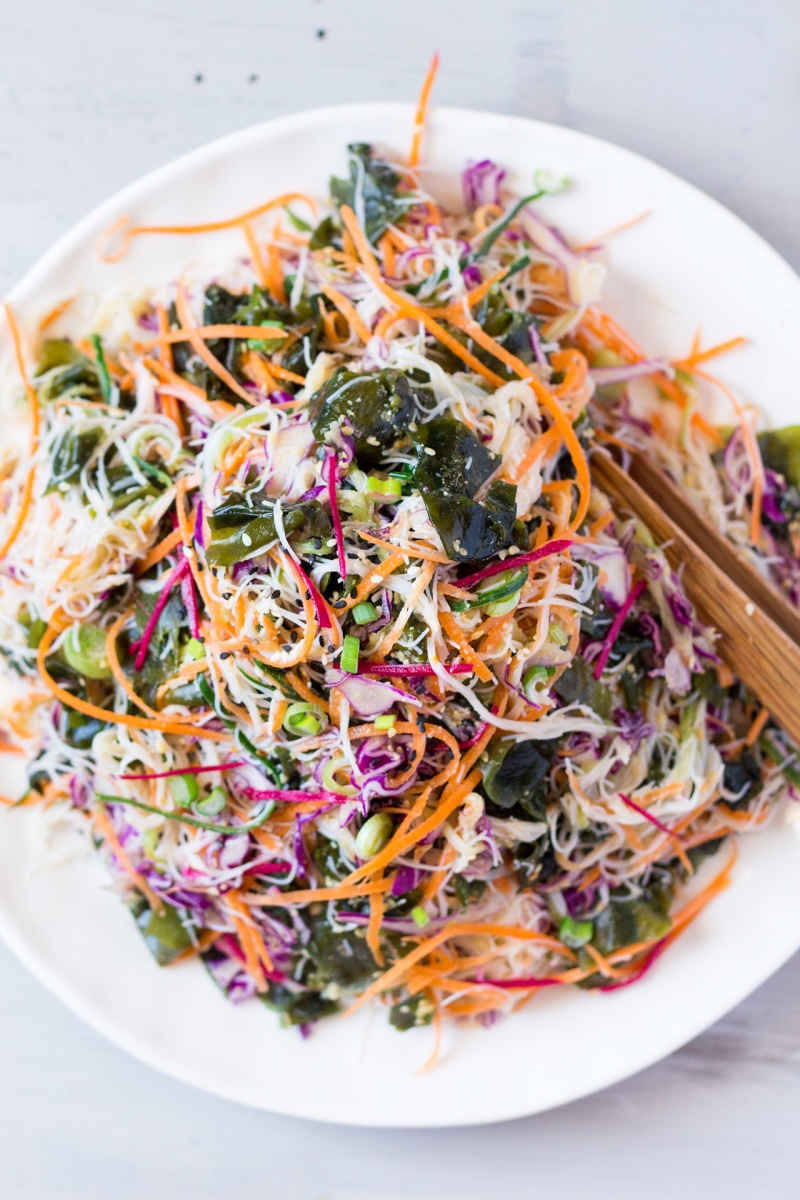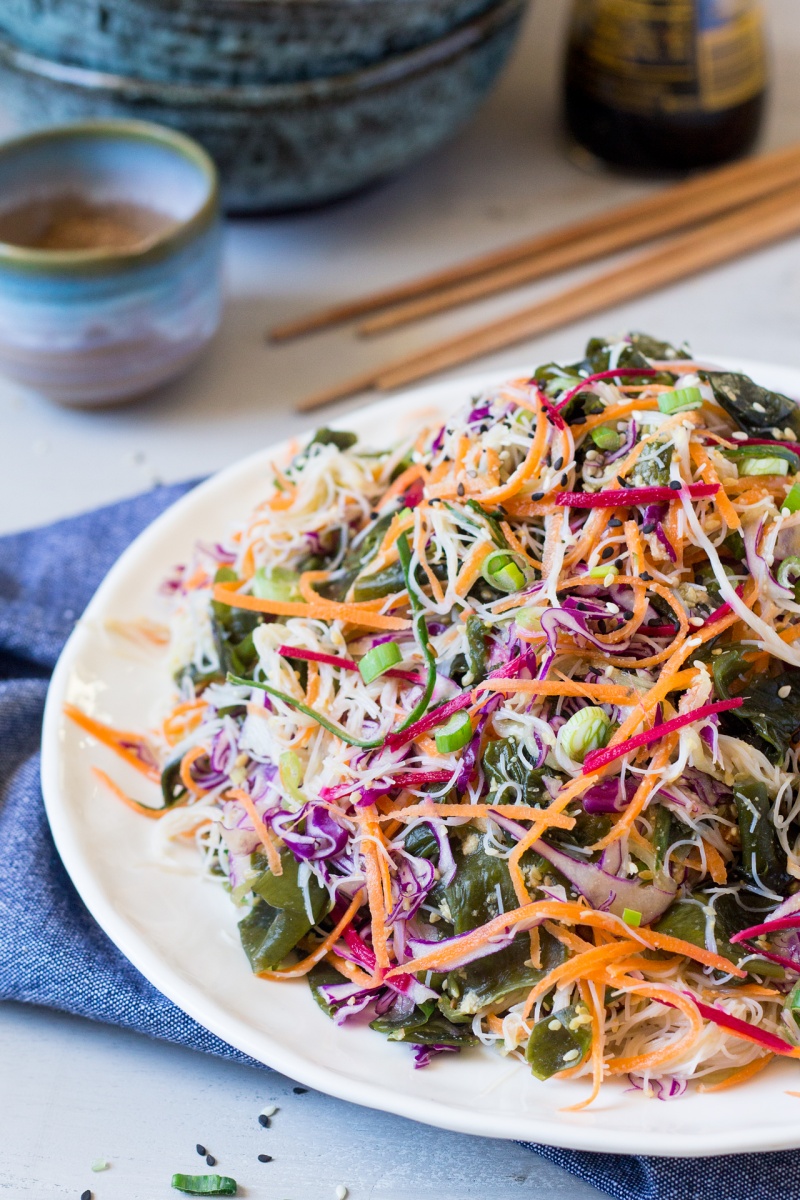 VEGAN RICE NOODLE SALAD
150 g vermicelli rice noodles
2 large carrots
1 English (long) cucumber
a wedge of red (or any) cabbage
2 small spring onions, sliced thinly (both green and white parts)
10 g dried wakame seaweed
20 g pickled ginger, sliced into thin strips (optional)
black sesame seeds, for decoration (optional)
DRESSING
50 g / 6 tbsp white sesame seeds
1 tbsp maple syrup
1 tbsp toasted sesame oil (for flavour)
1 tbsp neutral tasting oil
4 tsp rice vinegar or lime juice
4 tbsp tamari (for GF version) or soy sauce
3-4 tsp hot chilli paste (I used sambal oelek), adjust to taste
METHOD
Prepare vermicelli noodles according to the instructions. Mine required plunging into freshly boiled water for 2 minutes and then refreshing under a cold tap. Set aside.
Rehydrate wakame (if using) according to the instructions on the packet. Drain on a piece of kitchen towel to get rid of excess moisture.
Peel your vegetables and julienne them into thin strips (I used a julienne peeler but you could also use a knife). Reserve the core of the cucumber for another use as it's too watery for the salad (it will be perfect in a smoothie). Shred the cabbage thinly.
Lightly roast sesame seeds on a dry frying pan. Be sure to move them around the pan a lot as they burn easily. Take them off the heat as soon as they turn golden brown and become fragrant.
Using a pestle and mortar, food processor or a coffee grinder grind roasted sesame seeds until most of them are crushed / ground to powder.
In a separate bowl, mix all the dressing ingredients together, taste and adjust spiciness to your liking. Add crushed sesame seeds and mix well.
Assemble the salad directly before serving (especially as wakame tends to make the salad watery after a while). Place cold noodles in a large bowl and mix the seaweed and all the vegetables through the noodles – I find that it is best to use my hands to separate these pesky rice noodles more easily. Dot with the dressing and mix thoroughly again. Serve straight away.