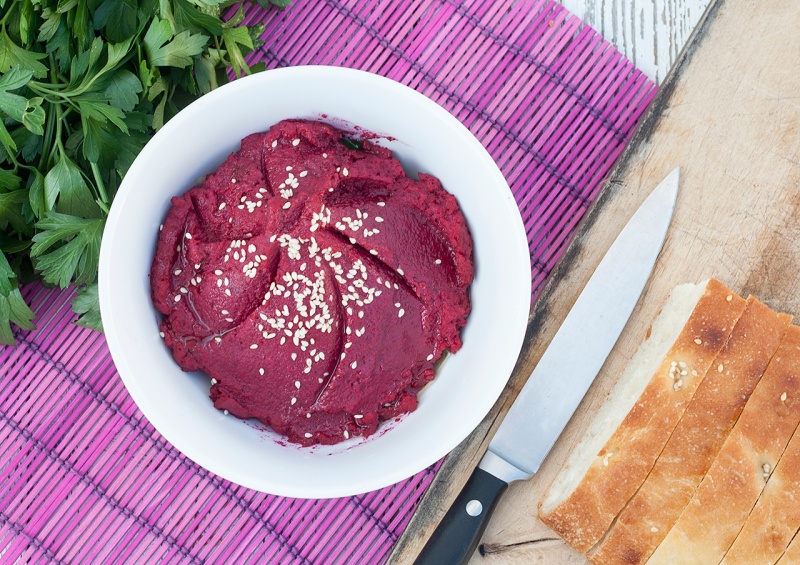 When I was a kid, I really used to despise beetroot. It was mainly due to a particular type of unimaginative beetroot salad that was served for lunch in my kindergarden. The memory of my teacher forcing a spoonful of this stuff into my pinched mouth still makes me shudder.
Now, it's a completely different story. My taste buds decided that beetroot is actually pretty tasty and I no longer have an aversion to it. In fact, I have now gone the opposite way and try to incorporate it into pretty much everything (watch this space – there is more pink goodness coming your way). Since garlic and lemon are beetroot's old friends, it naturally goes well with hummus and gives this old classic a new lease of life. This beetroot hummus makes a delicious snack with some fresh or toasted bread or a inside a homemade tortilla vegetable wrap (coming soon!).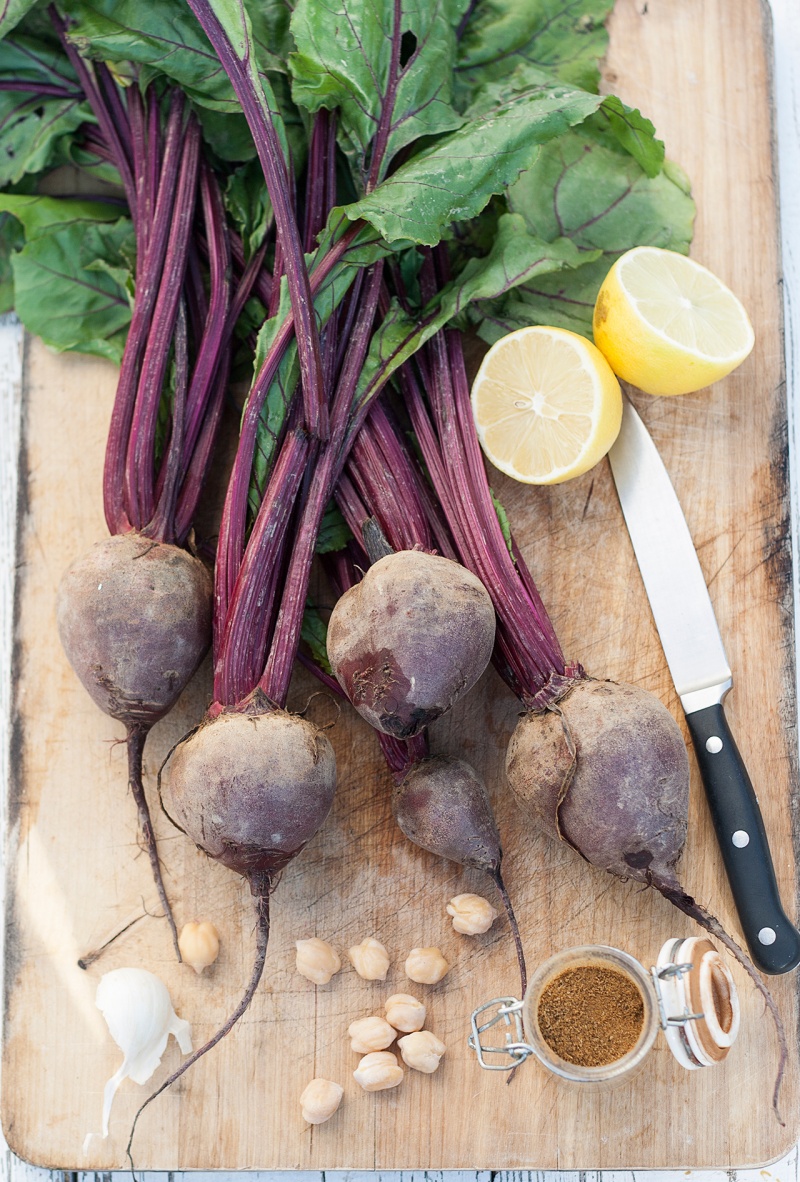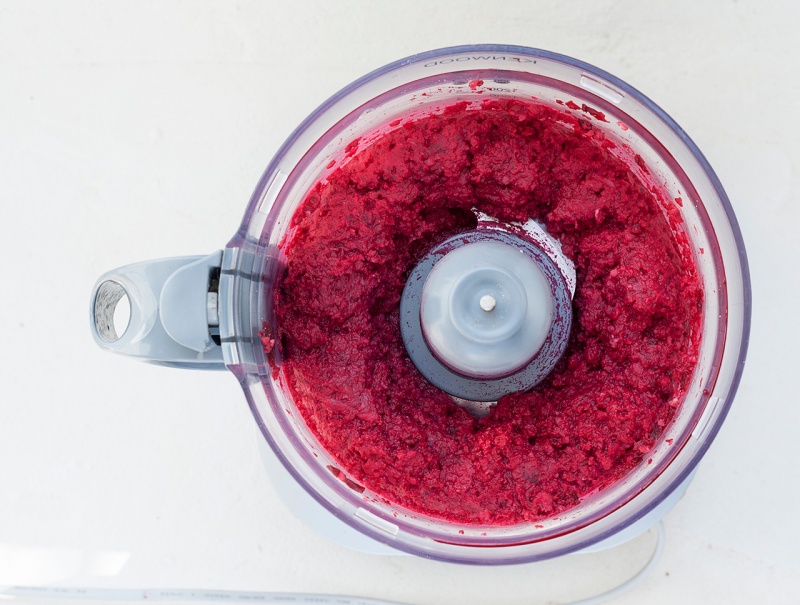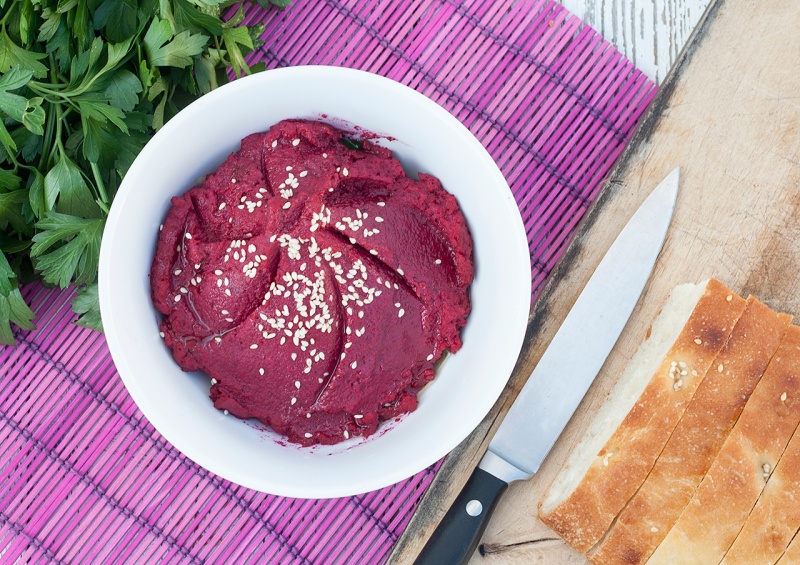 2 cups of cooked chickpeas (1 cup of dry)
2 medium beetroots
1 garlic clove, pressed
½ tsp of fine sea salt, adjust to taste
2 tsp of ground cumin
2 tbsp tahini
Juice of 1 small lemon
approx. ½ cup of water
a few grinds of fresh pepper
1-2 tbsp extra virgin olive oil to serve (optional)
sesame seeds to serve (optional)
METHOD
Set the oven to 200

° C

Wash the beetroots and wrap each one in a piece of kitchen foil (adding a tablespoon of water to each packet). Put into a hot oven and bake for 45 – 60 minutes (until the beetroot is soft enough to pierce with a knife). Once baked, set the beetroots aside until they are cool enough to handle. Keep the beet juice that gathered at the bottom of each packet – it will come in useful in step 4.
Peel the skin off the beetroots with your fingers and chop them into slices.
Place chickpeas, slices of roasted beetroot, reserved beetroot juice, minced garlic, tahini, lemon juice, cumin, salt and pepper into a food processor.
Process until smooth. If the mixture is too dry, drizzle a bit of water into it – be careful not to make it too watery. If you prefer your hummus to be smoother, transfer the mixture into a blender and process some more. Unfortunately, the mixture tends to get stuck in a blender (due to a blender's construction and thickness of hummus) so making it this way is more work and I'm not entirely sure it is worth the extra effort. Another thing that results in much smoother hummus is peeling chickpeas after cooking. It is an arduous task, however, so don't do it unless you are a smooth hummus fanatic.
Adjust seasoning to taste. Serve with fresh bread and as a part of a mezze selection.