Happy Wednesday guys! I hope you are having a good week so far? I am finally seeing a tiny little light at the end of the tunnel of my house renovation. We've just had some sockets moved in the living room and on Friday we're having all the walls in the living room plastered. Although that's not the end of the job as such, all the builders' mess and skip will be gone by the end of the week and so we can finally give the place a bit of a more thorough clean. I am looking forward to this!
I bet some of you are in a bit of a frenzy of putting together a thanksgiving menu, so I thought I would lend a helping and I have two Thanksgiving appropriate recipes this week.
First up is a simple side, cos they are easy to make and bulk up the offering so well. It's a platter of baked sweet potato drizzled in a slightly spicy umami filled white miso sauce, scattered with fresh coriander and toasted almonds. I love the combination of salty miso and sweet potatoes and I hope you will too!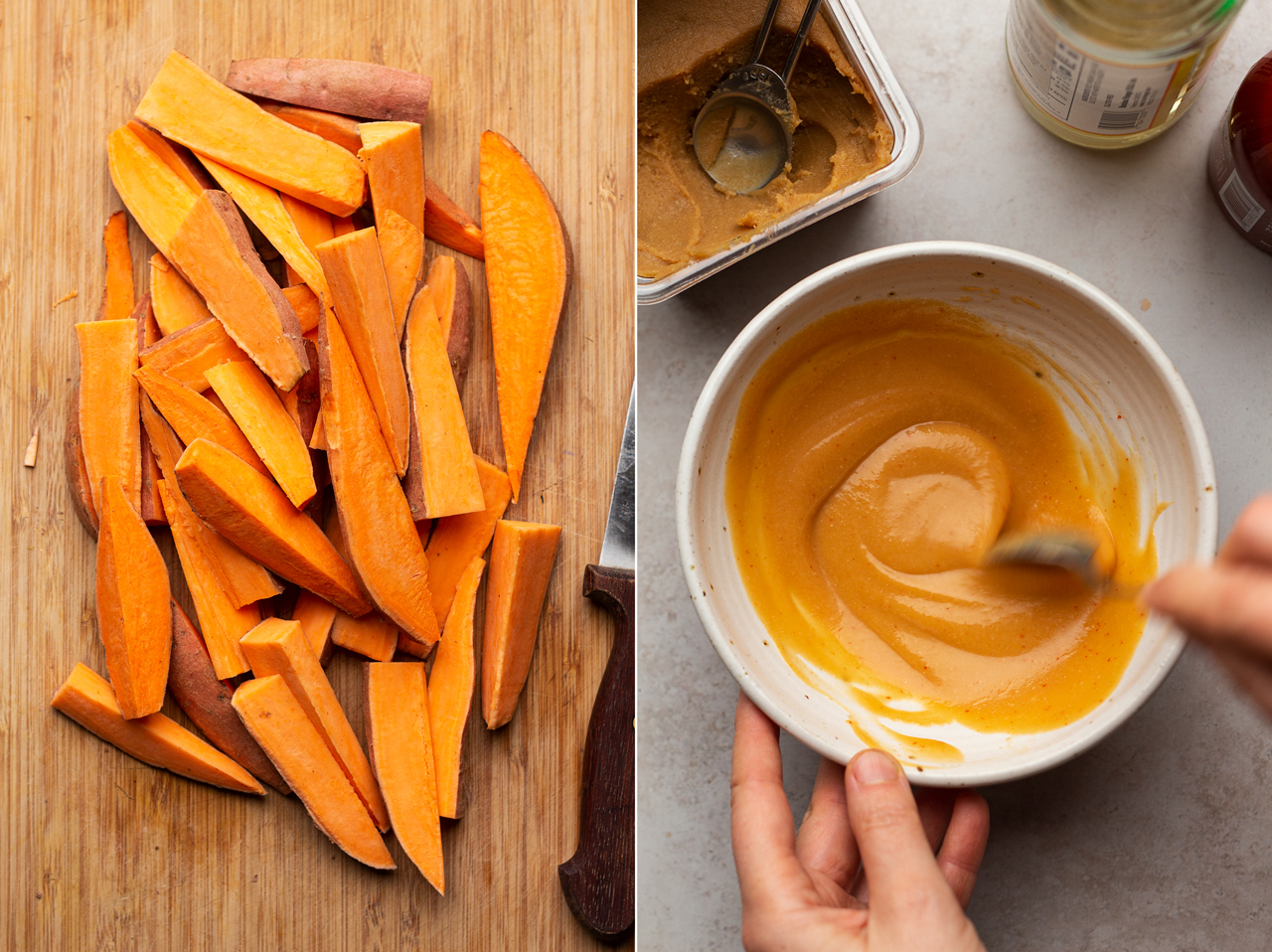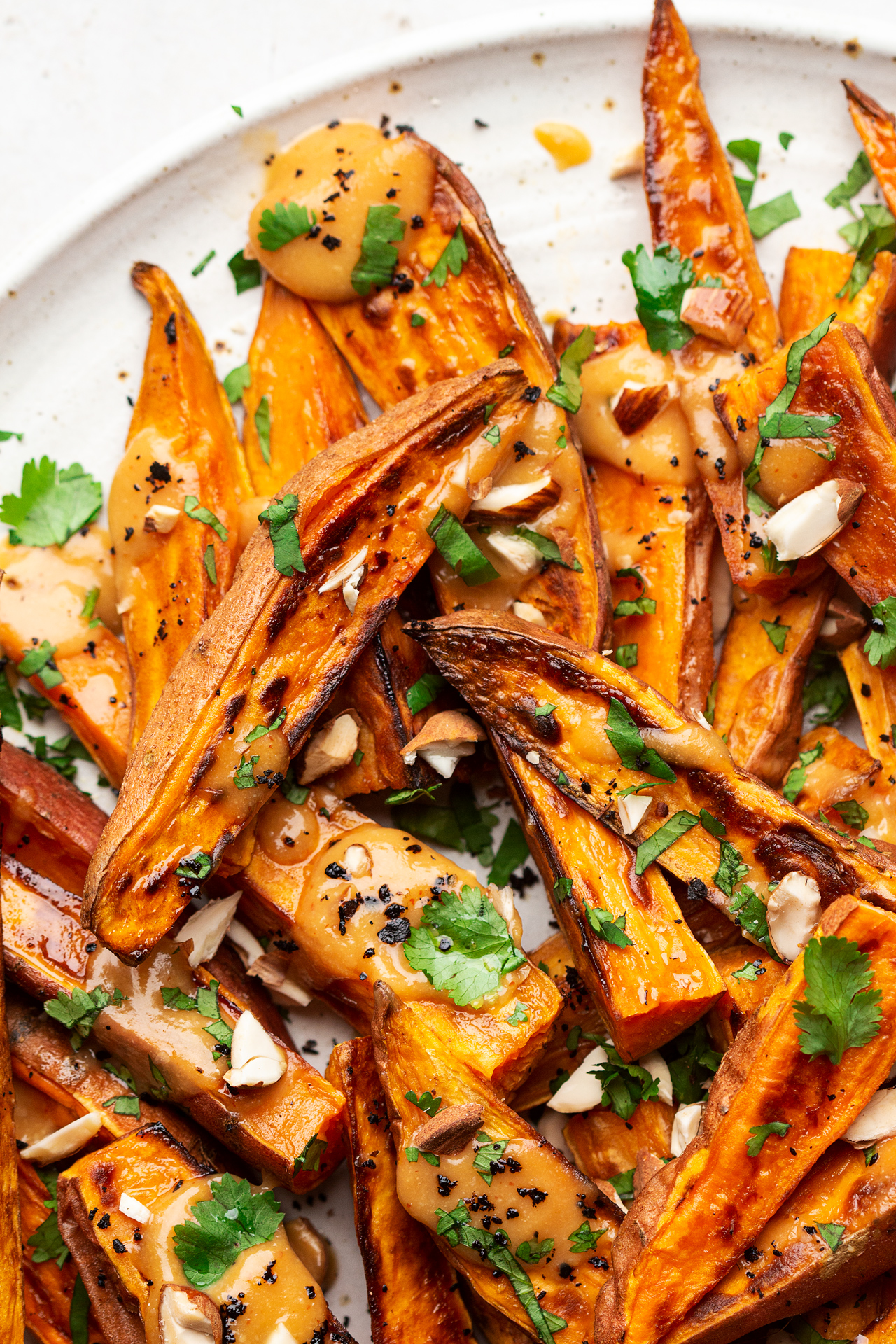 MISO SAUCE
REMAINING INGREDIENTS
600 g / 21 oz orange sweet potatoes
olive oil
fine sea salt
bunch of fresh coriander, finely chopped
2 tbsp toasted almonds or almond flakes
METHOD
Whisk all the sauce ingredients together in a small bowl with about a tablespoon or so of water to obtain a thick, glossy sauce. Adjust the level of spiciness to your liking.
Preheat the oven to 220° C / 425° F.
Scrub your potatoes really well (no need to peel them) and cut out any blemishes with a sharp knife.
Halve the potatoes lengthwise, then cut each half in half and finally each quarter in half again – you should end up with 8 slim wedges.
Brush exposed potato flesh with a little oil, place the wedges on a baking tray cut side down. Bake for about 12-15 minutes, then flip the wedges to the other side so that the other exposed side touches the tray. Bake for another 12-15 minutes, until charred and soft all the way through. Season with a little salt.
Arrange baked potatoes on a large platter, drizzle with the miso sauce, sprinkle with finely chopped coriander and toasted almonds.
NOTES
*Make sure you use GF miso paste (based on chickpeas or rice, for example) if you want to keep this dish gluten-free.
**You could also use cashew cream or a bit of netural oil, this ingredient is used to give the sauce creamy consistency, not for flavour.