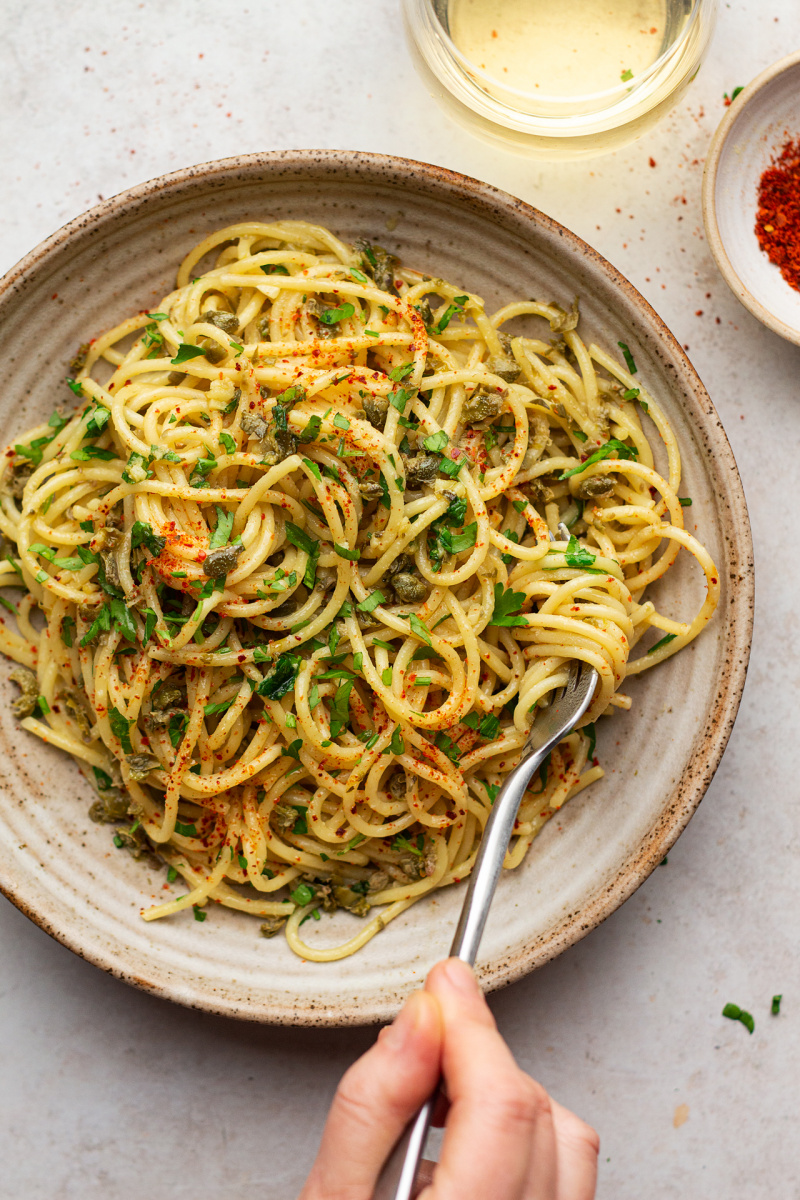 From one day to the next, food has ceased to be pleasure and has become a chore for me! I had braces put on my teeth on Thursday and despite me worrying about not being able to withstand the pain (it's been okay so far), food has actually been the biggest challenge for me.
I am a foodie, I love food, I normally thrive on coming up with new recipes (hence this blog) and I love texture. Now, suddenly, all of that is off the table for the next 15-18 months. I am miserable as hell.
Duncan, who has had braces for the past 2 years (they are coming off in 2-3 months), tells me that this will pass within a week and I will simply learn to eat and enjoy most food with braces. I really hope he is right as even porridge, which I thought would be easy, is impossible to eat right now. I find that half of it gets trapped between my cheeks and the wire and just sits there and I only just realise when I brush my teeth after my meal. Tomorrow, I plan to blend my morning porridge after I cook it as it's just too frustrating otherwise.
Don't get me wrong, I know that I am incredibly lucky to be able to fix my wonky teeth and I am grateful for that fact. It's just that this has caught me somehow unawares. I was expecting pain, but now I am worried about my ability to do this job! I hope it's going to get better as I assume that a year and a half of baby food might push me over the edge 😉 .
Today's recipe is the simplest vegan pasta ever. I made it for Duncan earlier on this week when he was recovering from a short bout of gastric flu. I was too busy managing our floor restoration guys to go shopping for groceries and capers, garlic and parsley was all I was able to find in the fridge. He loved it and when I moaned about feeling uninspired due to braces making me hate all food, he said I must make this pasta for the blog as it's simple and incredibly tasty and he is confident that it will rock loads of people's worlds. I vowed not to mess with it by adding any extra ingredients or process to how I made it for him, so here it is. As simple as it gets. Enjoy while I'll crawl into a hole hoping to feel better about food after a week.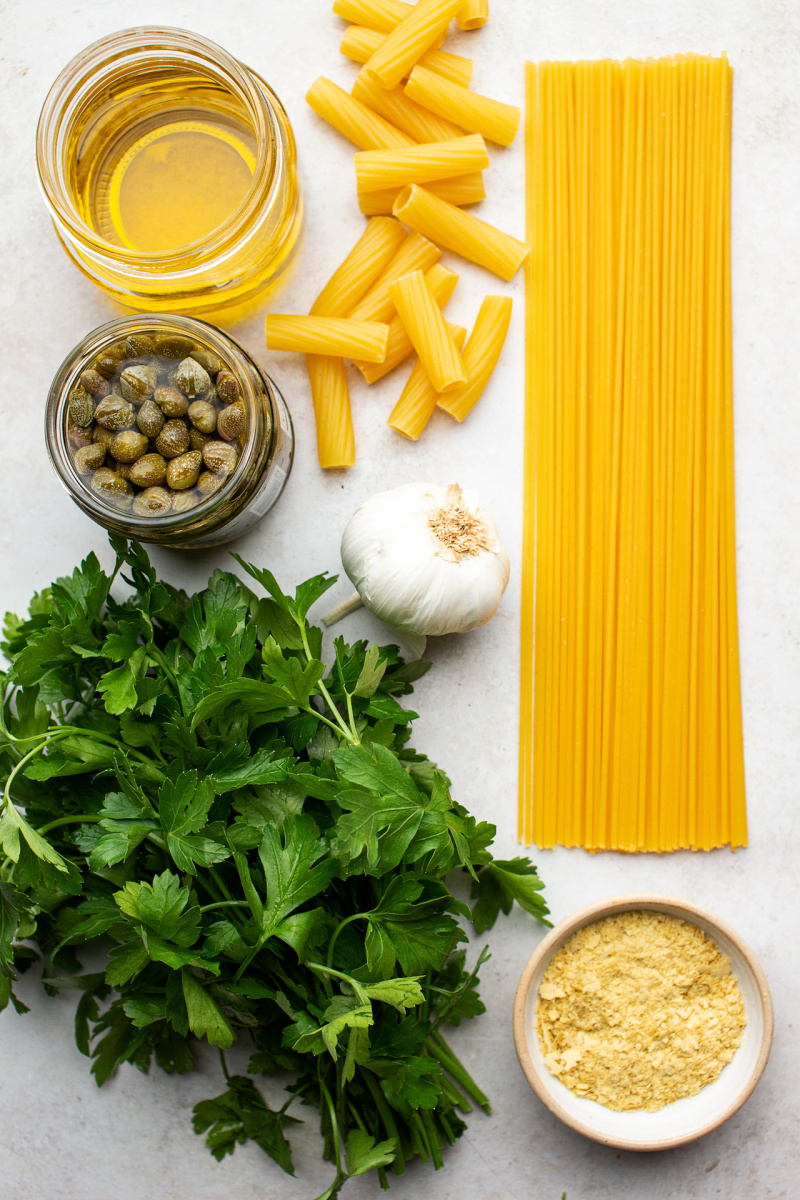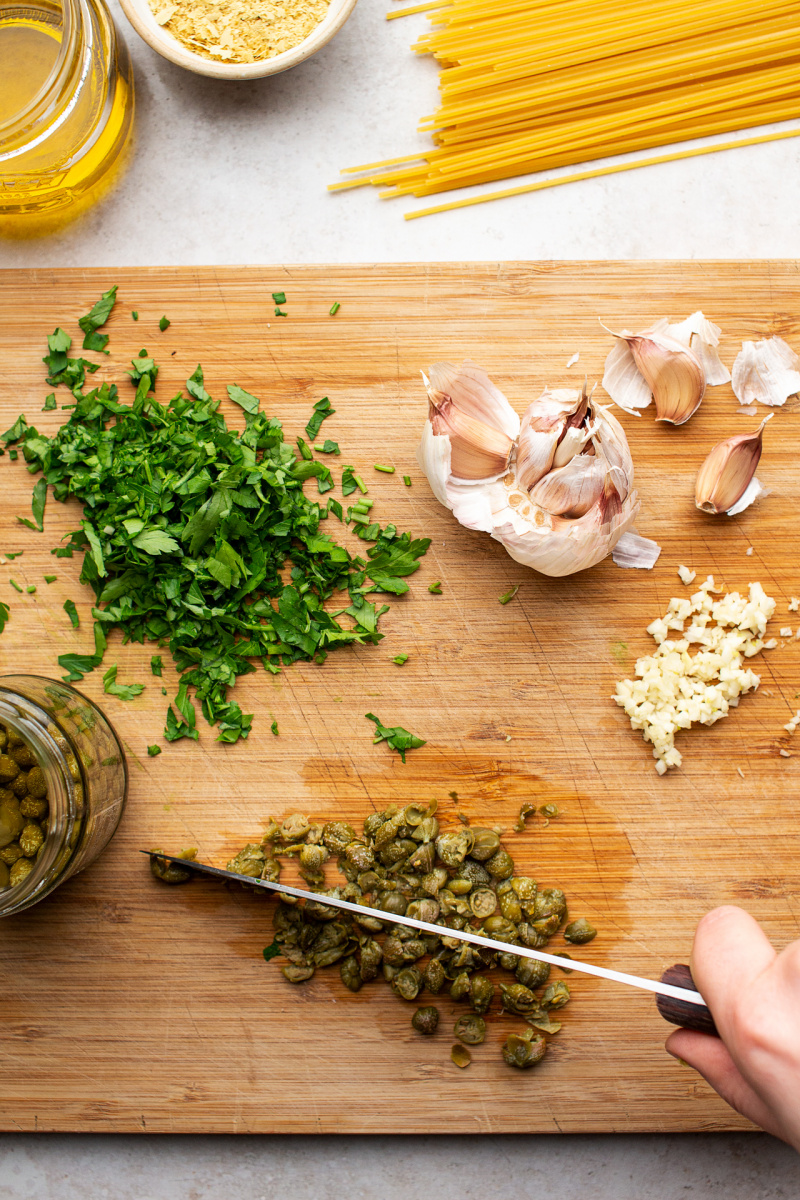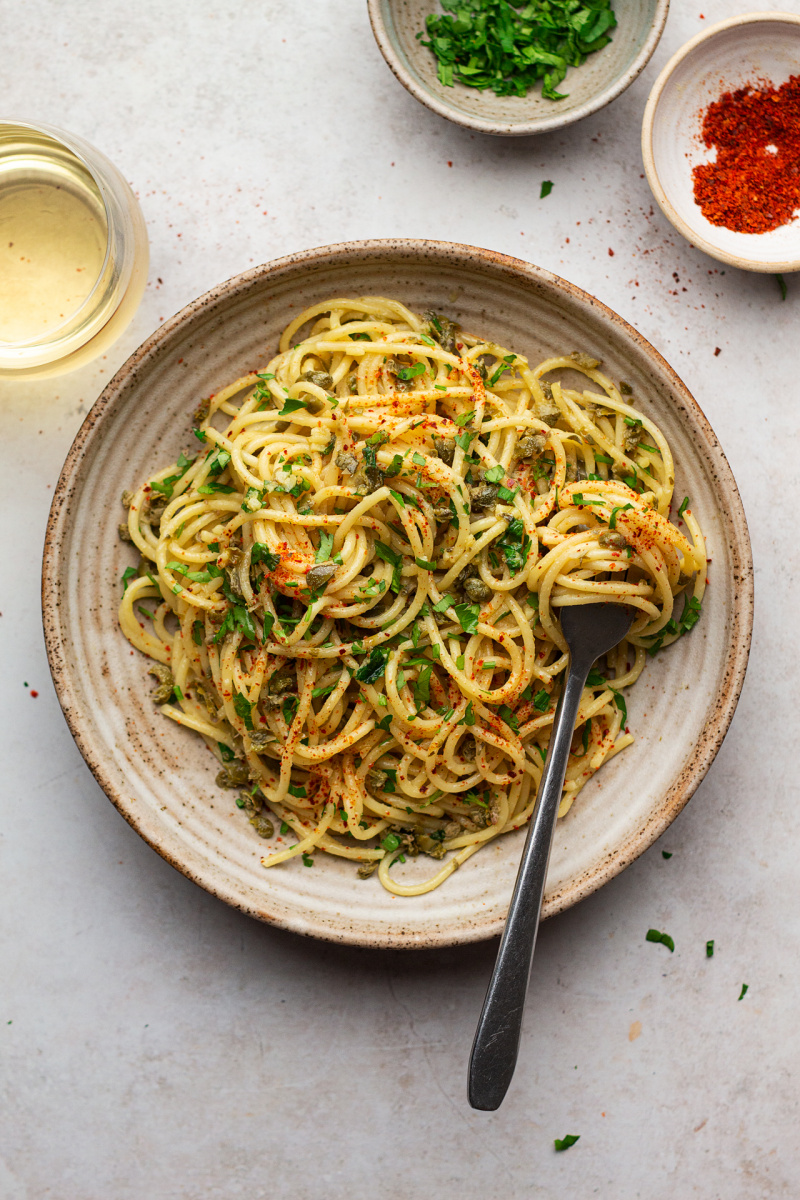 200 g / 7 oz spaghetti or rigatoni pasta (use GF for gluten-free version)
2-3 tbsp olive oil
2 garlic cloves, very finely diced
2 tbsp nutritional yeast
4 tbsp capers, very finely diced
fresh parsley, very finely chopped
a good pinch of chilli flakes (I used fine Korean chilli flakes), optional or black pepper, to taste
METHOD
Cook the pasta in plenty of water, just short of al dente. Save a small cup of pasta cooking water just before you drain it.
Gently heat up olive oil in a non-stick pan (I like to use a stainless steel one for this dish). Add the garlic and allow it to fry on a very low heat, stirring frequently. Do not let it brown as it will make it taste bitter.
Once the garlic is softened and fragrant, add nutritional yeast, about 2 tbsp of the pasta cooking water you saved earlier and 1 tbsp of caper brine. Stir everything together so that you get a light emulsion that will coat your pasta. Allow it to simmer gently for a few seconds.
Add drained pasta, chopped capers and parsley to the pan. Toss well. Taste and season – you may not need any salt as capers are salty. It depends on your capers and how much salt you like on your food.
Divide between two bowls, sprinkle with chilli (if using) or black pepper.
NOTES