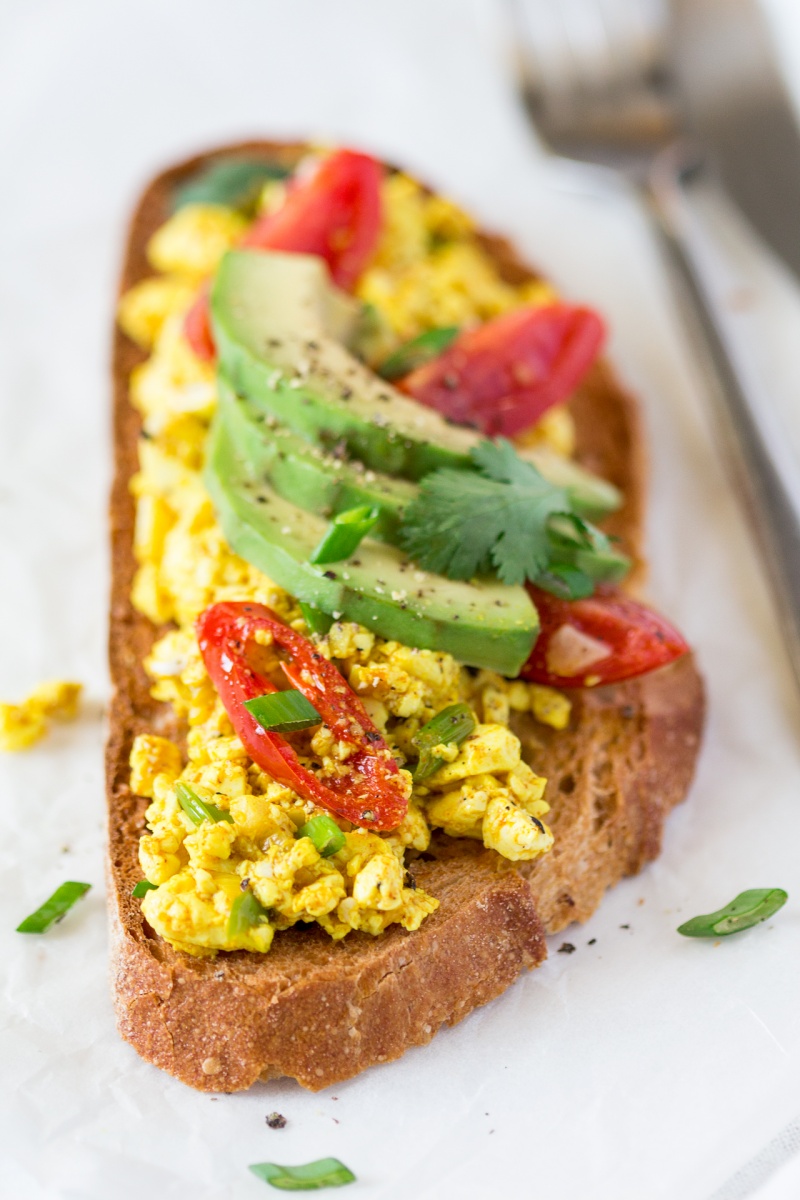 Tofu scramble is one of these genius vegan hacks that make being vegan so easy these days. Someone clever has noticed that sprinkling black Indian salt on silken tofu makes it turn into a convincing plate of scrambled eggs.
I read about this combination a while ago but I was not able to find black salt here so I could not test it until my friend Briony turned up on my doorstep with a bag of Indian goodies.
Once I made it, I was shocked how much like scrambled eggs it actually tastes. Duncan, as always, was sceptical, but cleared his plate in record time and came back down asking for seconds. He is totally converted now.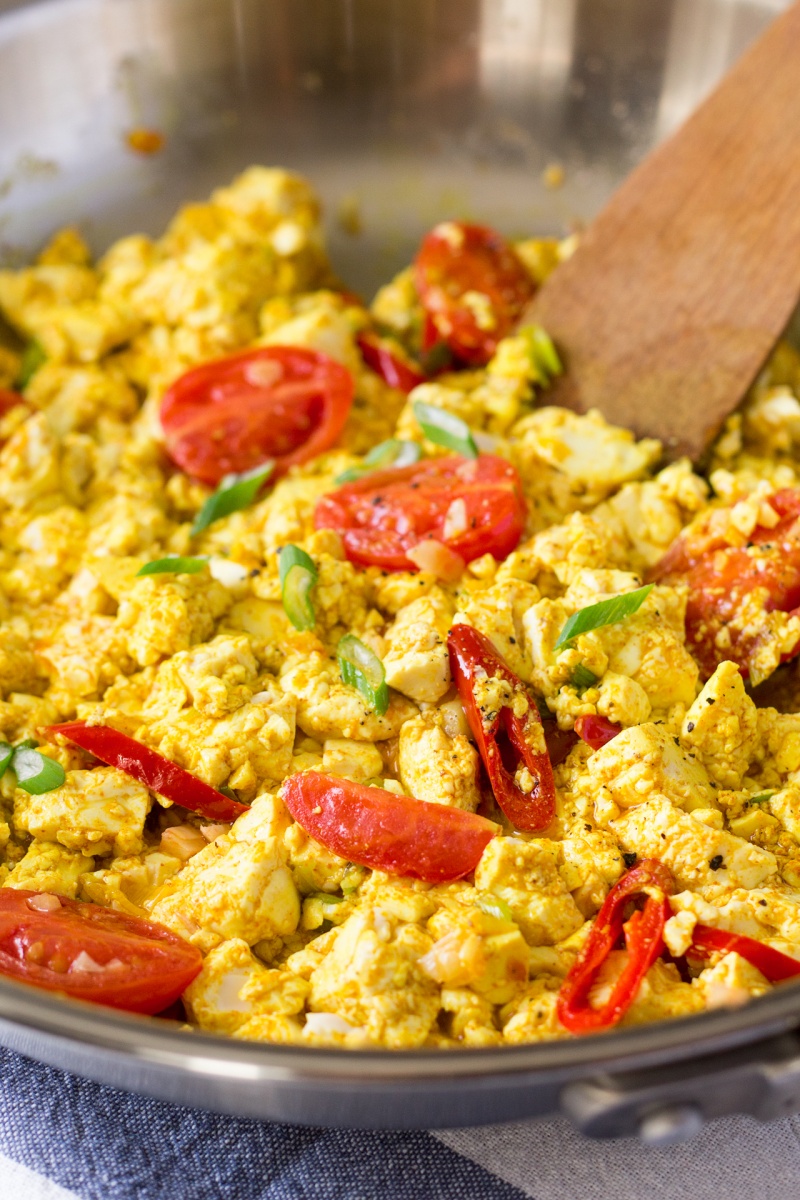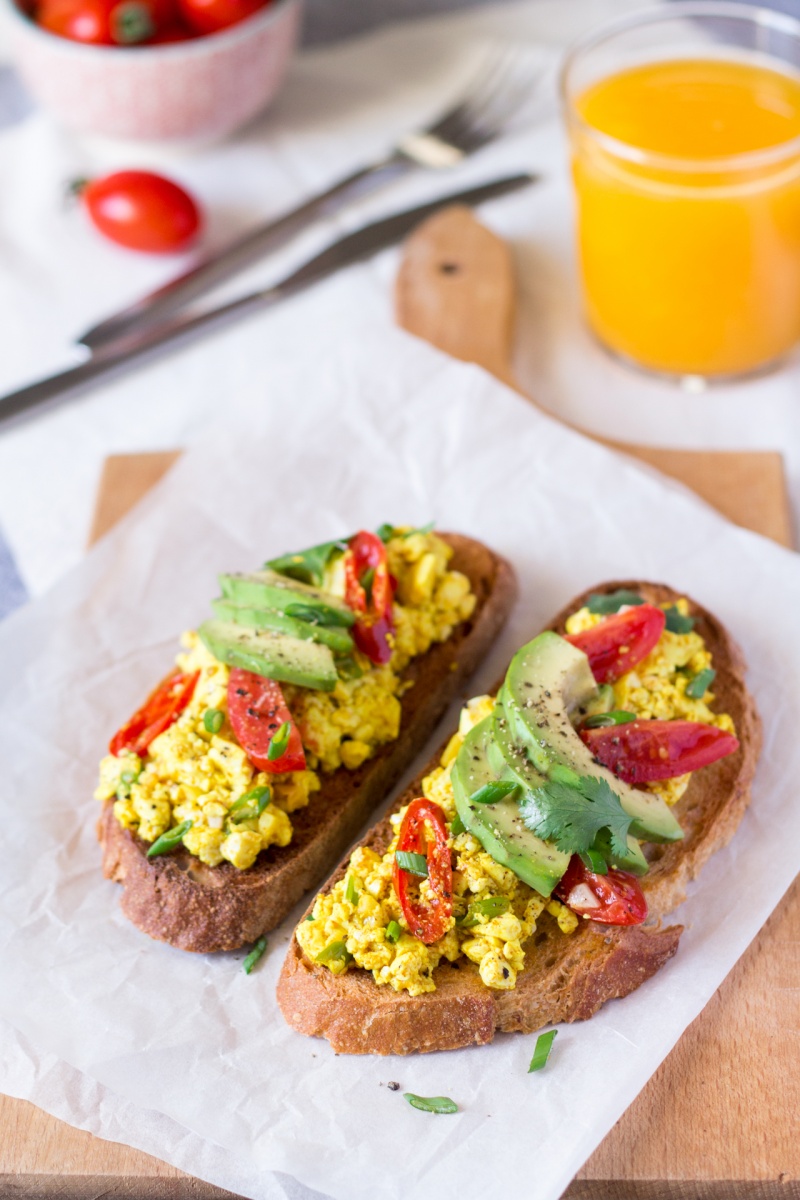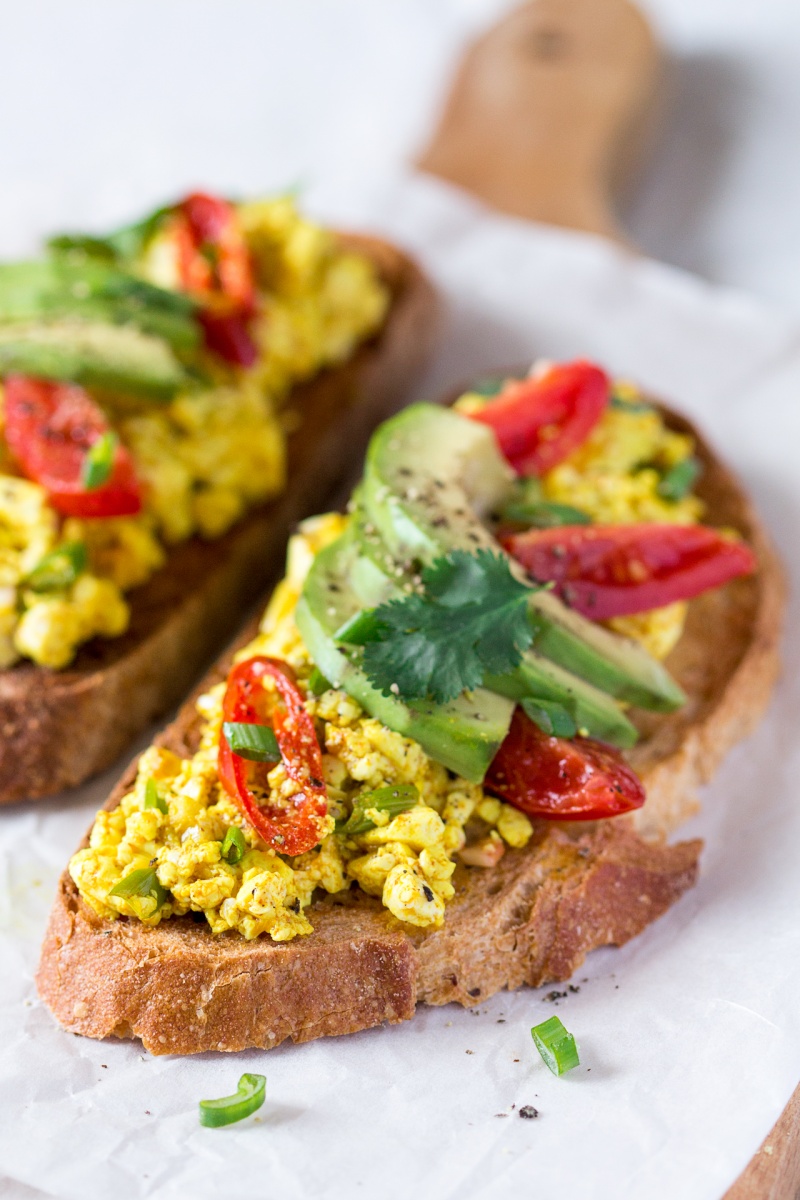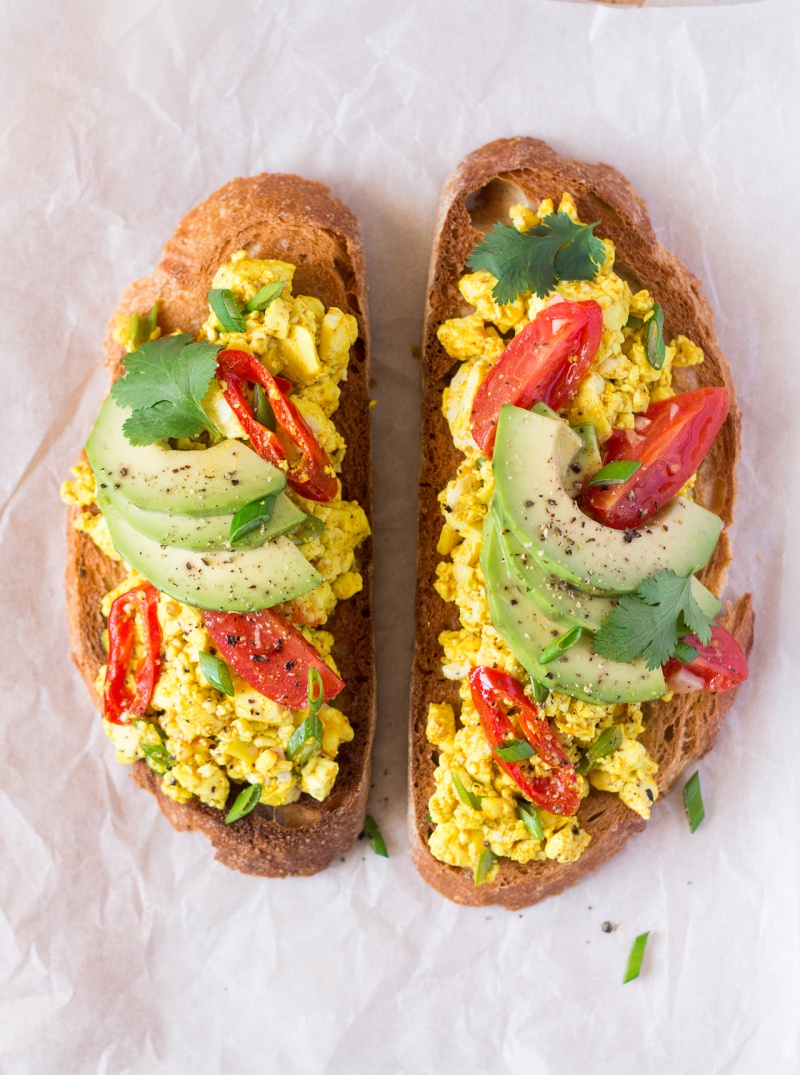 350 g silken (firm) tofu
2 small spring onions, sliced
1 large garlic clove, finely chopped
10 cherry tomatoes, halved
½ fresh red chilli, sliced
1 avocado, sliced
1 tsp of ground turmeric
2 tsp of ground black salt (kala namak)*
salt & pepper
1-2 tbsp olive oil
8 slices of bread (gluten-free for GF version), toasted
METHOD
Heat up 1 tbsp of olive oil in a pan, on low-medium heat. Add chopped garlic and fry, stirring frequently, until it softens and releases its beautiful aroma.
Place tomato halves cut side down on the pan and fry them in the garlicky oil gently until they soften a little. Remove garlic and tomatoes from the pan and set aside.
Toast the bread slices under a grill.
Heat up another tablespoon of oil (or half a tablespoon if have some oil left in the pan) and fry spring onions and chilli slices on low-medium heat until softened.
Add a block of silken tofu and break it into small pieces with a fork.
Sprinkle with turmeric and black salt and stir it around and fry for another two minutes. Finally add tomatoes and garlic back to the pan to warm up.
Pile tofu scramble onto warm toast, decorate with avocado slices and season with pepper and regular salt. Consume immediately.
NOTES
*Black salt (kala namak) is a type of salt used in Asia/India (so look for it in Asian greengrocers). It has quite a pungent smell and a distinctive flavour due to high sulphur content. It makes tofu taste and smell like scrambled eggs. I used finely ground black salt (which actually is dusty pink in colour) and I found it to be much less salty than regular sea salt hence I used 2 tsp in this recipe.