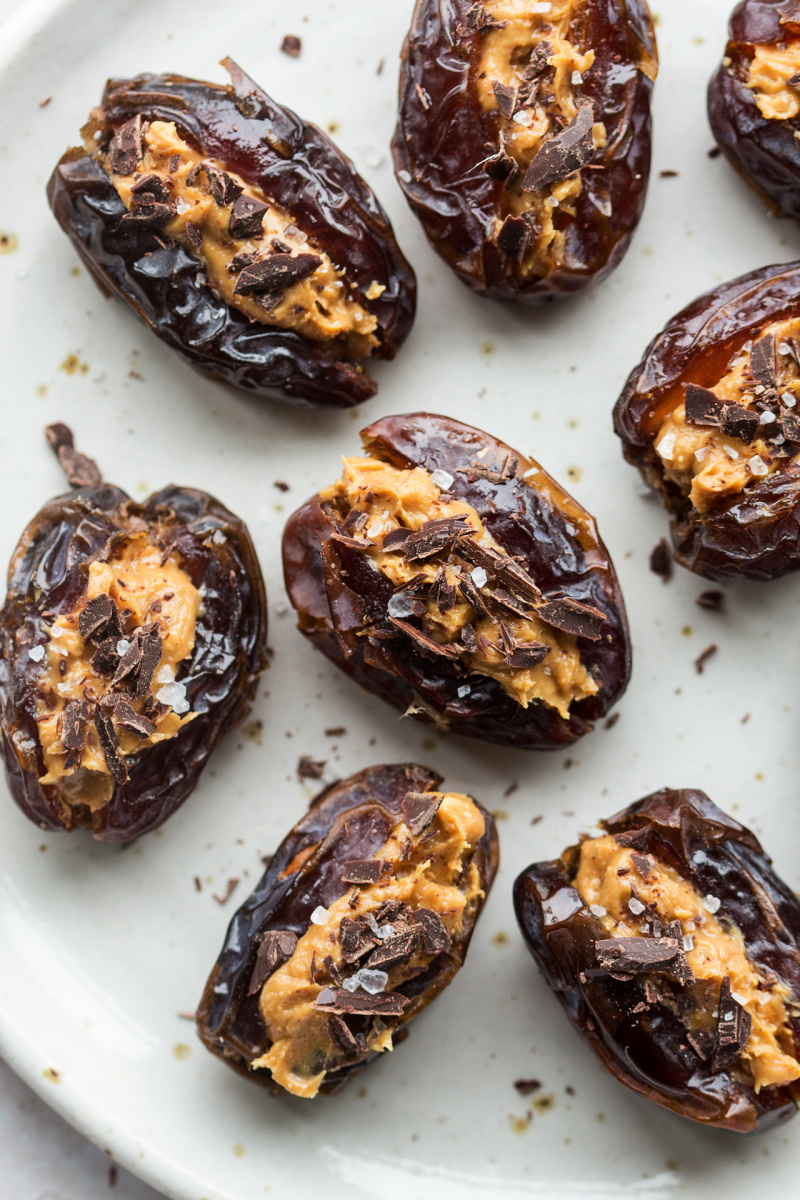 We are waving back at you from sunny La Palma – a lesser known Canary Island, which we're currently exploring while soaking up some much needed sunshine. We've been here since Sunday and we've are enjoying this time off immensely.
As I was in a bit of a rush before we left, I've decided to share a super simple 'recipe' with you today, which we have been making lately in a bid to cut down on our refined sugar intake. Something that gets extra hard when you bake cakes for a living…
This isn't as much a recipe as a sweet hack that some clever person has come up with. I would happily credit someone, but I am genuinely not sure whose idea this was to stuff sweet dates with a dollop of nut (or seed – tahini works brilliantly too) butter for a healthier treat.
I suspect it might have originated somewhere in the Middle East as stuffed dates (with both sweet and savoury fillings) are a common fixture in the date growing countries and then the blogosphere has jumped on the bandwagon. It took me a while, but so did I eventually!
My fav two combos are: dates with peanut butter and dates with tahini. We top them with a pinch of dark chocolate shavings and a little bit of sea salt for a true flavour bomb. And even though I would love to say that one of these treats satisfies our sweet craving, we are capable of putting away quite a few of these 😛 cos they are so addictive and I'm greedy…
I typically make them with cheaper and less naughty Deglet Noor dates, but the caramel-tasting Medjool ones take this simple treat to the next level of indulgence.
The beauty of this treat is that while it is far better for you than most other sweets (dates are sweet yet good for you 🙂 ), it requires few ingredients, most of which you'll probably have in your cupboard anyway and takes minutes to prepare. Having a stuffed date or two often assuages my compulsion to bake a cake, which is a win in my (nutrition) book.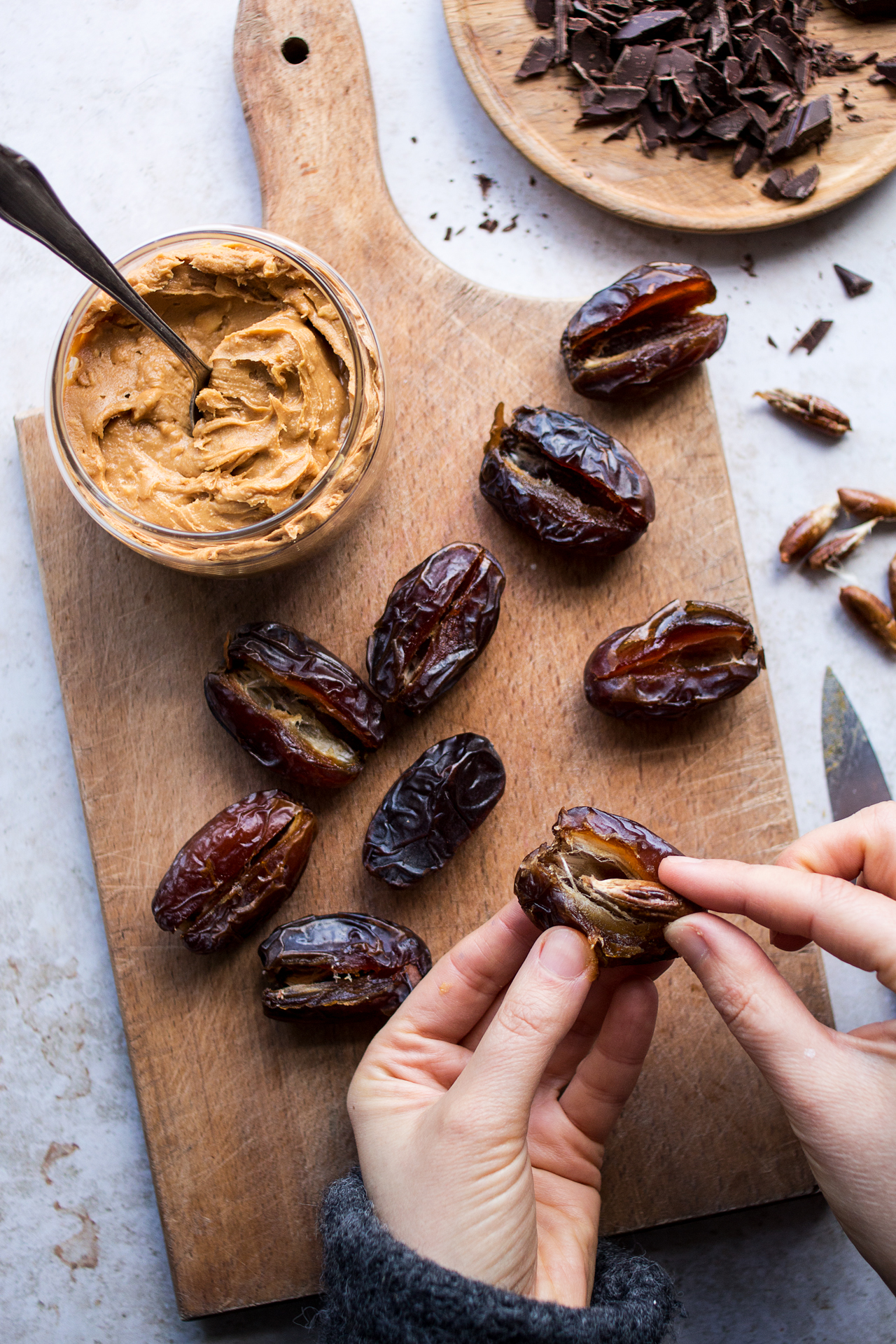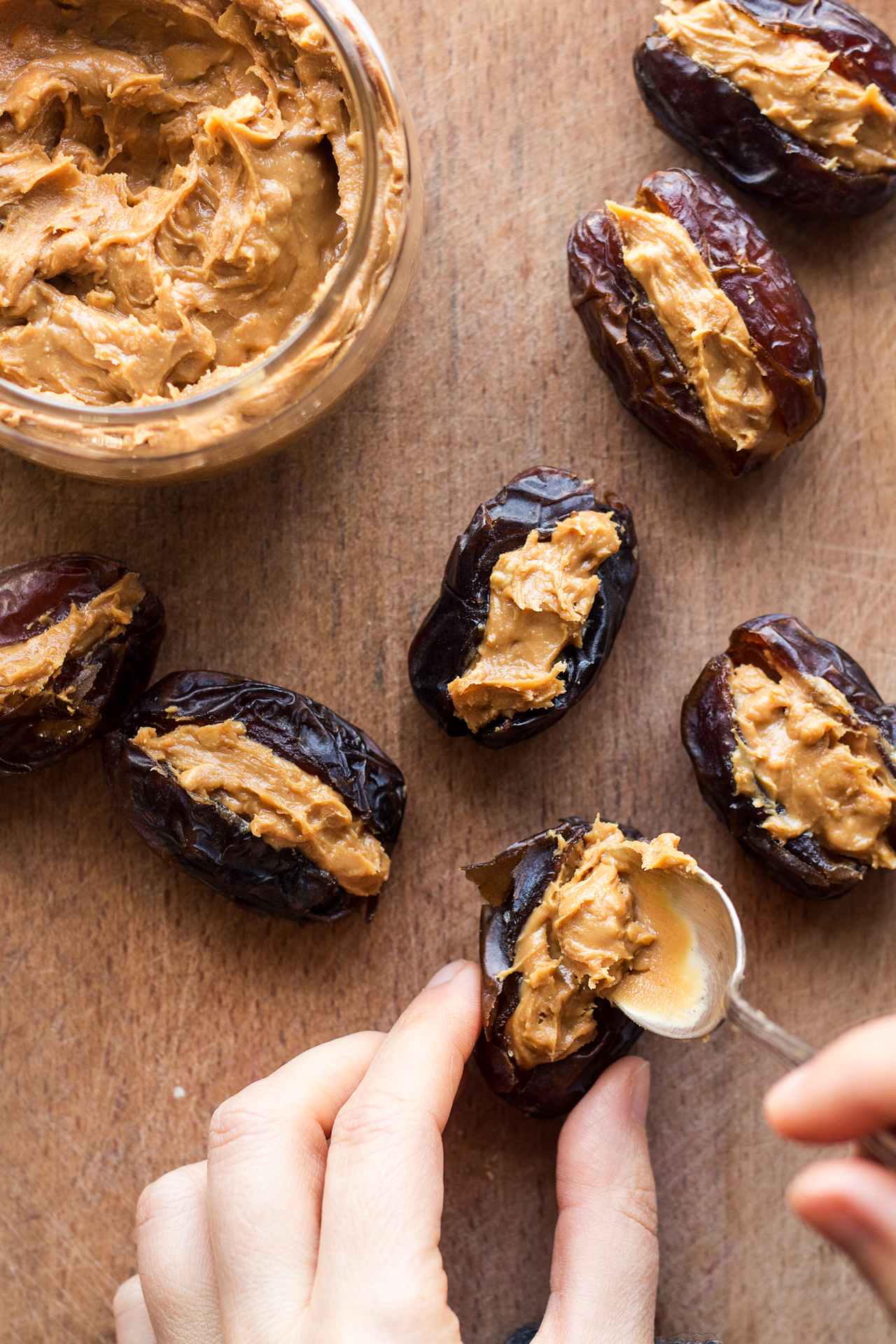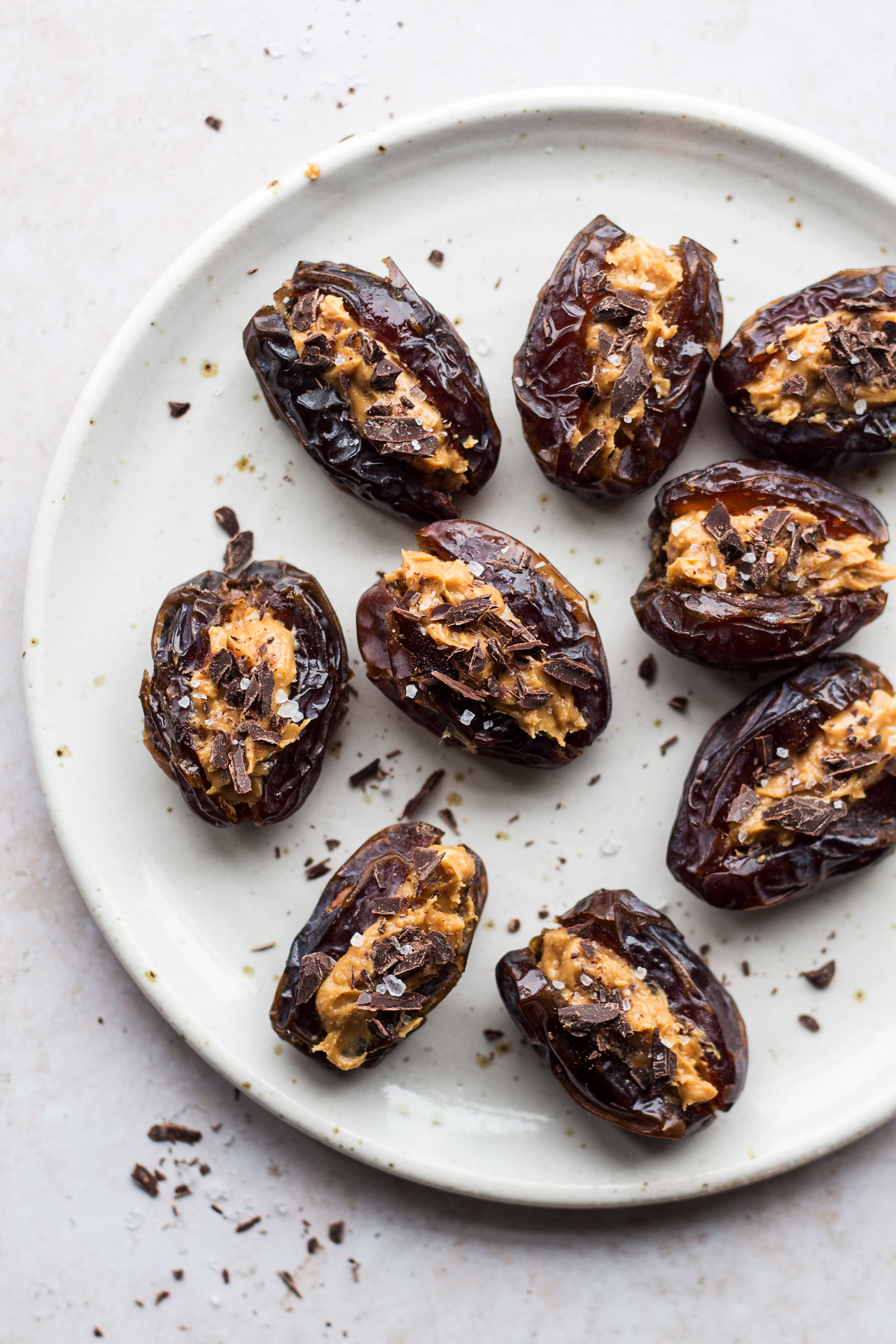 10 dates, I used Medjool dates
peanut butter or any other nut / seed butter (tahini is my favourite too)
15 g / 0.5 oz dark vegan chocolate (I used 70% cacao), coarsely chopped
coarse sea salt
METHOD
If you are using dates with stones like I did, destone them by making a slit along each date and carefully removing the stone.
Place a heaped teaspoon of peanut butter inside each date.
Sprinkle each date with a good pinch of chopped chocolate and a small pinch of sea salt.
NOTES