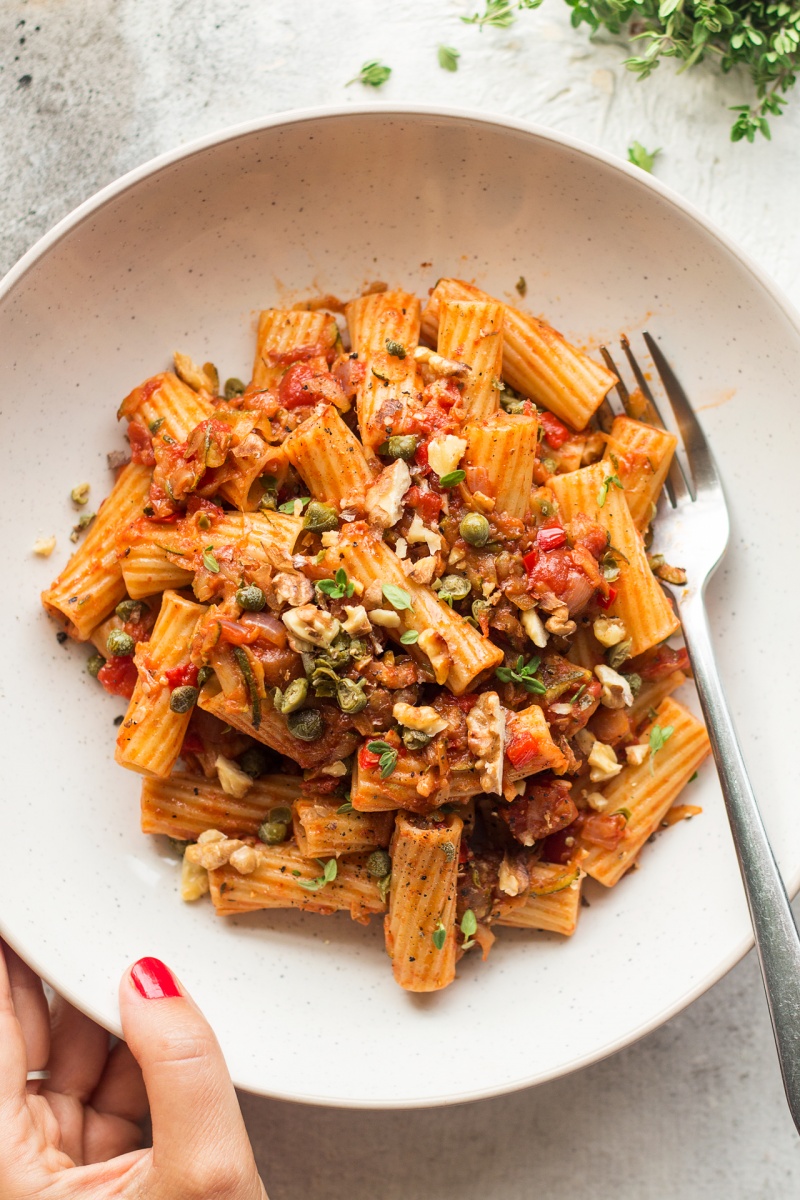 Forgive me a bit of a basic recipe today, guys, but I do have a pretty good excuse actually. We got married yesterday and my head is still in a bit of a haze 🙂 . We had an amazing day – thank you for all your well wishes we received across all our social media.
The day was really perfect, with plenty of things we care about and none of the things that do not matter to us in the slightest…There was almost zero stress involved, an approach that we consciously adopted from the outset, although we did possibly take our 'let's play it by ear' attitude to the extreme when we did not think to preorder flowers. So 30 minutes before the ceremony, we ended up walking to (including climbing the highest and wonkiest steps in the Bristol Old Town in high heels) three local florists asking if they can possibly make us a wedding bouquet, like NOW. Things were not looking good initially, but we got third time lucky and did walk away with a beautiful bunch of flowers in the end.
The ceremony itself was a mixture of emotions. There was uncontrollable sobbing (me, of course!!) and lots of laughter. We wrote our own vows and handed them over to the registrar at the beginning of the ceremony so that she can help us say them back to each other. As they seemed fairy conventional, she didn't bother reading through them beforehand, so it took her by surprise when halfway through she discovered that we decided not to keep the occasion too solemn. We are lucky to share a similar sense of humor (most of the time…) so we thought it would be nice for the vows to reflect that. We did not anticipate, however, that the Registrar would laugh so hard that she needed a moment to compose herself before being able to carry on.
Then Duncan decided to throw a spanner in the works by having to make a call to Australia at the end to make sure his dad's name has been spelt correctly (to be fair to Duncan, his dad doesn't use that name). His dad, still half asleep probably, thought it was a hoax at first so their conversation on the phone, which everybody could hear, added to the general sense of hilarity. Then as soon as we left the registry office, further hilarity ensued when our lovely witnesses decided to photograph us from two opposite directions, which meant that we ended up with lots of strange looking photos where we face away from each other and look totally confused. The photos may not have been the most professional, but I have not laughed that much in a very long time.
After the ceremony, we went out for pizza, coffee and cake, chatted and chased after our friend's toddler who had way more energy than all of us put together. With Bristol looking gorgeous in the summer sunshine and a couple of really close friends who had known us both for a long time and were able to share this special moment with us, it was truly a perfect and 'very us' day!
So because I have had so much going on lately, today's recipe is dead simple and something I often make when I have way too much zucchini to use up. It's easy to make, light and filling at the same time, with a gentle chilli kick, sweetness from red pepper, saltiness from capers and crunch from pan-toasted walnuts.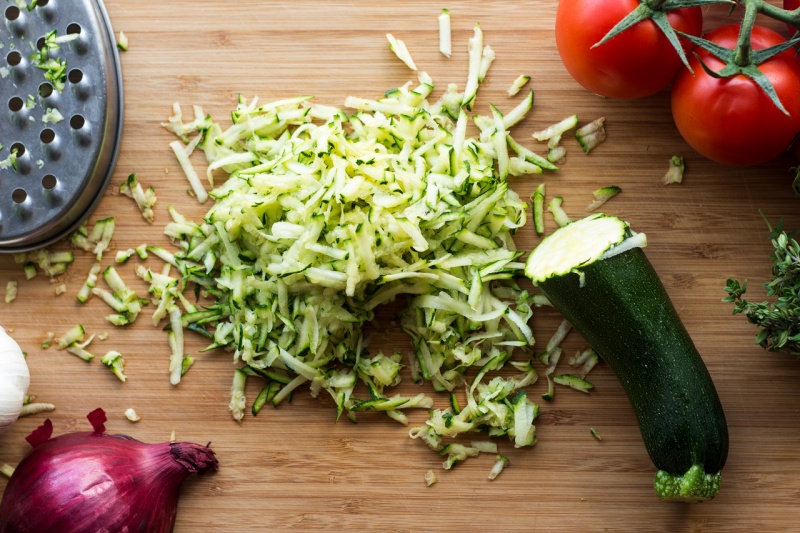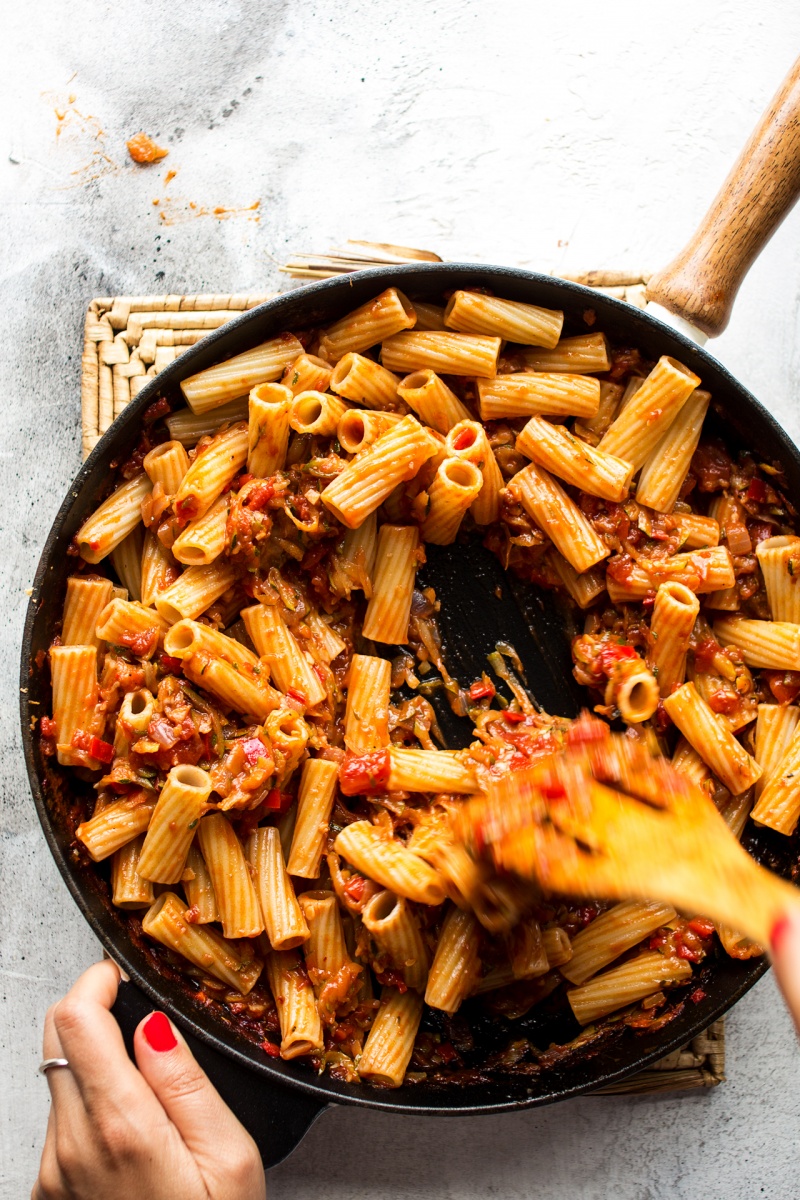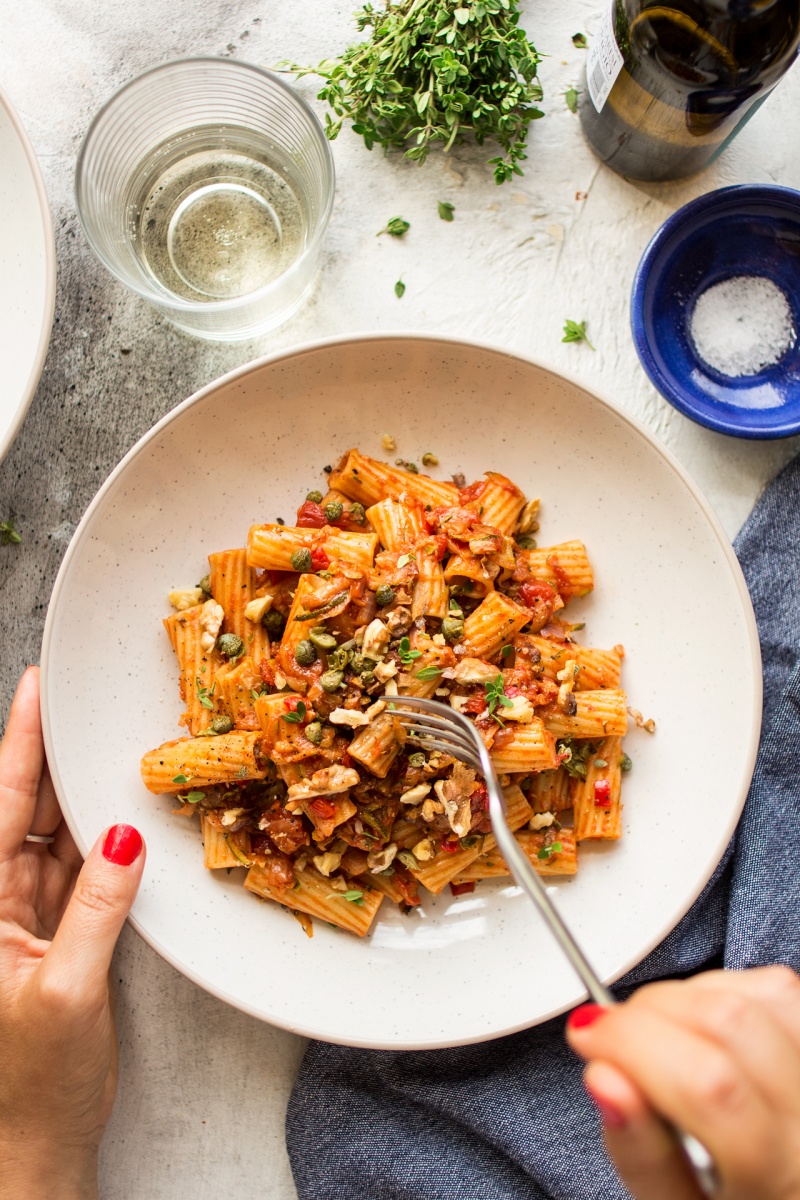 SAUCE
2 tbsp / 30 ml olive oil
½ medium onion, finely diced
3 ripe medium tomatoes OR 400 g / 14 oz can quality chopped tomatoes
2 large garlic cloves, finely diced
1 Romano pepper, finely diced
¼ tsp grated nutmeg
¼ tsp smoked paprika
a pinch of chilli flakes, adjust to taste
a pinch of dry thyme, adjust to taste
1 courgette or small zucchini (about 150 g / 5 oz), coarsely grated
salt, adjust to taste
black pepper, adjust to taste
REMAINING INGREDIENTS
chopped capers, to garnish
dry-roasted walnuts or sunflower seeds, roughly chopped, to garnish
200 g dry pasta (GF if required), cooked
METHOD
Gently heat up the olive oil in a heavy-bottomed pan. Add the diced onion and sauté on a low heat until translucent, stirring frequently.
Meanwhile, if using fresh tomatoes, remove the skins by making a shallow cris-cross incision at the top of each tomato and plunging them into a pot with boiling water for a few seconds. Chop the peeled tomatoes quite finely.
Add chopped garlic to the onion and sauté for another 2-3 minutes. Finally add the diced red pepper. Sauté, stirring frequently, for another 5 minutes or so.
Coat the onion / garlic / pepper mixture in nutmeg, smoked paprika, chilli flakes and dry thyme.
Add the tomatoes and about a cup (240 ml) of liquid (water or stock + a splash of wine works well too).
Simmer on a medium heat until the tomatoes fully break down and all of the excess moisture cooks out. If the sauce gets dry, but the tomatoes are still very chunky, add a bit more liquid and carry on simmering. Remember to give the sauce a good stir from time to time.
Once the sauce has reduced, season and add grated zucchini. Simmer the sauce with the zucchini for another 5-10 minutes. Taste and adjust the seasoning – I like to under-season slightly and top my pasta with chopped capers at the end (which adds a bit more saltiness).
Stir the cooked pasta into the sauce, top with chopped walnuts and capers.