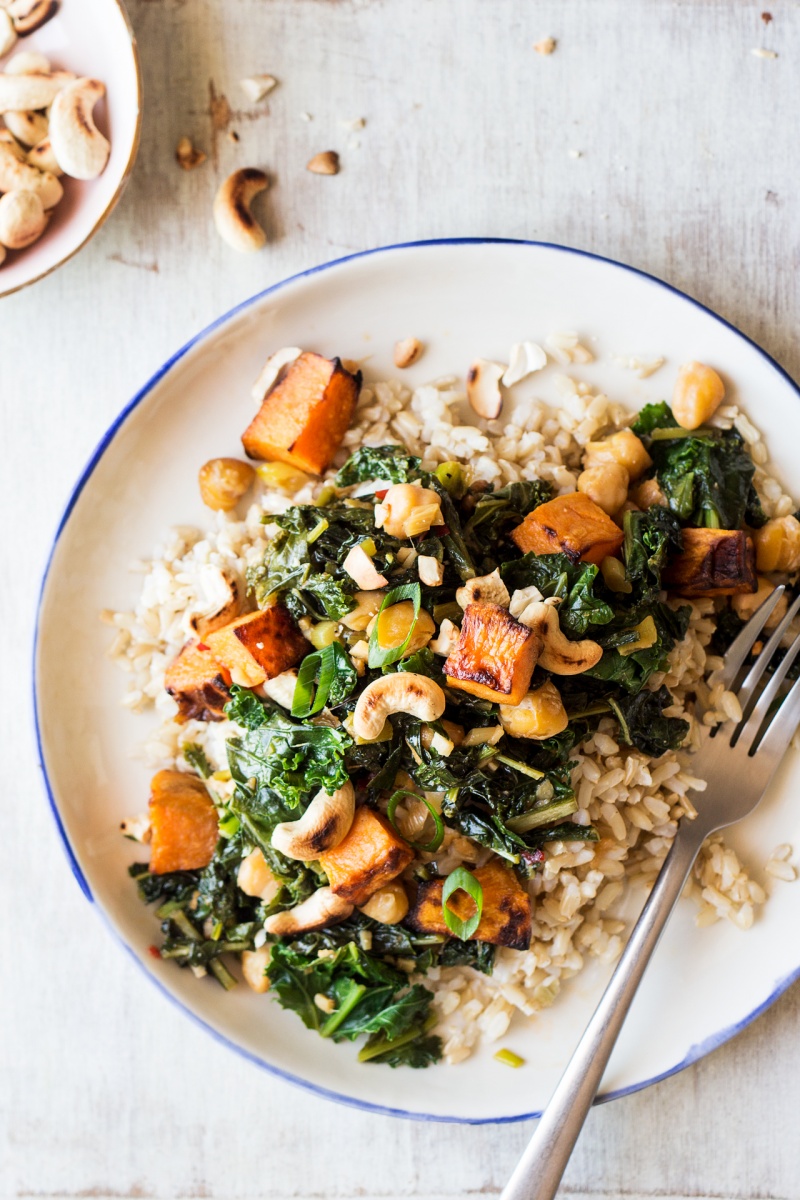 Hope you had a lovely weekend, guys! Mine was great. Santorini is breathtaking indeed, although a bit too touristy for my taste. Watching the famous Oia sunset surrounded by hundreds of others who never seem to tire of pouting to their selfie sticks is suddenly not as romantic as you might have first imagined.
The natural beauty of this unique island is still worth seeing and we enjoyed taking a break from the everyday. The weather was stunning too so all in all it was a great birthday weekend.
Finding vegan food wasn't that easy though so I'm happy to be able to make my own meals again. One of the things I've been making a lot of lately, is a version of this simple kale and sweet potato hash flavoured with shiro miso and a bunch of aromatics: spring onions, ginger, garlic and chilli.
It's easy to make, filling and healthy too. It has a nice mesh of flavours and textures. It's perfect to take to work the next day too as the flavours develop with time.
It's also quite adaptable. If you cannot get hold of sweet potatoes, feel free to use a pumpkin (my favourite butternut squash would do a great job) or carrots. And kale, which isn't very easy to get here either, can be replaced with spinach if you wish.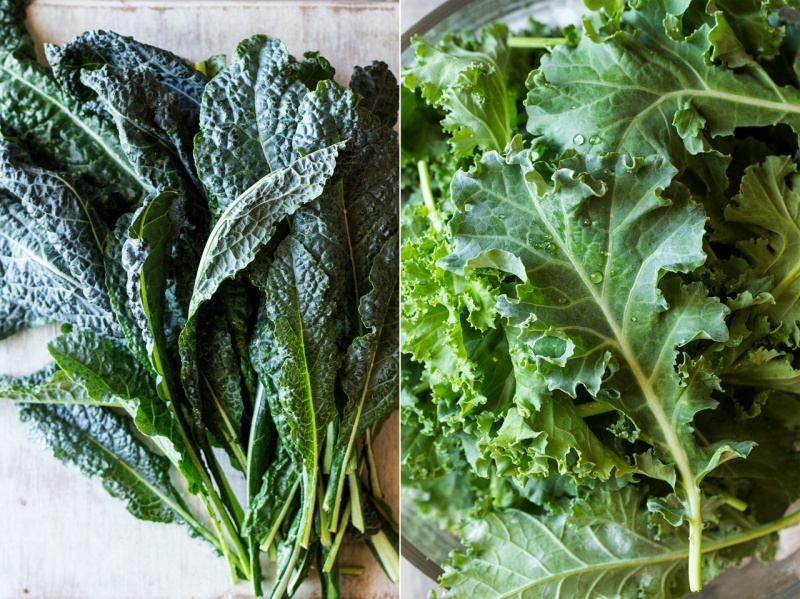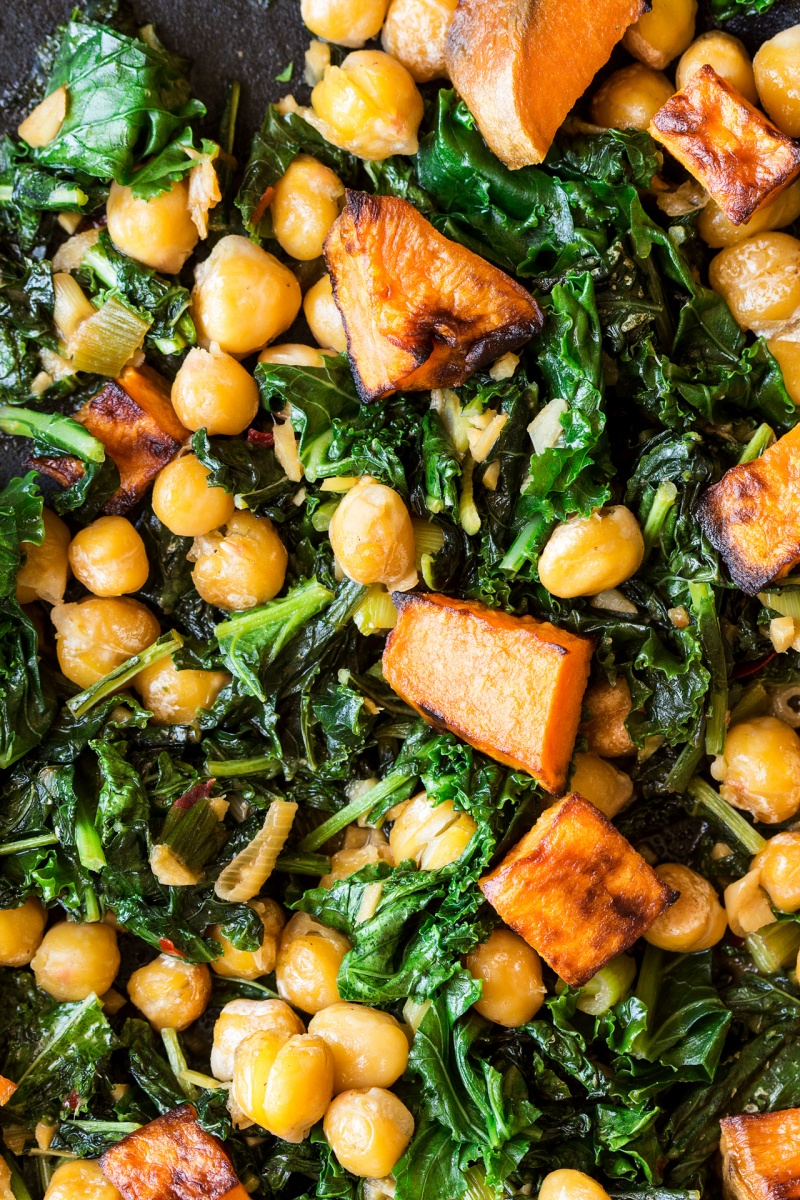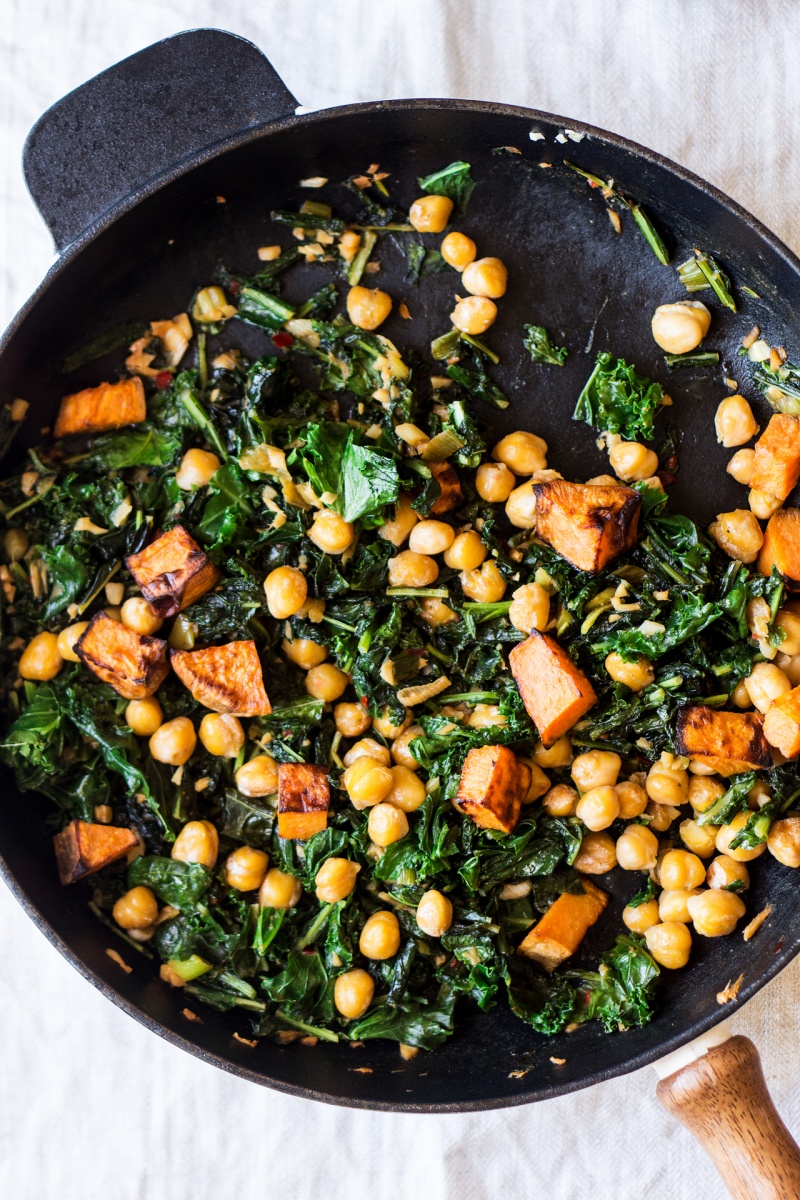 ½ cup raw cashews
1 medium (400 g / 0.85 lb) sweet potato
2-3 tbsp / 30 ml oil (I used peanut oil)
3 spring onions, white part – finely chopped
3 garlic cloves, finely chopped
5 cm / 2″ fresh ginger, finely chopped
250 g / 9 oz lacinato kale, curly kale or spinach, chopped
1 heaped tbsp white / shiro miso
1 cup cooked chickpeas
1 tsp chilli paste (I used sambal oelek)
black pepper, to taste
2 tsp rice vinegar
1 tsp maple syrup
cooked rice or grain of choice (I used brown rice)
METHOD
Put a small frying pan on a medium heat and dry roast cashews until lightly browned. Make sure you move them around the pan frequently as they burn easily.
Set the oven to 200° C / 390° F, coat diced sweet potato in 1 tbsp of oil and sprinkle with a bit of salt. Once the oven is ready, put it into the oven on a baking tray for about 25 mins – until soft and nicely browned. Flip the pieces over half way through to ensure an even roasting. Alternatively, you could also cook the sweet potato in the pan, together with the kale.
Heat up the oil in a large frying pan (ideally with a lid). Add sliced spring onions and fry on a low heat until softened (2 minutes), stirring from time to time.
Add chopped garlic and ginger. Keep on frying on a low heat until the garlic softens completely and releases its beautiful aroma.
If you aren't baking the sweet potato, add the cubed sweet potato to the pan with a splash of water, cover with a lid and allow the potato to simmer for about 10 minutes.
Take the lid off, add the chopped kale and the miso dissolved in 4 tbsp water.
Sautée until the kale is softened and the potatoes are soft.
Finally, stir in the cooked chickpeas, season with chilli paste (if using), black pepper, rice vinegar and maple syrup. Serve over brown rice, topped with roasted cashews.