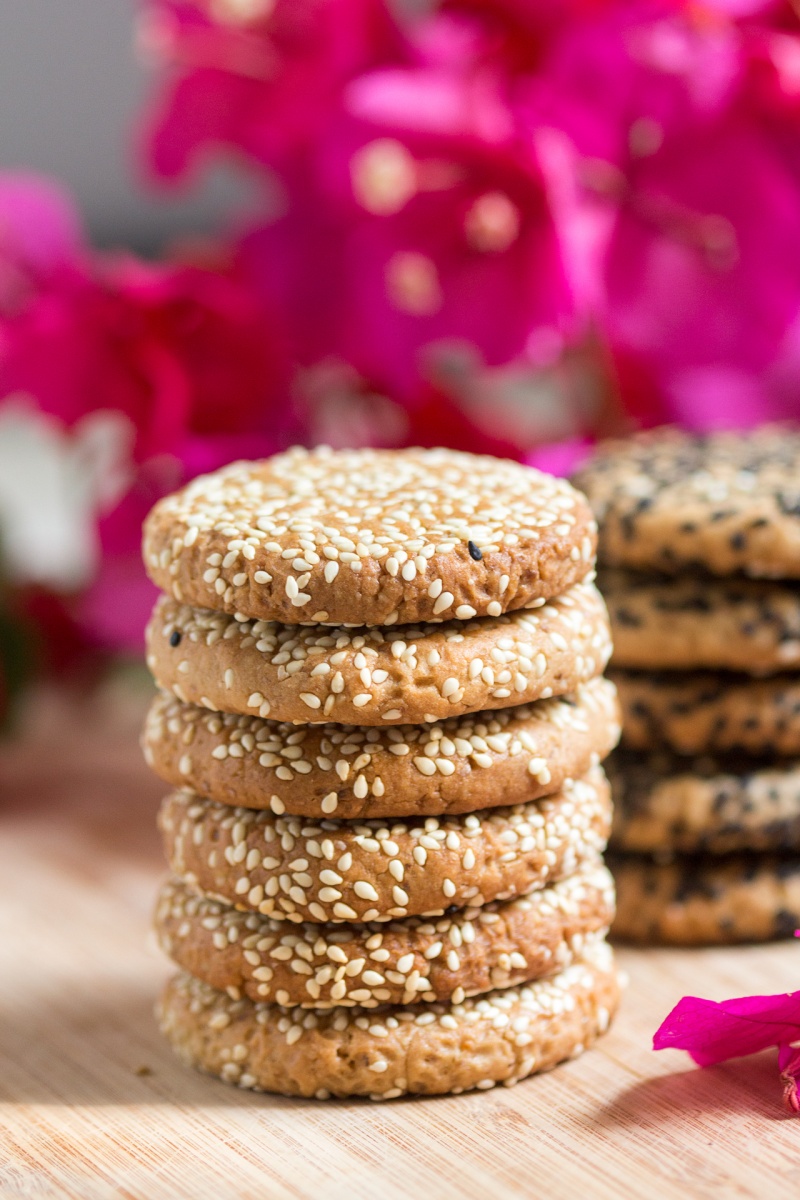 Hands up who doesn't like homemade cookies? Exactly, just as I thought…! Today's recipe transforms 6 humble ingredients into a delicious vegan tahini cookie (as I love all things tahini) that will make you look forward to your tea or coffee break that little bit more.
Apart from tasting great, this cookie is practically a health food:). It does not use any refined sugar or any other fat other than the mighty tahini itself. Tahini is a great ingredient as not only does it taste great but it's also super rich in some key nutrients that you body actually needs (phosphorus, lecithin, magnesium, potassium, iron, calcium, vitamins E, B1, B2, B3, B5 and B15).
In my search for a perfect vegan tahini cookie, I did a fair bit of experimentation. I rolled up my sleeves and made 10 different cookies, which were then sampled by a two person testing team to help me decide which one is worth the guilt. Some of the candidates were unmitigated disasters, others were okay, but did not make you want to reach for another one.
In the end, it came down to two cookies, this one and a gluten-free version of it (see instructions). Just to manage your expectations, as I know there are two different cookie camps out there: some like them soft and chewy while others like them thin and crisp. These cookies are definitely of the first variety. They are quite soft, a little bit chewy and very, very nutty.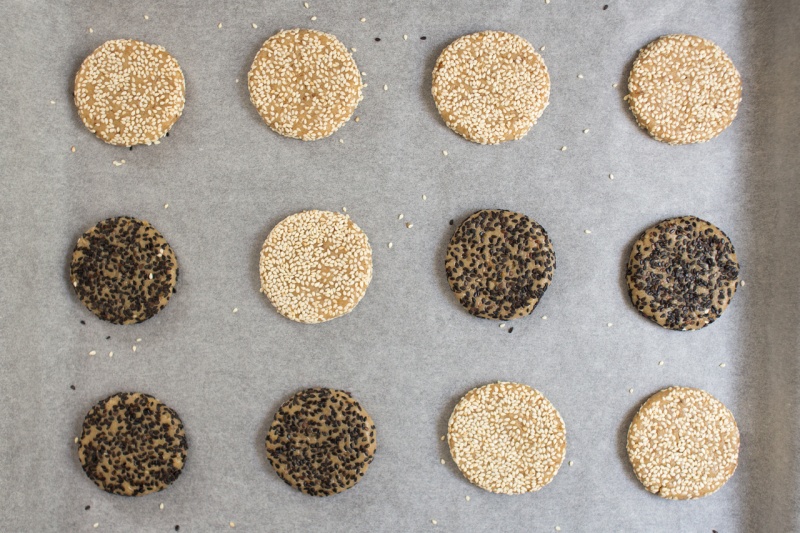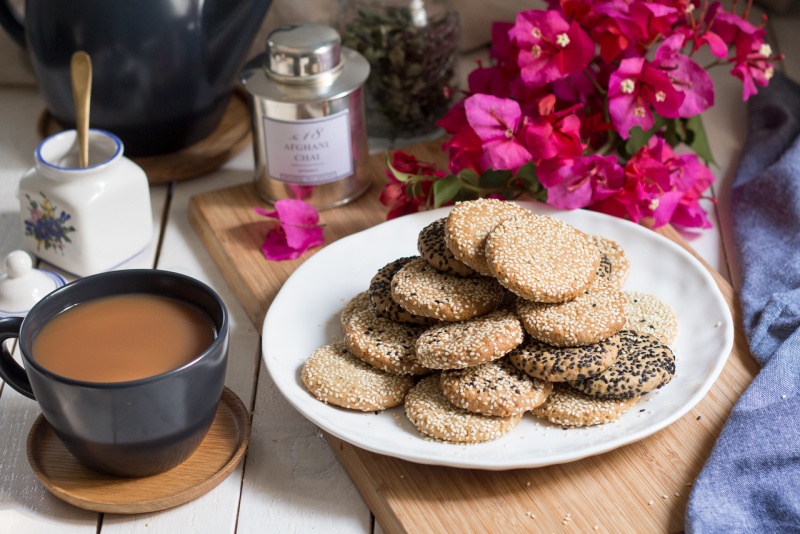 60 ml / 4 tbsp maple syrup
60 ml / 4 tbsp tahini
60 gr walnuts, whizzed into a flour / approx. ½ cup ground
1 tsp vanilla extract
90 gr / approx. ¾ cup all purpose flour, sifted / oat or buckwheat flour (for GF version)
1/3 tsp baking soda
black & white sesame seeds to decorate (optional)
METHOD
In a bowl, mix up maple syrup, tahini* and vanilla essence until fully combined and there are no lumps in your tahini.
Mix in ground walnuts until fully combined.
In a separate bowl, combine sifted flour and baking soda. Add it to the tahini mixture in 3 batches. The mixture will be thick and sticky so it's best to use your hands. If you want to make these cookies gluten free, either use ready-made oat or buckwheat flour or grind up gluten-free oats in a coffee grinder or food processor.
Divide dough into 12 even pieces. Roll each piece into a ball and dip it in a plate of sesame seeds (if using), press the ball down with a bottom of a glass to create a ½ cm thick 5 cm (2 in) diameter disc.
Once you get all the discs coated in sesame seeds, put them into the fridge for about 40 min. 30 min in, pre-heat the oven to 175° C / 350° F.
Bake in a hot oven for 10-12 mins. Remove the biscuits from the oven, transfer them to a cooling rack and let them cool down completely before eating. Store in an airtight container.
NOTES
*If your tahini has separated, make sure you stir the oil back in before using it in this recipe.